Buttercream. Doesn't the mere mention of the word fill you with visions of sweetness and joyful cake anticipation?
For some, cake is merely a vehicle for buttercream. While we believe that it's the balance of cake and buttercream that makes for a perfect taste experience, it's hard to deny that there's a lot to love about the sweet, spreadable stuff: It adds moisture, flavor and richness to cakes. Plus, it's a fun and fundamental medium for cake decorating!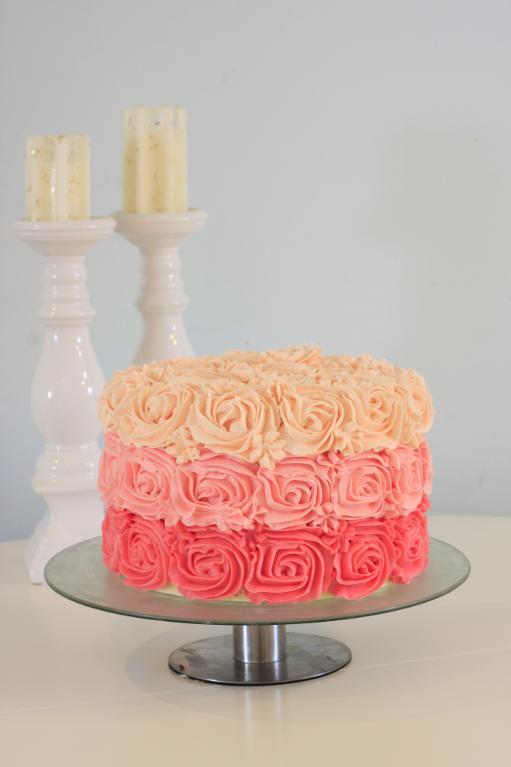 Rose buttercream cake via mobabla
But even an inherently wonderful foodstuff such as buttercream can be improved by upgrading the ingredients and adding flavors. Here are some easy ways to indulge your sweet tooth by making buttercream even better.
Upgrade your ingredients
Using quality ingredients is an easy way to upgrade the flavor of your buttercream. Here are some simple ways.
Butter
All butters are not created equal. Lesser-quality butters actually have less butter and more air and water in them. Investing in European-style or cultured butters can bring a whole new world of flavor to your buttercream.
Or, for an extra special touch, make homemade butter and use it to add a favorable flavor to your creation.
Sugar
Making your own confectioners' sugar is another fantastic way to make your icing special. Homemade confectioners' sugar can also be made with infused or flavored sugars, adding an extra nuance to flavors.
Extracts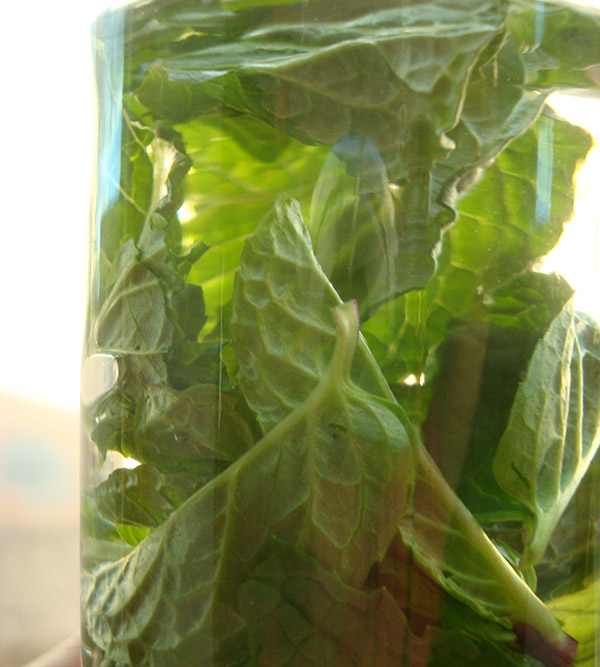 Homemade mint flavoring extract via Jessie
You can even mix your vanilla extract with part almond or another extract to give your buttercream a fascinating and subtle flavor. Bonus points if you made your own flavoring extracts at home!
Salt
Wait…salt? In super-sweet buttercream? As Dorie Greenspan says, "Salt is pastry's unsung hero…a pinch is enough to balance the sugar in a tart crust, underscore the flavor in any chocolate dessert, give caramel that certain je ne sais quoi." Though it doesn't regularly appear on many buttercream recipes, adding just the teensiest bit to buttercream can bring out every other flavor in the best possible way.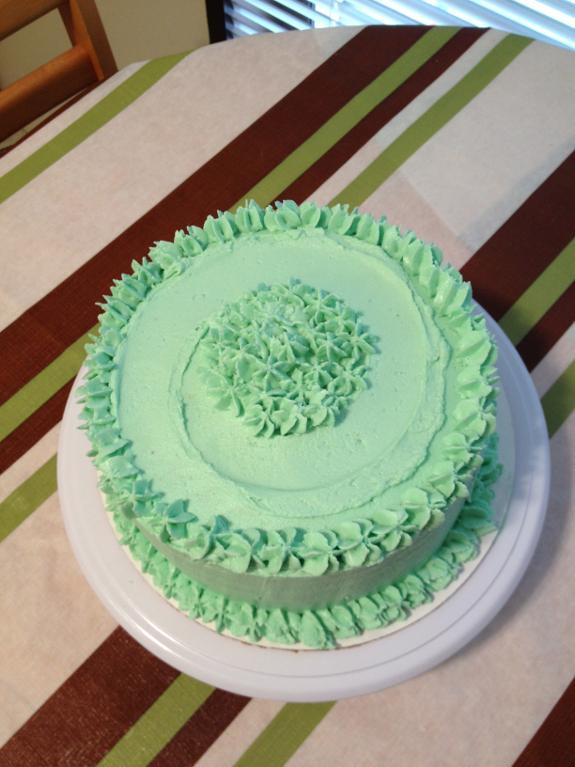 Sea foam green buttercream cake via marytemp40892680
Elements to elevate
Vanilla buttercream is a fantastic canvas with which you can add flavor and texture. Here are just a few ways.
Chocolate
Chocolate can add flavor to your buttercream in a number of ways. You could stir in a swirl of melted chocolate (cooled–not super hot) to create a swirl, or you could add ganache for a portion of the butter. You could also stir in cocoa powder for a subtle chocolate flavor.
Coconut
Creamy coconut adds a beautiful flavor to buttercream. Add 2 tablespoons of coconut cream to your buttercream, and stir in a little extra sugar if needed to attain a spreading consistency. For a coconut-filled flavor, stir in toasted coconut, or garnish your cake with coconut shreds.
Berries and firm fruits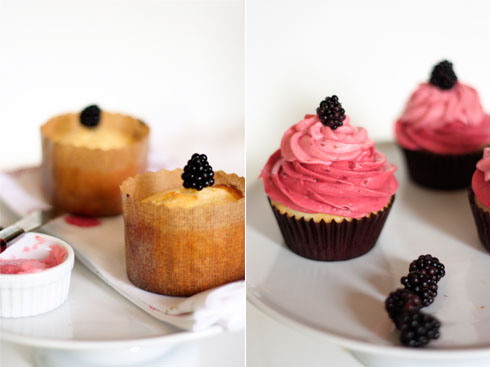 Lemon berry cupcakes via CakeSpy
There are a number of ways to incorporate firm fruits to buttercream, but we love this method of reducing the juices of the fruits and using them, too. Here's how you do it: add some sugar to the fruit and wait until it begins to release its juices. Drain the fruit, blot it dry, and cut into tiny pieces to add to the buttercream, reserving the juice. Reduce the juice with sugar until it becomes a syrup; let this come to room temperature and add it to the icing.
Note: For canned fruit, drain the fruit first. The step of adding sugar to release juices is not necessary. Do, however, reduce the juices with sugar to form a syrup to add.
Cheese
Soft cheeses can be a great addition to buttercream — simply swap out a portion of the butter. We're not just talking cream cheese here: You can also add soft homemade goat cheese or mascarpone. Cheese will not only add a nice tang, but a pleasing richness that will complement sweet cakes. The stronger the flavor of the cheese, the less you will need to get the flavor point across.
Citrus fruit
Lemon cupcake via melw4444
Citrus can add a wonderful brightness to buttercream. Add a few teaspoons of citrus juice, along with the chopped zest, to your buttercream. You may have to add a little extra confectioners' sugar to make the buttercream firm.
Bananas or soft fruits
No need to drain soft fruits which don't release juices. Simply purée the fruit and add it to the buttercream in place of part of the butter for a wonderful flavor.
Jams and curds
Several tablespoons of the fruit curd can be added to the icing to give it a subtle fruit flavor. With stronger-flavored preserves such as lemon curd, add a little at a time.
Nuts
Add finely chopped toasted nuts to the icing for a nice crunch and flavor. To augment the flavor, add the same flavor extract as a complement (toasted almonds with almond extract, etc).
Nut butters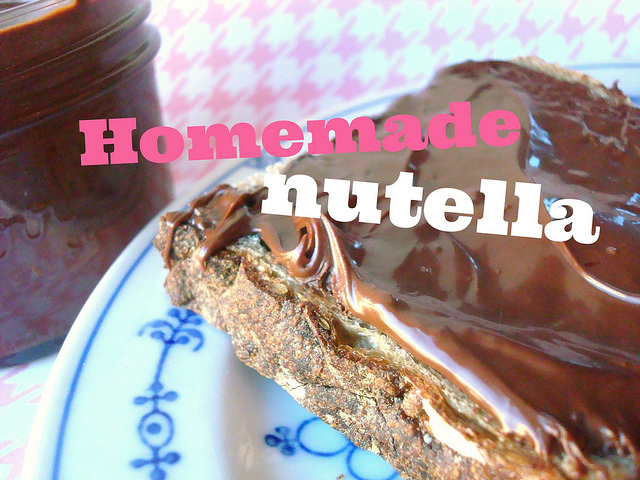 Nut butters such as peanut butter, almond butter, or even Nutella, are fantastic additions to your buttercream. Stir in a couple of tablespoons to your recipe. Mix well to ensure the nut butter is evenly distributed.
Pudding or custard mix
Pudding or custard mix will lend a wonderful, rich flavor to your icing. Stir in about 2 tablespoons for a buttercream which will set firm and take on the flavor of the mix. However, be sure to use this icing soon after making it so it doesn't set before you've iced your cake.
Herbs and spices
Add freshly ground spices a little at a time (freshly ground and toasted spices will be more flavorful than packaged) until your desired flavor has been reached.
Find out how to make irresistibly flavorful cakes!
Feast your senses on cocoa, orange & hazelnut buttercream, tiramisu cream cheese frosting & more when you join pastry chef Jenny McCoy in these HD video lessons. Enroll Now »