If you're pressed for time, baking for a crowd, or decorating with little ones, it might be best to stay away from 3-D cookie structures. But that doesn't mean that gingerbread is off the table. These cute gingerbread house cookies are a low-stress way to get your holiday gingerbread fix!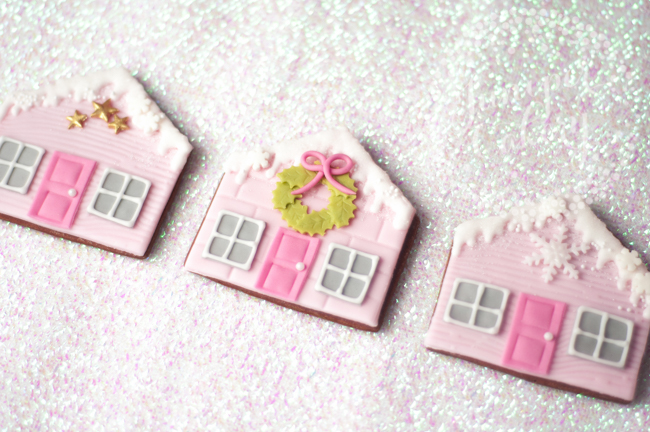 Fool-Proof Gingerbread Houses
Get in the holiday spirit and make a gingerbread house from scratch, with up-close expert video instructions. Get the Class
How to make flat gingerbread house cookies
Materials:
Your go-to gingerbread cookies recipe
Square cookie cutters
Cookie tray
Silicone baking sheet
Small sharp knife
Small angled spatula
Food-safe paintbrushes
Edible glue or light corn syrup
Pink, green and gray fondant
White piping-consistency royal icing
Disposable piping bag
Small round piping tip 
Small holly leaf, snowflake and square plunger cutters (optional)
Crushed candy canes, edible glitter, sprinkles or sanding sugar (optional)
Step 1: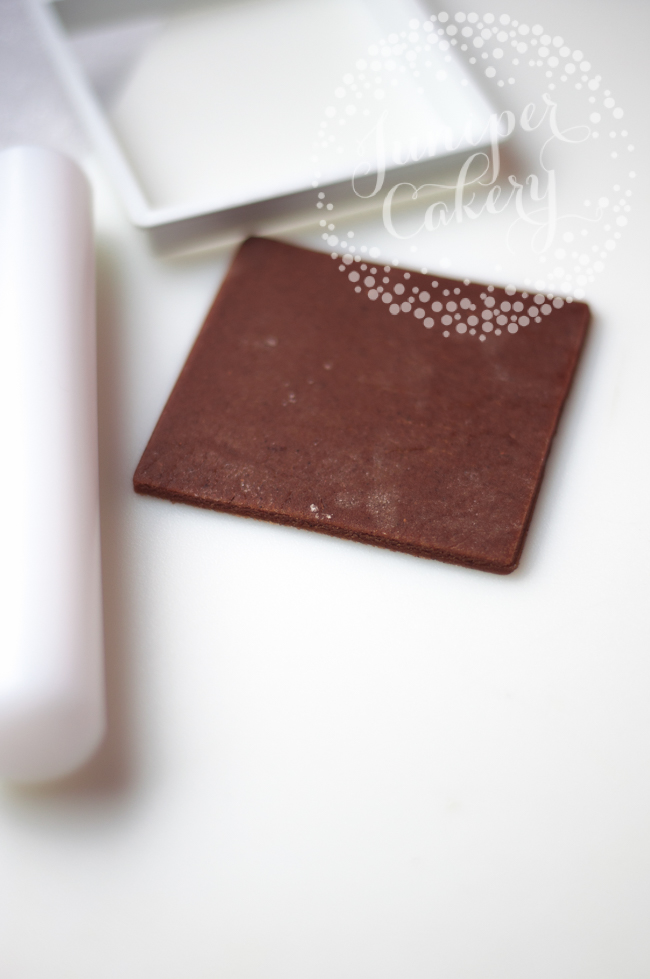 To get started, roll out your cookie dough and cut out a series of squares in whatever size you want your cookies to be. If you're using a house-shaped cookie cutter, you can skip the next step.
Step 2: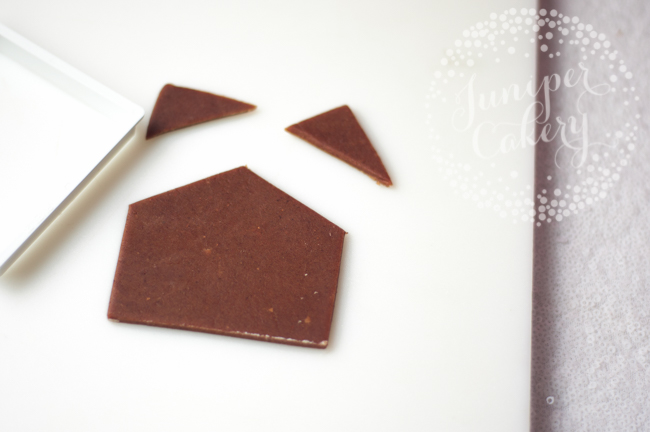 To turn your squares into houses, use your small, sharp knife and cut away the tops of each cookie square. Make sure that both cuts meet at the top center of the cookie.
Step 3:
Chill, bake and cool your cookies according to your recipe. Chilling helps the cookie stick to the shape you've cut, so be sure not to skip this step.
Step 4: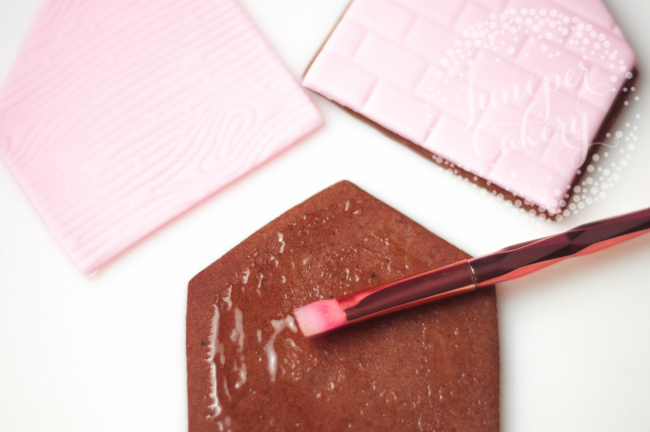 If you want to add some color to your cookies, roll out your fondant to a thickness of about 3 mm. Cut the fondant to the same size as your cookie, and then use a little corn syrup or edible glue to attach it to your gingerbread cookie.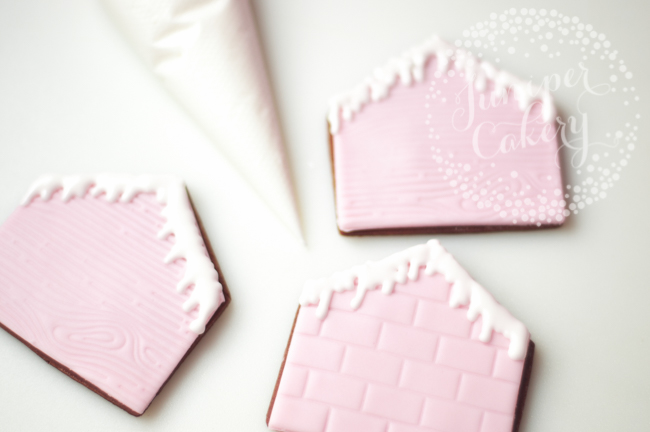 Tip: Fondant is a cool material to work with when it comes to gingerbread house cookies. You can add textures like brickwork, quilting or wood for extra dimension.
Step 5: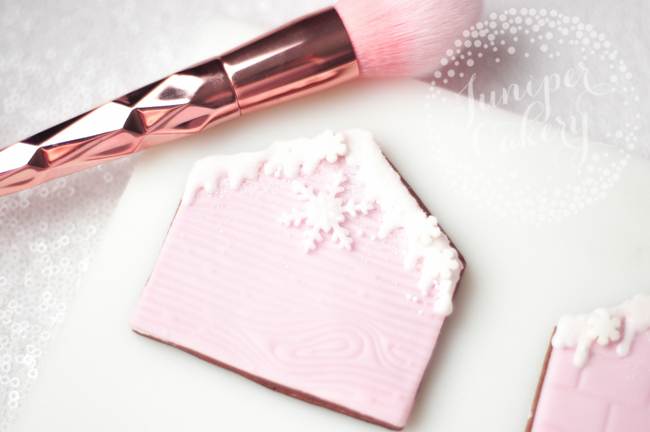 To decorate, pipe a little royal icing along the roof of your cookie and sprinkle edible glitter, tiny sprinkles, crushed candy cane or sanding sugar on top. For added glitz, you can even use rock candy pieces.
Step 6: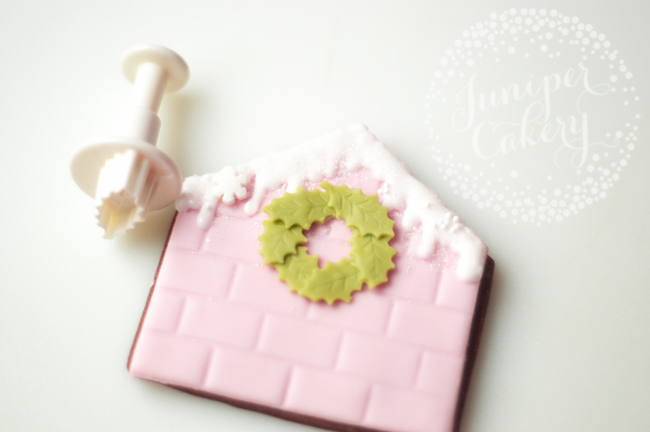 Roll out the green fondant and cut out a series of tiny holly leaves. Arrange them in a wreath shape and stick the, in place with some edible glue or royal icing.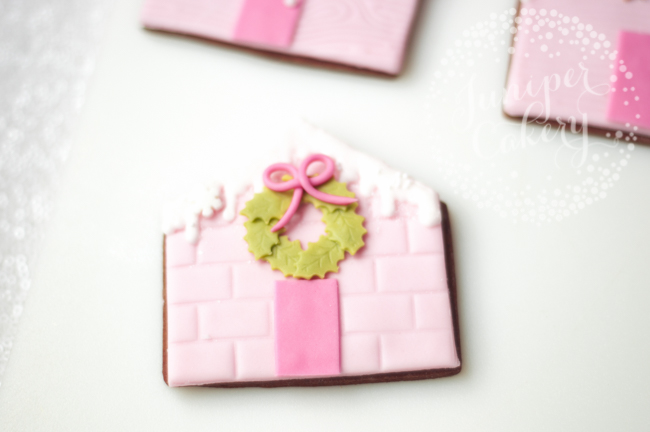 Now add a pretty bow to your wreath! We rolled out a thin rope of pink fondant, shaped it into a bow and attached it with a little royal icing.
Step 7: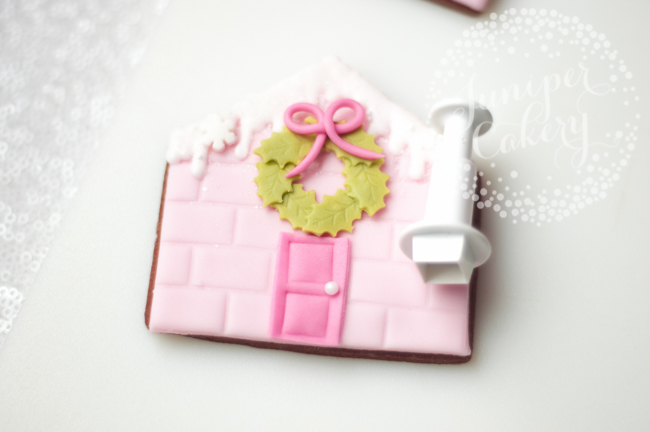 Cut a small rectangular piece for the door and attach with a dab of edible glue. Use a large, round sprinkle as a door handle. You can add extra detail to your door with a small square plunger cutter. 
Step 8: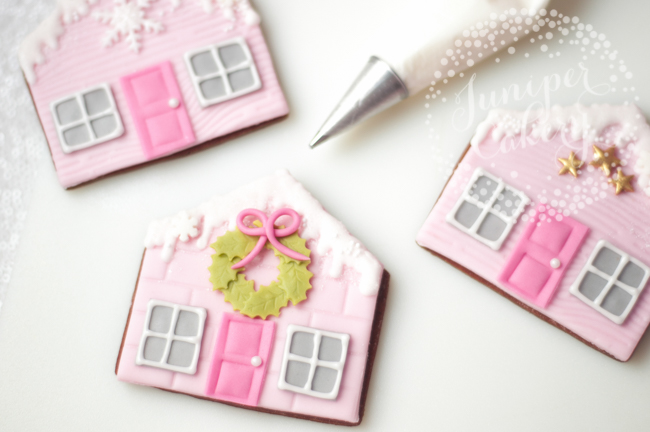 For the windows, roll out the gray fondant. With a small, sharp knife cut out two equal-sized squares. Attach with edible glue on either side of the door.
Next, pipe window frames onto the gray squares. We used a disposable piping bag fitted with a PME 2.5 Supatube tip.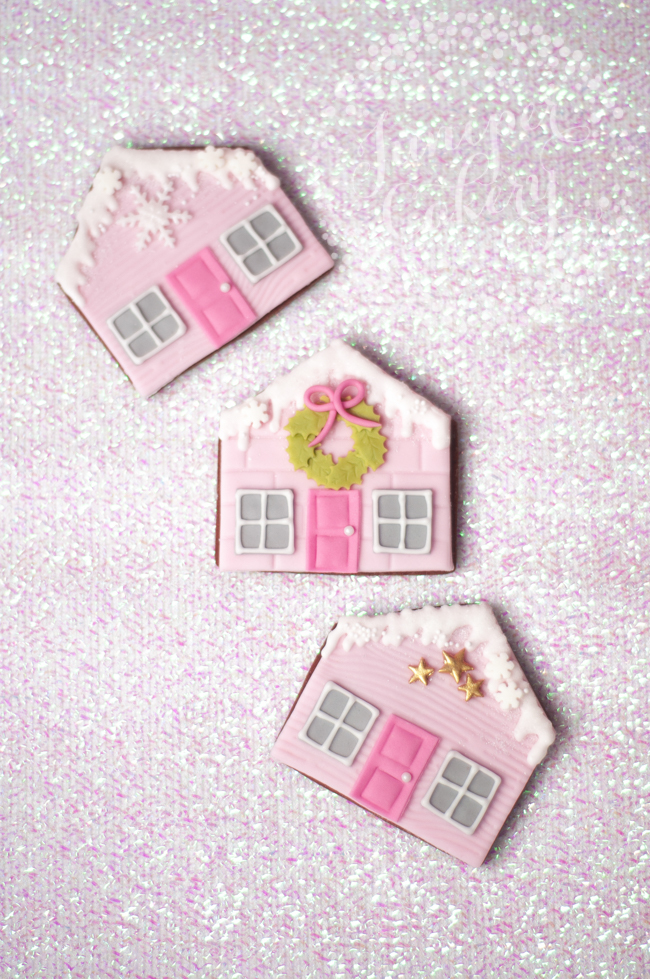 These cute little gingerbread house cookies are the perfect treat for Christmas! You can decorate each one a little bit differently, and even arrange them into a gingerbread village!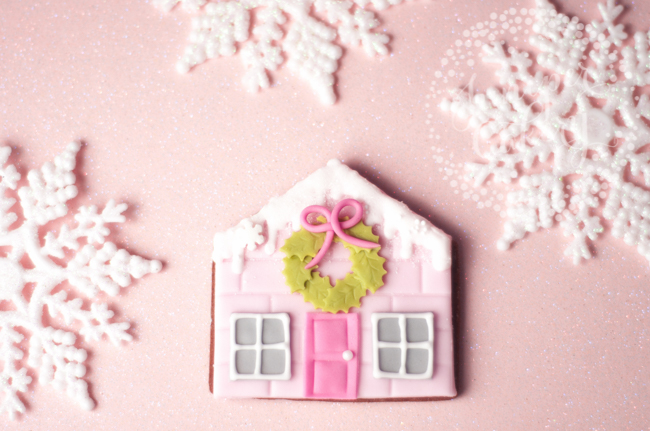 Fool-Proof Gingerbread Houses
Get in the holiday spirit and make a gingerbread house from scratch, with up-close expert video instructions. Get the Class