How many times have you ripped out a gorgeous knitting project simply because you discovered a common knitting mistake in the first few rows? You don't have to worry about that anymore.
When I was a beginner knitter, I ripped out entire sweater fronts just because of a mistake in Row 4 that was nagging at me. It wasn't until I poked around online that I discovered most common knitting mistakes can be fixed without ripping back.
Don't let those common knitting mistakes ruin any more of your hard work…
Here are some top methods for fixing those annoying knitting mistakes that make us want to pull out our hair and cry.
Photo via Ann Budd
Mistake #1: Dropped stitches
Dropped stitches are indeed one of the biggest evils when it comes to knitting mistakes. But the good news is that, though dropped stitches are common, they're also very easy to fix!
Dropped stitches happen when one of your stitches accidentally slides off your needle. If you continue to knit without picking that stitch back up, you'll eventually find a run in your project that looks like a ladder. If this happens to you, don't panic! You can rescue that stitch, even if you've already knitted dozens of rows after you dropped the stitch.
Let Bluprint instructor Stefanie Japel show you how to fix dropped stitches.
Mistake #2: Mis-crossed cables
It's easy to lose focus when you're knitting cables. Let's say your pattern told you to hold that cable needle to the back of the work but — oops — instead you held it to the front. This can create a cable that is crossed in the wrong direction.
Let Craftsy instructor Stefanie Japel show you how to fix a mis-crossed cable that's near the top of your work.
Enroll in Save Our Stitches: Fixing Knitting Mistakes with Ann Budd to find out how to fix mis-crossed cables after bind off, how to read your stitches and how to make a lifeline.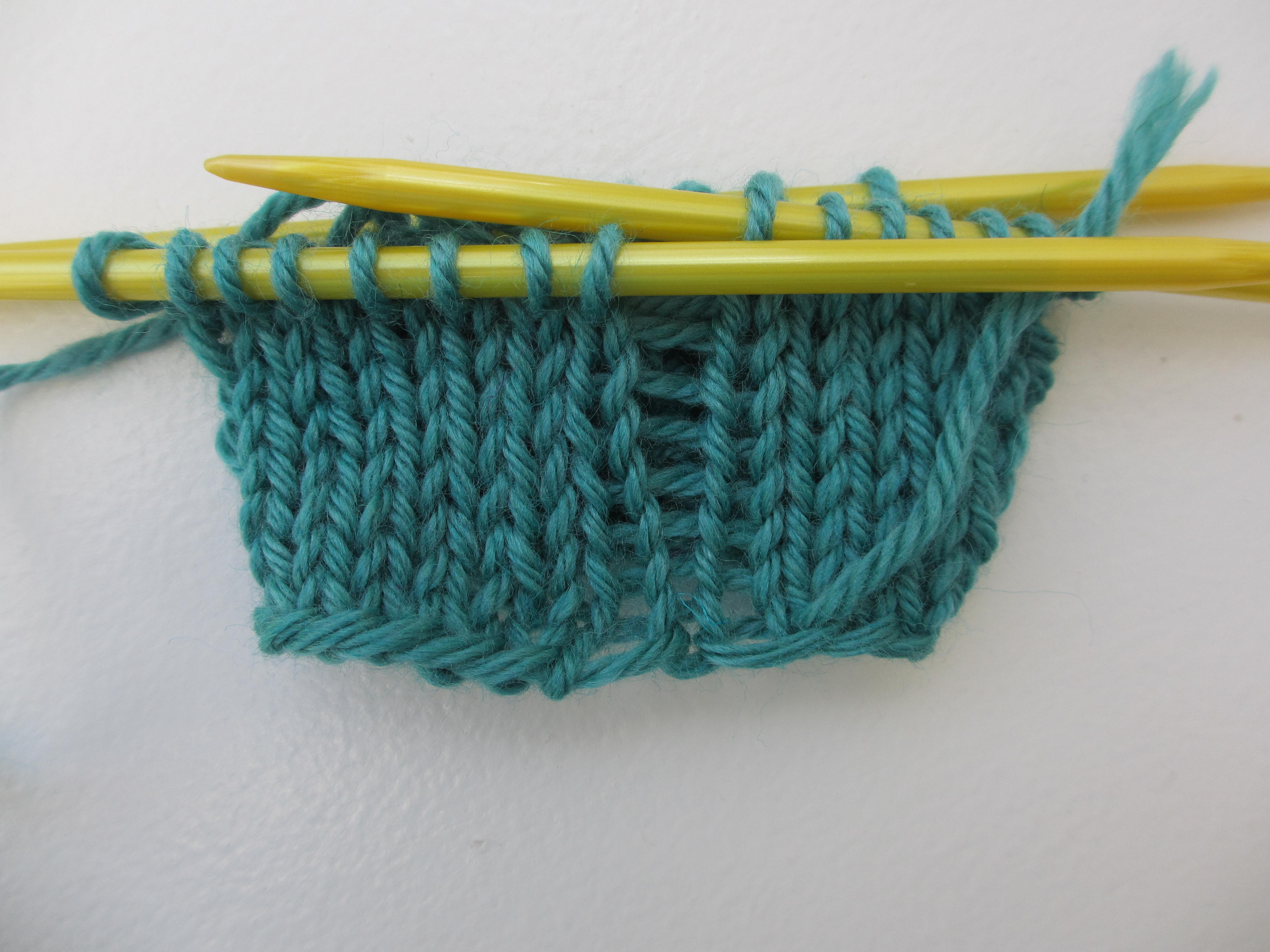 Mistake #3: Laddering
Laddering can sometimes look like a dropped stitch, but don't be fooled. This ladder doesn't have a stitch hanging out anywhere on it!
Laddering happens when you're working with double-pointed needles in the round. Stretching stitches between double-pointed needles can cause a gap in your work, making it look like a little ladder. But not to worry if this is happening to you. There are a few things you can do to prevent laddering.
Find out how to avoid laddering when knitting in the round.
Mistake #4: Losing count of your rows
Maybe you let that UFO sit way too long without writing down where you left off. Or maybe you forgot to use your row counter for just a few rows, and now you can't get back on track. Either way, no need to panic. You can learn to "read" your knitting and instantly find your place again, even if it's a project you haven't laid eyes on in months.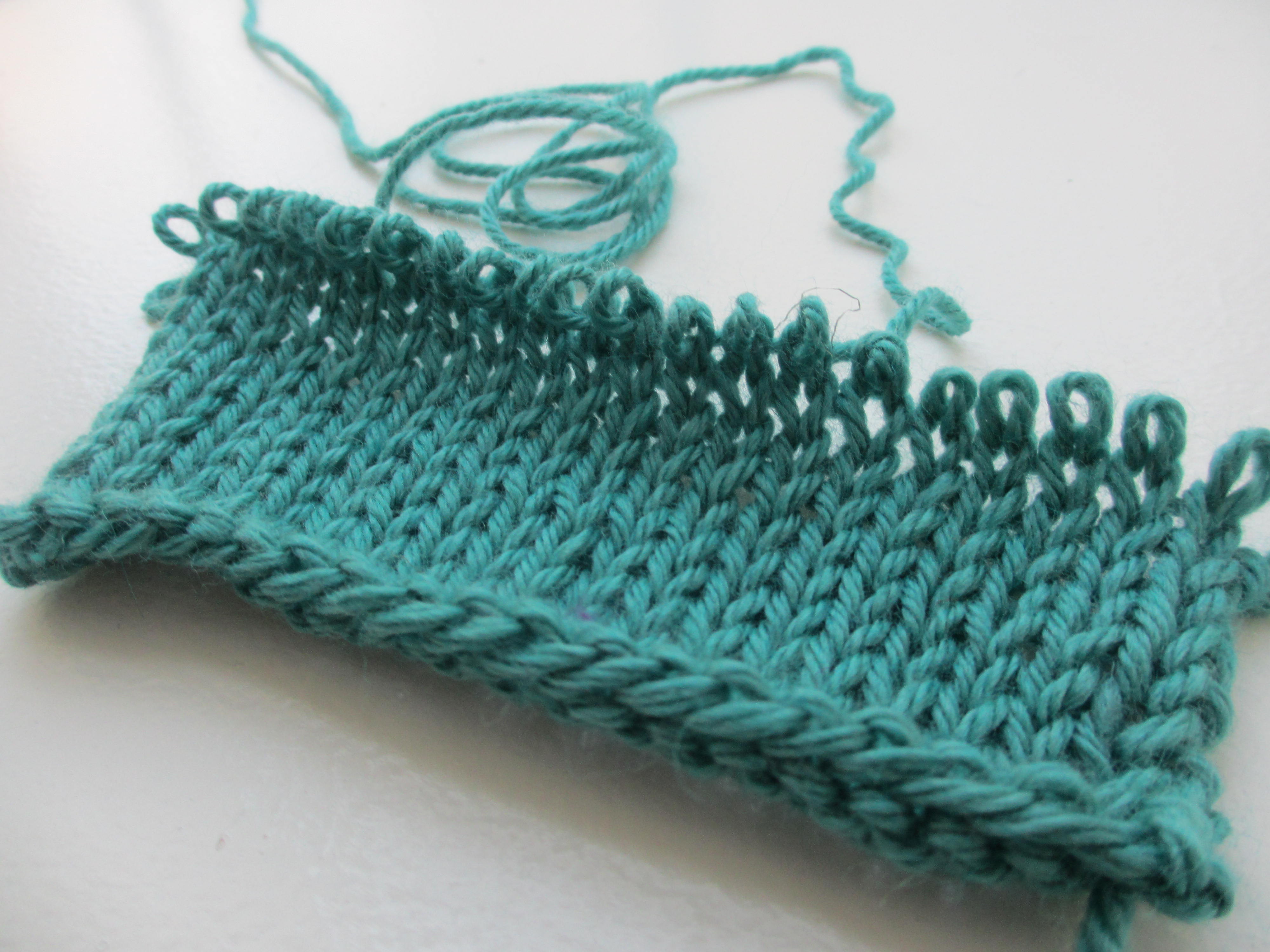 Mistake #5: Ripping back too far
Sometimes, you just have to rip. It's never pretty (oh, the tears and swears!) but things can turn really ugly if you rip back too far. You can avoid ripping back too far by making a lifeline for your knitting that saves all the good stitches and stops the ripping at the problem spot.
Enroll in Save Our Stitches: Fixing Knitting Mistakes with Ann Budd to
What's a knitting mistake you find yourself making again and again?