Skirts make great sewing projects for beginners: They're relatively quick to sew and certain styles, like the A-line skirt, are universally flattering. Though sewing a skirt is not as complicated as sewing some other types of garments, there are still a few things to keep in mind when fitting a skirt.
Here are 5 sewing starer tips for making skirts that fit & flatter your body like a dream!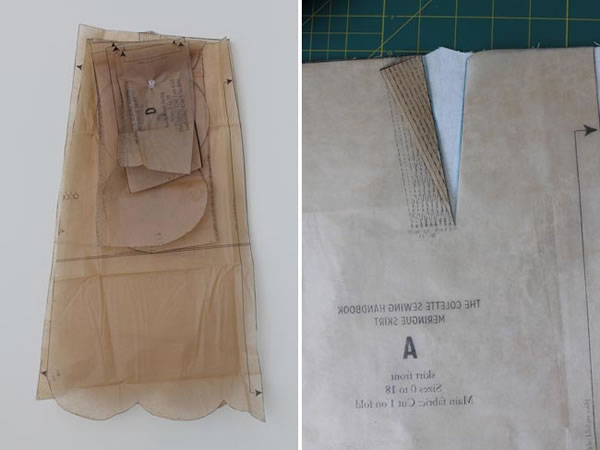 1. Measure accurately.
You know the old adage, "Measure twice, cut once." When sewing a skirt, whether you're using a commercial pattern or drafting your own, there are three main measurements to keep in mind: the waist, the hips and the length. Any issues that arise with the fit of your skirt will probably revolved around one of those specific measurements, so it's very important to take them accurately (right down to the eighth of an inch, if you can).
2. Know the difference between your natural waist and low waist.
When measuring yourself before starting your project your waist measurements should still be taken at the natural waist, regardless of where the waist band of your skirt will actually fall. Even if you plan to sew a low-rise skirt, a commercial pattern will have been drafted from the measurement at your natural waist line. It's helpful to check your low waist measurement too, but it's important to recognize the difference between your natural waist and low waist.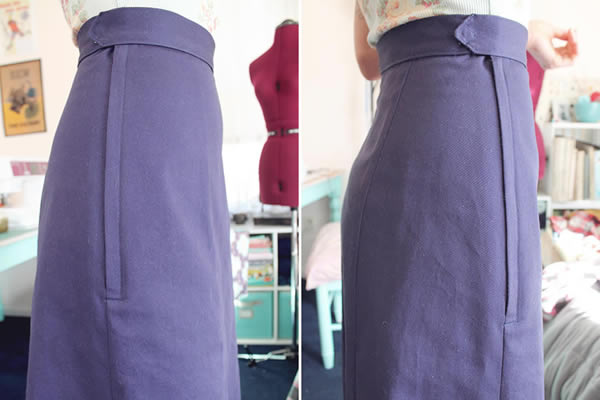 3. Build the shape!
Your skirt is going to need some kind of shaping in order to fit the waist and flare out to accommodate the hips, unless you want your skirt to look like a straight tube. The shaping occurs throughout different elements of the pattern, such as contouring, waist darts, built in volume, gathering at the waist or knit fabric with negative ease.
4. Adjust with caution & care.
How your skirt is intended to fit you depends on the type/shape of your skirt as well as what fabric you're using. A pencil skirt made of woven fabric might use shaping with darts, a circle skirt will use shaping with volume and a maxi skirt made of knit fabric might only use the negative ease of the fabric to help shape it.
When troubleshooting the fit of a skirt, you first need to assess where the fit could be improved, and what method of shaping you're working with. Make sure you've selected a fabric that's appropriate for the type of skirt you plan to sew: You should understand what types of shaping you'll be using before trying to make adjustments. For example, our instinct is usually to just take in the side seams when something doesn't fit, but this can move your darts out of place in a skirt that uses them for shaping.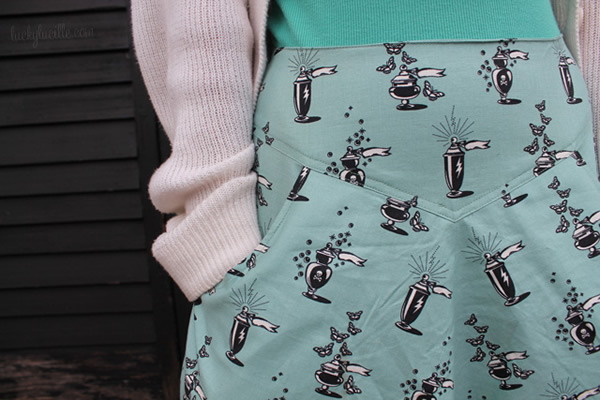 5. Make note of difference between the back & front.
Also keep in mind that your front and back pattern pieces might not be the same size, especially on a skirt that's very form fitting. Your backside is typically more voluminous than your front, so it would make sense that the back pattern piece is bigger to accommodate that.
Generally you want to make equal changes to the front and back of your skirt, but it may be that you only need to change the fit of one. It other styles, like a dirndl skirt, both the front and back pieces are typically identical rectangles with the only shaping happening at the waist.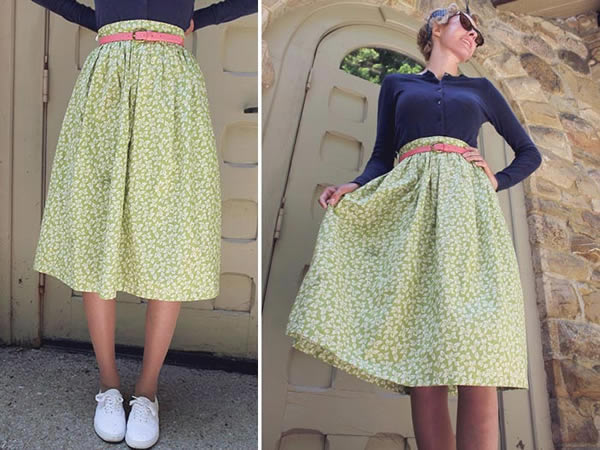 Photos via Lucky Lucille
These are just some broad, general tips to keep in mind when creating a skirt that's tailored for you. Because there are so many variables that affect how a pattern is going to fit each individual person, it's difficult to list a specific diagnosis for every potential fitting problem in just one post. Learning to fit yourself well is a process: Even the most experienced sewers are constantly seeking new resources to help them improve.
If you're serious about perfecting the fit of your garments, or have one particular area that really gives you trouble, you try to sew a skirt (I know I do!), try Patternmaking Basics: The Skirt Sloper with Suzy Furrer to help you create a skirt that fits you flawlessly.
Do you have a favorite go-to skirt pattern that you love? How about a fitting resource you find especially helpful? I'd love to know!