Everybody has to start somewhere, and for newbie quilters, we have lots of recommendations for perfect starter projects. These quilting patterns will help you build your skills while also having fun! These quilts are smaller in size and use basic patchwork techniques, so you'll be able to finish your first project in no time. If you are a first-time quilter, have fun with these free patterns that are ideal for beginners!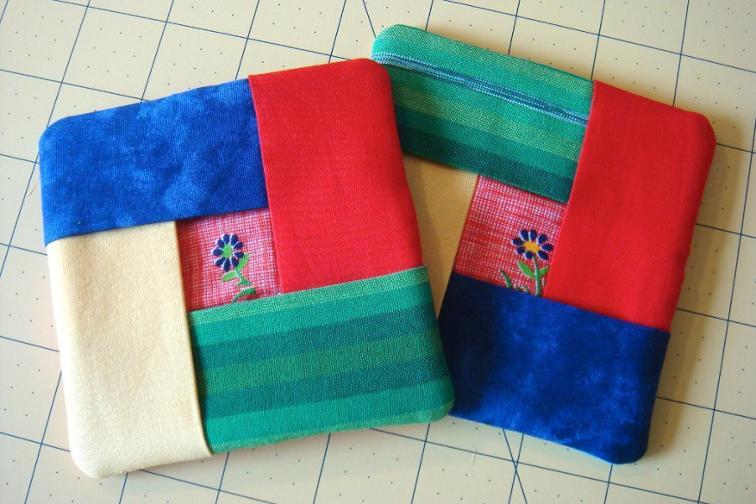 Photo via Bluprint member Seams Like a Dream Quilt Designs
1. Quickie Quilted Coasters
Surrounding yourself in homemade crafts is a surefire way to get you motivated to sew more. Stitch up a set of folded fabric coasters to practice your pressing, cutting and sewing skills. Choose holiday colors, or match the fabrics to your home decor, and sew up a set of 4″ square coasters. This is a great way to get familiar with choosing fabrics that go together and piecing them together, without having to worry about binding or quilting!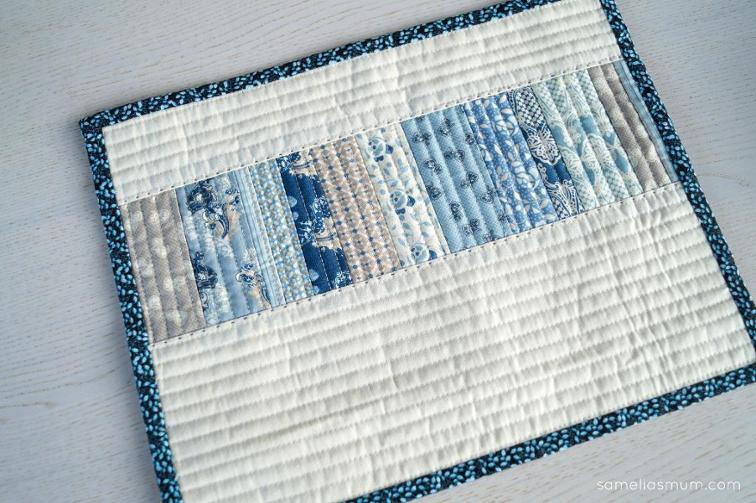 Photo via Bluprint member Samelia's Mum
2. All In A Row Quilted Placemats
A stacked coins quilt is a fun and easy pattern for beginning quilters to sew, and this placemat-size quilt is a great size to sew up in a day! You won't need to match up any seams, and you can use fabric scraps you already have. The finished placemat measures 12″ x 15″, and as long as you have basic sewing skills and a willingness to learn, you'll have all you need to sew up this small quilt.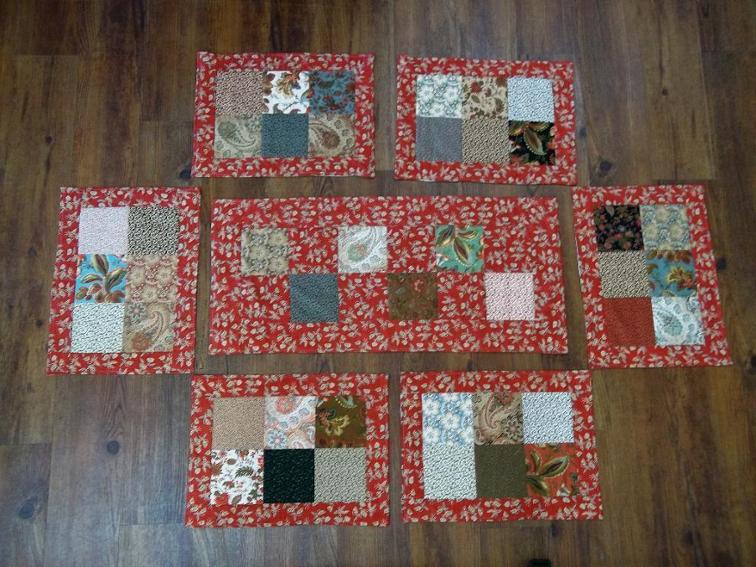 Photo via Bluprint member Six Gables Designs
3. Instant Charm Placemats and Table Runner
A pre-cut pack of 5″ fabric squares is a perfect starter set for those who want to learn to quilt. Because you save time cutting, you can just sew up several placemats and a table runner with this free pattern. Make a set of placemats for every season, and practice your basic rotary cutting and getting a consistent ¼" seam allowance. It's so easy and fun!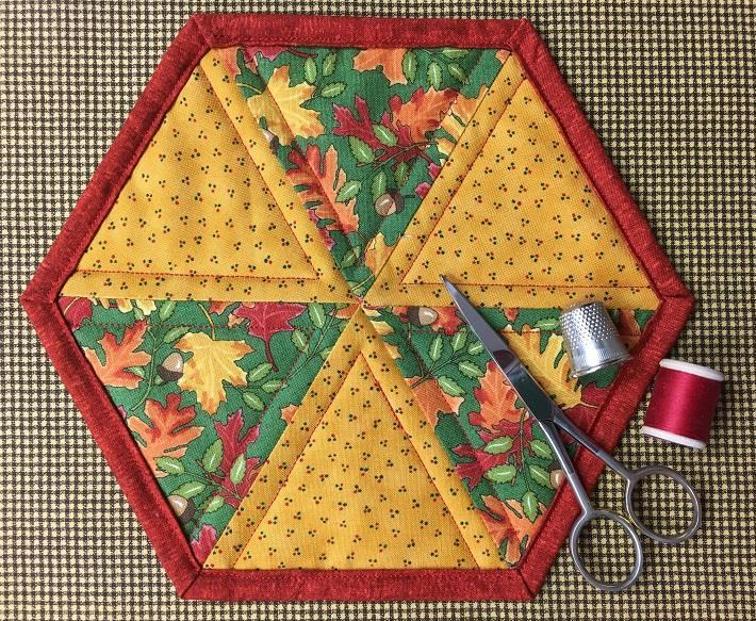 4. Easy Hexagon Mug Rug
It doesn't get much cuter than this hexagon mug rug, pieced from fabric triangles. This is a perfect project to practice cutting accurately with a rotary cutter and ruler. It will also introduce you to basic straight-line machine quilting and binding, and it requires very little fabric to get started.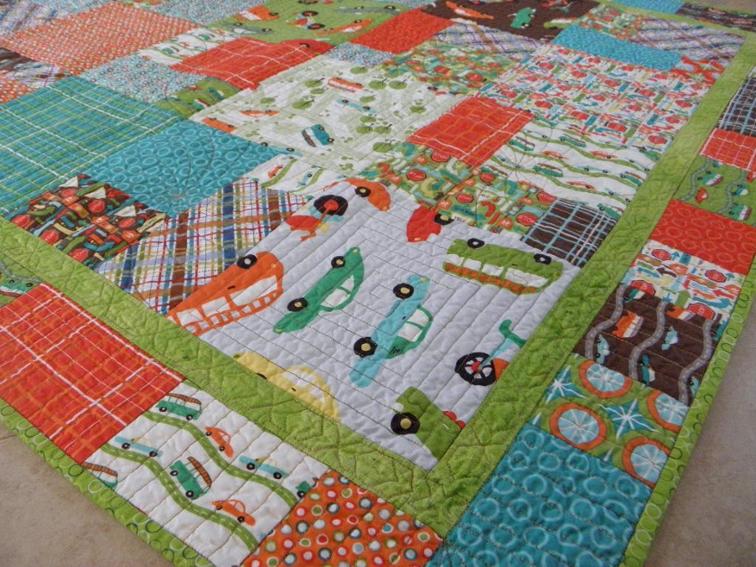 Photo via Bluprint member Desert Bloom Quilting
5. On the Go Quilt Pattern
When you are ready to try your first "real quilt," start with something that uses basic squares and rectangles, and look for large pieces. This simple beginner pattern will help you sew up a child-sized quilt, and it uses Fat Quarters or scraps! As long as you can sew a ¼" seam and can do basic rotary cutting, you'll be well on your way to sewing up this adorable quilt for kids. Sewing with a variety of fabric prints can help guide your eye away from any inconsistencies in your piecing or quilting.
Learn to quilt for free!
Learn quiltmaking basics and make four treasured quilts.Enroll FREE Now