Part freestanding lace, part appliqué, this adorable ornament commemorates baby's first Christmas. I'll show you how to alter the embroidery design so you can add a reverse appliqué on the back to cover all of the stitching for a beautiful finish and a wonderful heirloom.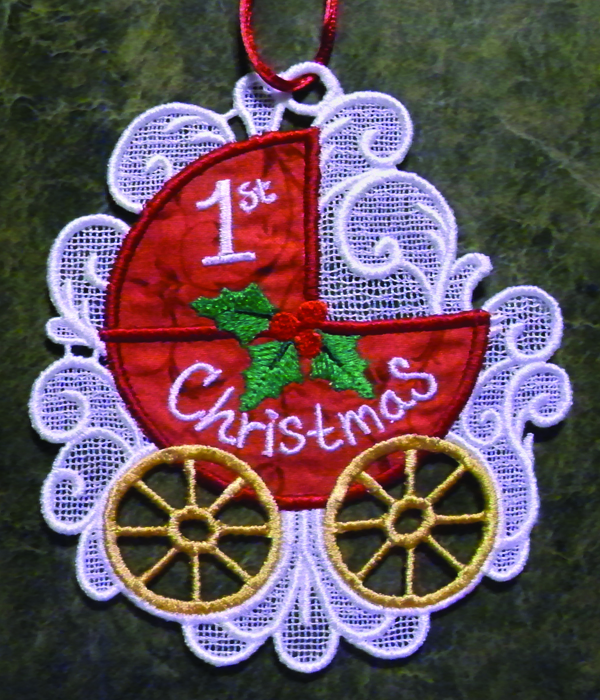 Photos via Debbie Henry
Baby's first Christmas is a special event that deserves an extra special ornament to mark the occasion. This design fits the bill with a few minor adjustments. Some design colors were altered while other color stops were stitched slightly out of order.
Let's make an ornament for baby's first Christmas!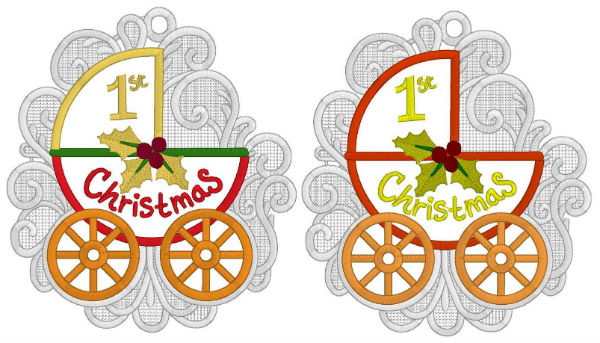 Although this design by Embroidery Online (left) is quite lovely in the original form, I wanted to make a few changes to stitch colors and sequences. Using embroidery editing software, I changed the buggy appliqué satin stitching to all red (right). I also made the holly leaves green and changed all of the wording to the same color
If you need a refresher on manipulating design files and jumping through design sequences, check out these Craftsy classes: Elements of Design Editing and Embroidery Software Essentials.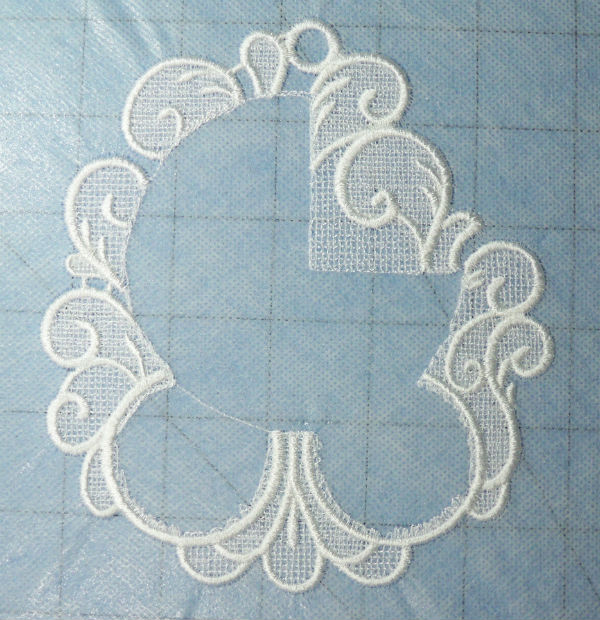 1. Hoop a water-soluble mesh stabilizer. Those with adhesive work best as they help to hold the appliqué fabric. Throughout the design, use the same color of thread in the bobbin as that with which you are stitching. Stitch out the first color stop, the white lace edging.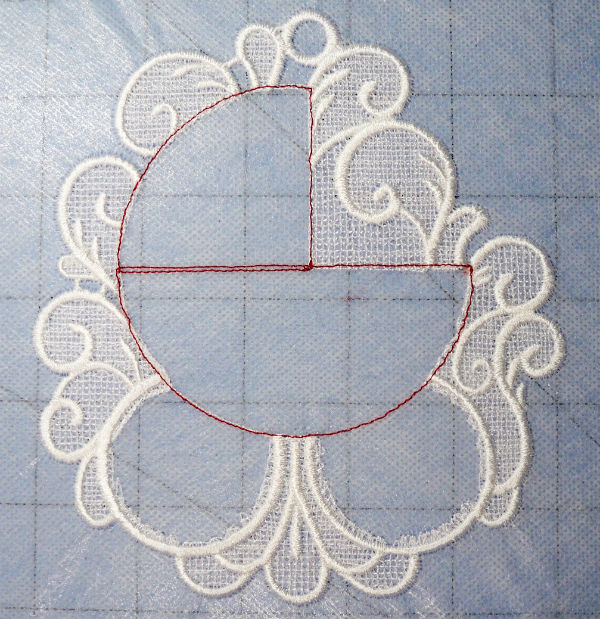 2. Stitch the placement stitches for the top and bottom applique sections of the baby buggy.
3. Remove the hoop and finger-press the appliqué fabric over the placement stitches. Replace the hoop and stitch the tack-down stitches. Because I wanted both parts of the buggy to have the same fabric, I kept the fabric in one piece over both stitch areas. I did not clip each piece separately, just trimming outside the tack-down stitches.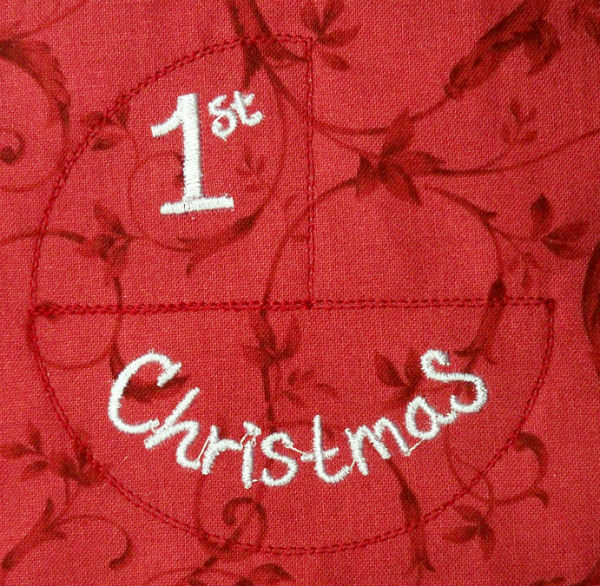 4. Stitch the "1st Christmas" wording next.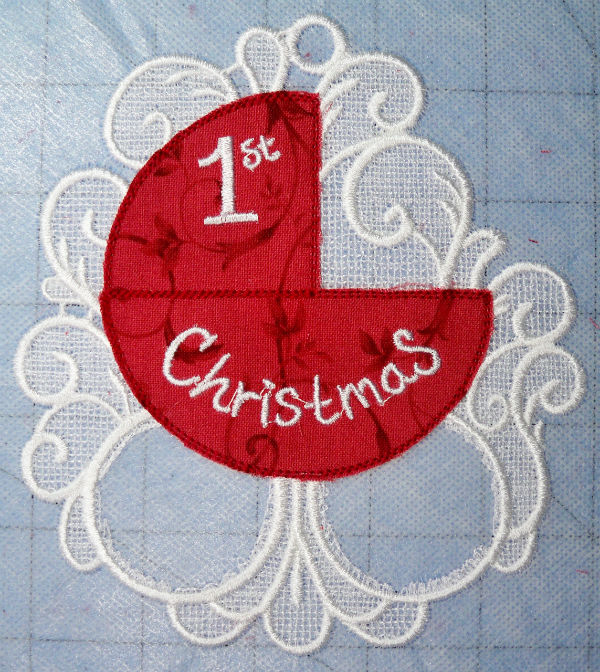 5. Remove the hoop from the machine and trim the fabric close to the tack-down stitches.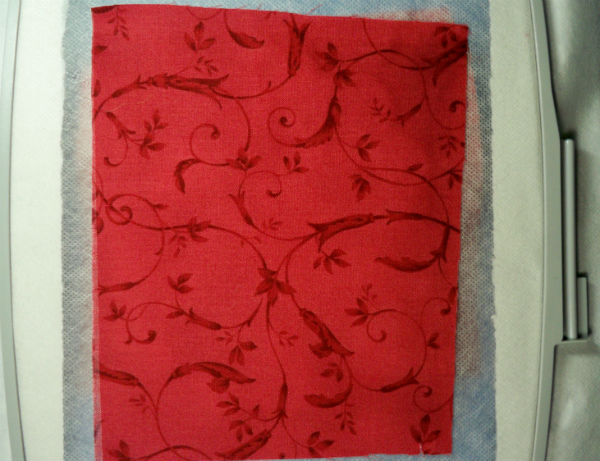 6. Spray the back of another piece of fabric with temporary adhesive (away from the machine) and finger-press it on the back of the hoop over the placement and tack-down stitches created from the front appliqué.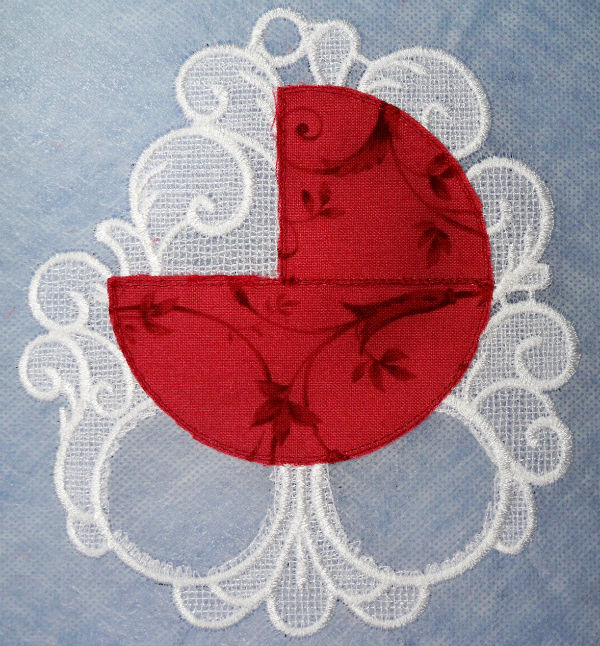 7. Place the hoop back on the machine and run the buggy tack-down stitches again. Remove the hoop and trim the back appliqué close to the tack-down stitches. This secures the back of the appliqué and covers the back of the wording.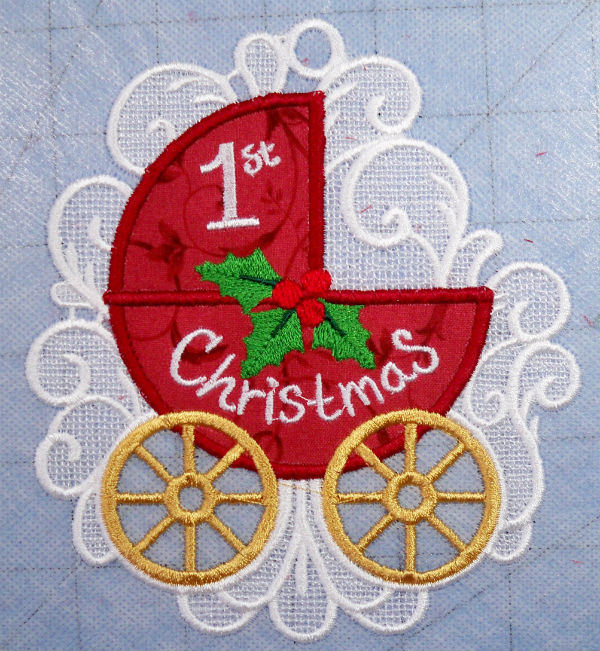 8. Continue stitching the design holly, berries and wheels.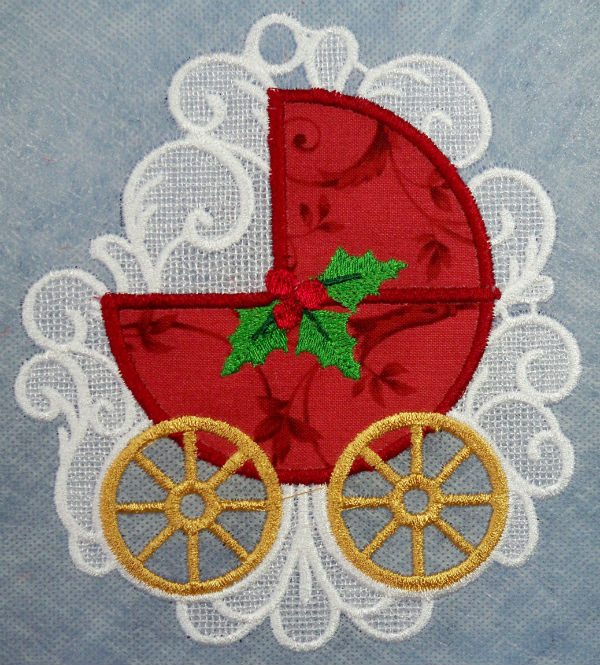 The back looks beautiful, too!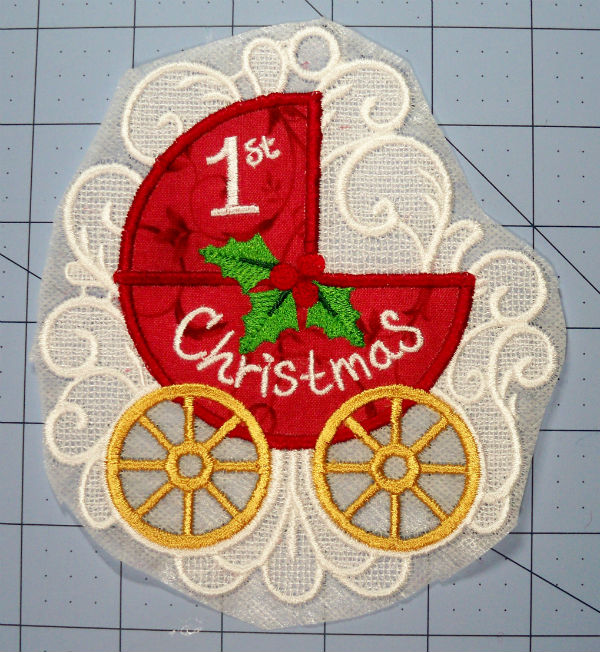 9. Remove everything from the hoop and cut away extra stabilizer close to the lace. Soak the rest away. Blot dry with paper towels and dry flat.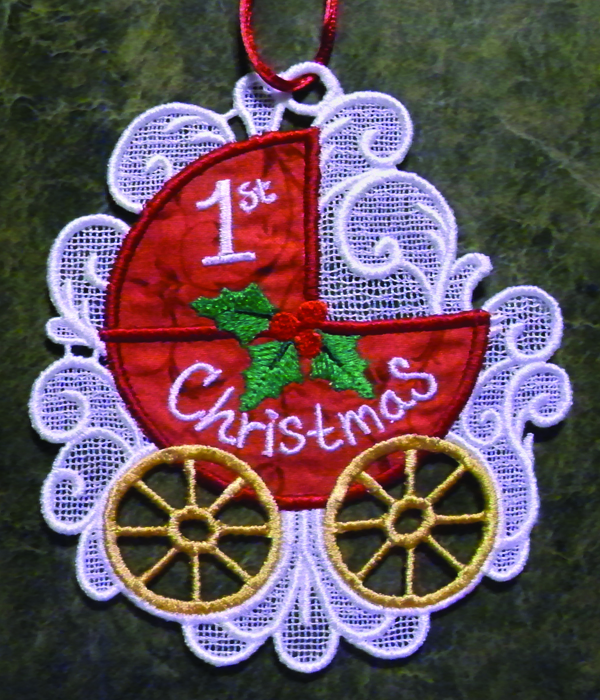 10. Attach a hanger and you have an heirloom ornament for a new baby.
What is your favorite way to combine freestanding lace with appliqué?