Are you tired of knitting or crocheting with the same old colors? Spring is a fantastic time of year to find some color inspiration for new hues that you might not otherwise consider. There are so many gorgeous flowers in bloom, and everything looks shiny and new — including all the spring and summer yarn!
From flowers to paint swatches, use these eight tips to start really looking at the colors around you — you never know when it might spark an idea!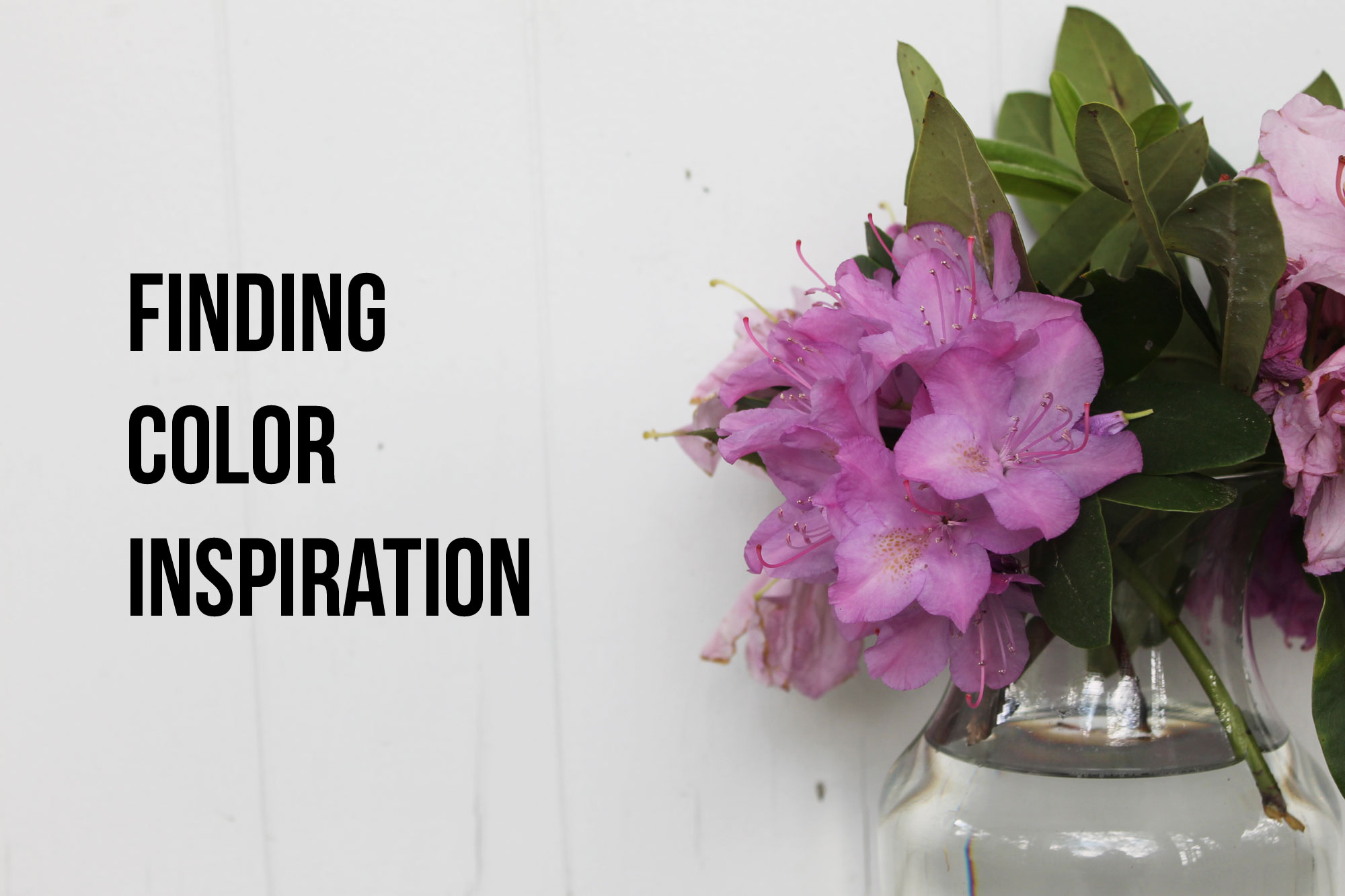 1. Flowers
Flowers are probably the most obvious place to find new, interesting colors. Take a walk around your neighborhood and see what you can spot. Use your phone or a camera to take photos of the colors you like most, then match them up to yarns at the store or in your stash.
The rhododendrons pictured above were growing in my backyard in a couple of different hues, but I was most drawn to these darker pink ones. I don't normally go for pink yarn, but these flowers made me reconsider.
2. Instagram
Instagram is my new favorite place for color inspiration. If your usual Instagram feed isn't giving you much inspiration, search for color-related hashtags (#color, #blue, #red — you get the idea). Follow some of your favorite knitting designers and see what colors they're working with.
3. The paint aisle
Visit your local home improvement store and stand in front of the paint swatches. Explore a color you aren't normally drawn to — for me, that would be yellow — and see if there's a shade that surprises you.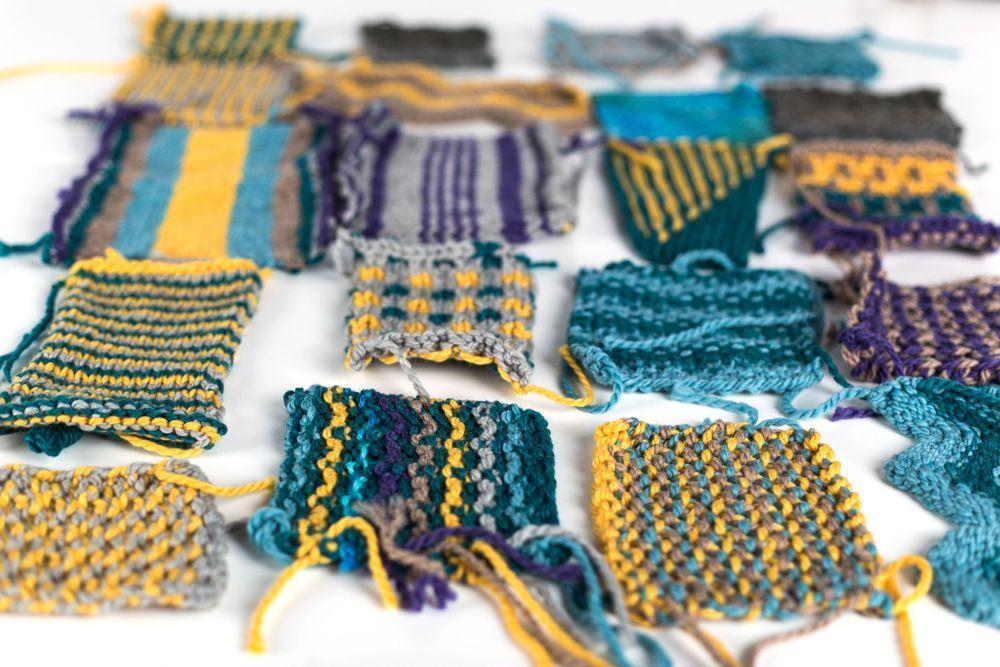 Photo via Anne Berk
4. Colorwork
You don't have to knit colorwork to get inspiration from it. Colorwork can spark all kinds of color combos, even if you're just knitting stripes. I love these swatches from Anne Berk, instructor for Simply Stunning Colorwork.
5. Vintage knitting books
Do you have a collection of vintage knitting books? Flip through them and notice the color palettes. They're probably very different from the color palettes we see today in our knitting books. Maybe you could make a vintage-inspired sweater that uses some of those colors.
Don't have any vintage books? Check out a used bookstore or your local library.
6. Pantone
Here at Craftsy, we get color inspiration from Pantone's fashion color reports that are released twice a year. Follow us on the blog and you'll see our yarn reports, based on the fashion color reports when they're released.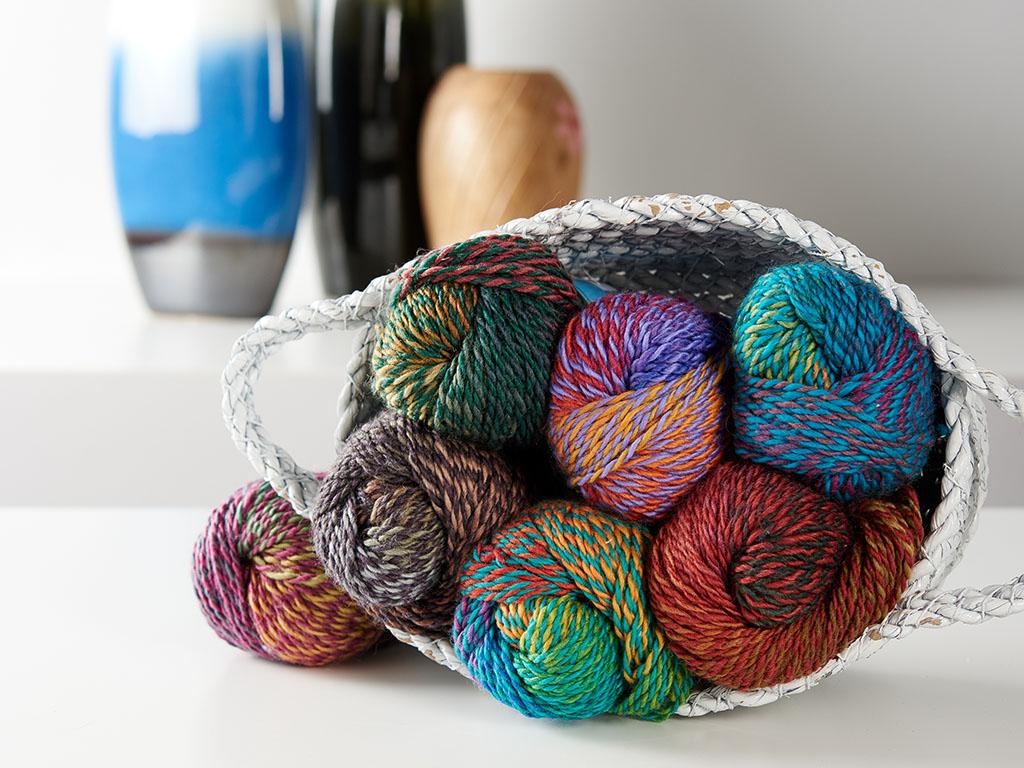 7. Variegated yarn
Variegated yarn, especially the unpredictable hand-dyed yarn, constantly delights me when I knit with it. You never know how those colors are going to bleed into each other. 
8. The runway
You may not be able to afford any of the clothing that comes down the runway, but you can certainly get inspired by the color palettes from designers. Take a look at the latest designs and see if anything strikes you. I sometimes rip photos out of magazines and then create a color collage with them. When I'm feeling uninspired, I can take a look at the collage for help.
9. Your stash
Your yarn stash probably has colors in it that you've long forgotten. Go through your stash and see if there are colors or even color combinations that you could use for an upcoming project. Dig deep! There might just be a gorgeous color buried at the bottom.
Where do you find color inspiration for knitting?