My favorite type of salad doesn't involve greens. Sure, I'll eat green and lettuce-based salads all the time, but when it comes right down to it, I love whole grains. And it's often quite simple to whip up a salad with grains that's just as healthy as green salads while totally satisfying my taste buds. I'm also not terribly picking about the type of grain I use, but today's salad is highlighting one of my favorite: barley.
Highlight healthy whole grains for a deliciously filling lunch or light dinner with this simple summer barley salad!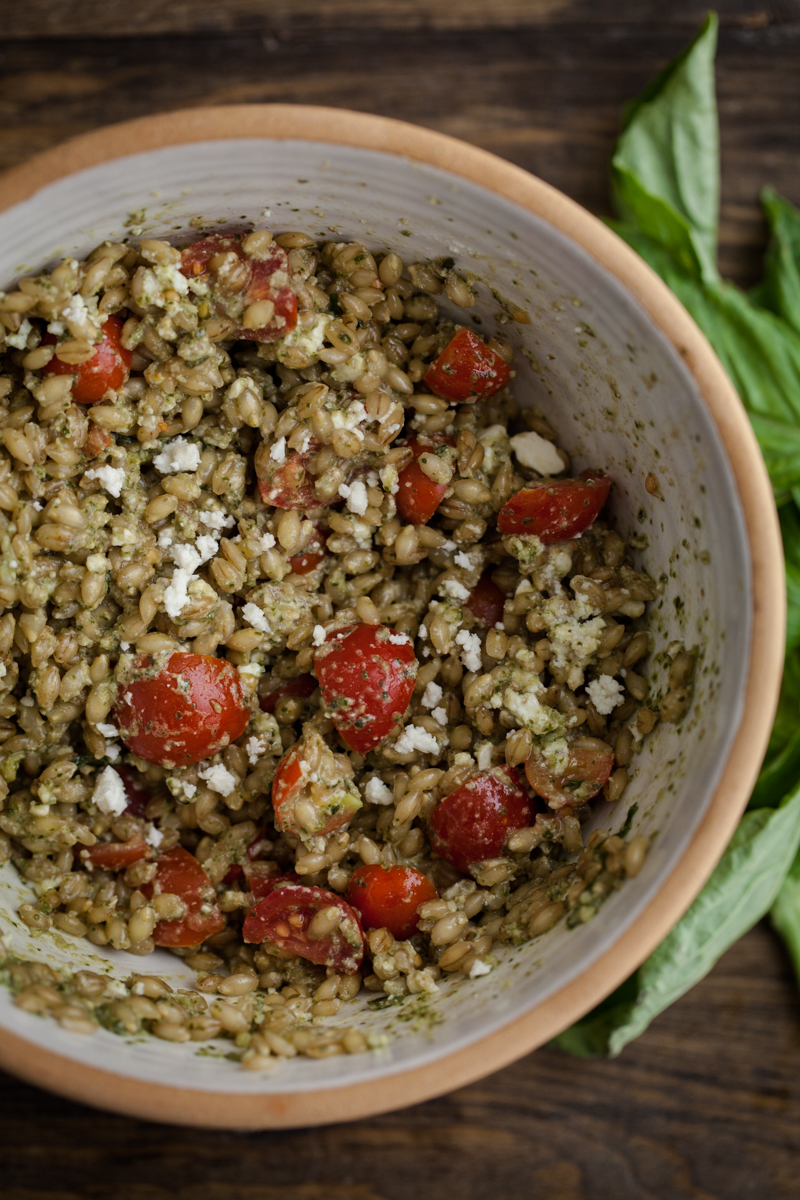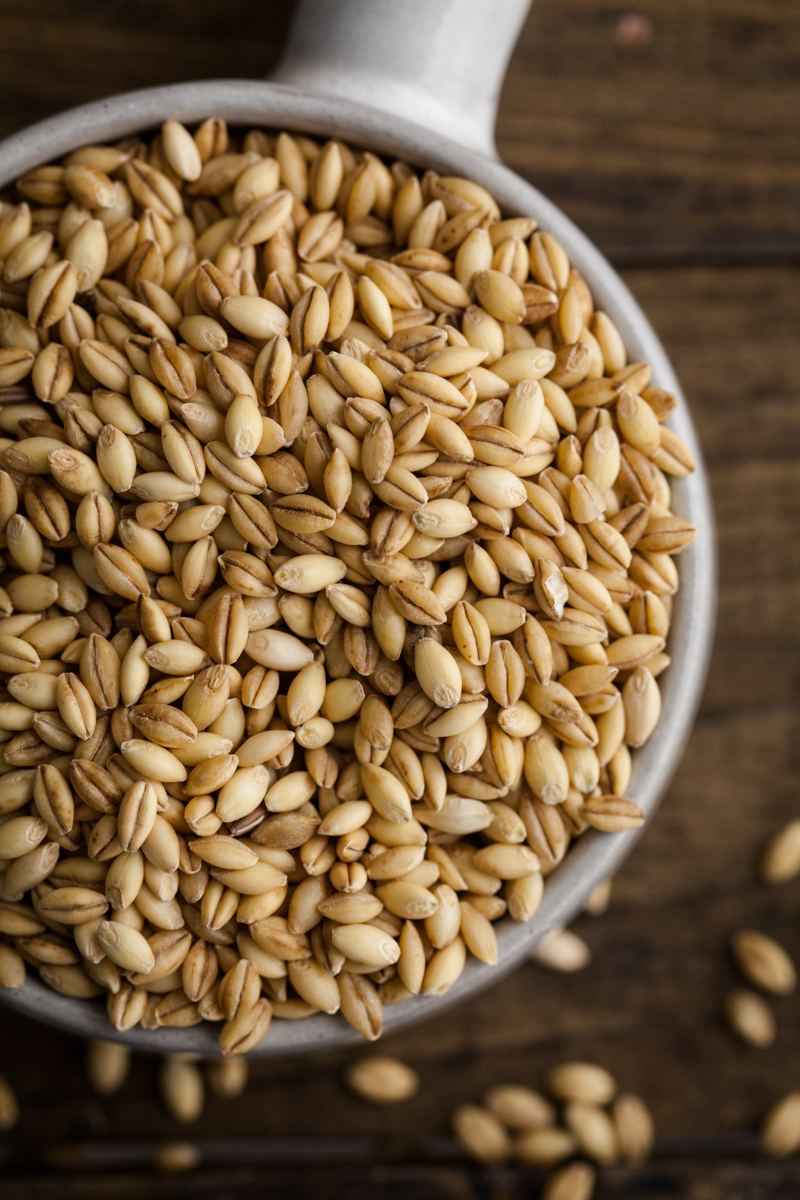 What's the deal with barley?
Barley has a light, nutty flavor that is really great in many recipes. If not using in whole grain form, I'll often grind up barley into flour and use it in cookies, scones and waffles. As a whole grain, it has a slightly chewy texture that works well in salads, like this recipe but also in soups, risottos and stuffed peppers.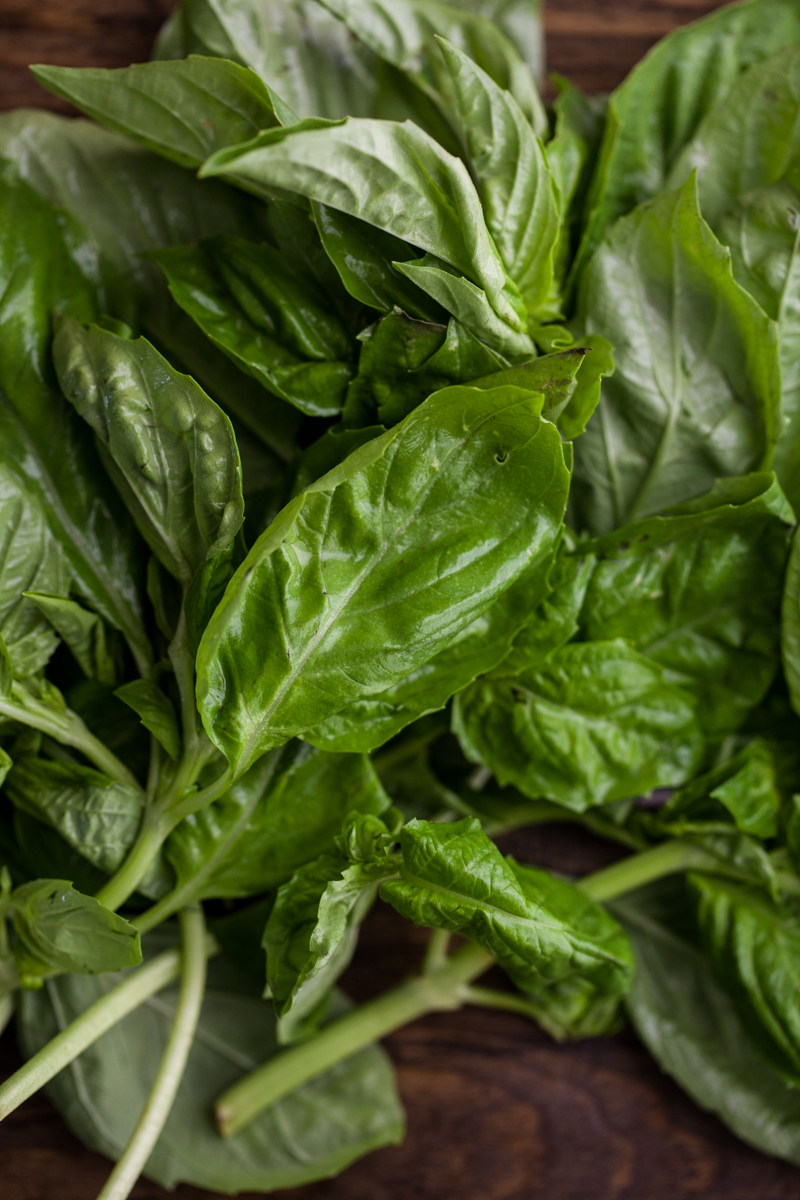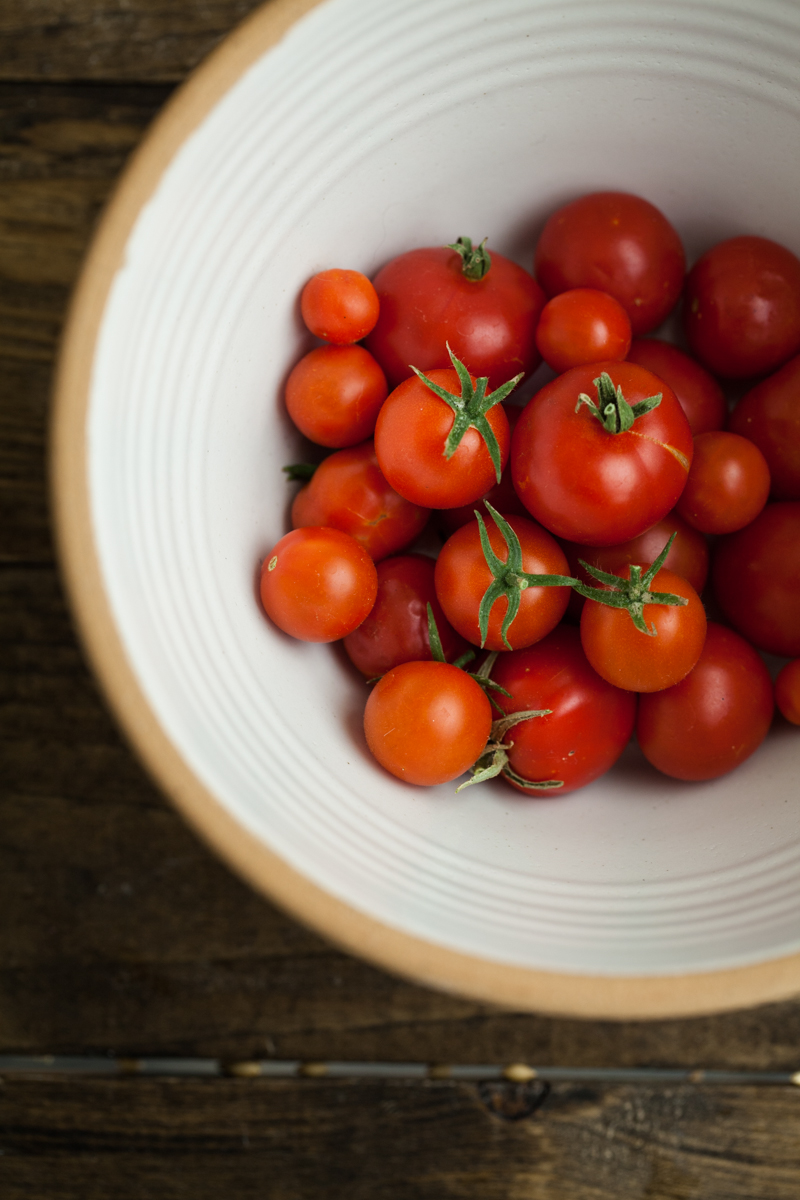 One of the most important things to look for when buying barley at the grocery store is whether or not the barley has been pearled. Barley is grown with a hull that wraps tightly around the grain. The easiest way to remove this hull is to pearl the barley. However, in the process, the outer layer that contains most of the nutrients is stripped away which means, pearled barley can't be considered a whole grain. Looking for hulled or hull-less barley is the way to ensure you have a whole grain.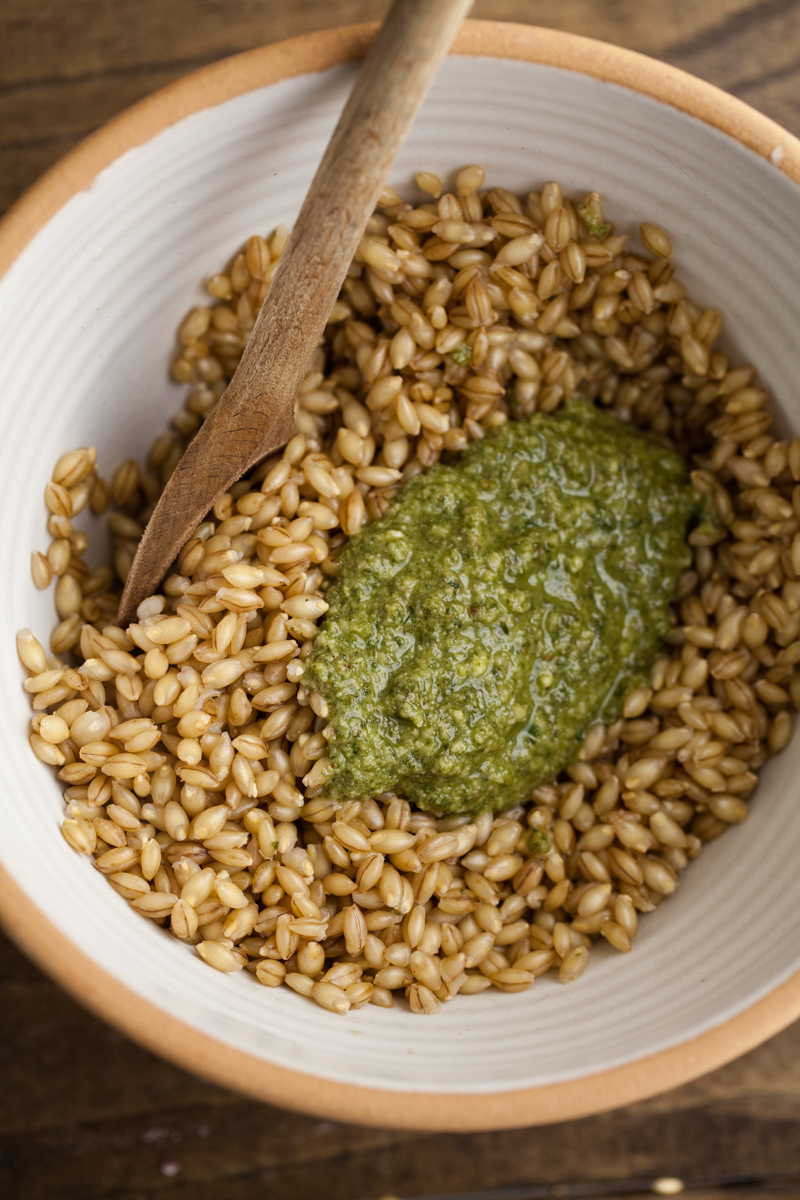 During the summer months, I like to keep things simple and use what I have on hand. July has led to a cherry tomato plant producing what feels like a gallon of tomatoes a day while my basil plant continues to grow out of control. The result? This salad with pesto. I love making a big batch of homemade pesto ahead of time and using it throughout the week. Also, feel free to change of the cheese — goat or fresh mozzarella works just as well.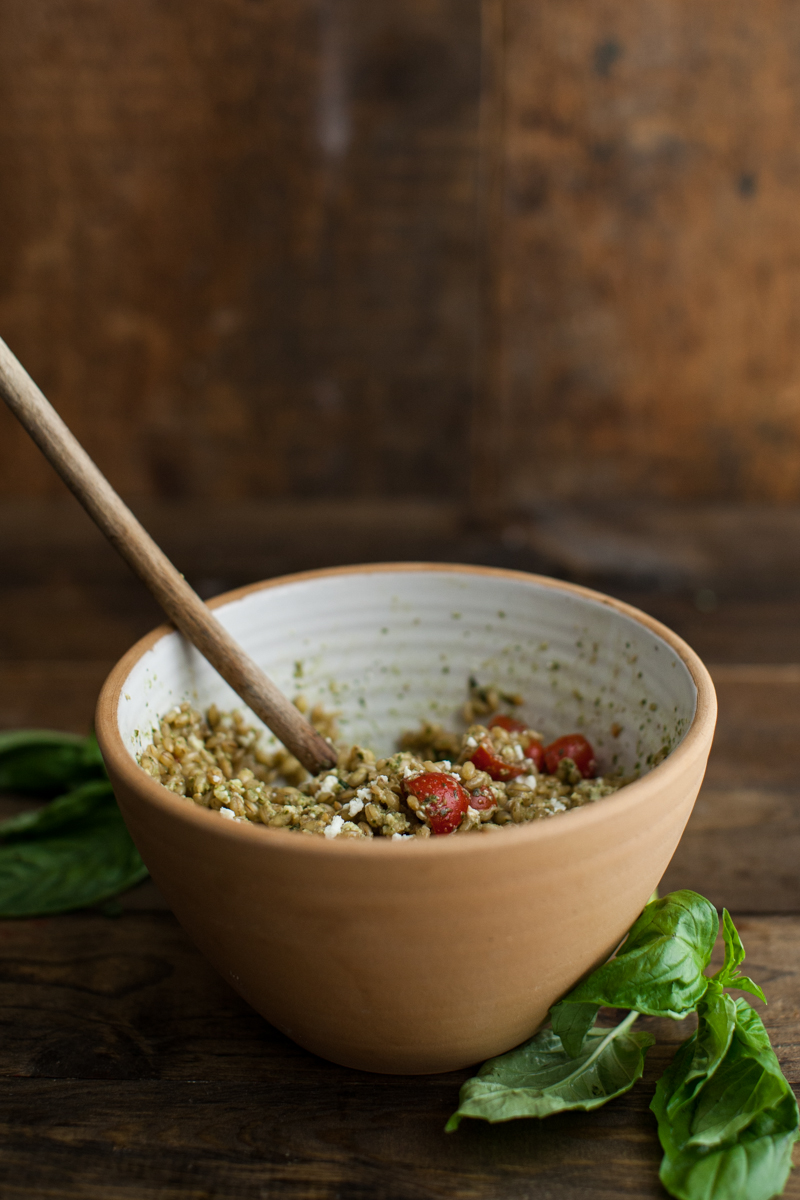 Recipe for barley summer salad
Yields: 3-4 servings
Ingredients:
Salad
1 cup uncooked hulled or hull-less barley
2 cups cherry tomatoes, sliced in half
1-2 ounces feta
Pesto
2 cups packed basil leaves
2 clove garlic
¼ cup toasted pine nuts
⅓ cup parmesan cheese
2 tablespoons olive oil
2 tablespoons lemon juice
Step 1:
Bring a pot of water to a boil with a pinch of salt. Add barley, cover, and let cook at a boil until barley is tender, 50-60 minutes. This can be done beforehand, up to 3-4 days before. Once barley is tender, but still slightly chewy, drain and set aside.
Step 2:
In a food processor, combined ingredients for pesto. Pulse until well combined, adding more olive oil as needed to thin out the pesto. measure 1/3 cup of pesto and save the rest for later use.
Step 3:
In a bowl, combine cooked barley, cherry tomatoes, feta, and pesto. Stir until barley is well coated with pesto.
What's your favorite whole grain to incorporate into salads?