One of the most exciting parts of the quilting process is choosing a quilting pattern, from basic lines or meanders to elaborate free-motion work. This can also be intimidating for many quilters. After all, it can sometimes be difficult to choose a single all over quilting design that complements your pieced quilt top. Fortunately, quilters are seldom limited to choosing just one quilting pattern to finish a project!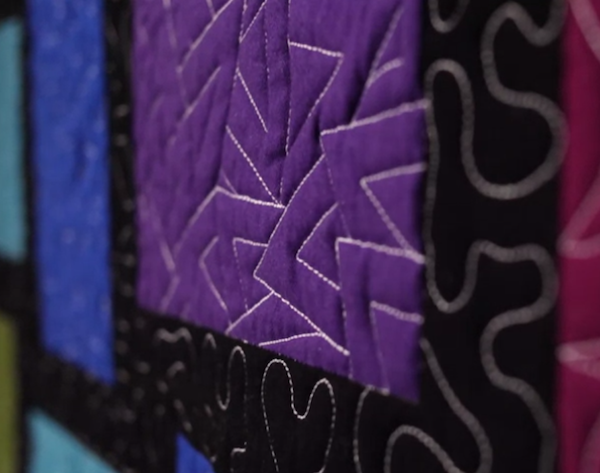 Photo via Bluprint instructor Leah Day
If you study your quilt top, you may notice that different blocks or sections of the quilt (borders, sashing and cornerstones) can be complemented with a variety of free-motion filler designs.
When you mix and match filler designs on your free-motion quilting project, you might learn that a meandering stitch works great on one area of the quilt, and stacked triangles can really highlight another area, as seen in purple block above.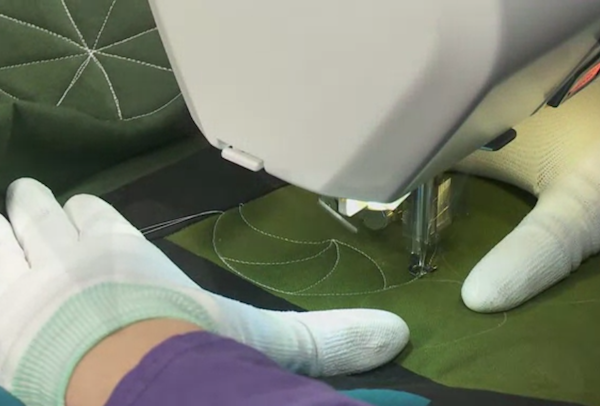 Photo via Bluprint instructor Leah Day
Bluprint instructor Leah Day is an expert at free-motion quilting, and she shares her passion for filler designs in her class Free Motion Fillers, Vol. 1. In the course, she teaches independent designs like stippling and spirals, plus variations on those designs. Stacking designs including cobblestones and the basic star add more dimension and visual interest to your free-motion quilting. She also teaches elegant pivoting designs, like the heart paisley and hosta leaves.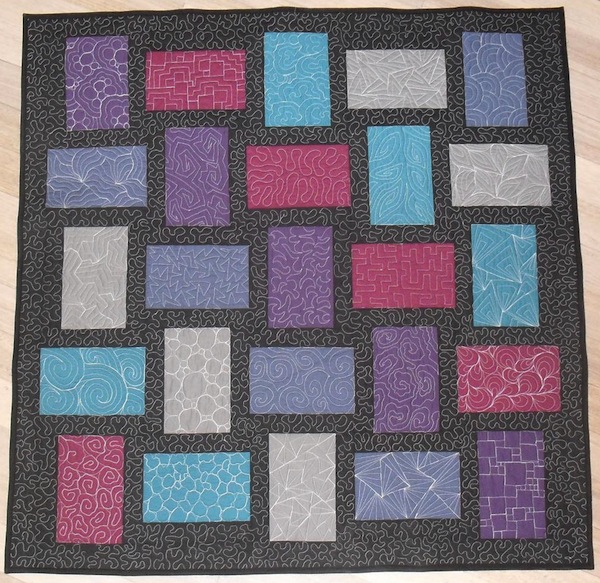 Photo via Bluprint member zinc6
Echoing and branching filler designs round out the class, which includes instructions for finishing a sampler quilt made from your favorite free-motion quilting designs. Zinc6's stunning Filler Practice Quilt in jewel tones is one of the excellent student projects made using designs featured in the course. The more you practice your filler designs, you will probably discover some new favorites that will become your go-to quilting patterns.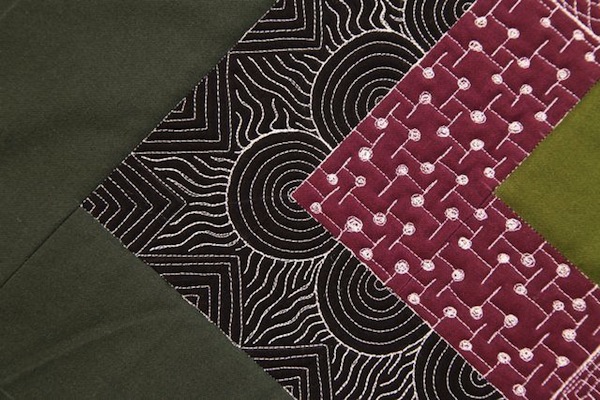 Photo via Bluprint instructor Leah Day
To branch out in your free-motion quilting, you may get some great ideas in Leah's follow-up course, Free Motion Fillers, Vol. 2. Students in this class learn to stitch overlapping, foundational and edge-to-edge designs. Other class topics include edge-to-center designs, pictured above. As you can see, the half circles and triangles point inward to the center of the black border.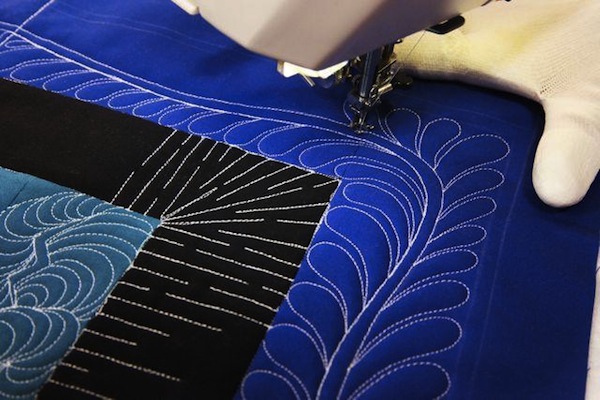 Photo via Bluprint instructor Leah Day
Another impressive free-motion quilting pattern is Leah's stem-centered filler design. As you can see in the royal blue, Leah demonstrates quilting a central stem with leaves or petals to either side. If you want to really dive into this technique, you can learn many varieties of quilted feathers to add an extra touch of elegance to your quilts.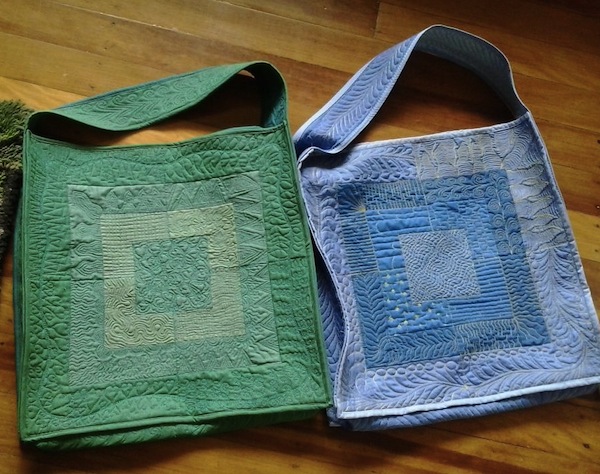 Photo via Bluprint member wilsonlj1465163
In Free Motion Fillers, Vol. 2, Leah will also teach you how to turn your practice free-motion panels into a fun quilted tote like the Aussie Jane's Bags seem above! You may love this reversible tote pattern so much that you decide to make more than one. By learning these basic families of quilting stitches, you'll have an arsenal of filler designs to use on your next project.
Be sure to come back to the Bluprint blog tomorrow for a special holiday installment of Free Pattern Friday!
Have you used different filler designs in your quilting projects? What is your all-time favorite free-motion stitch?