Whether it's a simple dinner party or a weeknight meal, having a dessert at the end of it marks an occasion and suddenly makes the meal feel special. Everyone loves to end on a sweet note but it is so often the dessert that makes the dinner planning feel hectic and a chore that can't be won.
Simple or not a dessert is always appreciated and with these recipes of sweets that can be thrown together in 15 minutes or less, there's no reason we shouldn't end with a bit of sweetness.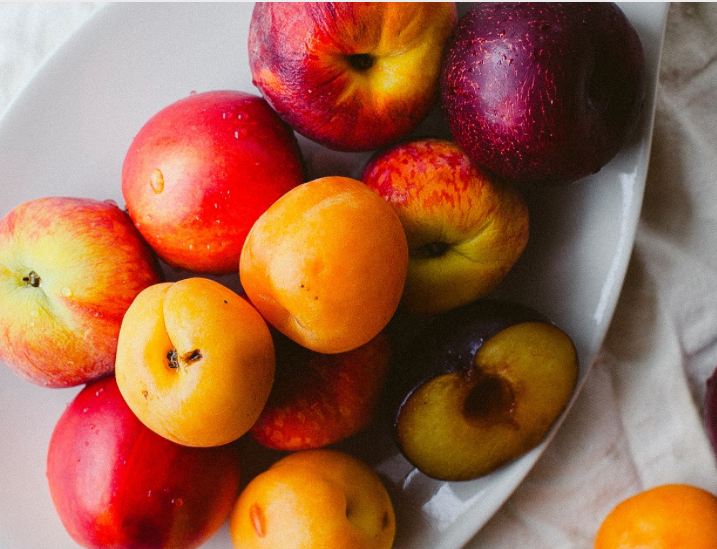 Instant ice cream or sorbet
I know I'm not alone in my passion for ice cream. Its ability to stir up memories of the warmth of the sun in the summer that causes melted cold cream to run down your hands creating sticky sweet fingers that get licked up the moment the last bite of the cone is gone. While homemade really is the best it's often a muli-step process that doesn't satisfy the craving that hits instantly. That is, unless you have some frozen fruit in the freezer.
In a blender or food processor blend frozen fruit – strawberries, raspberries or peaches with a bit of cream and honey or sugar, until smooth and well mixed. If you want sorbet simply use a simple syrup or water and honey (agave would work too). Taste and adjust sweetness to your taste.
Eat it right away or throw it into the freezer to firm up.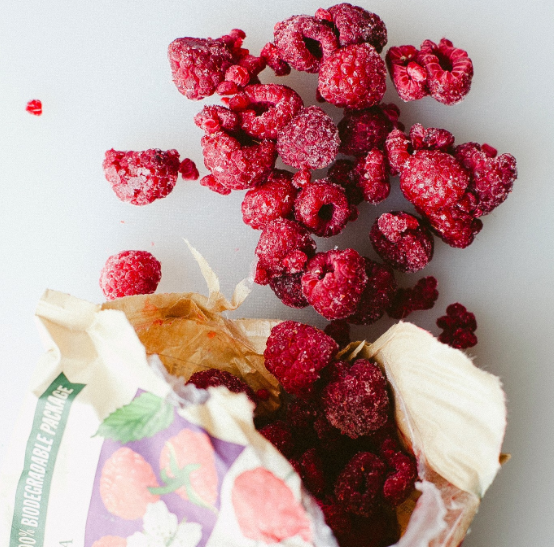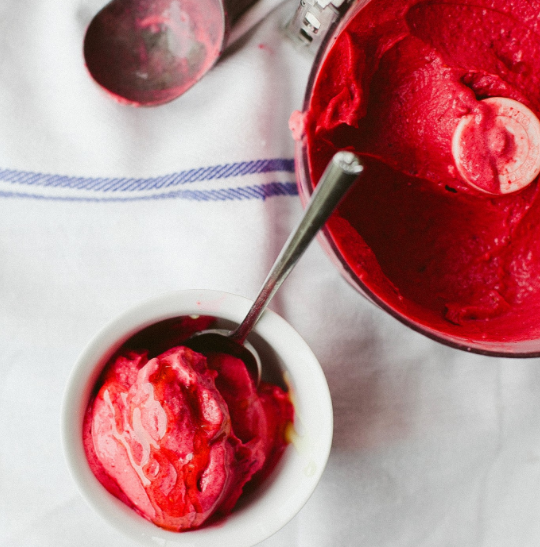 Affogato
However easy this dessert is doesn't even a factor into the equation when I deemed it my favorite. I love the sweet cold cream set against the backdrop of warm, bitter espresso. Make it an affogato sundae with a bit of caramel or hot fudge and toasted nuts.
Simply pour a shot of hot strong coffee or espresso over ice cream – chocolate, vanilla, caramel, for example – and serve right away.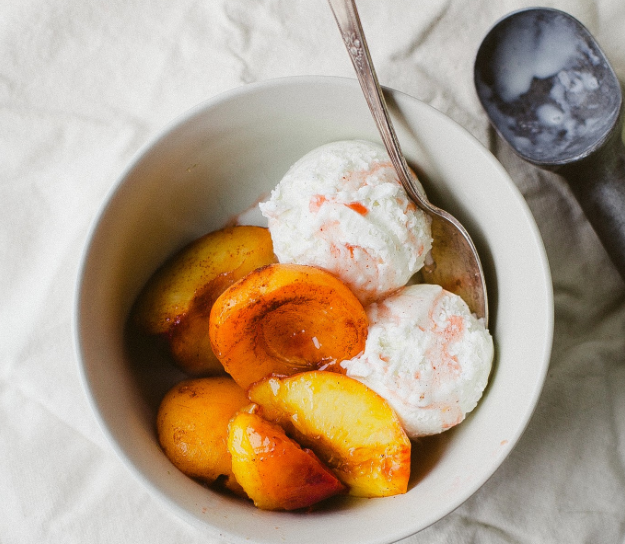 Fire (or oven) roasted spiced stone fruits sundae
Last year, while vacationing in the San Juan islands I built a blazing fire in the pit with a 180 degree view of the ocean. I took the grate from the grill and on it I roasted peppers, grilled a leg of lamb and threw on some aluminum foil packets of assorted stone fruits along with a drizzle of honey, some cinnamon and cardamom. They sat in the fire until their sweetness intensified and the spices perfumed their bubbling juices. I served the warm fruits alongside vanilla ice cream and we ate in front of the fire.
This also works in the oven – either in aluminum foil or in a simple baking dish. Simply halve and pit the fruit and sprinkled with a bit of sweetness; sugar, maple syrup or honey – and a bit of spice; cinnamon, nutmeg, ginger, cardamom, citrus zest, vanilla bean, etc. Roast until the fruit is soft and the juices are boiling, about 30 minutes in a 350 degree oven.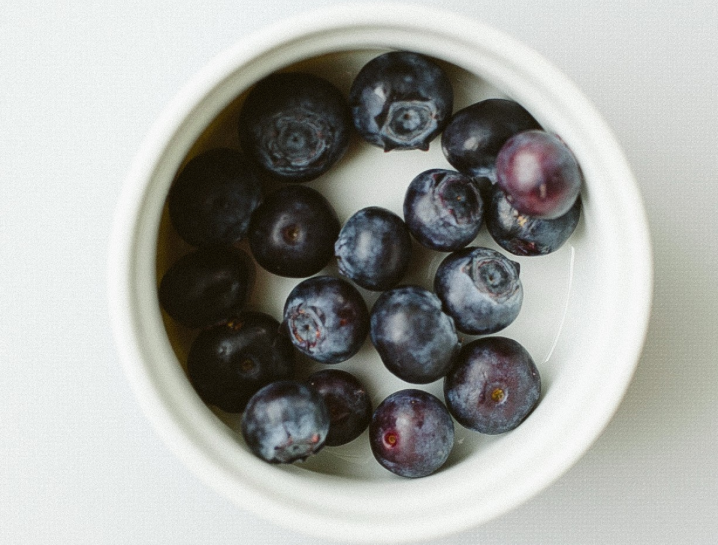 Broiled peaches with mascarpone
In the summer when the fruit is at it's peak I don't like to do much of anything to interfere with the fruits natural sweetness and floral flavor. This quick dessert is simply a halved peach (or nectarine) showered with sugar then placed directly under a hot broiler until blistered and the sugar has caramelized in places. Serve warm with a bit of mascarpone. Finish with a sprinkle of cinnamon, nutmeg or ground cardamom.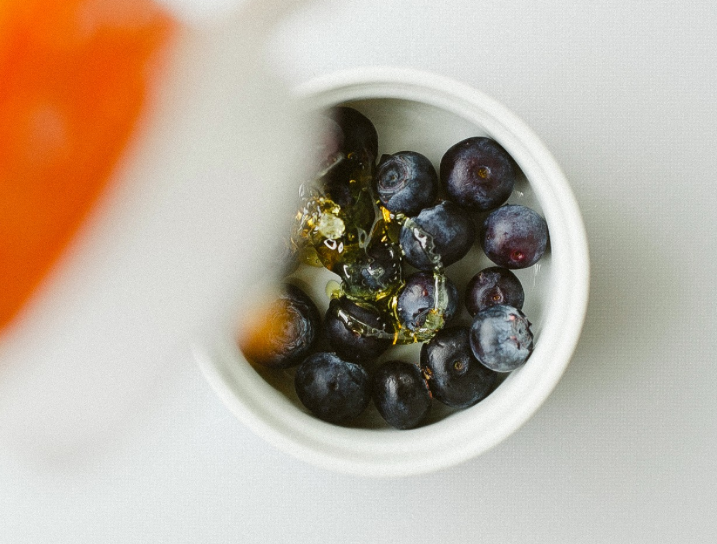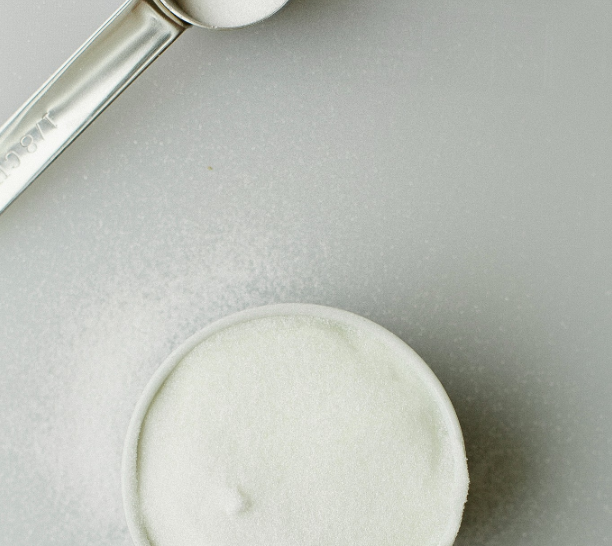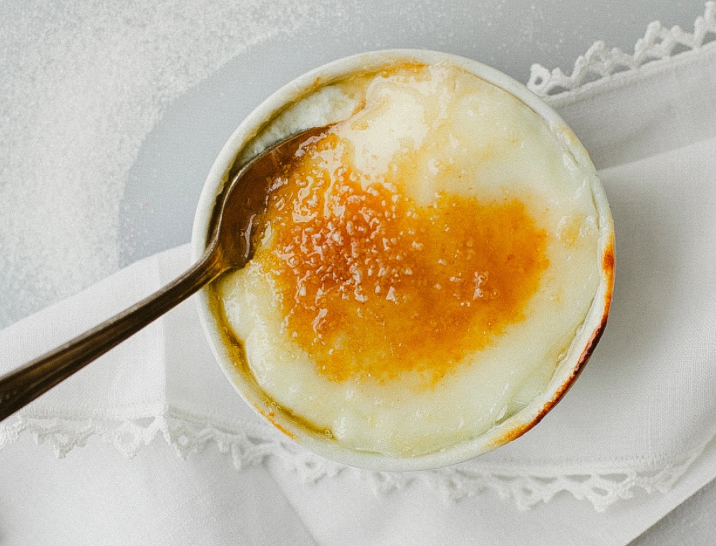 Brûleéd yogurt with fresh fruit
Nigel Slater is the king of quick meals and desserts and his idea for brûleéd yogurt is nothing short of genius. These days greek yogurt is taking the place of sour cream, is used in baking and with its decadent creaminess and pleasing tang – here, it's replacing the custard. Okay, I realize it's not a fair replacement but the way I see it this dish makes for a fancy breakfast or a lovely, light weekday dessert. You still get the joy of cracking through layers of caramelized sugar and hiding underneath the creamy yogurt in a layer of fresh berries with a drizzle of honey.
Have more than 15 minutes to spend on dessert or craving chocolate? Check out this decadent cake making class taught by the queen of chocolate, Alice Medrich. What are some of your favorite quick desserts?
You might also enjoy learning how to perfect brownies!