Combine the idea of amazing Mexican food and fiestas with an affinity of crazy baked goods and what do you get? You get an awesome tutorial on how to make burrito fiesta cake pops — what a fun and unique treat to serve at your Cinco de Mayo celebration!
Learn how to make burrito cake pops for your next fiesta.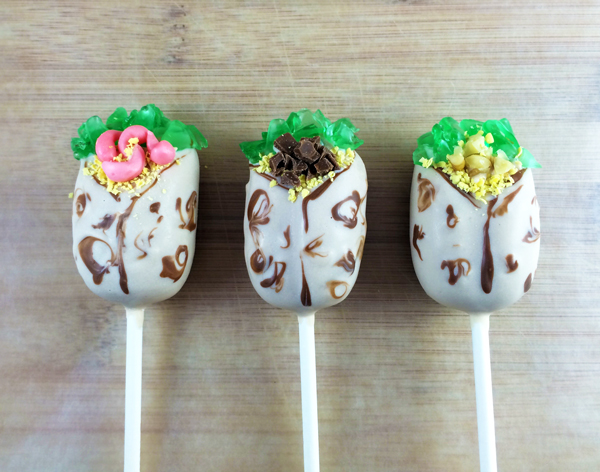 With perfect weather year-round, we San Diegans are constantly in a Fiesta-state-of-mind. Fiesta means party in Spanish. Living in San Diego, we also have arguably the best Mexican food you can find on the planet. It's delicious, available 24 hours a day and a huge part of our culture as well. These burrito-style cake pops
You'll need:
Cake pop dough
White candy wafers
Chocolate candy wafers
"Cheese" – yellow candy wafers
"Lettuce" – green gummy bears or worms
"Shrimp" – pink Starburst
"Chicken" – chopped walnuts
"Steak" – chopped chocolate wafers
Lollipop sticks
Waxed paper
Toothpicks
Cake pop stand or styrofoam block
Foil (optional)
Shaping the dough
Line your work surface wax paper. Having the perfect dough consistency is key. Please refer to the tutorial for making perfect dough, as well as tips and tricks for shaping.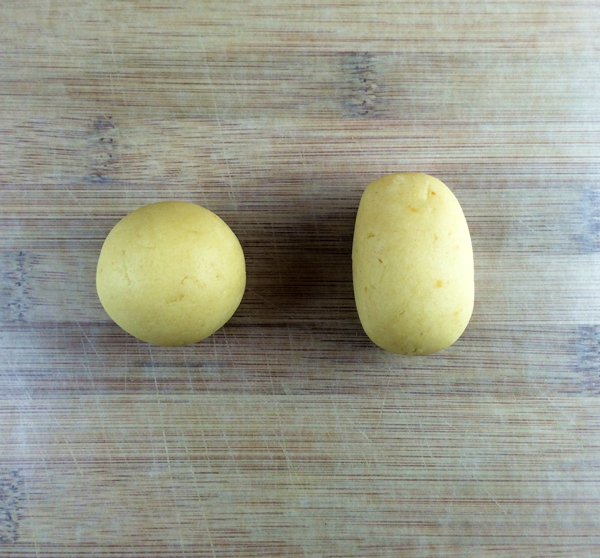 Step 1:
Roll into a ball and then into a log.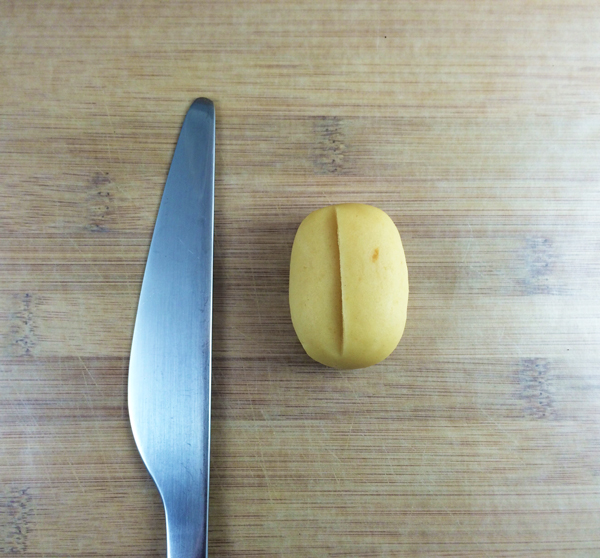 Step 2:
Using your palm, gently press so it flattens just a little bit.
Using a smooth-edged butter knife, make an indentation on one side of the log by laying the knife flat and pushing down.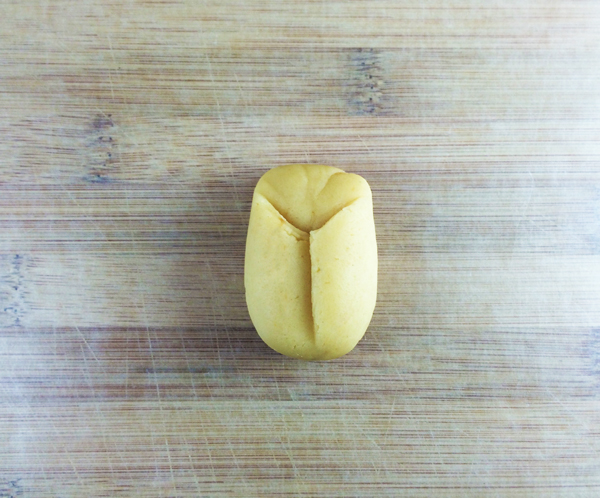 Step 3:
Next you want to make a V-shaped indentation on the top 1/3 portion of the log, making sure the area tapers to the top edge. Refrigerate all pieces.
Dipping and decorating
As the dough is chillling, we will prep our "meats and toppings". Please refer to this dipping tutorial for complete instructions on melting and thinning candy coating, as well as pointers on dipping cake pops.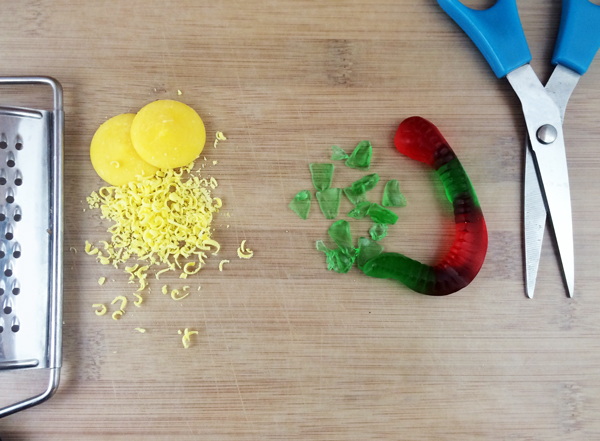 Step 4:
Finely chop yellow candy wafers with a knife or use a small-hole grater, but please be very careful! Don't grate your fingers!
Step 5:
Using scissors, cut green gummy bears or worms cross-wise thinly. I prefer to use gummy worms because they're already triangular and it's easier to pick out from the grocery bulk bins.
Step 6:
Cut and shape your desired "meats."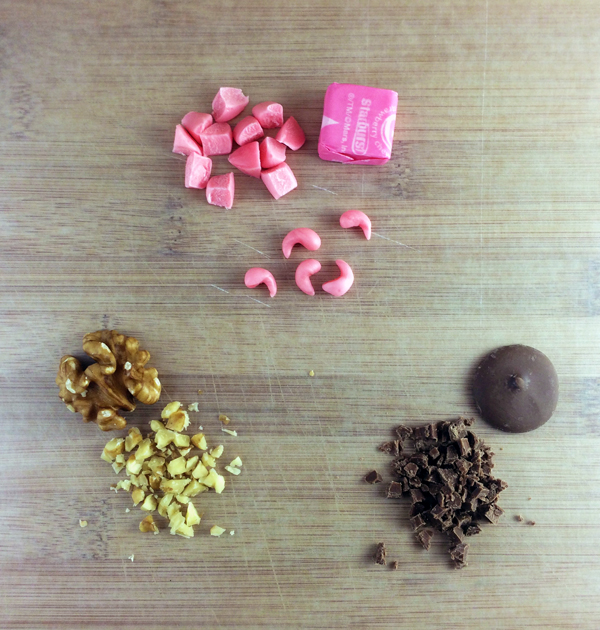 Shrimp: Divide pink Starburst into 16 pieces. Using the warmth of your fingers, roll them into long droplets and curl.
Chicken: Chop walnuts into small pieces
Steak (or Carne asada, as we call it here): Chop chocolate wafers into small pieces.
Step 7:
Remove burritos from the fridge. Let them sit in room temperature as you complete this step.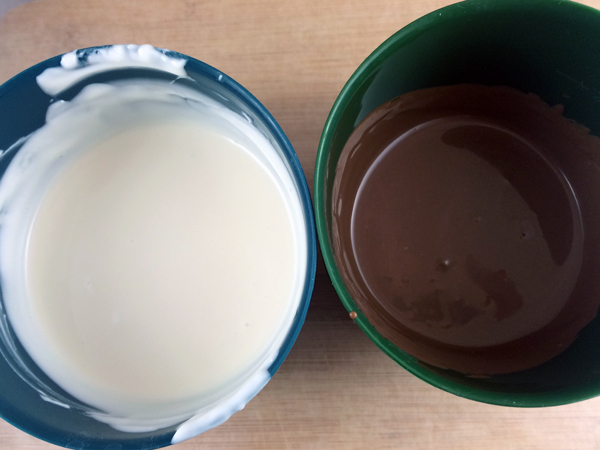 In one bowl melt white candy wafers. For complete instructions, please refer to this melting and dipping tutorial. In another bowl, melt a handful of chocolate wafers.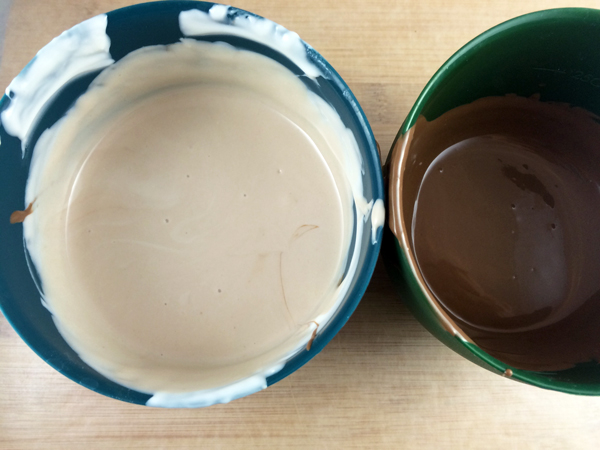 After the white coating is nice and smooth, stir in a little bit of chocolate coating, about a teaspoon at a time, until it's a nice light tan color. It won't take much to get it to this hue.
Step 8:
Dip ⅓" of a cake pop stick into candy coating and push into the bottom of the burrito until it's about halfway through. Do this for all the pieces.
Step 9:
Have both bowls of candy coating, toothpicks, toppings and meats nearby.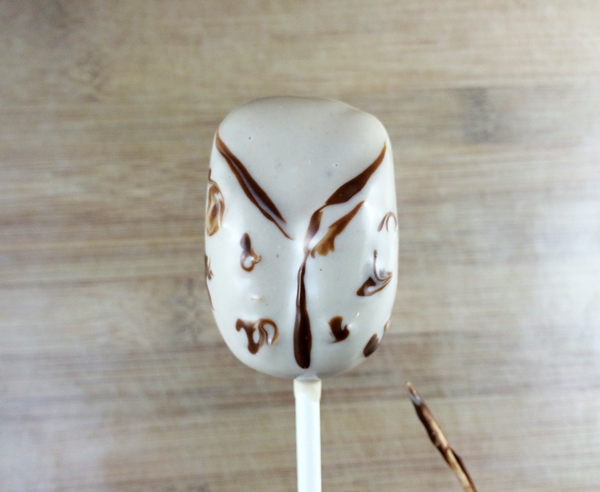 Dip the cake pop into the light tan candy coating, shake off excess. While the coating is still wet, dip a toothpick into the chocolate coating and trace the tortilla fold 'edge'. Create marks along the surface by making rounded marks using the chocolate-dipped toothpick to suggest char marks on a warmed tortilla.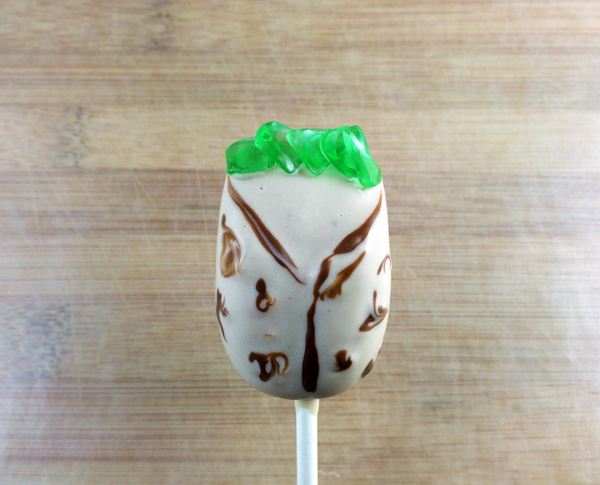 Step 10:
Start layering the toppings. Place lettuce along the top of the V area. Place the meat and then sprinkle with cheese. If/when the coating dries, use a toothpick to dab tan coating on desired area, then decorate accordingly.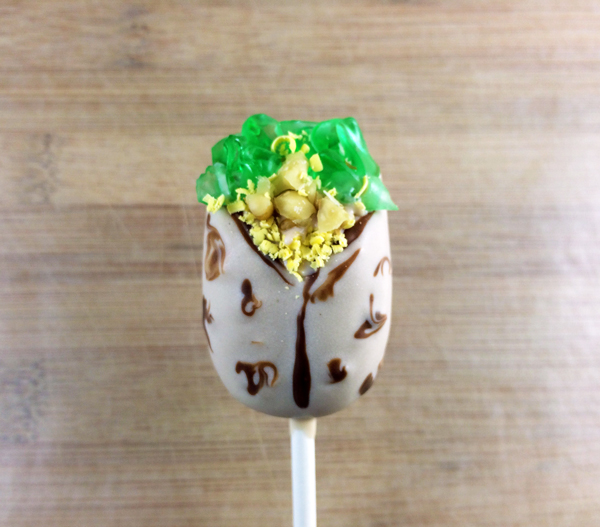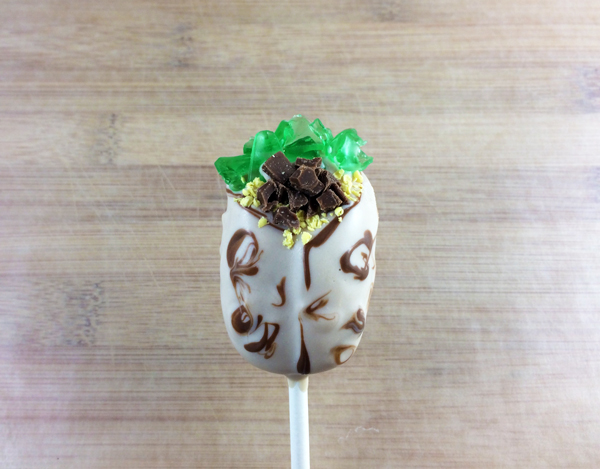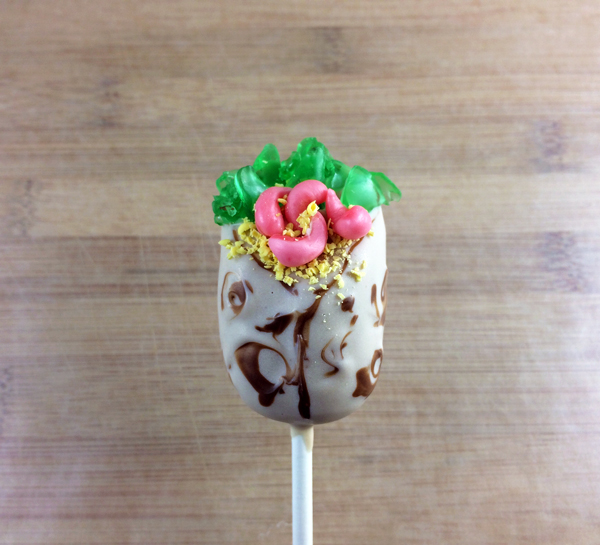 Place on a cake pop stand and let dry completely.
Step 11:
If you want to take your presentation to the next level, grab some foil.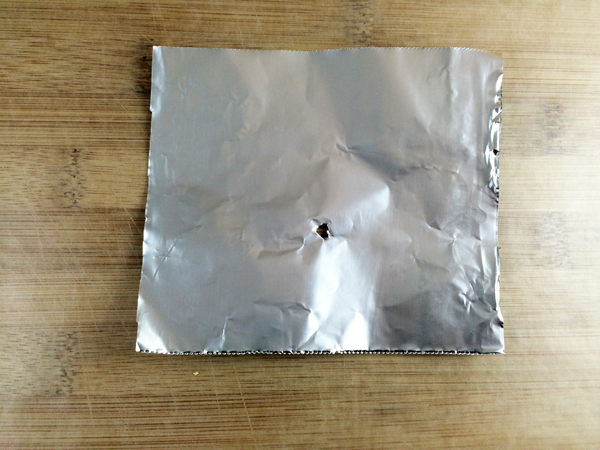 Cut it into small squares and pierce a hole about 2/3 down in the center.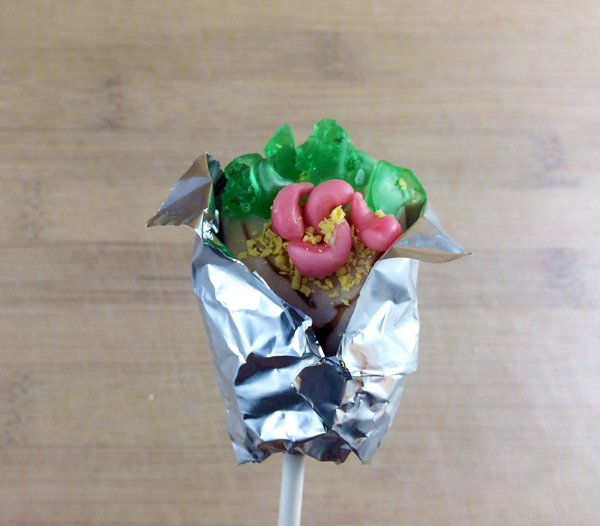 Place the stick through the hole and wrap the burrito, well, like a burrito!