Safety equipment is essential in any shop but it can be expensive to buy. Fortunately, you can often build your own. In this blog post I will show you how to make a feather board to use on your table saw or any tool with a miter gauge.
Follow along to learn how to make feather boards.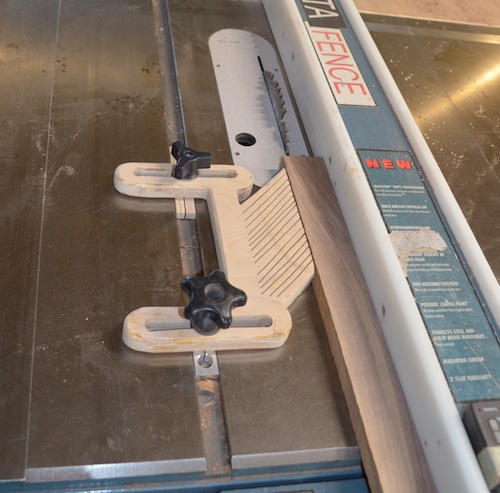 Photos via wooden-box-maker.com
I like feather boards, they are great for holding stock tight against the fence and they can also help prevent kickback. The "feathers" on the tool hold your work tight even if the edge of your workpiece isn't perfectly flat. This particular feather board will work on any tool with a miter gauge, although you can certainly make one that can be clamped in place instead. I have also made myself a couple that I use as push sticks.
Materials
To make this feather board, you need a piece of scrap approximately 3/4″ x 7″ x 9″. I usually use plywood, but you could use whatever wood you have on hand.
You will also need some hardware. The feather board described below requires two "shims" to fit in your miter gauge slot and two screws with washer and knob to tighten them. As you tighten the knob, the "shim" spreads and grabs the miter gauge slot holding the jig in place.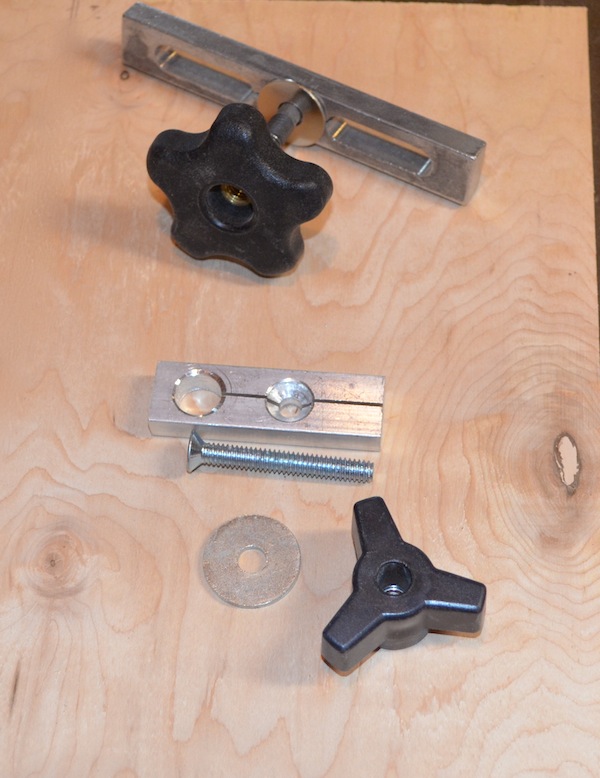 Once you have collected your materials, draw the shape of your feather board on the blank. You can make it any shape you like, but it is nice to have long sides for the slots that hold your hardware. That will allow you more leeway for adjusting it in your miter slot.
Cutting feathers
If you want to have perfectly even "feathers," it's best to cut them before you cut the jig into shape. To do this, you can use an angled piece of wood that runs against the fence on a bandsaw.
You can see in the photo below that I marked the feathers 1/4″ apart on the top of the blank. I then fit the wood into a notch on my angled board. That just helps keep it lined up. Then I fed the workpiece into the blade, stopping at my line. This method works well, but it is somewhat slow, so I confess I usually just cut the feathers by eye.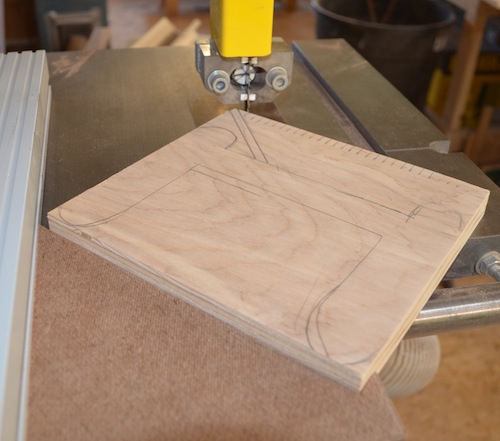 Cut out the jig body
When I cut the feathers without the jig, I usually cut out the shape of the feather board first. In either case, I use my bandsaw to get the jig the shape I want.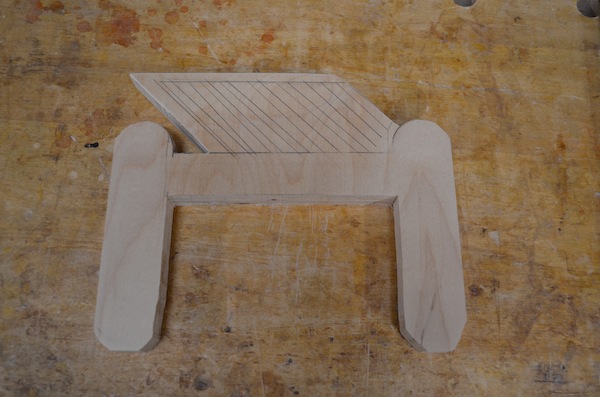 Cut slots for hardware
Next, make the slots for your hardware. I drilled a hole at each end of the slot-to-be, then used a scroll saw to cut out the inside. My jig hardware uses 3/8″ screws, so I made the slots 1/2″ wide to make it easy to slide the hardware in the slot.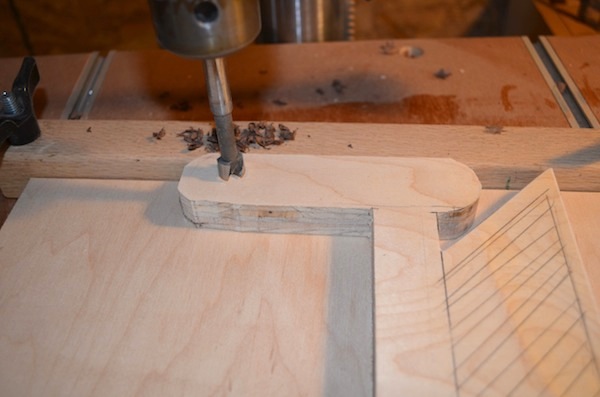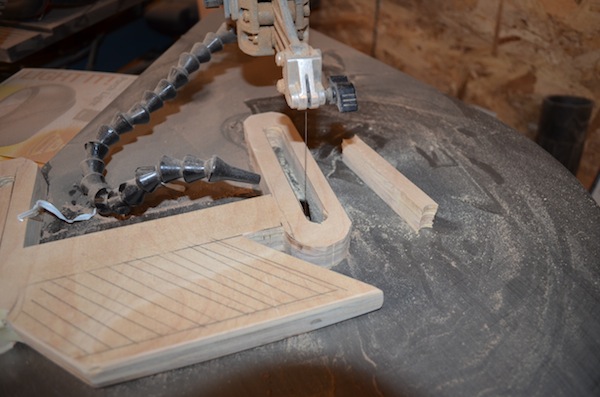 My next step was to clean up and round over the edges. This step is not essential, but it's nice to have a clean-looking tool.
If you haven't already cut the "feathers," now is the time to do so. When I cut them without the jig, I simply draw lines that I then follow on the bandsaw.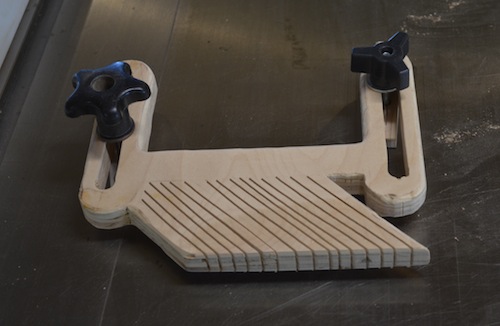 Your last step is to put your hardware into place and the result is a new tool that will improve safety and accuracy in your shop.