If you quilt, chances are pretty good that you love fat quarters. Half the length and half the width of a yard of 44″ fabric (so 18″ x 22″), fat quarter bundles allow quilters to sample lots of fabric at once. This way, you can include an entire line of coordinating fabric into your project without breaking the bank. If you're new to quilting or looking for some inspiration for your latest quilting project, you might be wondering what to make with fat quarters.
Big and small, intricate and simple, fat quarter projects are everywhere! Here are the Bluprint community's best: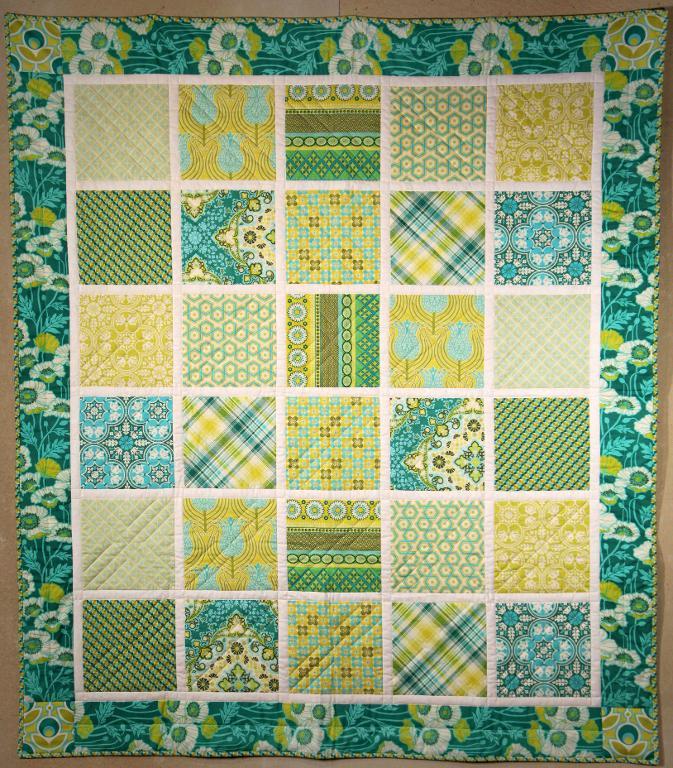 Notting Hill Quilt via Bluprint instructor Gail Kessler
Square it up!
If you only have a few fat quarters or you're looking to make a simple quilt, patchwork squares are a great choice. Simple squares let the fabric and your quilting shine. Plus, you may enjoy the challenge of mixing and arranging the colors. Depending on the size of your quilt, you might even have enough leftover fabric to make the backing.
Learn to make a simple patchwork quilt in this FREE video class on Bluprint.

Garden Charm Quilt from Bluprint's 2016 Block of the Month
Try a block of the month
Fat quarters are great projects to use for quilt-alongs and block-of-the-month projects, because they're naturally divided into smaller units. Using one or two fat quarters for each month allows each block to coordinate but not necessarily match. However, unless you're making very large blocks, many months will require far less fabric than your fat quarter, meaning that you can use it again in a later month for a cohesive look.
Block-of-the-month projects often are fantastic skill builders and can help you learn a wide variety of piecing techniques while you work to complete your quilt top. (Plus, they're often not a huge time commitment each month, which those of us who are busy can definitely appreciate!)
Check out the 2017 Bluprint Block of the Month class here.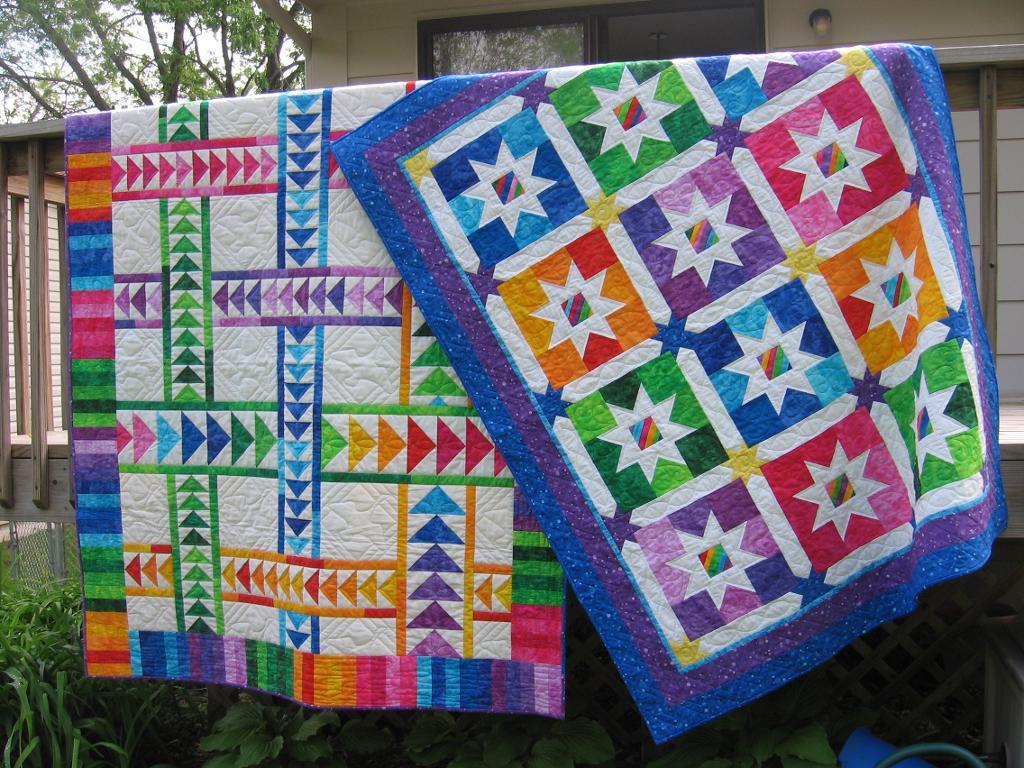 25 Fat Quarters! via Bluprint member canuckquilter
Play with color
Solids are often sold in large fat quarter bundles, and as they're less expensive than prints, they can be a great bang for your buck! Bluprint member canuckquilter designed two throw-size quilts out of the same 25 fat quarters! Her Jelly Bean Stars quilt pattern uses the colors the most, while the Wandering Geese uses more white fabric with colored geese and sashing. The designer says that she appreciated the challenge of designing two quilts for the same fabric, and it's fun to see how differently the quilts turned out.
Browse our favorite solid fat quarter bundles here.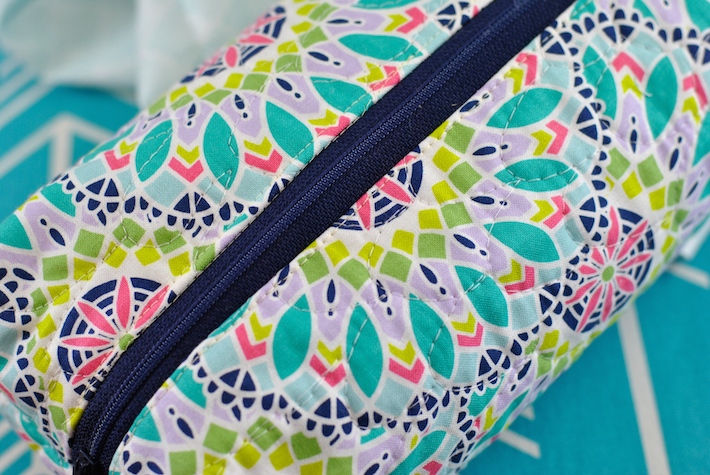 FREE Quilted Boxy Cornered Pouch pattern via Bluprint blogger Lindsay Sews
Venture beyond the quilt
If you have a limited amount of fat quarters or are looking to bust your stash, there are thousands of smaller, non-quilt projects perfect for smaller cuts of fabric. For example, fellow Bluprint blogger Lindsay Conner's Quilted Boxy Cornered Pouch is a great free project that requires only two fat-quarter-size pieces! The possibilities are nearly endless: stuffed animals, placemats, oven mitts, headbands, wallets, camera straps, and more. Definitely check out the Bluprint community project and pattern pages for some more excellent inspiration!
What's the best project you've ever made with fat quarters?
Get Fabric You'll Love, Fast!