Fast quilting projects are the perfect way to play with fun fabrics, brush up on or sharpen your quilting skills, and be able to finish something in just a short amount of time.
If you are looking for some fast quilting projects, here are a few ideas to help get those creative juices flowing!
Most of these projects can be completed, start to finish, in just a couple of hours!
Pot Holders and Hot Pads: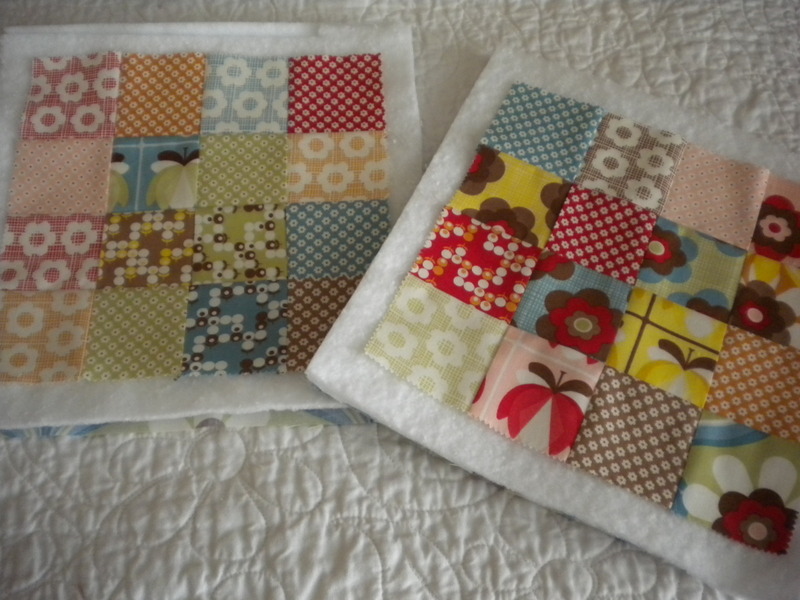 Pot holders and hot pads are terrific fast quilting projects. Pot holders and hot pads can be made using simple patchwork blocks. You can even use up blocks left over from other quilting projects to create them. Be sure to layer your quilt block with a piece of batting, a piece of heat-resistant Insul-Bright, and a backing fabric to provide maximum heat protection. Bind your pot holder or hot pad using purchased or handmade binding. Check out this simple tutorial to create a pot holder or hot pad.
Mug Rugs:
Another fast quilting project that is fun and easy is the recently popular "mug rug." A mug rug is a small mat just big enough to set a cup and small snack or dessert plate. Mug rugs can also be made with leftover quilt blocks, or they can be made with small fabrics from the scrap bin. A variety of holiday mug rug patterns are available as well. See this simple patchwork mug rug tutorial.
Pincushions: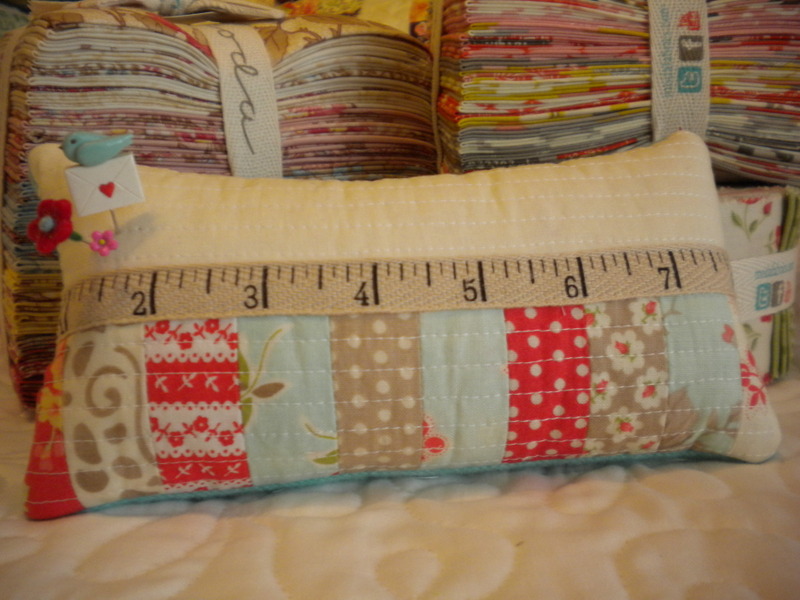 Pincushions are a fast quilting project that can be made in a short time using even the smallest bits and scraps from your stash. Quilt the top of your pincushion project and use a piece of wool for the bottom to give it an extra special finish. Also, using crushed walnut shells (available at pet-supply stores) for the filling makes a wonderful, sturdy pincushion.
Placemats:
Placemats are another quilting project that can be made quickly. Place mats can be created using fabrics from the scrap bin, jelly roll strips, charm squares, or any combination of these different cuts of fabric. See this fun placemat tutorial using jelly roll strips (which can easily be adapted to using 2 1/2" squares from the scrap bin).
Patchwork Bags: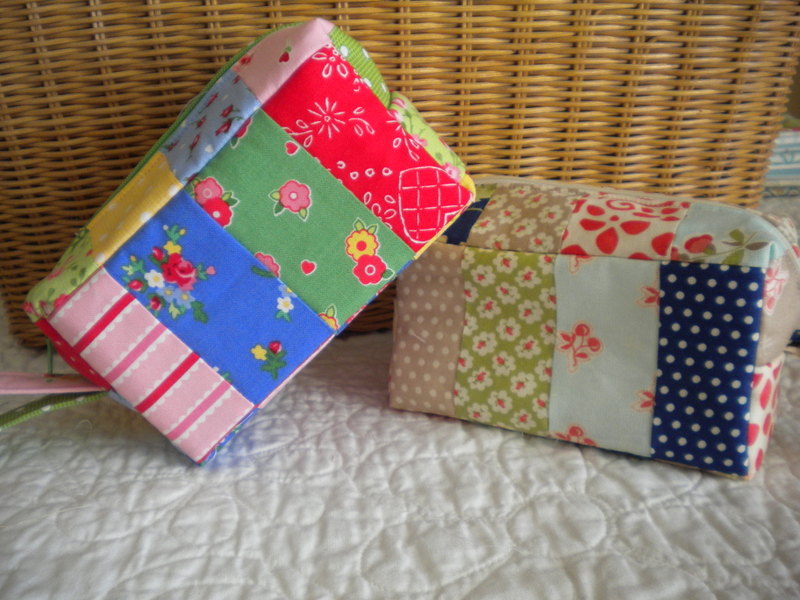 Patchwork bags, including drawstring bags, simple totes, and carryall bags, are great fast quilting projects. Again, most of these patterns can be made using fabrics from your scrap bin or stash. Check out this fast and simple patchwork drawstring bag tutorial.
Other fast quilting project ideas include table toppers, table runners, baby quilts, wall hangings and bed runners. Remember to save coordinated leftovers from projects so you have a ready-to-sew project bag perfect for stitching up some of these fast quilting projects.
With so many fun ideas for fast quilting projects, which one will you make first?