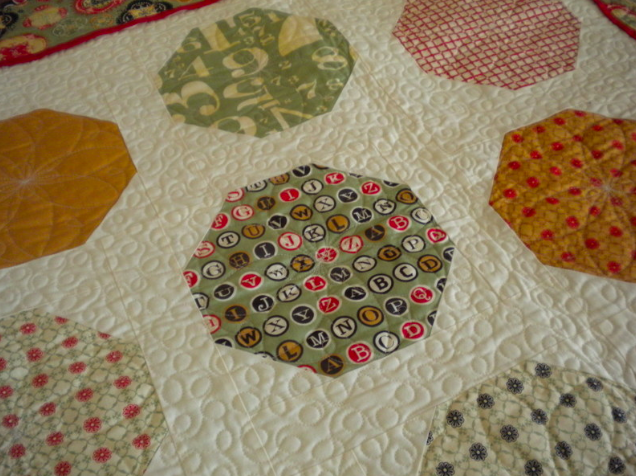 It's good to have a variety of fast quilt blocks to choose from—simple to cut and simple to piece blocks that can be used to create quick quilts. Even experienced quilters need fast quilt blocks from time to time—whether it's because a gift is needed quickly, or because an instant gratification project is on the list for the day.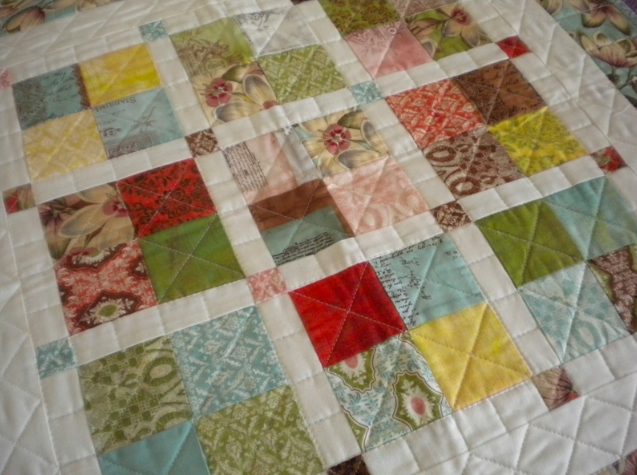 Four-patch blocks set with simple sashing.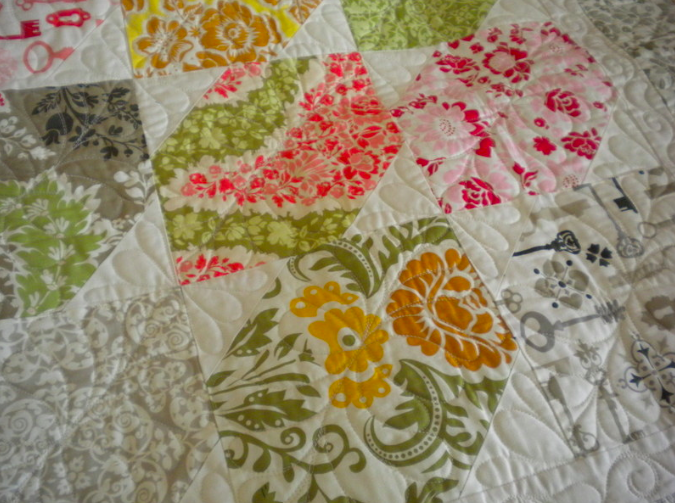 Corner-square triangle blocks accentuate large prints.
Nine patch variations are simple to construct.
When looking for fast quilt blocks there are a variety of options.
Of course anything with simple, straight lines will be easy to cut and easy to piece. Some standby options are:
Nine-patch blocks. These blocks are created using 9 squares of equal sizes, set together in a 3 x 3 grid. Using 4 1/2" x 4 1/2" cut squares yield a 12" finished block. Alternating light and dark fabrics provides a lot of different options for this fast quilt block.
Four-patch blocks. Four-patch blocks are fast quilt blocks with endless possibilities. Using four pre-cut charm squares measuring 5" x 5" yields a 9" finished block. By using pre-cut charm squares, the blocks go together even more quickly since there is little cutting involved.
Snowball blocks. These blocks are created from a large square and four smaller squares. This fast quilt block is terrific for showcasing the block fabrics since they are left in large pieces. Using a 9 1/2" x 9 1/2" large square with 3 1/2" x 3 1/2" smaller squares yields a 9" finished block. To create this block, draw a diagonal line on the wrong side of each small square. Create a corner-square triangle by sewing a small square to each corner of the large square, sewing just inside the drawn line. Press the small square to the outside corner and trim.
Corner-square triangle blocks. Use the method described for piecing snowball blocks, adding smaller squares to just the two opposite corners. This block also is a great choice for showcasing large print fabrics.
Rail fence blocks. The rail fence block is another fast quilt block. Rail fence blocks are constructed using 3 or 4 strips of fabric. Using four 2 1/2" x 8 1/2" strips yields an 8" finished block. Jelly roll strips (2 1/2" x width of fabric pieces) can be used to construct rail fence blocks. First the four strips can be sewn together along the long edges, and then the resulting strip set can be cross-cut into 8 1/2" lengths to create the rail fence blocks.
One-patch blocks. Using large shapes like hexagons, half-hexagons, and tumblers make it easy to create a fast quilt. Simply use a large template to cut these large shapes for fast quilt blocks.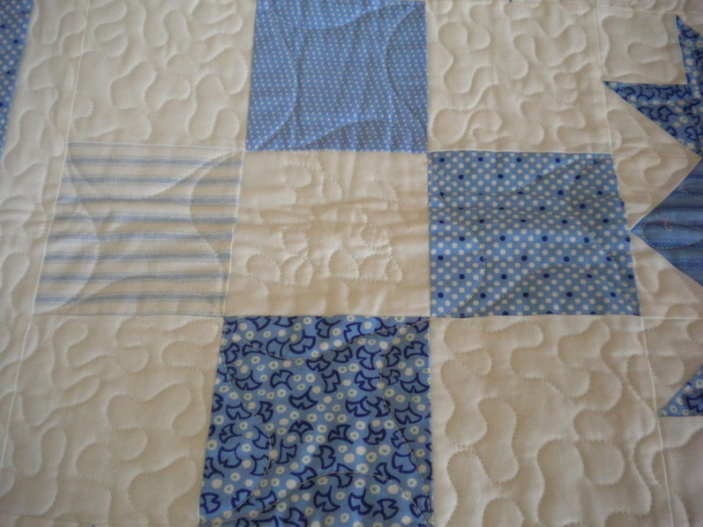 What type of fast quilt block is your favorite to create?