Have you ever heard of fantan rolls? Also referred to as fan tans, fan-tans, fantails, butter flake rolls, and a number of other nicknames, these delectable dinner rolls are made using a butter and milk–enriched dough that's assembled in strips before baking. The dough expands into a "fan" shape during baking, forming perfect pull-apart layers.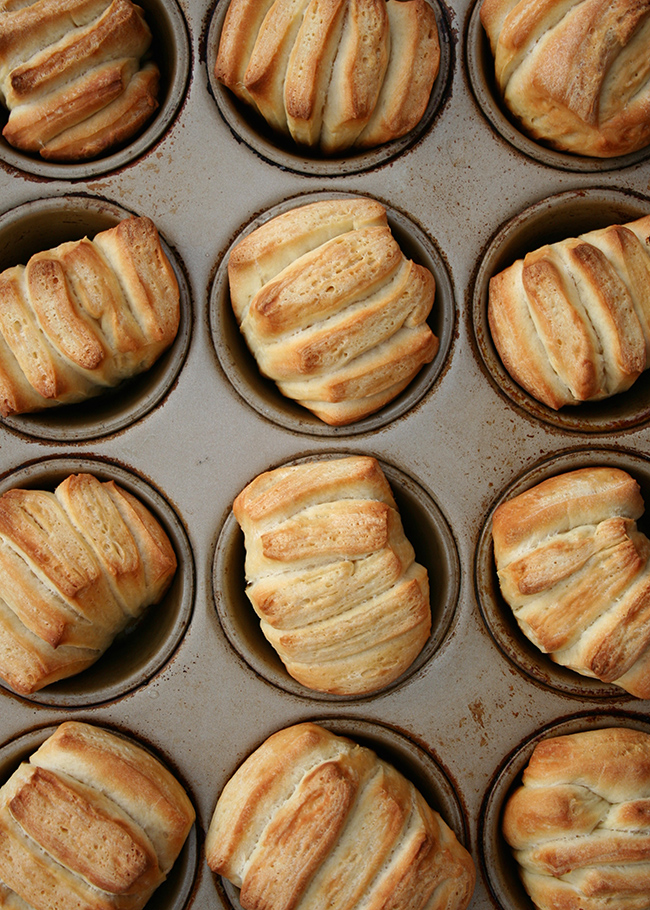 Photos via CakeSpy
Interestingly, not much seems to have been written about the origin of these visually appealing little dinner rolls, other than that they are said to hail from New England. This makes sense, particularly since they seem as if they could be a cousin to another New England carbohydrate classic, the Parker House roll. A quick newspaper archive search revealed that fantans (particularly cheese-filled varieties) enjoyed a period of vogue in the early 1960s as a party appetizer idea. 
Regardless of the origins of these unique rolls, one thing's for sure: they will make your next meal better, and they will delight your family and friends.
Fantan rolls recipe
Makes 12 rolls 
1 cup whole milk
¼ cup water
4 tablespoons unsalted butter, cut into pieces
2 teaspoons sugar 
1 package (0.25 ounces) active dry yeast 
4 cups all-purpose flour
1¼ teaspoons salt 
4 tablespoons unsalted butter, melted 
Step 1:
Combine the milk, water, butter and sugar in a medium saucepan. Heat on low until the butter has melted. Remove from heat, and let cool to lukewarm (about 105 F). Add the yeast and let it sit until it looks slightly foamy. 
Step 2:
Add the flour and salt, and mix with a wooden spoon until incorporated. Once incorporated, switch to kneading, either by hand (for 6-8 minutes) or with an electric mixer fitted with the dough hook (for 3-4 minutes), until you have a smooth, elastic, soft dough. Transfer to a large oiled bowl, cover with a slightly damp kitchen towel or plastic wrap, and let rise for 1 hour, or until the dough has doubled in size.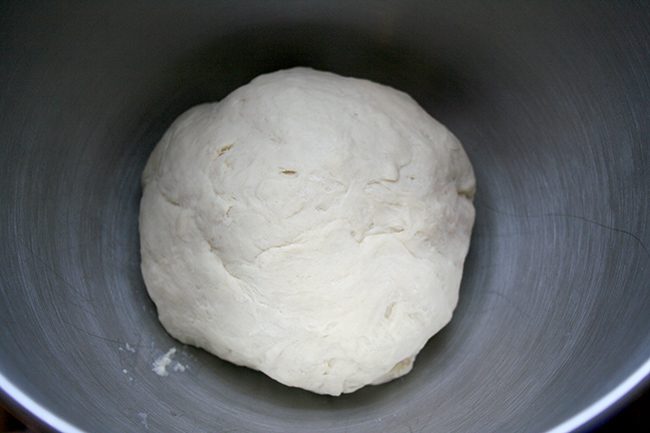 Step 3:
Generously grease each of the cups of a standard-sized 12-cup muffin tin. Gently deflate the dough and transfer to a work area (if your dough feels sticky, you can lightly flour the work surface. I didn't find that it was necessary). Use a rolling pin to roll the dough into a long, skinny rectangle, about 20″-25″ (yes, that's correct!) by 12″.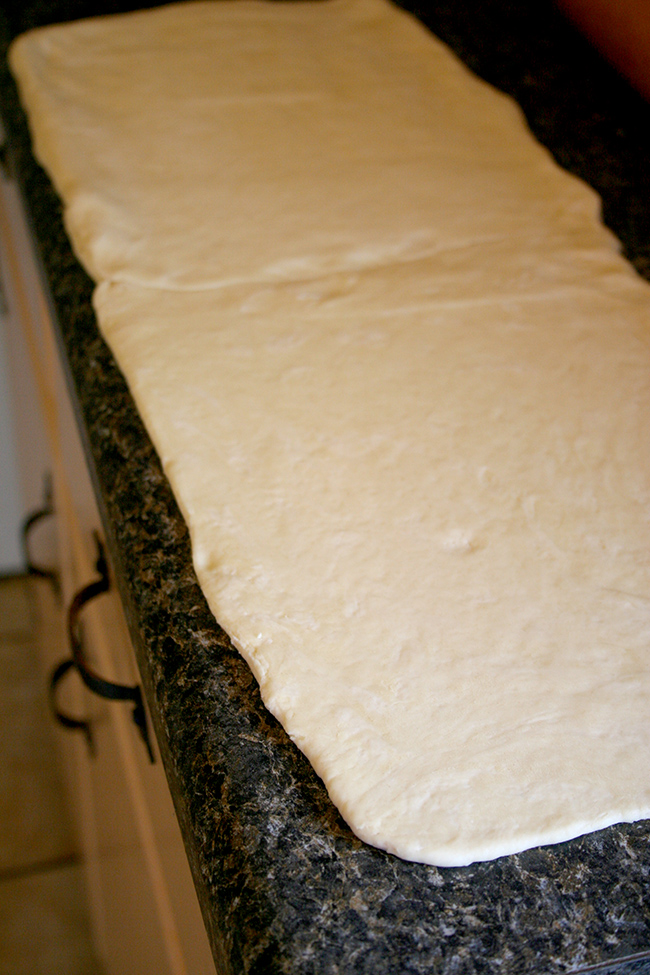 Step 4:
Cut the dough lengthwise into five equal long, skinny strips. Brush the tops of the strips with your melted butter (you may not use all of the butter).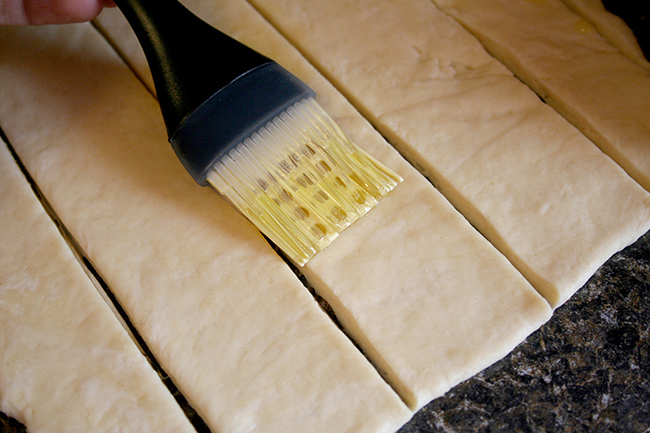 Step 5:
Form a stack of the long, skinny strips of dough. Now, cut it into 12 equal portions (I did this by first dividing the dough in half, then cutting each half into thirds, and then each portion in half. Just like that, you've got twelve equal portions.)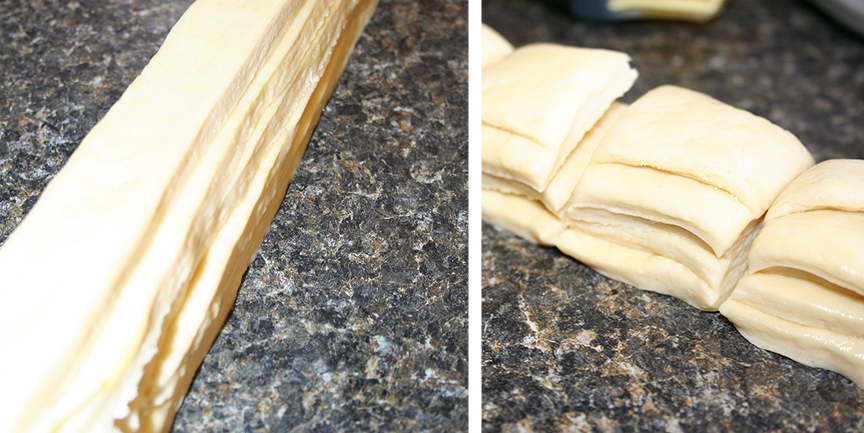 Step 6:
Place each portion in one of the greased cups of the muffin tin. They won't quite fill out the cups yet, but don't worry. Cover with plastic, and let the dough proof for 30 minutes to 1 hour. The rolls will fill out the cups and become quite puffy.
Near the end of the proofing time, preheat your oven to 400 F. If you still have any of that melted butter left, you can brush the tops of the dough with it before putting the tin in the oven.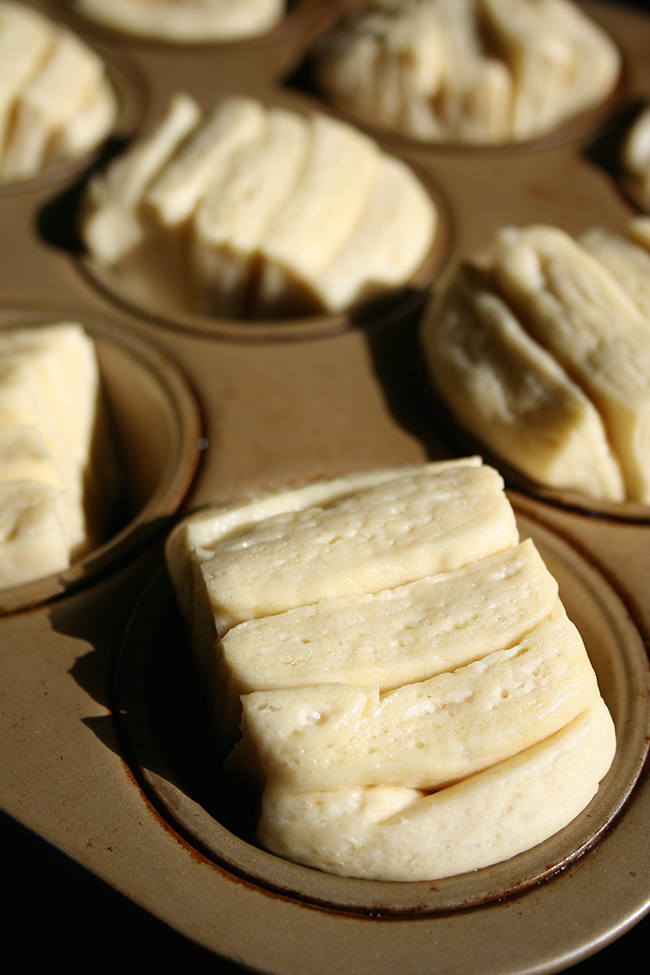 Step 7:
Bake for 12-15 minutes, or until the rolls are browned to your liking. Remove from the oven and let cool. Enjoy!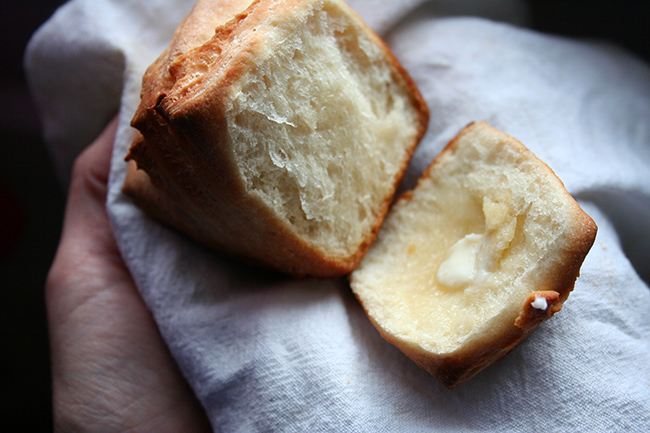 Recipe notes
Dough scraps
In Step 3, if your rectangle doesn't have perfect edges, it's not a big deal. However, you can trim the edges for a more pleasing finished visual. I reserved the scraps and baked them in individual ramekins. The dough looked funny…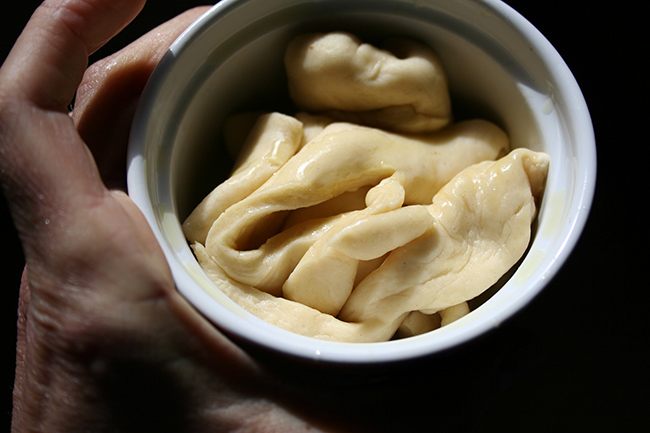 But it baked up deliciously, as you can see below. So don't discard those scraps!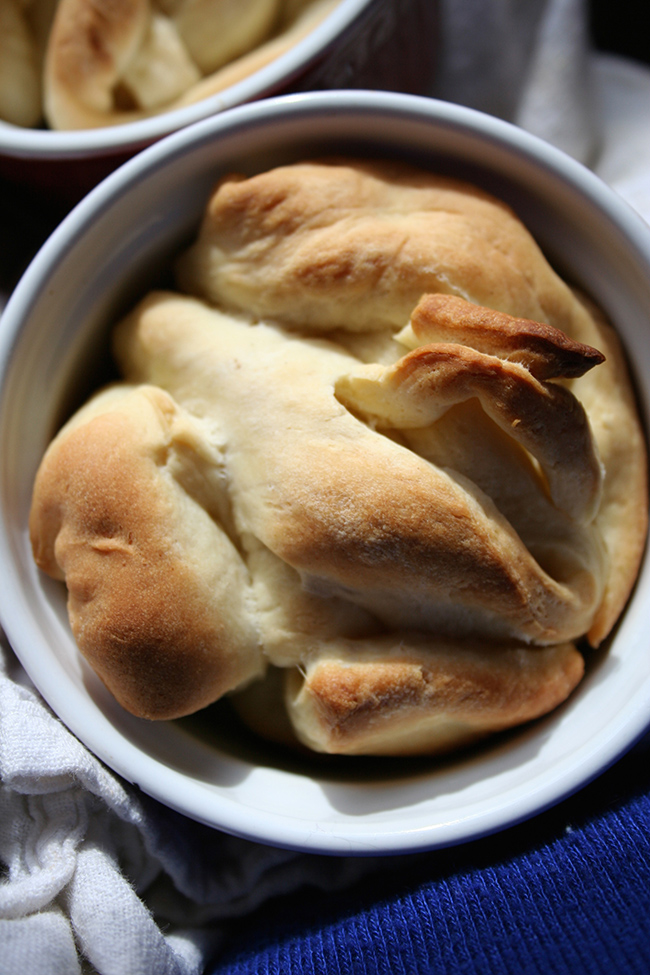 Milk substitutes 
The whole milk in this recipe can be substituted with whatever milk variety you'd prefer, including non-dairy milks. However, I found that whole milk offered the best finished flavor. Buttermilk is also an acceptable substitute, which will give the rolls a slightly tangy flavor.
Butter substitutes 
You can substitute olive oil or coconut oil for the butter called for in this recipe, both for the dough and for brushing the rolls. 
Continue your bread-ucation!
Check out the Craftsy class Bake Your Best Sweet Yeast Breads, Challah, and More. You'll learn how to make and shape all sorts of unique enriched breads, yielding delicious and visually enticing finished results.