In cardmaking, for the most part we score card stock down the center, fold it in half and decorate. But with just a few common tools, cuts and folds, you can create a card with a center panel that flips around to reveal an additional message. These fancy fold cards look intimidating, but they are actually not difficult to make. Read on to see how it's done, then try this fun technique the next time you're making greeting cards!

How to make fancy fold cards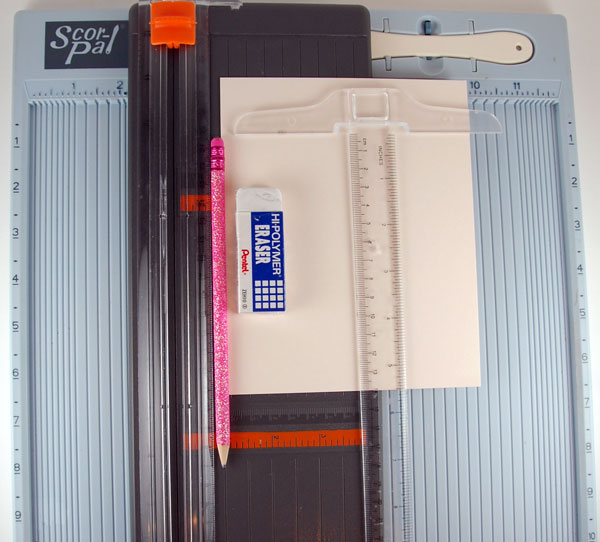 Supplies you'll need:
Card stock cut to 6 3/4″ x 5 1/2″
Ruler or T-square
Paper trimmer
Paper scoring tool
Pencil
White eraser
Patterned paper, stamps and embellishments of your choice
Note: For the purpose of this tutorial, I've used a light colored card stock so you can better see my marks and lines. I added a small L and R in each of the upper corners to help distinguish between left and right, top/bottom, front/back. You may not need to do this yourself, but I thought it might help with the tutorial as one border is just a tad bit wider than the other. I also recommend a sharp blade in your paper trimmer or craft knife.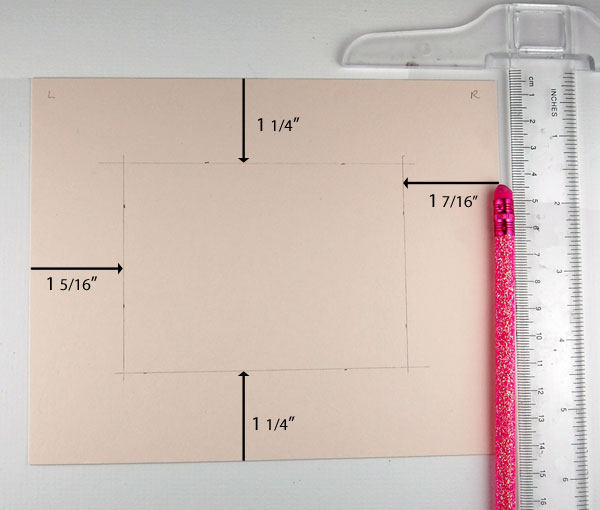 Step 1:
Using a pencil and ruler or T-square, lightly mark a 1 1/4″ border along both the top and bottom sides. Mark a 1 5/16″ border on the left side and a 1 7/16″ border on the right. I prefer to use a T-square rather than a ruler, as I feel I have less chance for error in squaring my lines. It's a handy tool to have, available for only a few dollars.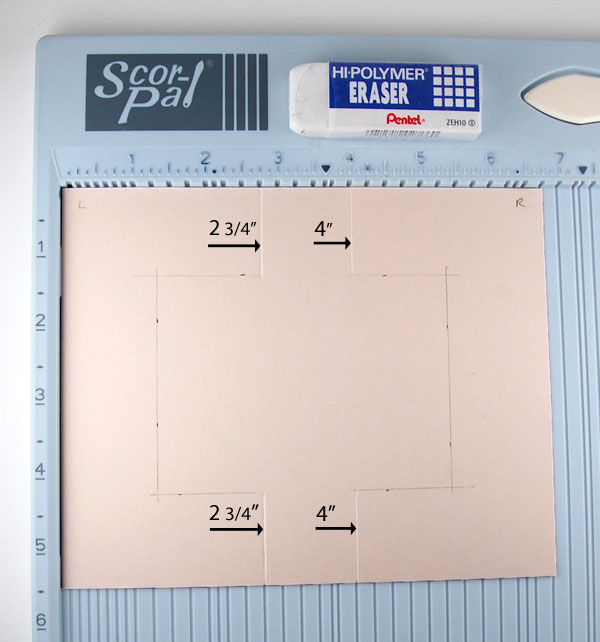 Step 2:
Score from paper edges to pencil lines at the 2 3/4″ and 4″ marks on top and bottom edges of card stock. Erase the pencil lines between the score lines. Using a white eraser will eliminate any residue or discoloration of your card stock. Hi Polymer erasers can be found with school supplies in many local department stores.  I consider them another "must-have" tool for paper crafts.
Step 3:
Using a paper trimmer, cut along all remaining pencil lines. Do not cut area between score lines.
I have found that the paper trimmer I've used (above) works best when accurate cutting is required. With the four guides on the orange blade cartridge, it's easy to know exactly where the blade will cut, where to start and where to stop.  If you don't have a paper trimmer that allows precise cutting, you could use a metal ruler and a craft blade instead. If you use a ruler and blade, don't forget to protect your work surface before you begin cutting!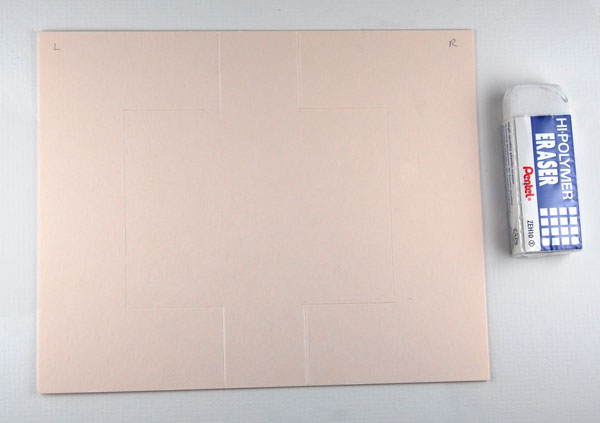 Step 4:
Erase all remaining pencil lines. I left the small left (L) and right (R)  indicators in the upper corners for your reference.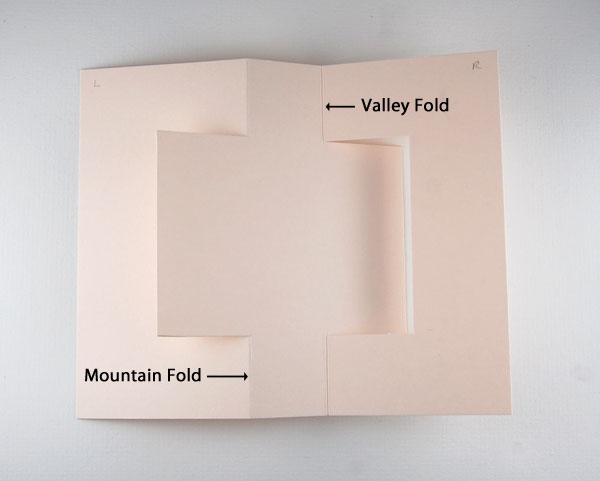 Step 5:
Create a mountain fold at the 2 3/4″ score line by folding the left outside border down. Create a valley fold at the 4″ score line by folding the right outside border up.
When the card is folded closed, the left and right edges of the rectangular center panel should align with the left and right outside edges of the card.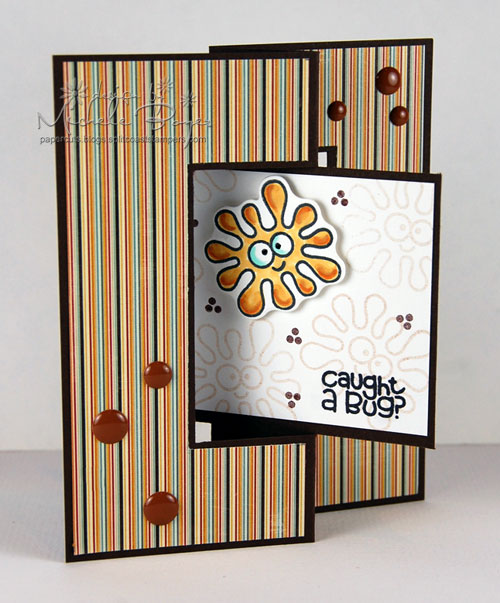 Step 6:
Decorate as desired. (I used Healthy Vibes stamp set by Paper Smooches.)