Cupcakes can be cute of course, but did you know they can be super glamorous, too? Often seen as the perfect sweet for kids' parties, cupcakes are often forgotten as classy, dazzling desserts. Well, if you ask us, that needs to stop! If turning the humble cupcake into a thing of sheer beauty intrigues you, check out our surprisingly easy tutorial below!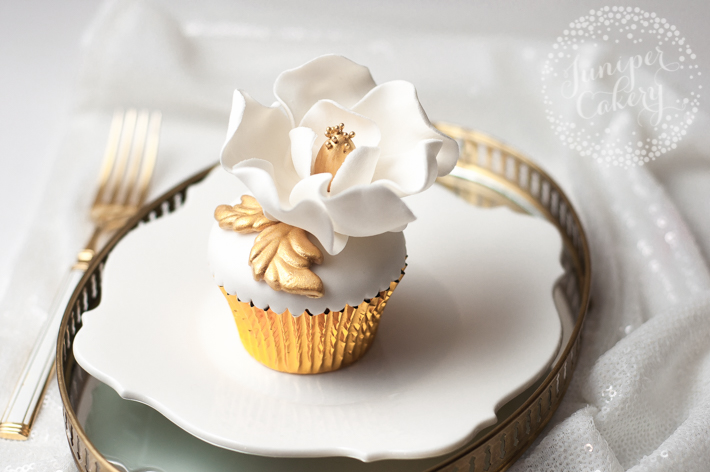 Find out how to make fancy cupcakes fit for a queen with this step-by-step tutorial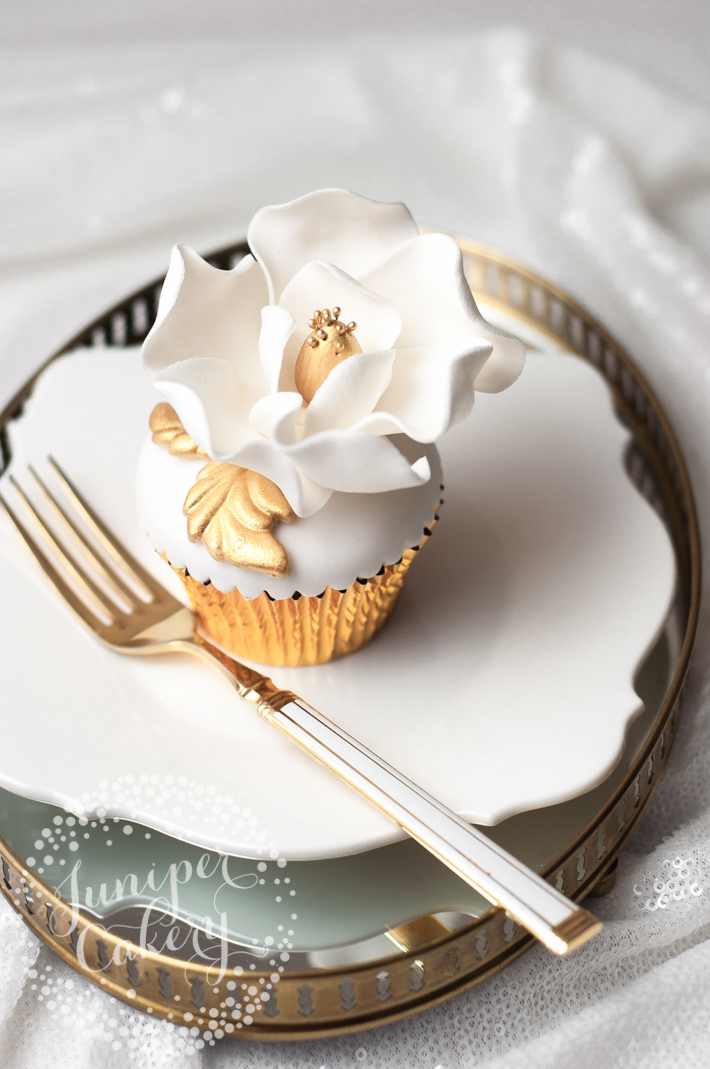 Materials needed:
Slightly domed cupcake iced with white fondant
White fondant mixed with Tylo powder (approximately ½ teaspoon per 250 g of fondant)
Caramel-tinted fondant with Tylo powder
Edible glue
Edible gold paint or luster dust
Gold floral stamens (pearl-shaped and small)
Fancy rococo-style mold
Small, sharp knife
Circle pastry cutters
Blade tool
Magnolia petal cutters
Magnolia or generic petal veiner
Flower foam pad
Large ball tool
Flower former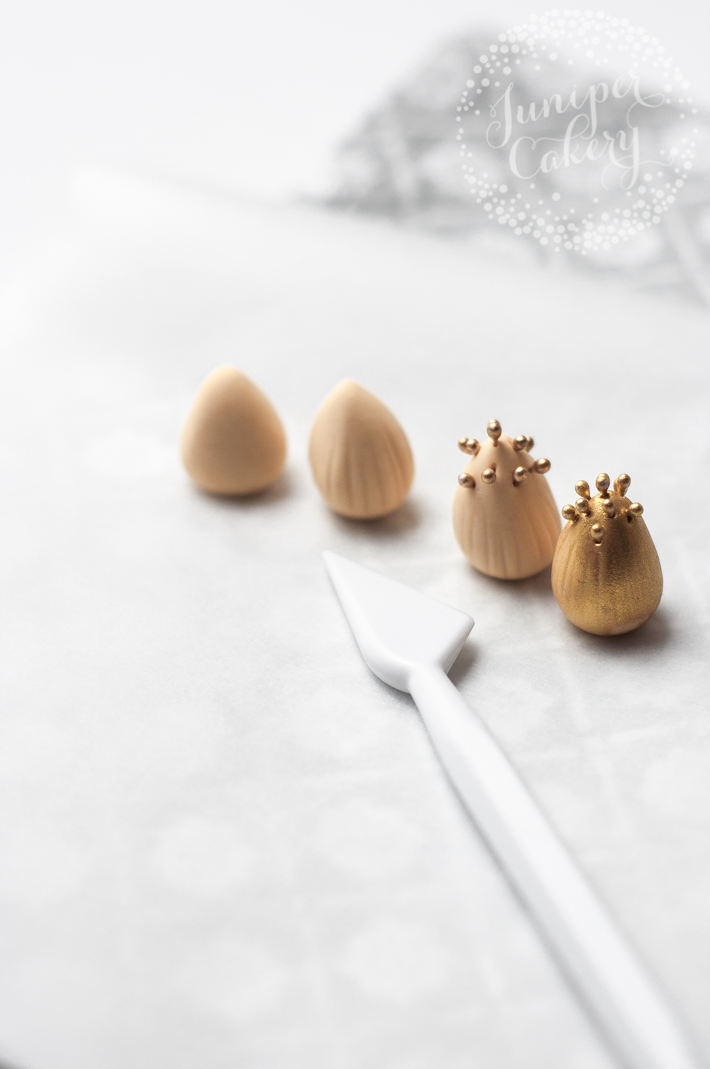 Step 1: Make the center of the flower
First, make the center of your sugar magnolia flower. Take some caramel-tinted fondant and roll into a tapered ball-like shape.
Add lines from the base of your magnolia's center by indenting the fondant with a blade tool.
Take gold floral stamens and snip them into shorter pieces. We used 10 for each center. Add a tiny amount of edible glue to the ends and insert into the top of your center. We began with one right at the top and worked around it with the other stamens.
Paint the center with edible gold luster dust and set aside to dry!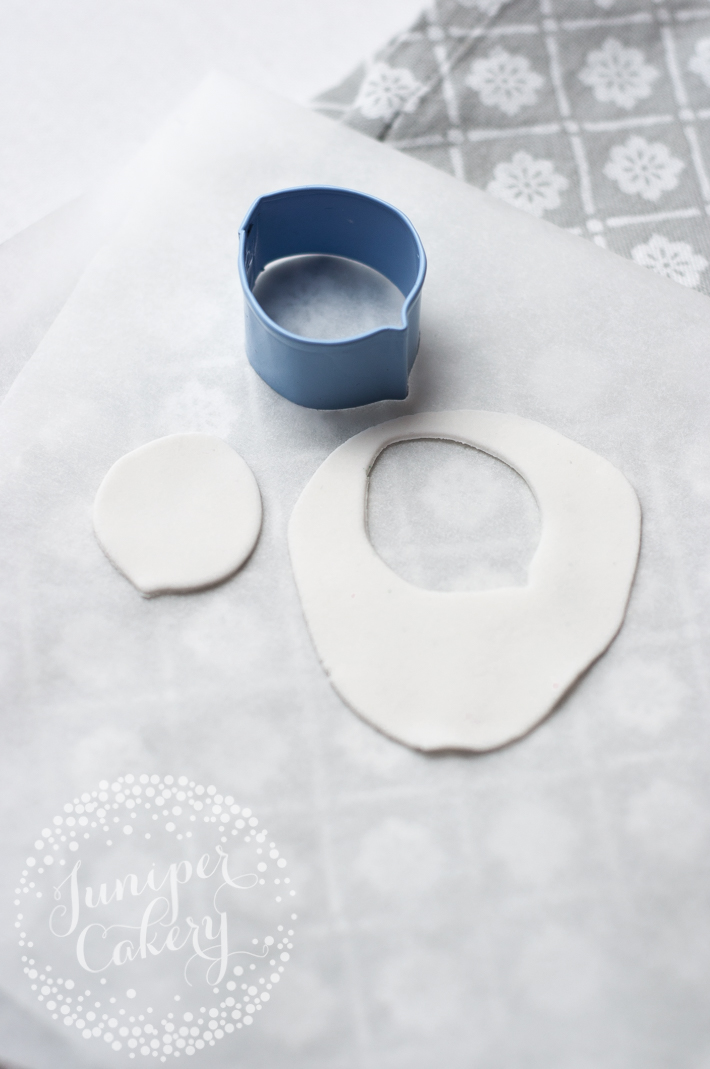 Step 2: Make the magnolia petals
For the magnolia petals, begin with the inner three petals — the smallest set. Thinly roll out some white fondant and use a small rounded petal cutter or magnolia cutter to punch out three petals.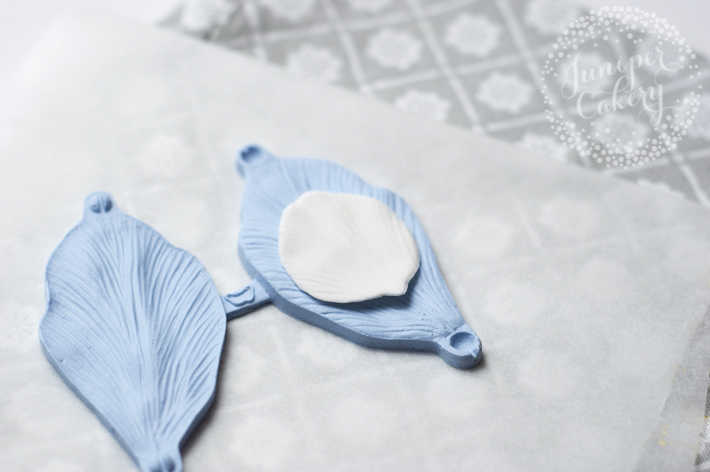 Now vein each of your petals. We like to have a light impression on our magnolias, so we lightly press using a linear/tulip veiner.
Using your large ball tool, thin out and gently ruffle the outer edges of your petals. Set them aside on a flower former to set. Arrange the petals so that they curl inward.
Repeat for the larger petals.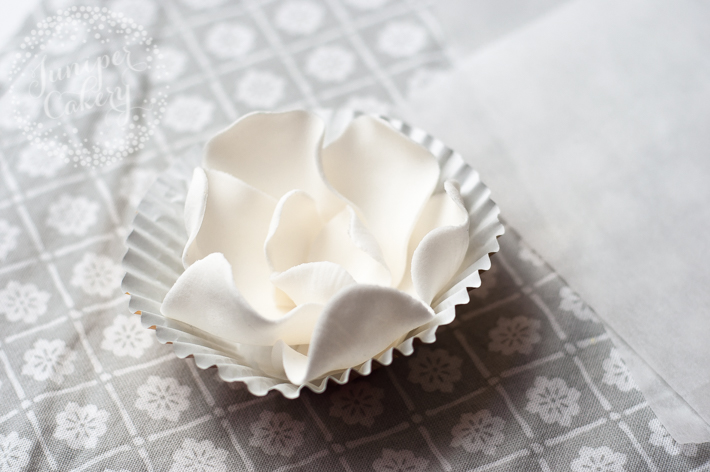 Step 3: Assemble the flowers
We find it easier to work with sugar petals when they're still soft but sturdy enough to hold their own weight. At this stage, arrange the outer petals, attaching each in place with edible glue. Then place the smaller petals in the center using a little edible glue to stick them down.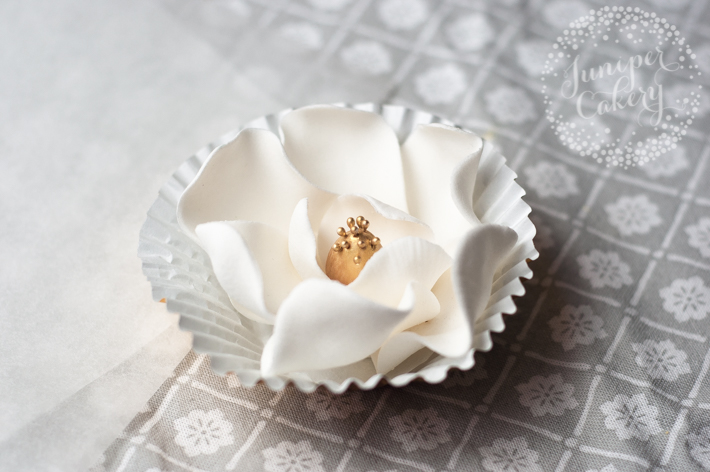 With some more edible glue attach the golden center in between your arrange magnolia petals.
Step 4: Decorating the cupcake
Use your rococo-style silicone mold and caramel-tinted fondant creates gorgeous embellishments for your cupcake. Rococo is a nature-inspired, luxurious style, so we opted for some stylized leaves to peek out from under our magnolia flower. Add gold edible paint or luster dust to give the mold an irresistible metallic appeal.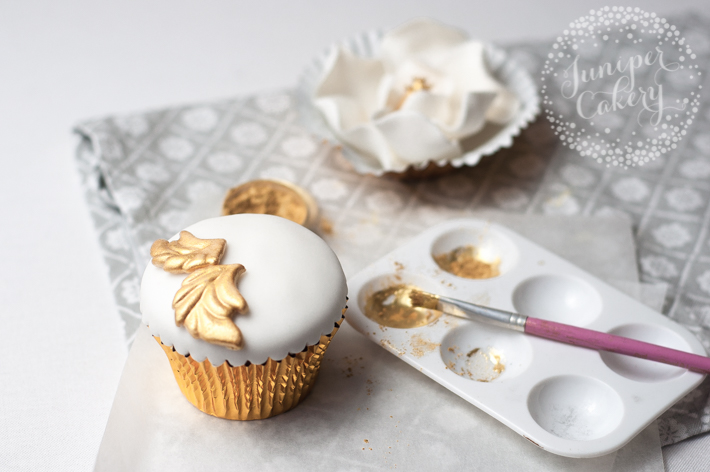 Step 5: Bringing it all together
Attach the flower to the cupcake to finish it off!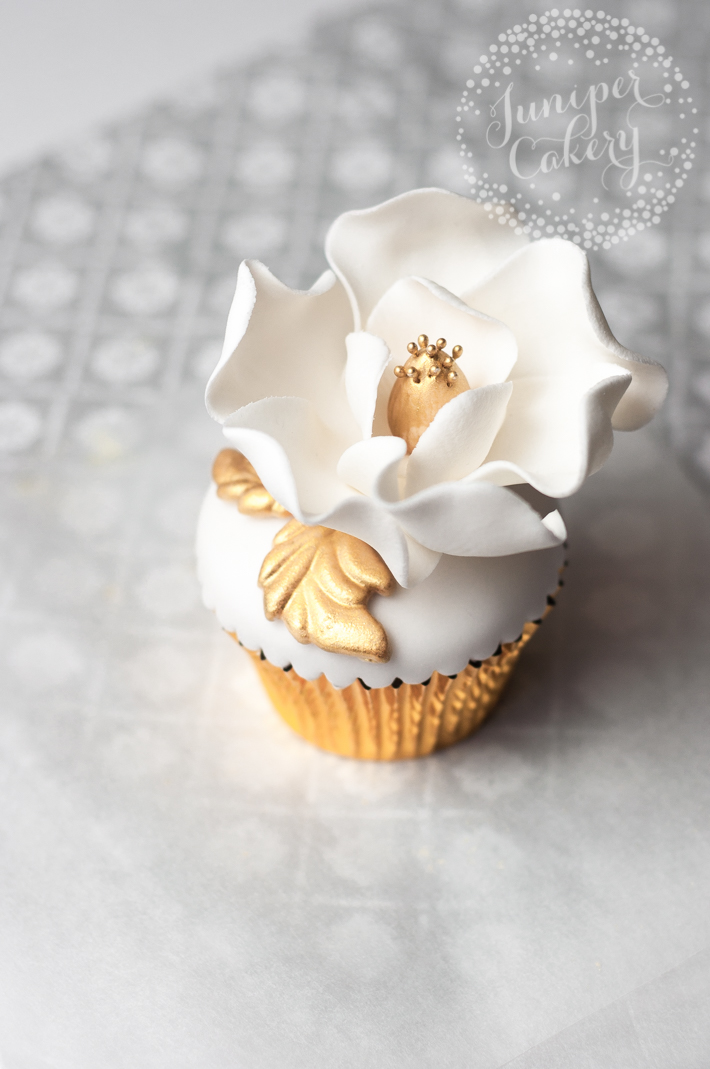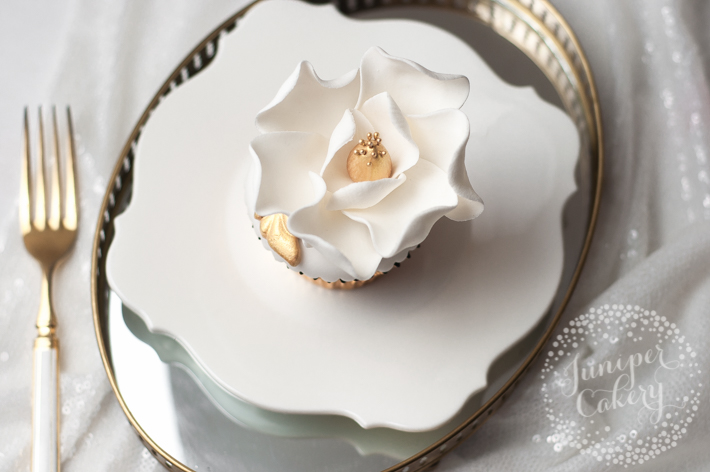 Now you can just sit and admire your hard work. If you happen to send family and friends a gazillion cell phone snaps of your fancy cupcakes, we don't blame you!
Learn to make sugar magnolias and more!
Beautiful dogwood and magnolia blossoms take center stage as Maggie Austin shares her signature sugar flower techniques in this online, on-demand video class. Enroll Now »