Quilt block libraries provide an extensive list of classic quilt blocks, including the famous ones and more specialized blocks that have been created over time. For instance, this library at Quilter's Cache lists hundreds of free quilt block patterns, from beginner-friendly to more advanced designs.
Picking out the most well-known or famous quilt blocks from that list is quite a challenge. But then again, some blocks like the classic Log Cabin and Dresden Plate have only grown more popular over time!
Below, we've rounded up a small selection of famous quilt blocks to add to your own quilting library. You'll find beginner blocks and units that can be pieced in just a few steps, as well as more challenging blocks which will help you grow your skillset.
The Diamond in the Square is a common quilt block, and you can learn how to piece it with this easy tutorial from AnneMarie at Gen X Quilters. This block is great for beginners, and it is perfect for using up scraps of fabric to make an entire quilt.
Allison of Cluck Cluck Sew shares how to make Snowball Blocks, a classic quilt block pattern that's perfect for beginners. Now only does this block sew up easily, but it only requires four seams. It's also a variation of the diamond in the square block.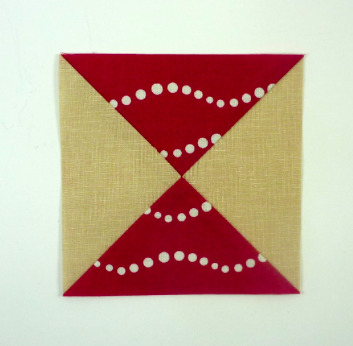 AnneMarie of Gen X Quilters teaches the famous quilt block called the hourglass block. A great block pattern for using up scraps and practicing perfect points, this traditional quilt block can be twisted and turned to highlight contrasting fabrics.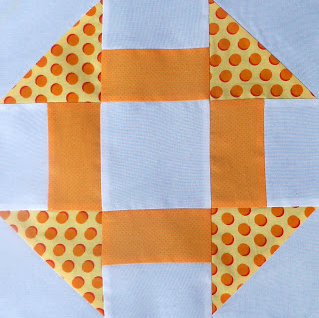 The Churn Dash quilt block, blogged at Sewn by Leila, is made from rectangles and half-square triangles. This beginner friendly quilt block is popular in its traditional form or in a more improvisational or wonky style. You can also try the block with just a background fabric and one solid fabric for a striking look.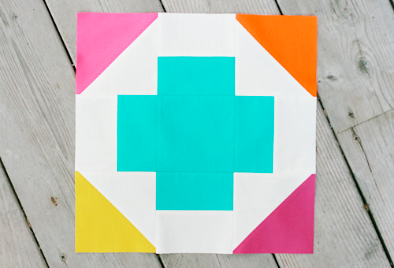 Faith of Fresh Lemons Quilts shares how to make The Greek Cross block, a design which looks vibrant in her choice of solid colors. The block is pieced from rectangles and half-square triangles, and is actually constructed very similarly to the church dash block! It looks just great on its own or paired with the other famous quilt blocks in a sampler quilt.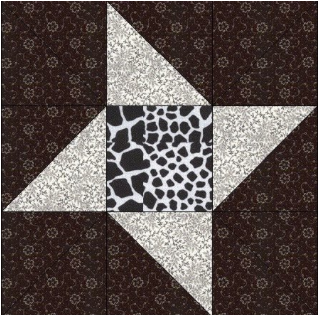 The Shooting Star quilt block is a well-known block pieced from half-square triangles and squares. This block looks really great in contrasting colors like black and white.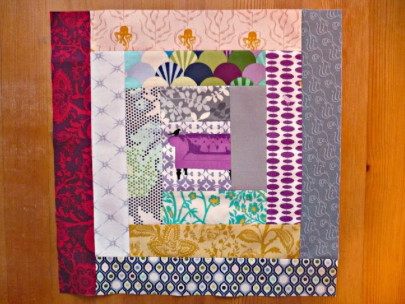 Perhaps no quilt block is more famous than the classic Log Cabin quilt block. Because the fabric placement and color choices have so much to do with the outcome of this block, the variations for a log cabin quilt are endless. Learn the basics from this guest post by Kaye at Chasing Cottons.
The Snail Trail quilt block is a fun variation of the diamond in the square block. As you can see, color placement is very important in this block and gives it the swirling motion seen in this tutorial by Jess at The Elven Garden.
A block in the Summer Sampler Series is the Star of Virginia, with a tutorial written by Kate of Swim Bike Quilt. This famous quilt block is foundational for quilters, and can lend itself to creative variations like color placement. Improvisational quilters have made wonky stars, with all the points at different angles.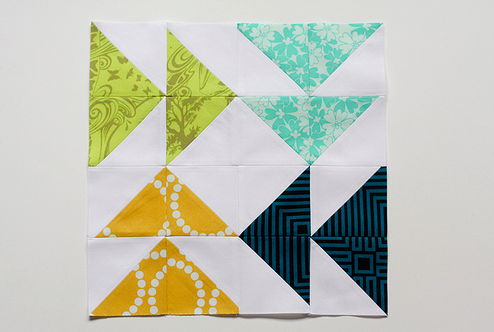 Flying Geese quilt blocks come in many variations depending on the direction of the triangles. This version from Jeni at In Color Order shows how you can use flying geese triangle units to make a quilt block that finishes at 12". Combine this block with the others in her Half-Square Triangle BOM for a great sampler quilt.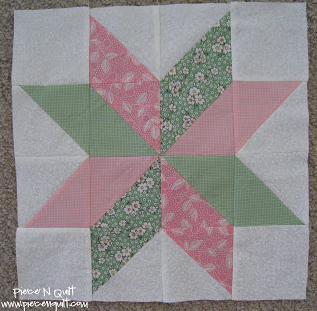 The Star Flower quilt block, blogged by Natalia at Piece N Quilt, is made from half-square triangles and squares. With many variations for the color placement, this famous quilt block can help you practice lining up points.
If you haven't done much with appliqué, the Dresden Plate block might be a more challenging project. This tutorial by Elizabeth for Sew, Mama, Sew takes the guesswork out of piecing this famous quilt block.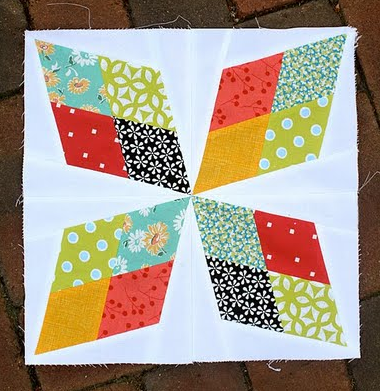 Lee of Freshly Pieced shares a tutorial on how to make the famous Arkansas Traveler quilt block. She sews together four diamond units and then uses paper piecing to sew the diamond unit to a background square. The finished block is made of four paper-pieced units.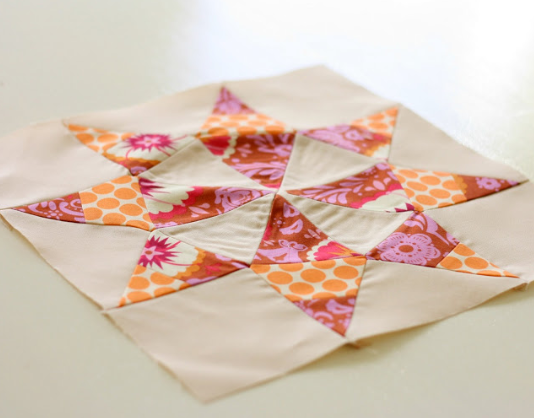 The Texas Star quilt block blogged at Blue Elephant Stitches is a traditional block pattern that will make you an expert at piecing triangles and sewing set-in seams. After a bit of practice, sewing through new techniques like the ones taught in this block will make you feel more comfortable with piecing triangles.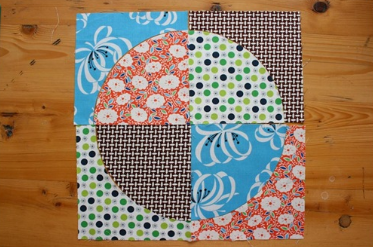 Christina of The Sometimes Crafter shares how to piece curves in her Drunkard's Path block tutorial. This famous quilt block is considered difficult because sewing curves accurately can be a challenge. Thankfully, Christina shares several options for sewing curves on her blog, including appliqué and pieced methods. Bluprint shares curved piecing tips as well.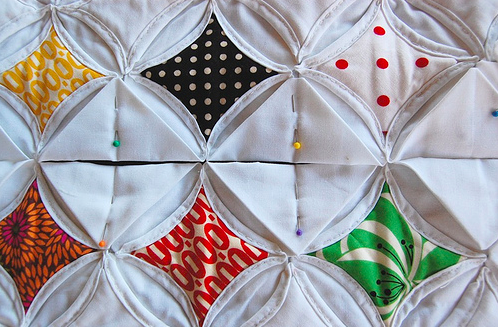 The Cathedral Windows quilt block is a famous quilt block that is so different in construction from most pieced blocks, because of the way fabric is folded and sewn into formation. As a bonus, this quilt block is so thick when folded, that it doesn't require traditional batting and backing like most other quilts. The Hyena in Petticoats blog shares a step-by-step tutorial for making cathedral windows blocks.
Learn more about quilt blocks here.
What famous quilt block pattern is next on your list to make? Do you have a favorite famous quilt block that you go to time and time again?