When people ask me my favorite type of photography, there is usually one answer, even though I have studied many types of photography. The answer? Family photography.
Why do I love photographing families so much? In a short answer, it's the love. I love photographing love most of all. And where can you find beautiful outpourings of love, so much as within a family?
All photos via Tamara Bowman
Family photography is also flexible, creative and not one-size-fits-all. I walk into every family photography session with a clean slate, and I never know what I'm going to get. I don't know if the baby will cry, the toddler will give bunny ears or the parents will scowl. I've seen it all!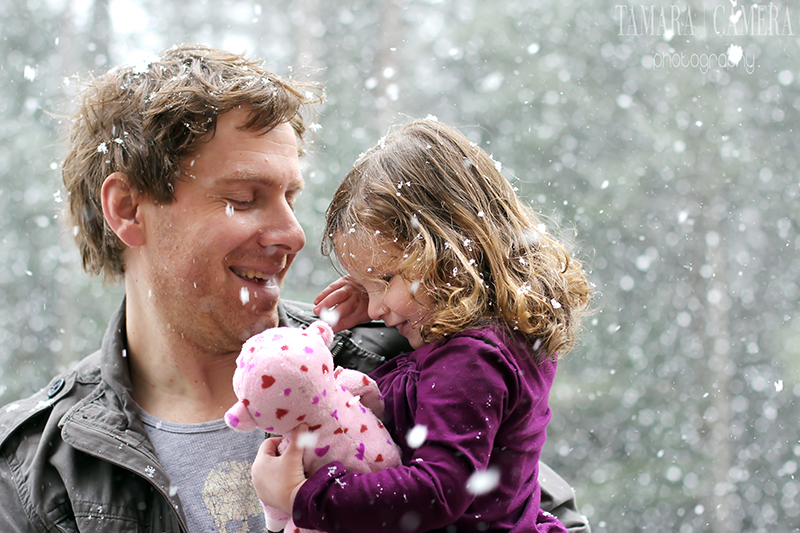 That said, even with the unpredictability of family photography — with its large groups and young children — I thrive on NOT knowing what I'm going to get. Authenticity and pure, raw emotion; working with natural light and natural posing; photographing people on minimal but beautiful backgrounds is thrilling.
Despite the beautiful unpredictability of family photography, there are elements that you CAN control. There are ways to prepare. There are items, equipment, ideas and inspiration I bring to every session.
Here are 10 top family photography ideas and tips that will help you feel prepared to capture out the uniqueness of the family you are photographing.
1. Communicate before, during and after the shoot.
It seems like a no-brainer, but everyone sometimes forgets the importance of small interactions. Client emails are some of the best tidbits I have to go on. We talk time, location, importance. I tell them about my photography style. We talk about what they should wear, and if they have any poses, outfits, facial expressions or moments they want me to capture. We talk about what draws them together as a family and how we can best incorporate those unique, genuine and amazing elements into photos. This information can help you enter a photo shoot with so much confidence!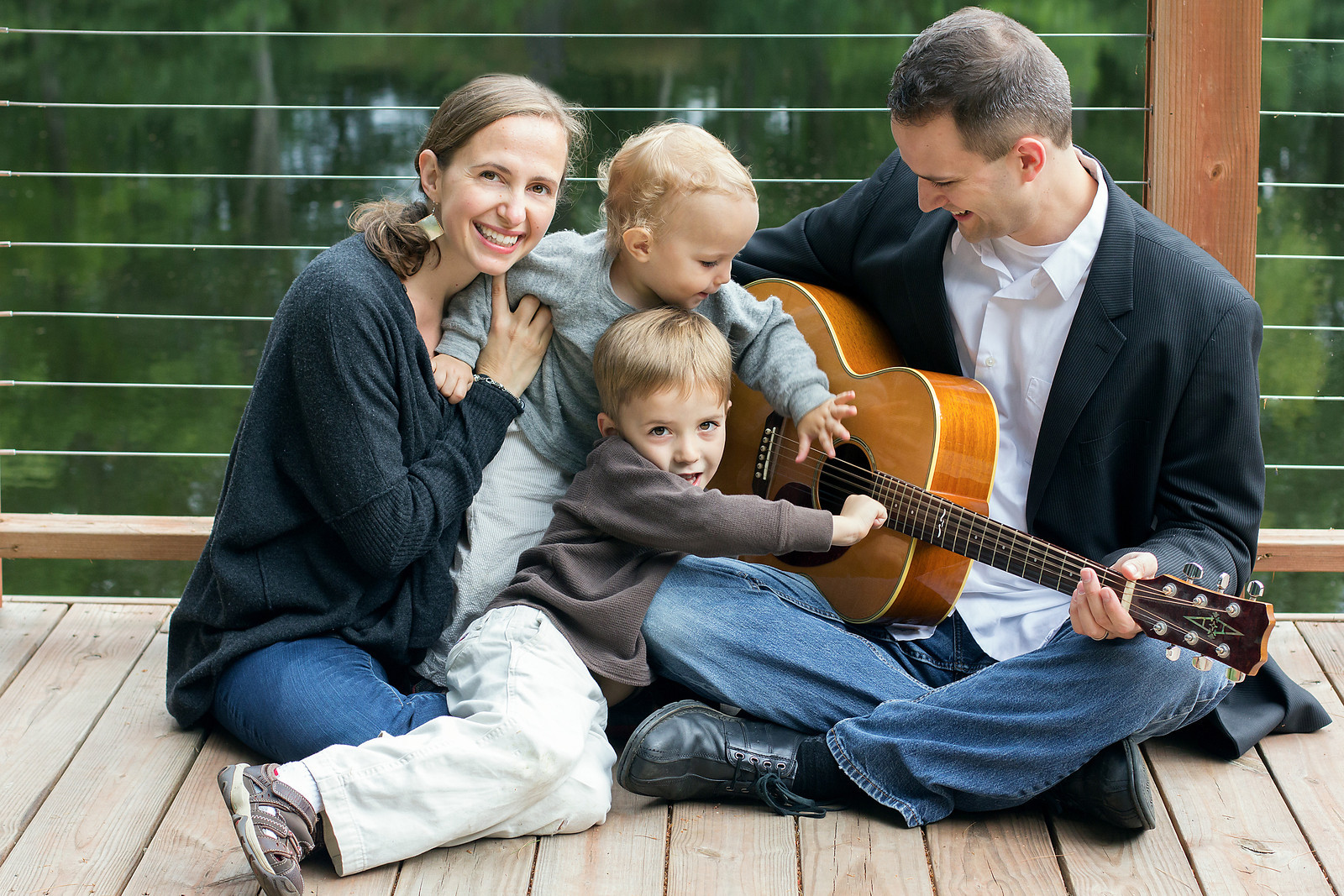 2. Location is everything.
I have a list of locations that I love to use. Get input from the family about their favorite spots, and scout them out ahead of time. If I'm meeting in a park, I like to make sure it's an area with open shade and beautiful trees or other backgrounds. There are also public places that may request permission or some sort of permit to photograph there, so do your research ahead of time.
Sometimes I even offer up my own house/property as an "outdoor studio." The client's own home is another great option — in this case, it's important to ask about lighting and location so you know what equipment to bring.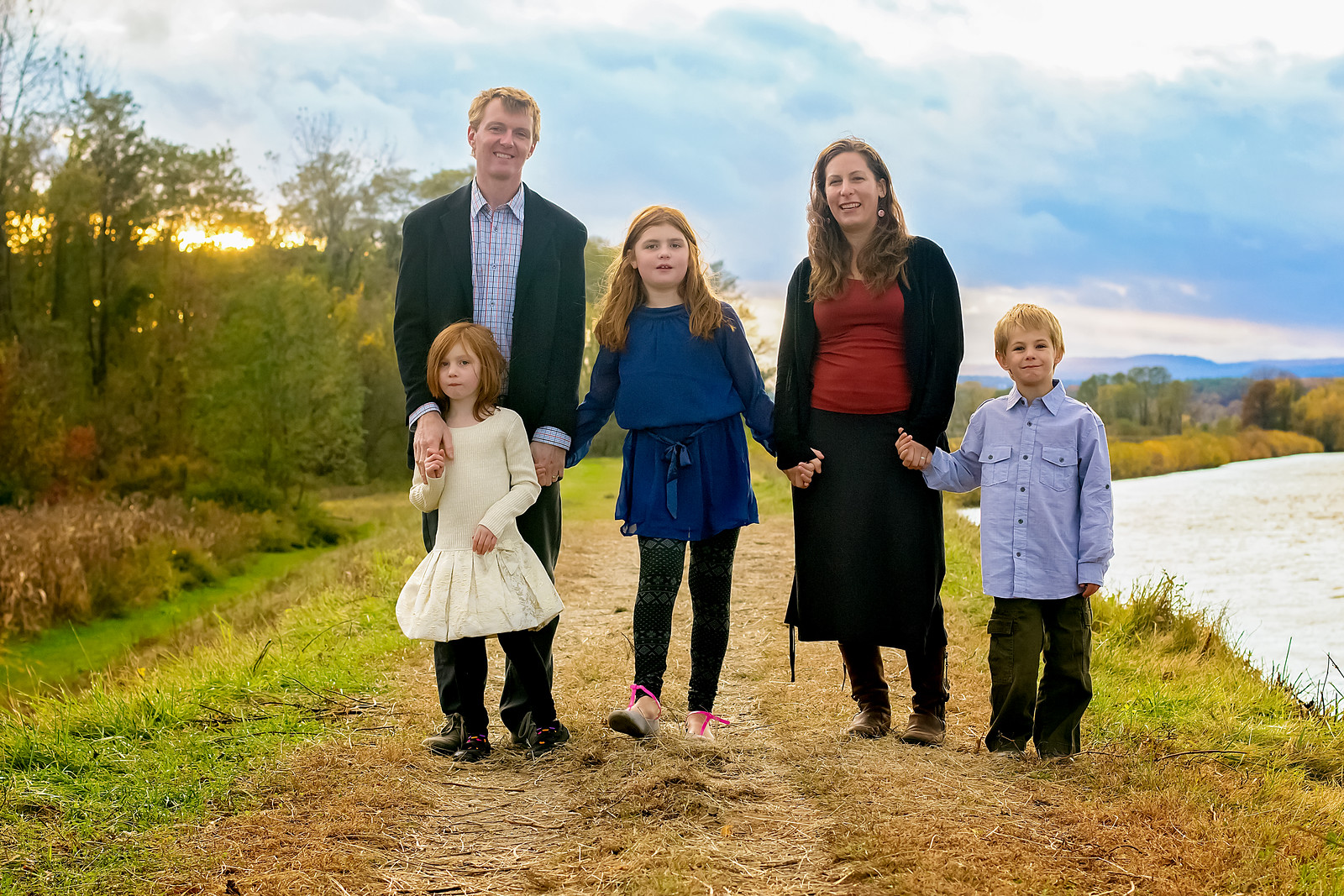 3. Plan out your accessories and props.
I'm definitely a fly-by-the-seat-of-my-pants photographer at times, but there are just accessories and props that always come in handy for family photos that you may want to keep on hand. Props and accessories are nice to keep on hand for safety and comfort — like chairs for elderly family members and picnic blankets for wet grass. They're also nice to keep on hand for creativity, too: Even the most savvy, photogenic people need direction from the photographer, and props can put subjects at ease. If the shoot is not at the family's home, I might ask clients to bring loved items or let me know if I can bring anything to make them feel like they're right at home.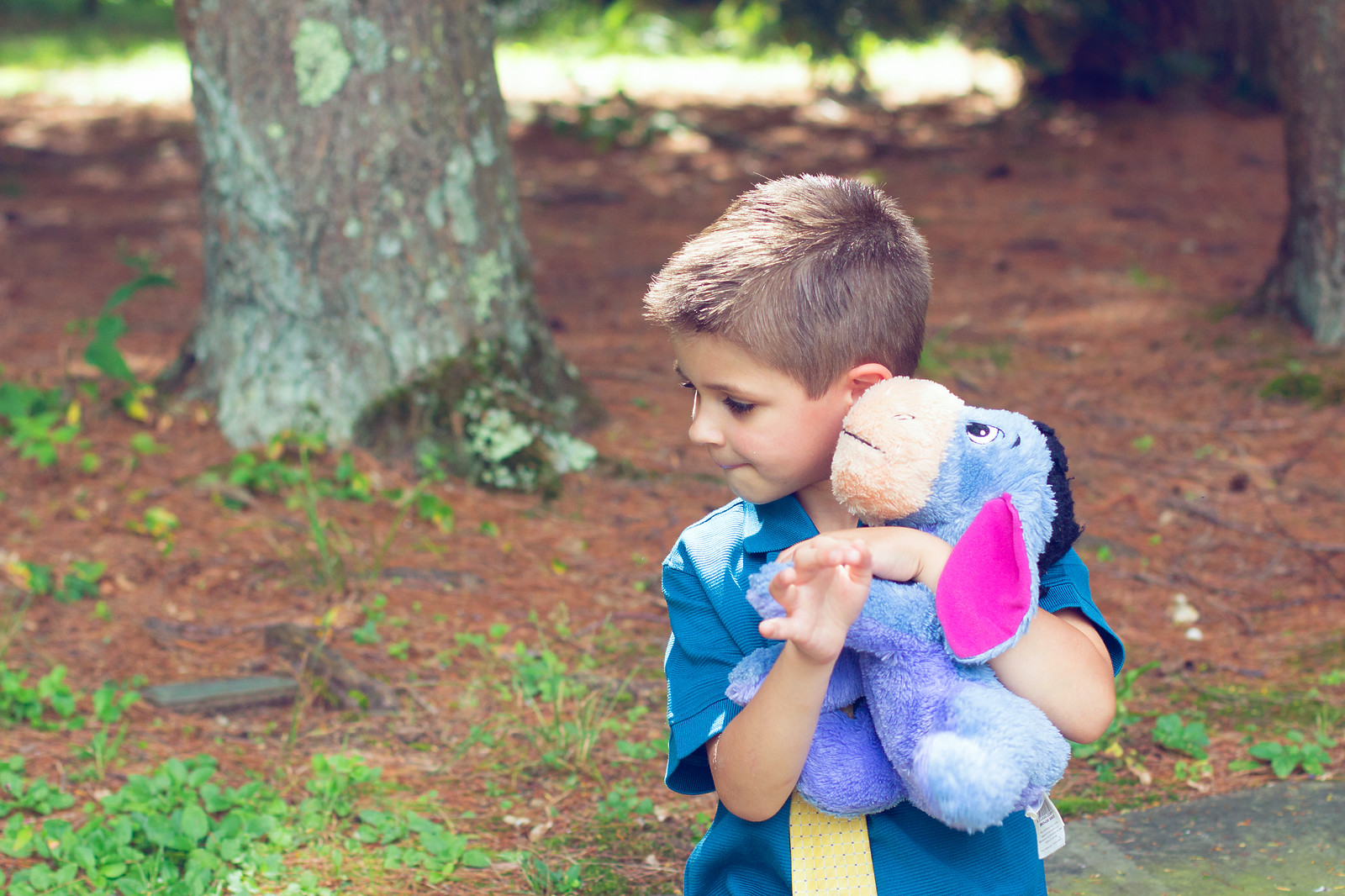 4. Prepare yourself for the challenges of big groups!
At some point I had to say "yes." It was a request to photograph 16 family members — not an easy feat! The biggest challenge is to make sure that all faces come out sharp. While I love a 70 – 200mm lens, I use a wider (but not too wide) lens for big groups — anything in the 24 – 70mm zone.
With a large group, use a narrow aperture. As a rule, I count how many people are in the group and try to use an aperture at that number. For example, 16 people = 16 f-stop. Of course, you will have to compensate ISO and shutter speed with narrow apertures. You will also need to snap quite a few photos, because there's always someone with their eyes closed or looking away. Ask everyone to get close to one another!
Can't get a photo with everyone's eyes open? Try this editing trick!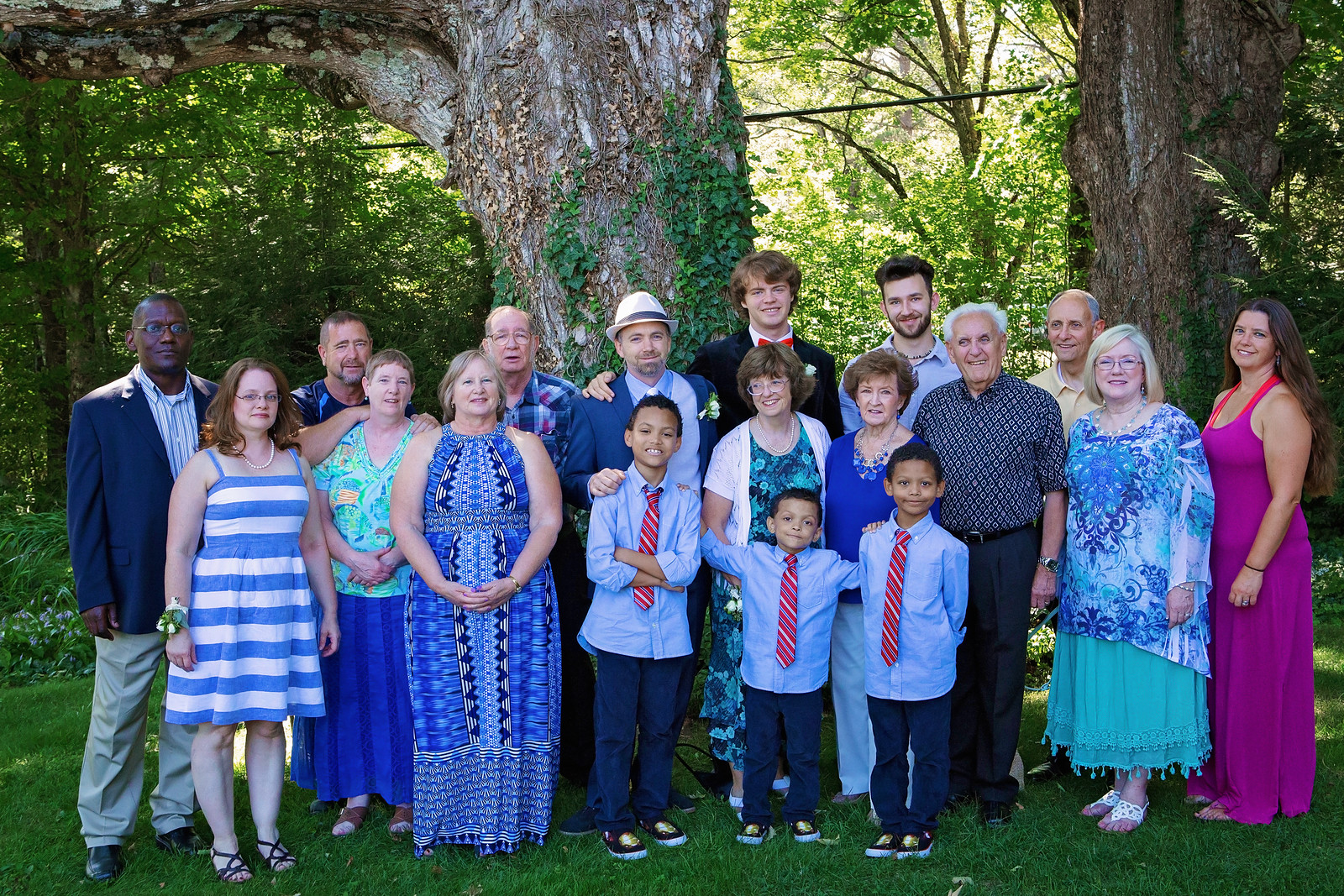 5. Pack the right gear and know how to use it.
Pack a tripod. You never know if you'll be in a low- or high-light situation. You never know if you'll be nervous and have shaking hands. You might not even know if you're in a for a photo shoot with 16 people! Pack a DSLR and maybe even a backup and shoot in manual mode. I pack a variety of lenses for family photography, but I mostly use a 24 – 70mm, 35mm or 50mm lens.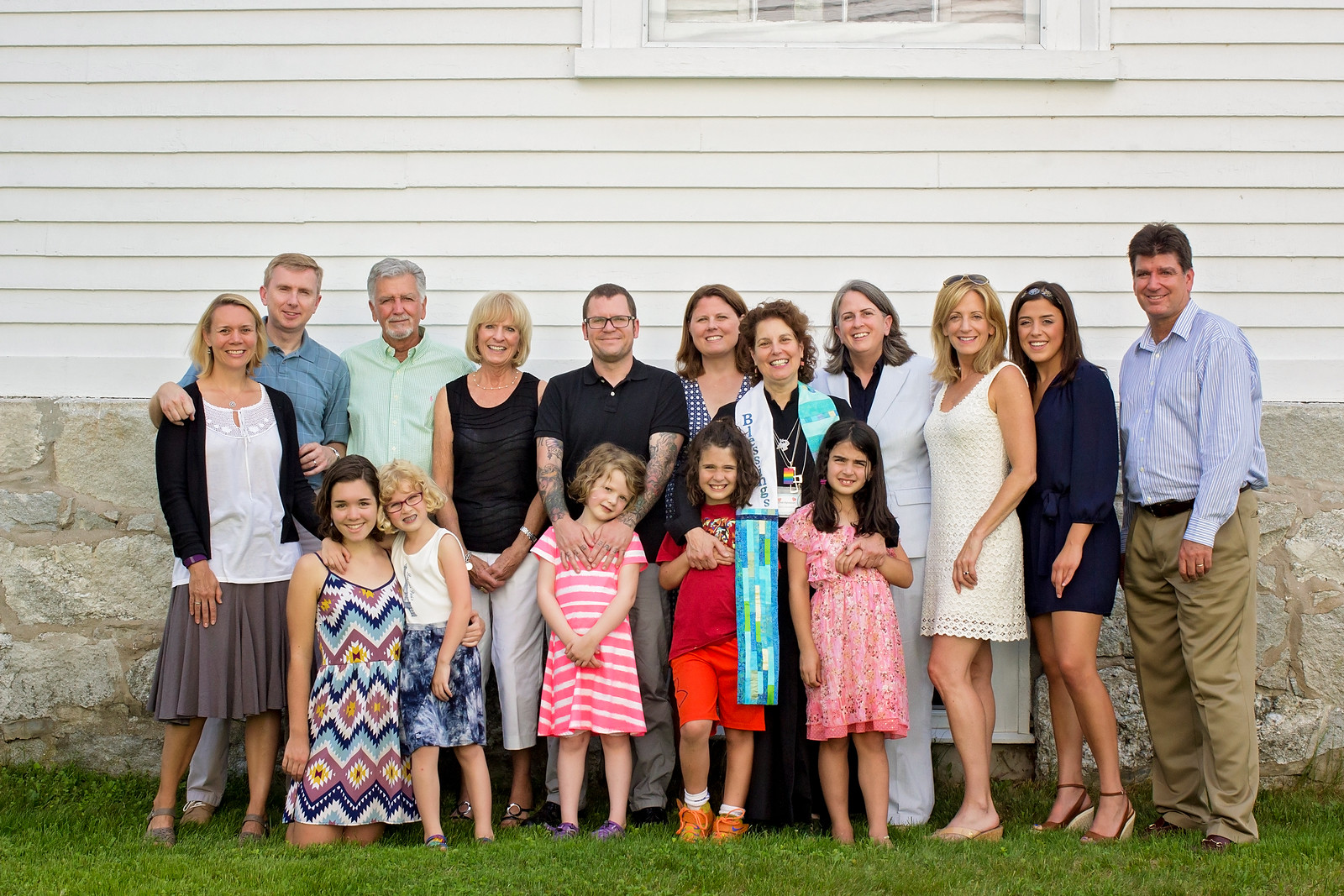 6. Pose people naturally in a way that flatters them.
Posing people is more difficult than it seems. It's also more simple than it seems.
Get people close. Position the eldest member or the mom and dad first; then build the photo by adding in more family members one at a time. Arrange people with staggered heads — don't let anyone hide their faces, and don't just do one boring line of heads. Add dimension. To avoid double chins (which happens to everyone) take the photo slightly above their eye level.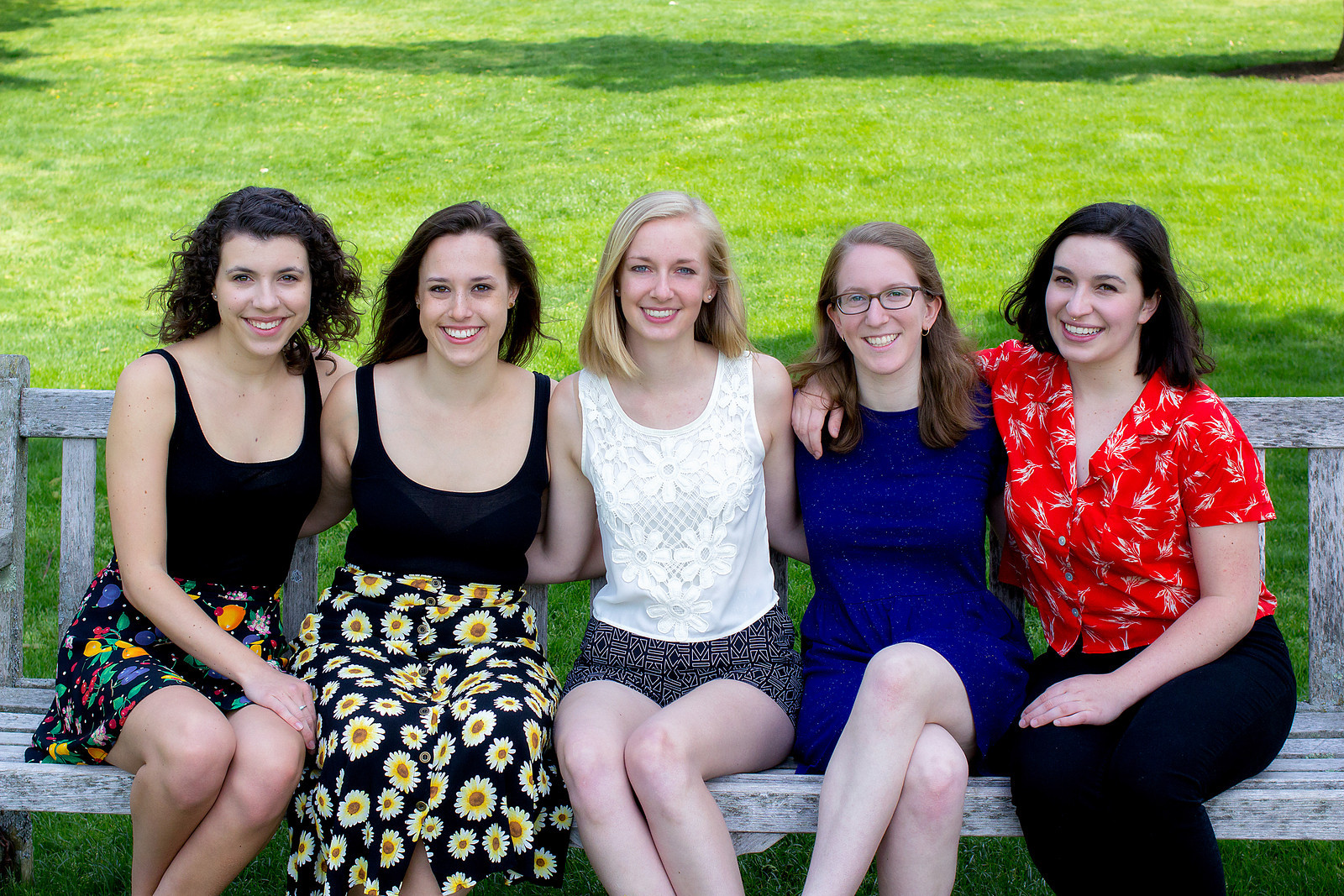 7. Lighting really is everything.
Choose the best time of day to do the portrait: If it's outdoors, it's best when the sun isn't too high in the sky or when you have open shade to work with. If the shoot will be indoors, look for a room with ample light and shoot at the right time of day. Avoid an overcast day if possible, because the lighting might be flat. Since you can't control the sun, think about using a reflector or external flash to add dimension. Avoid overhead light. Instead, try to get it 45 degrees from the camera, from the side.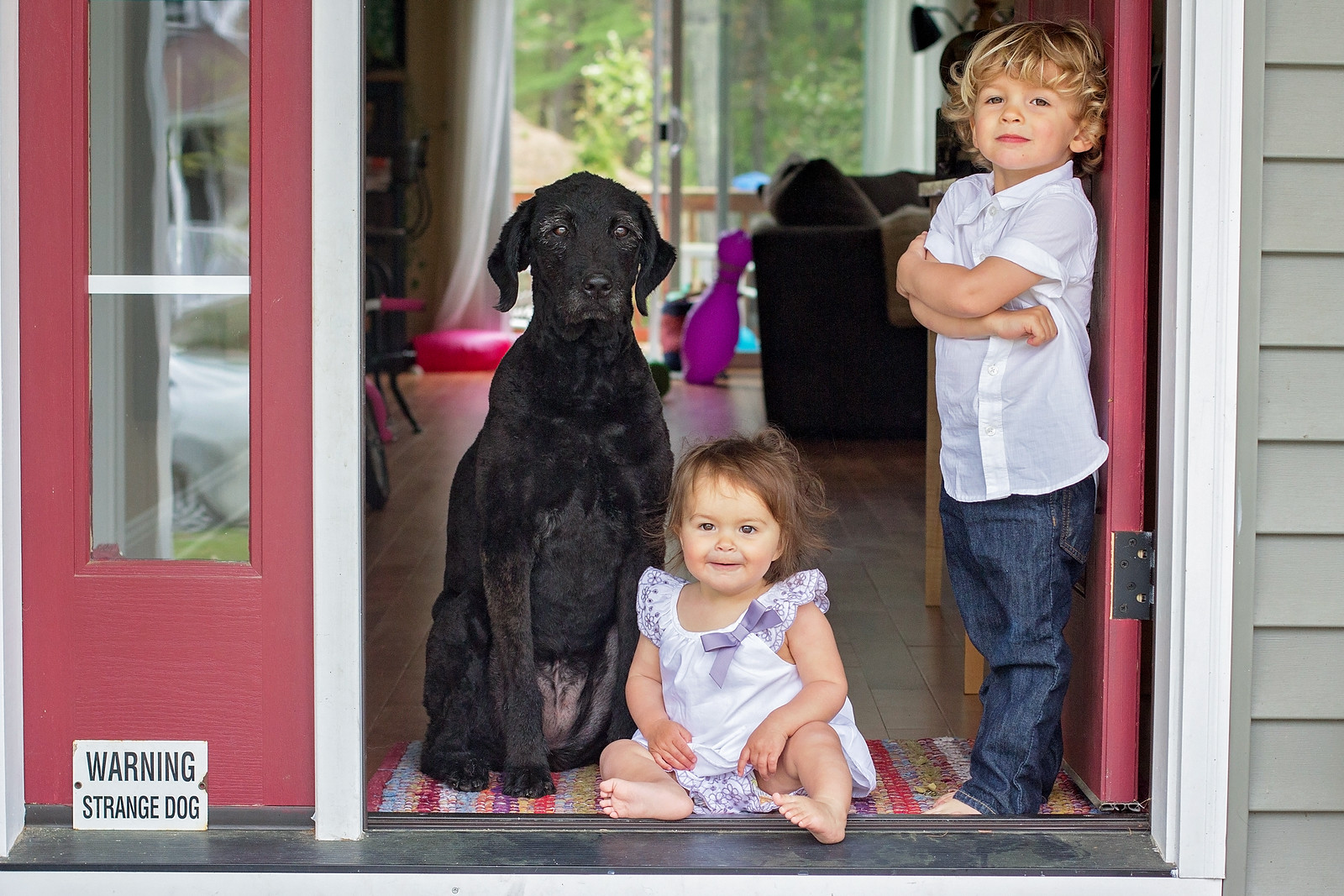 8. Look for the magic moments.
The magic moments account for a large percentage of family photography. The magic moments are the photos the clients love best. How do you get those photos? Be watchful. Be patient. Be creative. Be yourself. Look for action shots, beautiful backdrops, different perspectives and details large and small. Fill the entire frame with your subjects so you don't miss a moment. Tell jokes to your clients and talk to them to make them feel at ease. Tell them when you're going to take the picture — but take pictures of the in-between moments, too.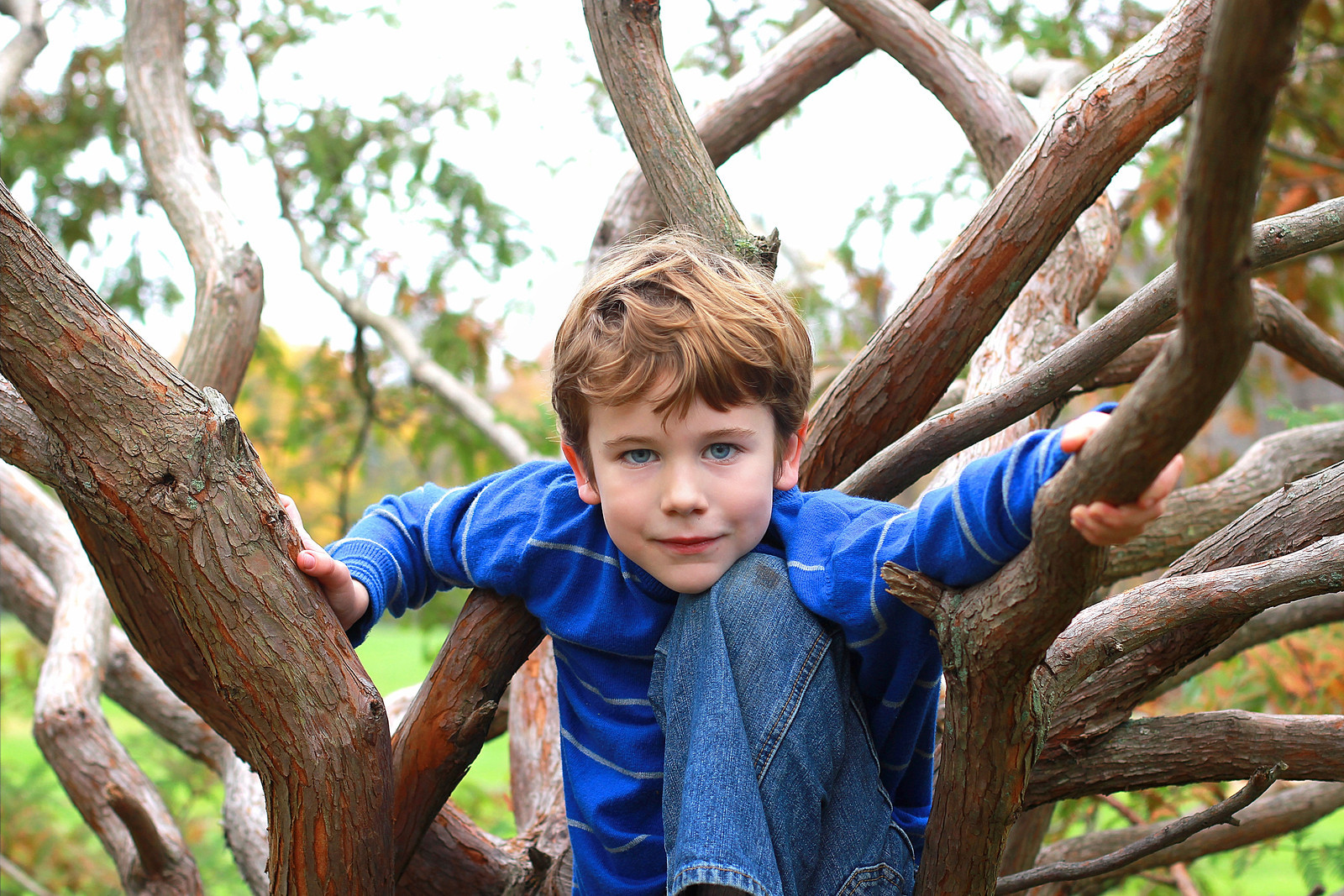 9. Let kids be kids.
One of the greater challenges for me (and for parents) is trying to get kids to be something they're not. Often, that is posed, smiling and quiet. I'm not saying not to try to get those photos, because they really can be successful — but you'll make them more natural if you lead in with something else. Let the kids explore and get to know you. Bring bubbles or toys, or engage them in a game of tag or peek-a-boo. You'll get natural smiles!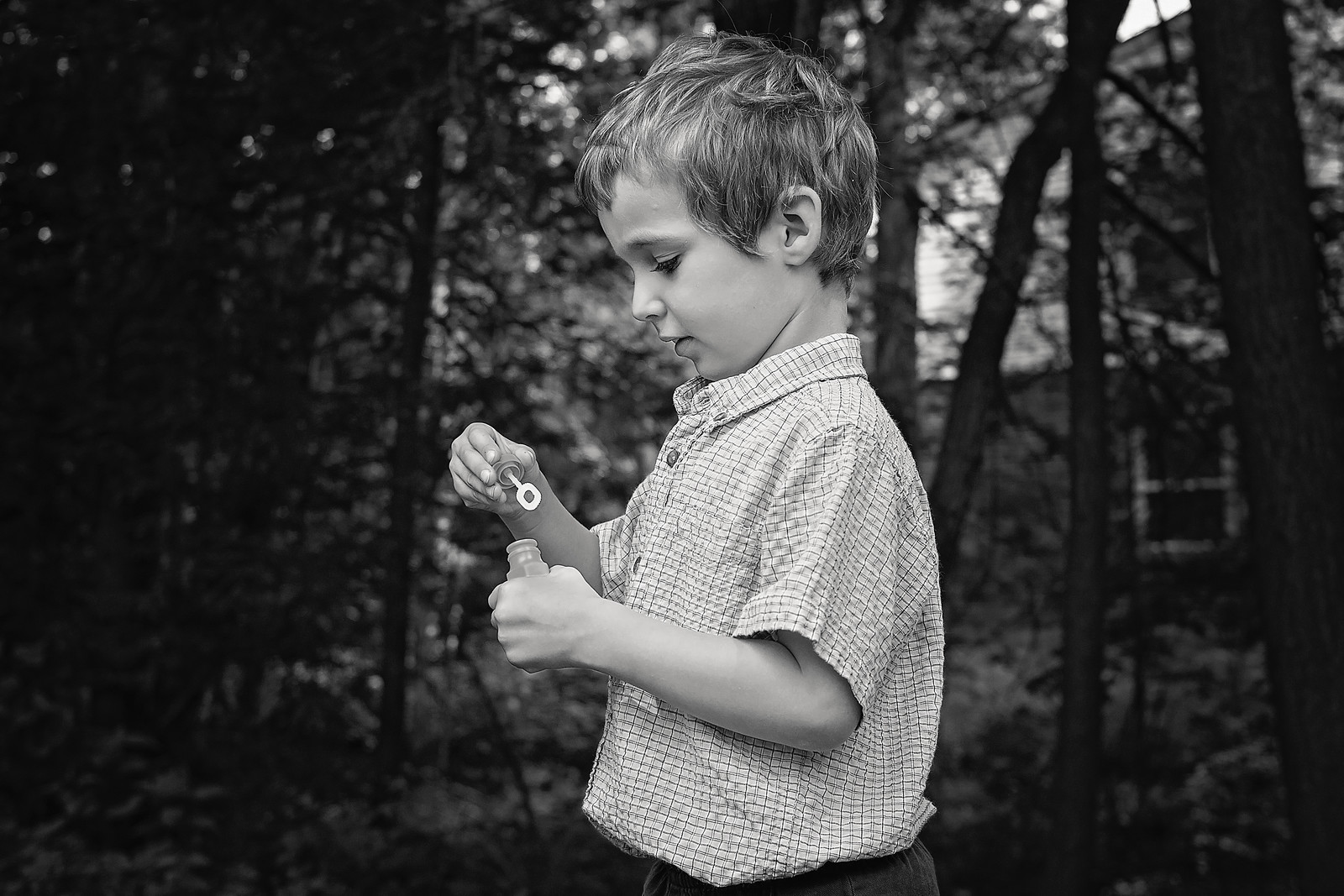 10. Above all, have fun and follow your instincts.
You know all that natural fun you're letting clients have? You should have it, too! It will build trust and genuine relationships. It will encourage play and conversation. It will lead to more successful portraits!