I don't know what the weather is like where you are, but here in the UK our summer disappeared without so much as a goodbye! It seems like I was still daydreaming about working through my summery dress patterns when the weather took a turn for the worst, and I had to seriously start thinking about my autumn wardrobe.
Thankfully, the creative geniuses at some of my favorite indie pattern companies have come up with fall sewing patterns to keep us feeling cozy and looking stylish this upcoming season!
10 essential fall sewing patterns:
Tops
Photos via Capital Chic Patterns and House of Pinheiro
Everyone likes a comfy sweatshirt when the colder weather sets in, but you'll love this one with a twist from Capital Chic Patterns. The White Russian is a close fitting sweatshirt — designed with pre-quilted jersey or sweatshirt fabrics — that comes with lion and fox templates, and instructions for quilting or appliquéing them on. Pretty cool, don't you think?
Get the White Russian pattern here.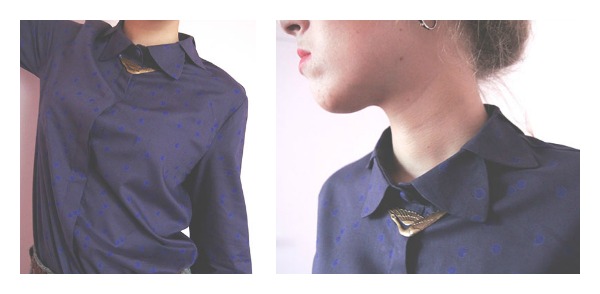 Photos via Republique du Chiffon
It's probably unrealistic to assume that you can get away with slouching in a sweatshirt all Fall, but the Margot Shirt from Republique du Chiffon oozes French chic and is perfect for a smarter look. The shirt has unique petalled collar detailing, cuffs with tear-proof slits and a hidden button placket.
Get the Margot Shirt pattern here.
Bottoms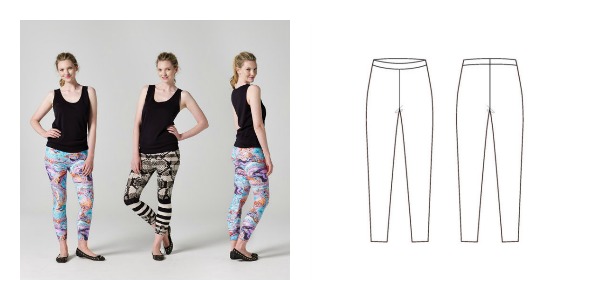 Photos via Teach Me Fashion
When the weather gets cold I could quite literally live in leggings, yet I've never had a go at making any myself. Two-way stretch fabrics come in so many prints and colours, making the possibilities for this pattern seem endless. The best thing about Teach Me Fashion designs is that alongside their detailed printable instructions, they also share video tutorials for each one.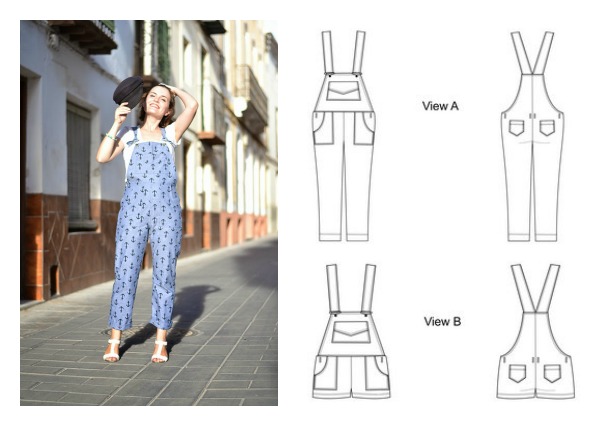 Photos via Pauline Alice 
It's easy to get a little down during the colder months, but here's a fun pattern to help lift you back up. Pauline Alice's newly released Turia Dungarees are so sweet and would be perfect for Fall in a cute corduroy print or classic denim of course.  You could even make the shorter version to wear with woolly tights!
.
Dresses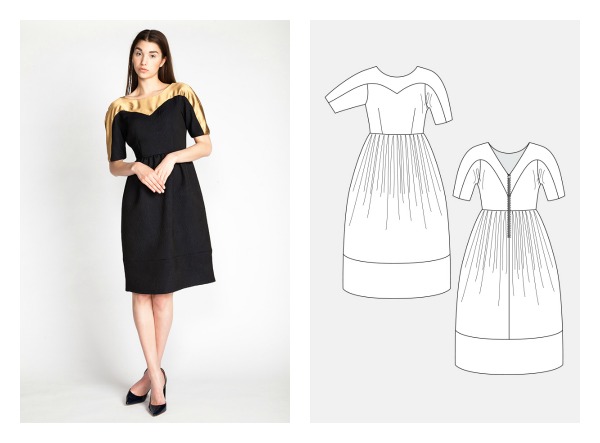 Photos via Named
Colour-blocking never really goes out of fashion and it certainly seems to have transcended all seasons this year. I think it's done beautifully in the Leotie Midi Dress from Named, which is an ultimate party dress suitable for any special occasion.  It has a heart-shaped yoke with rounded shoulders, a low V-neck at the back and an optional extension panel at the hemline for extra modesty.
.

 Photos via Republique du Chiffon
Staying on the colour blocking theme, The Ludivine Dress is a lovely smart/casual offering from Republique du Chiffon. Depending on your fabric choice, a change of shoes and accessories could easily help transform it from a daytime to an evening look. Just think of the fun you can have  with the side panels with built in pockets.
.
Outerwear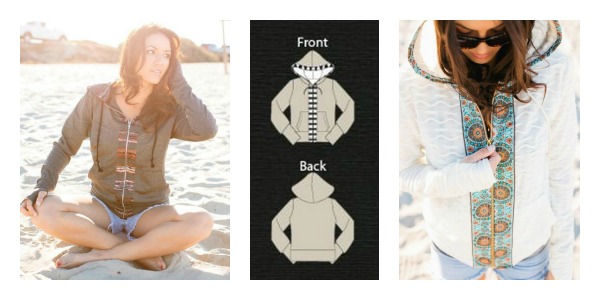 Photos via Jamie Christina
I seriously doubt there's anything snugger than a hooded garment. This zip up hoodie from Jamie Christina Designs will not only keep you warm, it will also instantly inject you with surfer girl cool. The printable pattern is featured cuffs with thumb openings, as well as fabric bands that frame the zipper and hood.
.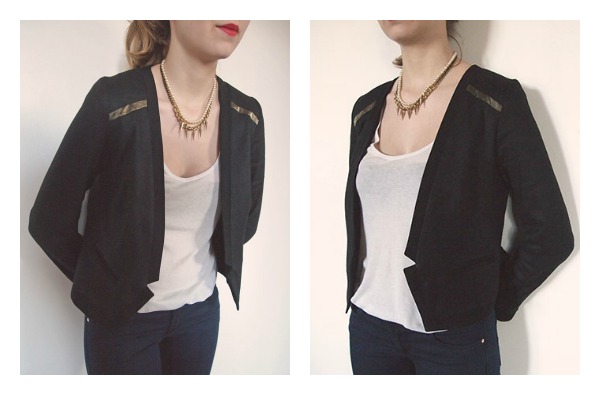 Photos via Republique du Chiffon
I'm not disputing the brilliance of cardigans, but sometimes you need something a bit more chic to thrown on over a dress or to smarten up a pair of jeans. Cue Republique du Chiffon's very modern Julia Jacket. It has false welt pockets, front darts and princess seams on the back for shaping, and is left open for a relaxed look.
Get the Julia Jacket pattern here.
 Photos via Named
Finally, a couple of patterns from Named to keep you extra toasty this Fall in case temperatures decide to plummet. The loose fitting, boyfriend style Yona Wrap Coat has raglan sleeves, lined patch pockets, a choice of belt or button closure, and would work well in both medium and heavyweight fabrics. Its perfect accompaniment is the simple, lined Nuna Hood Scarf.
.
.
 Which cozy sewing patterns are getting you excited for fall?