International Quilt Market is the twice-yearly wholesale trade show for the quilting industry. Thousands of shop owners, fabric companies, authors, teachers, industry representatives, designers and enthusiasts descend on Houston for four days in the fall to learn about the latest products and trends in the quilting community. The vibrant modern quilting movement is continuing to grow and gain traction in the industry, evidenced by the latest Quilting in America survey that indicated 35 percent of dedicated quilters prefer modern quilts.
In this two-part series, I will share many of the modern quilting trends spotted at the 2014 fall quilt market.
Modern quilts on display

Photos via Christa Quilts
Quilt market attendees got to see a sneak peek of hundreds of beautiful quilts that were exhibited at the International Quilt Festival the weekend after quilt market. As part of the display of quilts, the Modern Quilt Guild presented a showcase of 32 quilts made by MQG members that were representative of the modern quilting aesthetic. Comments from those who viewed the quilts were very positive.
Batiks are going modern
There has been some debate lately about whether or not certain styles of fabric can be considered "modern." According to the industry survey mentioned above, 60 percent of quilters mentioned batiks as one of their favorite fabrics, so it's no wonder that batiks would eventually make their way into modern circles, too.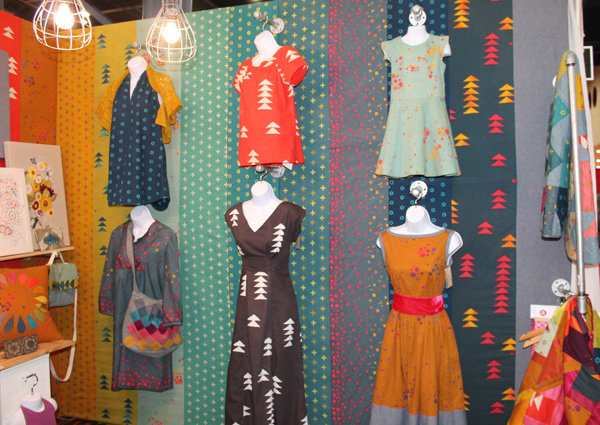 Designer Alison Glass, whose new line "Handcrafted" from Andover was showcased at quilt market, has captured the bold geometric look that appeals to many quilters, modern and traditional alike. Asymmetrical motifs combined with large amounts of negative are printed with a hand-dyed batikking process for a very unique look.
Fabrics for more than just quilts
Many quilters who have just taken up the craft in the last few years also indulge in making wearables and accessories in addition to quilts. Fabric companies are responding by offering additional materials such as lawn, voile, double gauze, canvas, linen and more. Pattern designers are offering up ideas for clothing, totes and pillows that work well in traditional quilting cottons or the more exotic substrates.
An example of sample swatches in alternate substrates is shown below.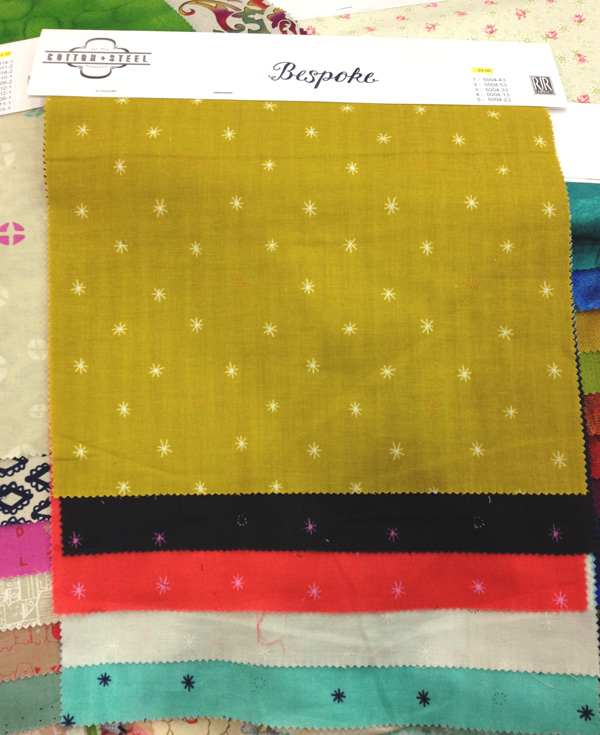 Go big or go home
When it comes to quilting, sometimes bigger is better, and more fun! Popular blogger, author and fabric designer Amy Ellis released her latest book, Think Big, published by Martingale at fall quilt market. It's all about using big blocks to create large quilts, graphic pillows and unique home decor.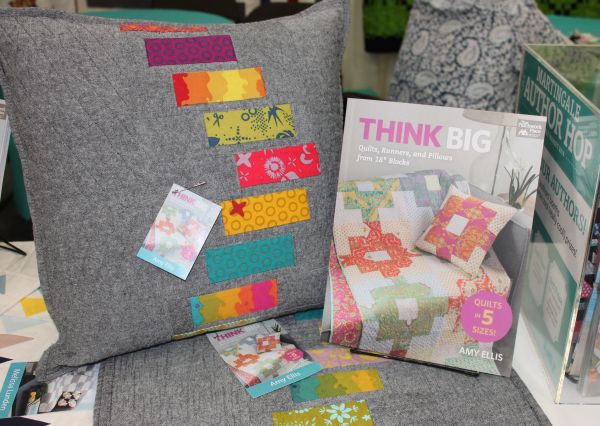 New fabric designer Heather Givans showcased her first line of fabric with Windham in a huge quilt made from oversized pieced hexies. Below is succulents fabric by Heather Givans.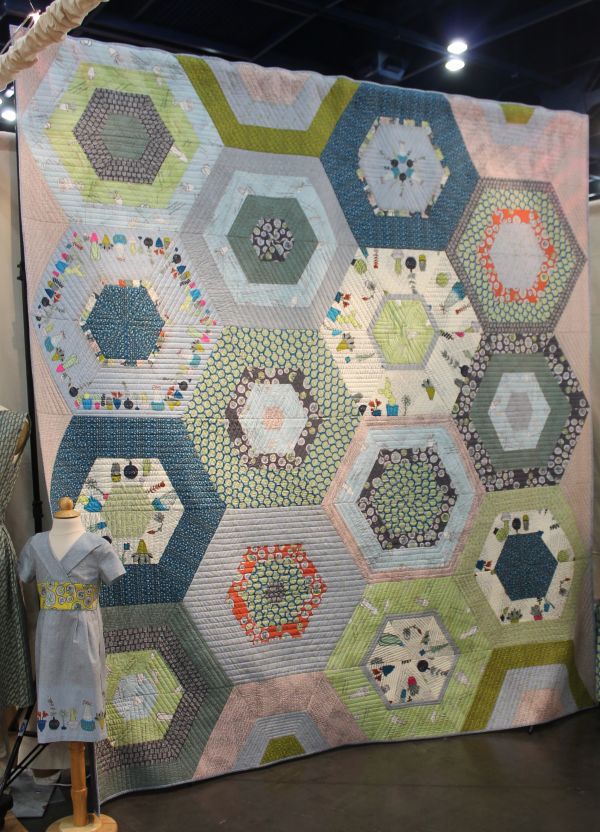 More domestic machine quilting
As more and more new quilters gain confidence in their skills, many are turning to their regular home sewing machines to quilt their own quilts. New author Molly Hanson gave a schoolhouse presentation and book signing for her new book Free-Motion Quilting for Beginners and Those Who Think They Can't. During the schoolhouse presentation, quilt shop owners were shown samples from the book and instructed on how they could tailor shop classes to teach Molly's easy-going techniques and get their students excited about free-motion quilting.

Be sure to come back for Part 2 of Modern Quilting Trends seen at Fall Quilt Market!
What's your favorite modern quilting trend?