As soon as September hits, I'm itching to knit some new sweaters. However, the weather is often still warm, summer in full swing. Transitional knitwear is a must! I've been on the lookout for new patterns that will be wearable now, while the weather is still hot, but can transition easily into fall fashion.
When you're looking for transitional sweaters to knit, layering is essential. By creating a lightweight garment that can be worn in the heat, or layered over a shirt when the air chills, you're able to add an extra option to your wardrobe.
Here are a few fall knitting patterns that are catching my eye right now to take your closet from summer to fall.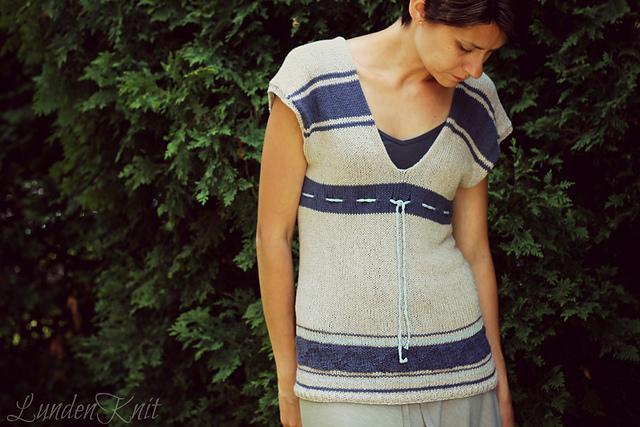 Photo via twolittleplums
Cute knit tunic
Montauk is an excellent example of summer layering. Knit in a DK weight yarn, this tunic length shirt will work up before the warm weather ends. This shirt is the perfect length for tossing over your swimsuit and some shorts to enjoy a fun afternoon at the beach. As the weather cools, the DK weight shirt is substantial enough to give you some extra warmth paired with leggings and a long sleeved shirt. The lovely striping detail is also a great way to use up that extra stash, which is great for any season.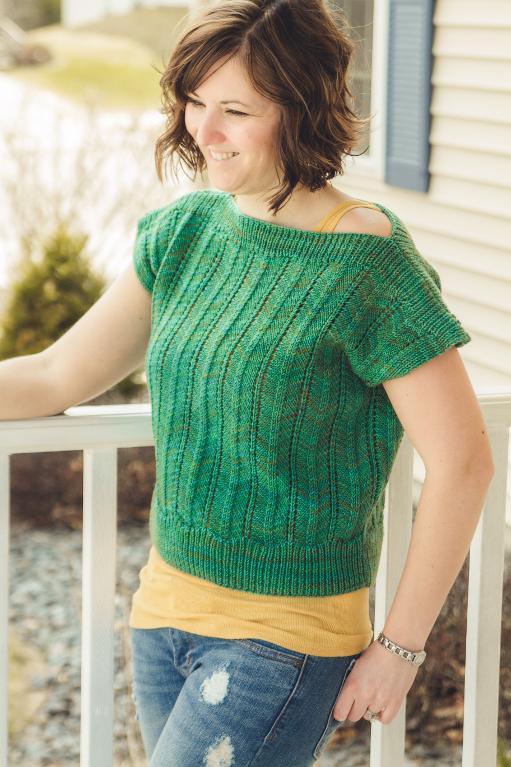 Photo via saragresbach
Dolman sleeve knit sweater
What I really love about Portico is the lovely dolman sleeves. The extra ease in that area will lend itself well to layering. Stylish short sleeve tops are always fast and fun to knit in the summer months. As fall approaches, this shirt will still look great under a fitted jacket and boots. Sport weight yarn will keep this lovely top light to wear in the heat, but cozy in the fall.
Photo via andrea_knits
Magnificent mesh sweater
Mesh is such a fun stitch to knit. It is very popular in fashion right now, and this top is no exception. Knit in a fingering weight yarn, the delicate scoop neck and airy stitch pattern are perfect for summer evenings. This would be a great sweater to carry when you head in to chilly air conditioning and toss over your regular summer wear. A nice wool or wool blend yarn will make this piece just warm enough to pair with your fall jeans.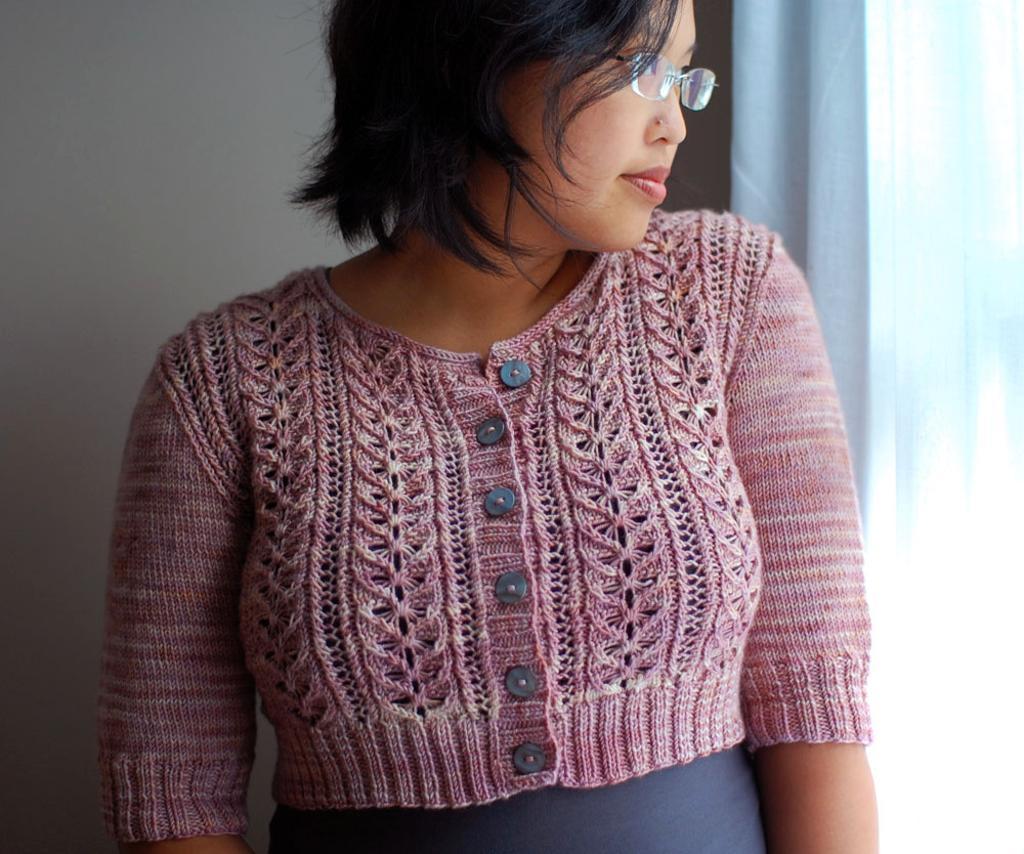 Photo via cosmicpluto
Cute and cropped sweater
I have had my eye on this sweet cropped sweater for ages because really, what's not to love? The lace stitch is open, airy, and delicate – perfect for a summer date night! And once the weather cools down this will become a lovely accessory to throw on as an extra layer without adding too much bulk.
Photo via Elena Nodel
More fun with mesh sweaters
Here is one more mesh sweater to add to your knitting list. The asymmetrical design is interesting without being too over the top.  I also love that it adds length to the sweater making it the perfect match to fall leggings. The mesh keeps this sweater light, an essential in summer knitwear, while the coverage provides will help it keep you warm as the days cool down.
I love knitting sweaters in the summer. For some reason I seem to knit more sweaters in the hot months than I do in the same amount of time in the colder months!
Are you a summer sweater knitter? What do you think makes for a fabulous summer into fall sweater?