When the air turns a little crisper, the days run a tad shorter and the trees begin to change color to autumnal splendor, what knitting projects do you dream of? If you are anything like me, autumn for you is the perfect time for magnificent, luxurious, exquisite knits. Fall is prime accessory season and a great reason to pull out all the stops and focus on head-turning, spectacular knit shawls, hats and more.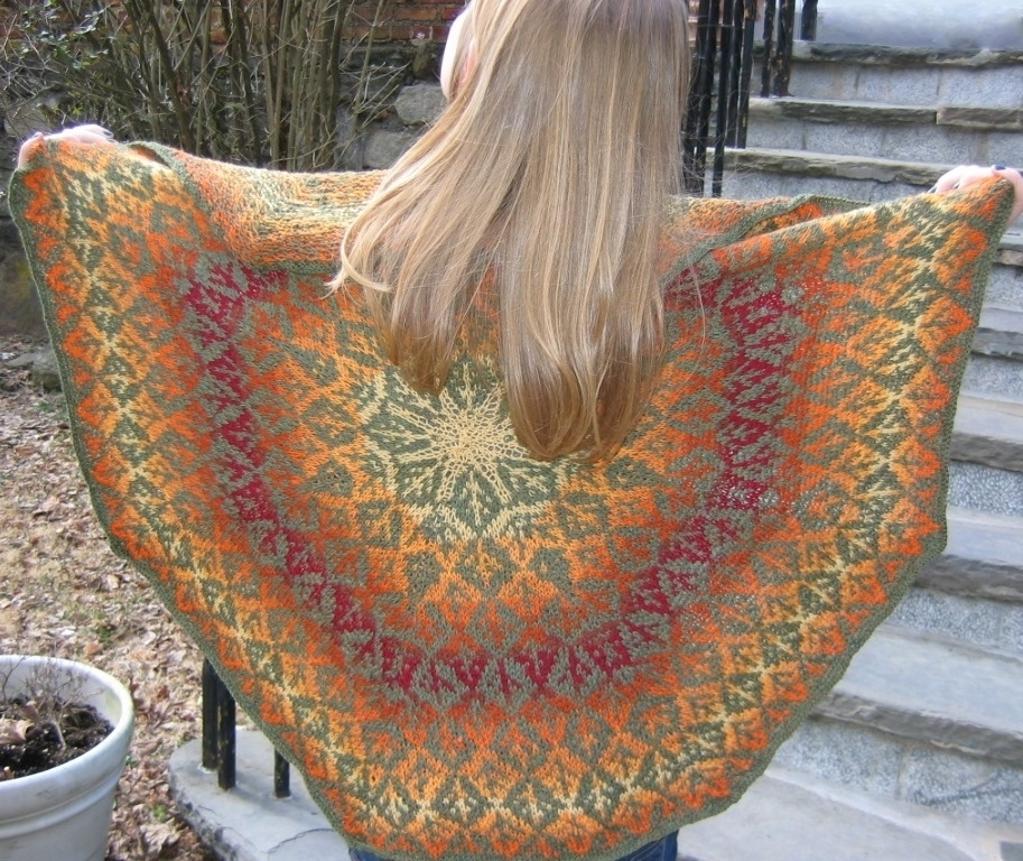 Photo via Patchworks by D
1. Fall Out Stranded Shawl
Featuring tree-like motifs, in colors reminiscent of late September in New England, the Fall Out Stranded Shawl is absolutely resplendent. Knitted in the round with plenty of colorwork action to keep you entertained, this pattern is a great contender for this year's fall-shawl-to-knit.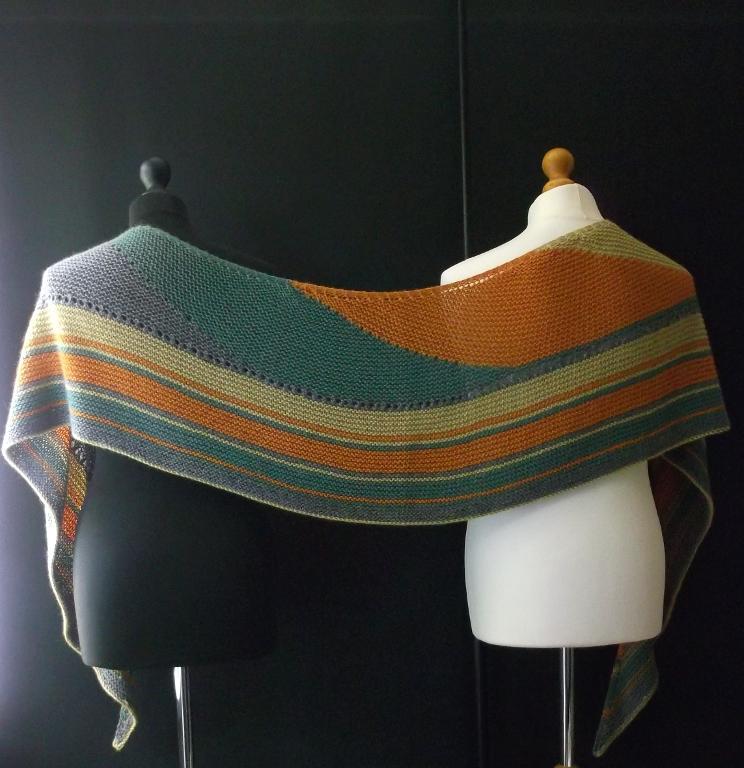 Photo via Briansmith9
2. Cascade Shawl #6
Brian Smith's Cascade Shawl #6, though worked in a similar color palette, couldn't be more different from the Fall Out Shawl in style and execution. Flowing garter stitch, short rows maneuvers and some clever color blocking make this shawl dramatic and sleek. New to short rows? Learn the basics in this FREE Craftsy mini-class before tackling this shawl.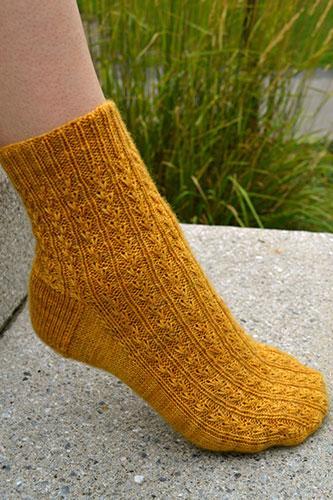 Photo via Deborah Clare
3. Year of Plenty Socks
Let's switching gear for a moment to look at the Year of Plenty socks. Though I'm not generally a fan of knitted socks (gasp!), I am drawn to the simple elegance of this pair. Wheat-stalk inspired lines evoke the harvest season. This pattern is beautifully proportioned and has great balance.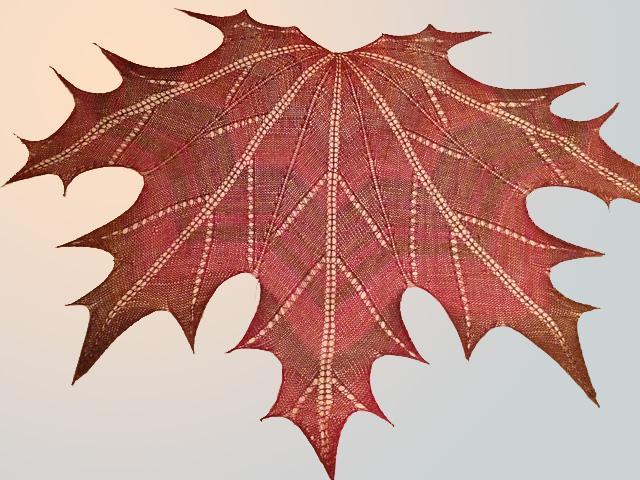 Photo via Elfmoda
4. Maple Leaf Knit Shawl
Turning the volume up a few notches is the Maple Leaf Knit Shawl. Synonymous with the season itself, this design reproduces the shape and outlines of the maple leaf, an often ubiquitous pattern in the fall. Knit in lace or fingering weight yarn and blocked diligently, this shawl will keep you cozy and in-season.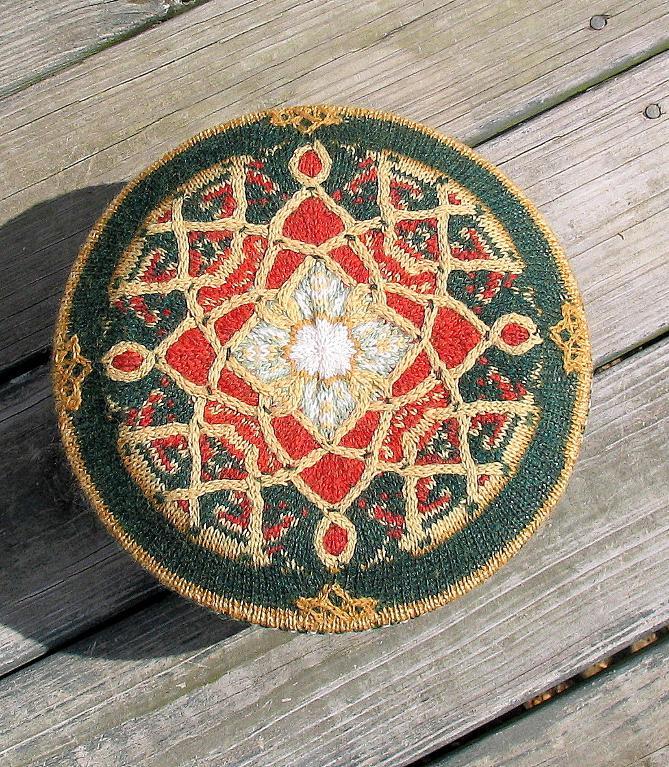 Photo via KyMaggie
5. Eomer's Shield Tam
Talk about head-turning! The Eomer's Shield Tam wows with its complexity. From intricate scroll-like motifs to undulating lines and other repeating elements, this hat is a veritable feast for the eyes.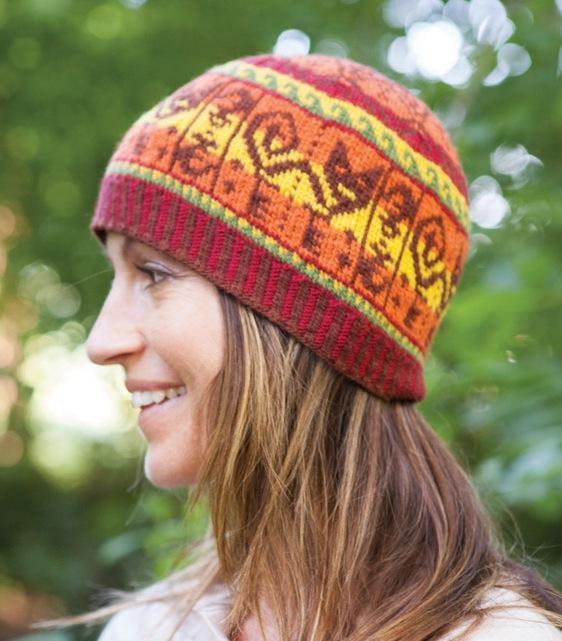 Photo via sllauns1099612
6. Inca Cat Hat
Not to be outdone by the tam above, the Inca Cat hat is a playful, contemporary take on something quite ancient. Inspired by Incan textiles from Peru, the cat and wave motifs in this design take their cue from garments made many centuries ago.
A few of these patterns use colorwork techniques, and if you are in need of refreshing or mastering your colorwork skills, the Intarsia: Basics & Beyond and Simply Stunning Colorwork classes could come in handy.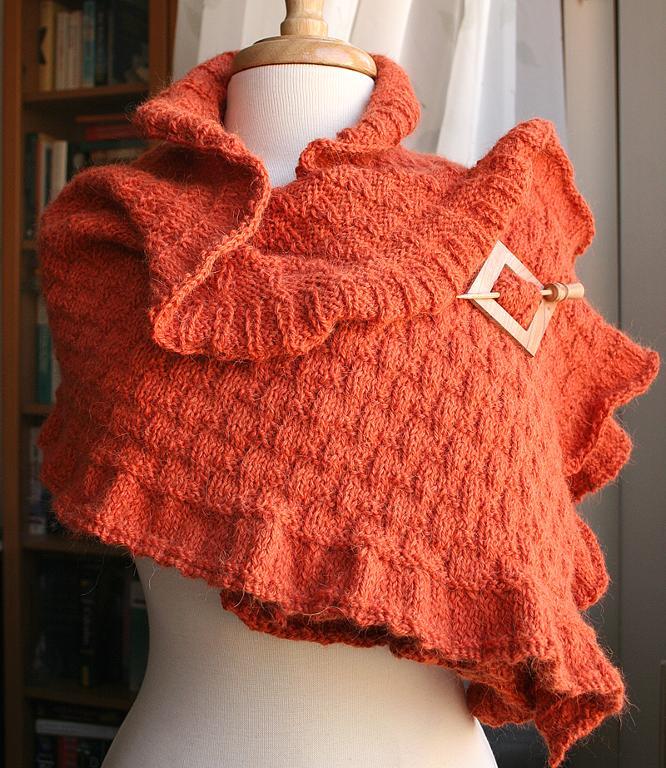 Photo via Elena Rosenberg
7. Rococo Shawl
My own contribution to the autumn knitting repertoire is the elegant, voluminous and opulent Rococo Shawl. Knit flat (using a circular needle to hold the 400+ stitches), the Rococo Shawl is rectangular in shape with a softly ruffled edge. Its highly textured body looks attractive on either side, and the shawl is particularly resplendent when wrapped and layered.