As autumn creeps in, you may be tempted to put away your gardening tools until the warm weather returns next year. But don't stop gardening yet!
There are several fall garden chores to you should add to your to-do list now. Completing these chores now will help ensure you have a healthy and lovely garden all four seasons.
Fall gardening to-do list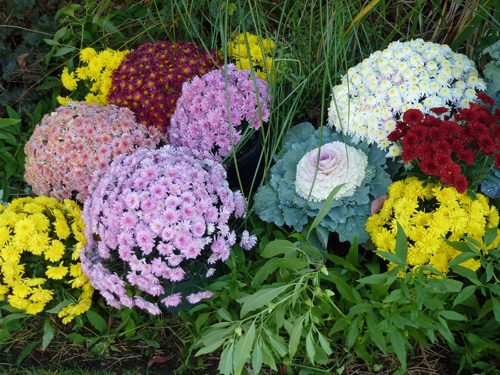 Fall garden photo via Teresa O'Connor
1. Clean up
Now is a great time to clean up around the garden. Throw fallen leaves, pruned twigs and dead annuals in your compost to decompose over the winter.
Remember that it's okay to leave some fallen leaves and twigs around your garden, because they provide habitats for small wildlife such as birds and beneficial insects. In fact, don't cut back native plants and perennials like coneflowers, asters and black-eyed Susans in the garden, so birds can eat their nutrient-rich seed heads during the fall.
You will want to clean away diseased foliage from roses, peonies and other plants, so that disease spores don't overwinter in the garden. But don't compost any diseased parts; throw them in the trash instead. Many home composting systems don't reach high enough internal temperatures to kill plant pathogens.
2. Plant trees and shrubs
Many trees, shrubs and perennials can be planted now. The cooler days and the still-warm soil temperatures provide an ideal spot for healthy root growth, giving these new plants a nice head start for spring.
3. Get soil tested
One of the easiest ways to ensure a healthy garden is to conduct a soil test. Many cooperative extension services around the nation provide free or low-cost soil testing services for local residents. Or, you can purchase do-it-yourself soil tests from local gardening centers. Based on these test results, you can determine what types of nutrients your garden soil really needs for best growth.
4. Add organic matter
Speaking of soil, it's a good idea to add compost, finely chopped tree leaves and well-aged manures to your fall garden beds, so these materials can decompose well over the winter in time for spring planting. Some gardening experts like to grow cover crops such as clover, vetch and rye during the winter. In the spring, these green manures are turned under the soil for a nice boost in organic matter and beneficial microorganisms.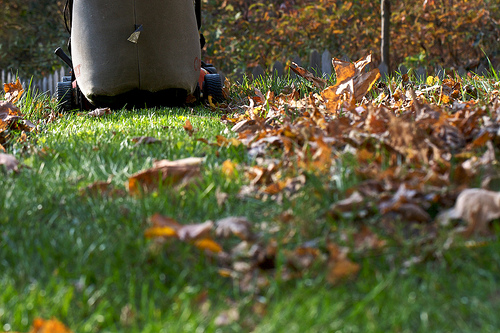 Mowing fall leaves photo by Chiot's Run/Flickr Creative Commons
5. Take care of turf
Want a healthy lawn? Fall is a good time to rejuvenate a tired lawn, so fertilize your turf now. You can also mow fall leaves finely and leave on the lawn for valuable nutrients.
Old, compacted soils can benefit from aerating the turf now to control the thatch. It's also a good time to over-seed your lawn with grass seed. For best results, loosen the soil first with a metal rake or top-dress the lawn with some fresh soil.
6. Divide perennials
Take time to divide overgrown irises, brunnera, dianthus, primrose and other spring-blooming plants with a sharp spade or knife. You can also divide some late-bloomers, such as daylilies, geraniums, coneflowers, yarrows and black-eyed Susans. Use these extra plants around the garden, or pass them along to friends.
7. Organize tools
Straighten out the tool shed now so it's ready for next year's growing season. Before you put away those tools in the garden shed, clean them carefully first. Wash off tools, drain gas from power equipment engines and check air filters to make sure they are still clean. Remove spider webs and wasp nests that may have been formed over the summer.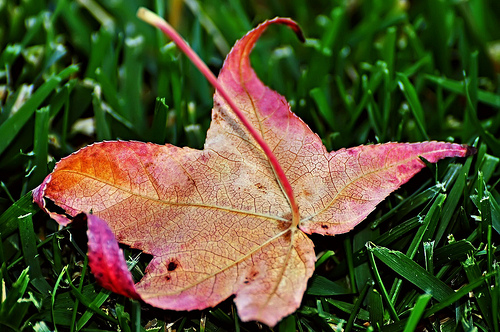 Fall leaf photo by Images by John 'K'/Flickr Creative Commons

8. Enjoy yourself
Autumn is often one of the prettiest times of the year, and it's a pleasure to work in the garden now. Although these seasonal fall garden chores are important, this idyllic autumn weather only lasts so long. So, don't forget to allow time for relaxing moments, such as reading a book under a tree or enjoying the brightly colored leaves. Enjoy this fall gardening time before it passes away for another year.
[box type="shadow"]
FREE online gardening class!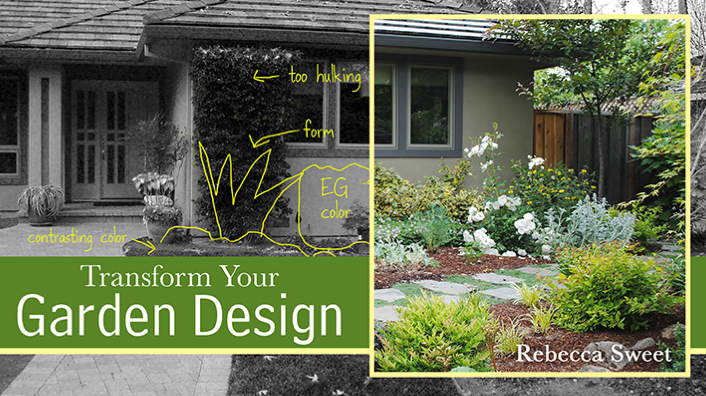 Learn to see your garden through new eyes with the FREE Bluprint mini-class Transform Your Garden Design, taught by expert gardener Rebecca Sweet. Sign up today to elevate your uninspired or chaotic garden to one filled with harmonious color, texture and form!

Enroll for FREE now >>

[/box]
What fall gardening chore do you consider essential at this time of year?