Fall is traditionally the time of year that we start to make arrangements to put the garden to bed, but it's also the perfect time to get a little creative in the garden. Need some inspiration? Enjoy these container gardening tips for bringing some fun fall flair to your fall container gardens!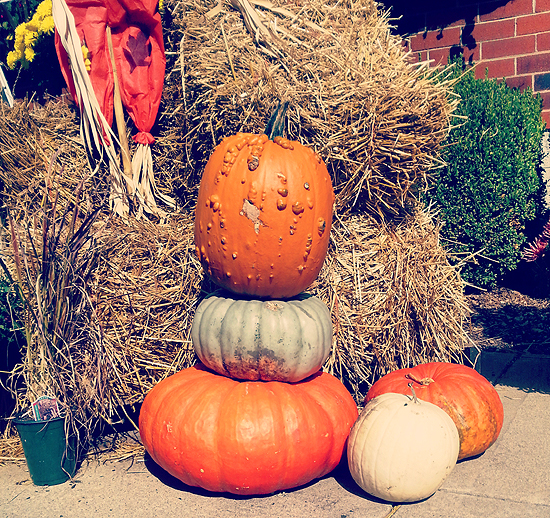 This time of year I like to visit local garden centers to get ideas on how to decorate my fall container gardens. While these ideas and plants will center around a container garden, there's no reason why you can't employ the same ideas for your porch, balcony, raised bed or even your front stoop.
Selecting plants for your fall container gardens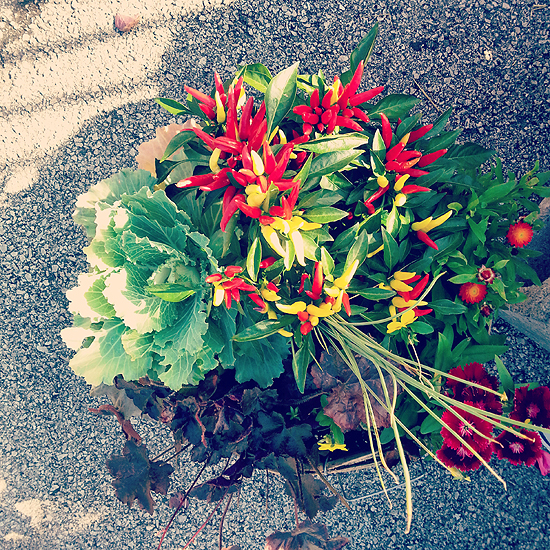 You will usually find colorful ornamental kale, cabbage, colorful peppers, grasses, pansies and heucheras for sale for fall decorating. Kale, cabbage, pansies, violas, grasses and heucheras are very hardy plants that will withstand the cold and wet temperatures we'll experience prior to the first freeze. The peppers are usually ornamental and not particularly edible, so there is no great loss if they happen to die over the winter.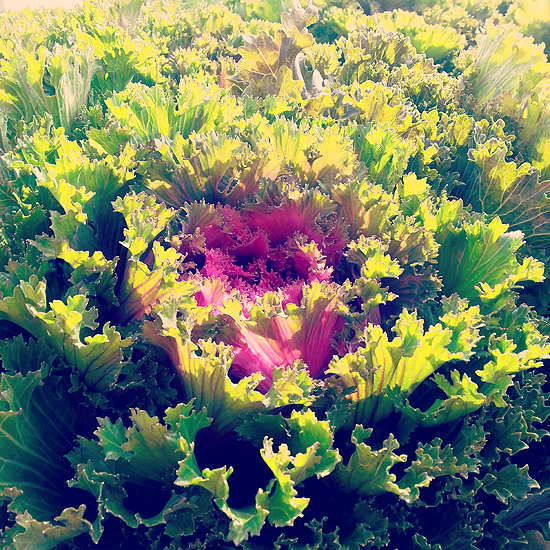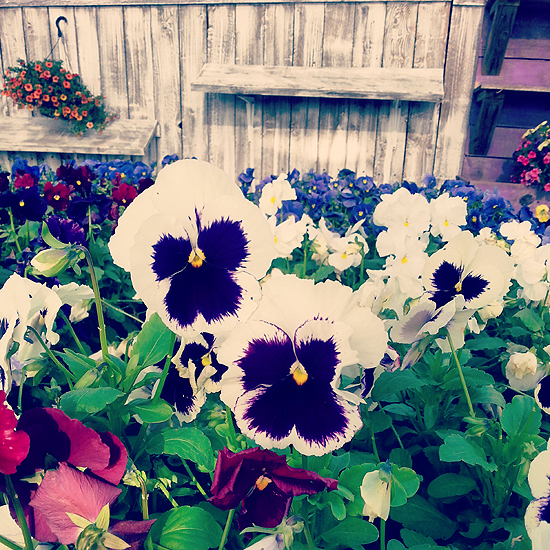 Plant the brightest colors you can find because they will pop during the drab, gray days of fall. Certainly, you should employ earthy colors to mimic the changing foliage around you, but don't be afraid of really going heavy with the colors available.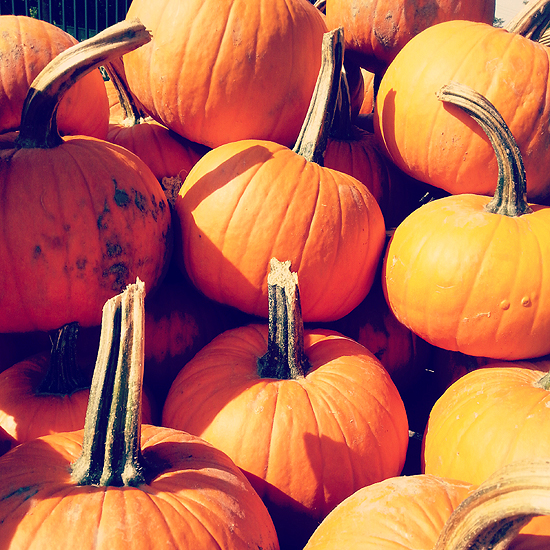 Get creative with what you will consider as a container garden. Hollow out some large sugar pumpkins and turn them into a biodegradable container garden.
Speaking of pumpkins, add some decorative pumpkins and gourds to your landscape to make things a little interesting. I love these warty examples, which you can usually find cheaper in the produce section of your grocery store than at the garden center.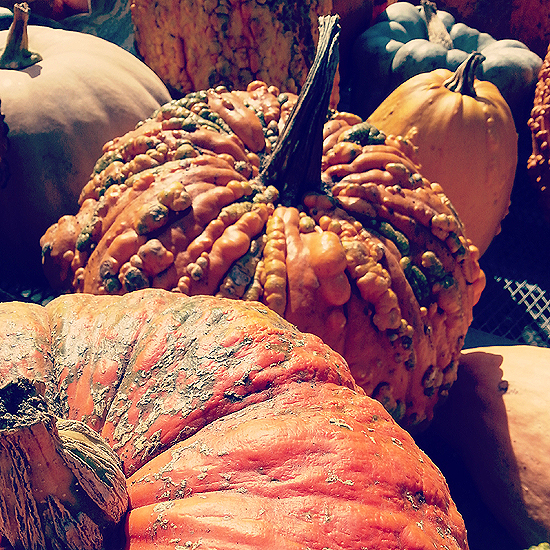 Do yourself a favor and add some of these blue fairytale pumpkins ('Musque De Provence') and make a note to buy some seeds to grow your own next year.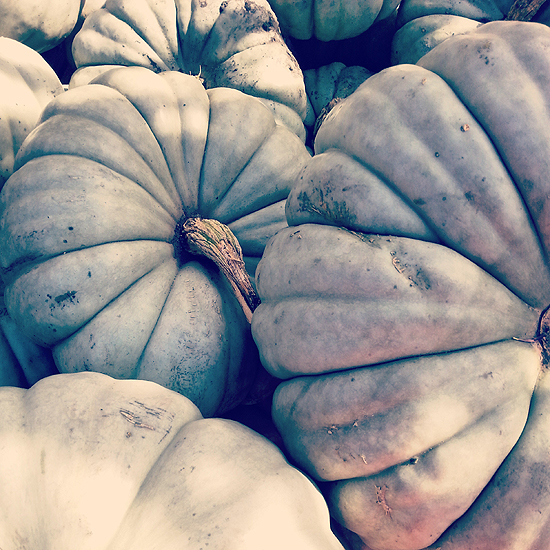 Maybe you would never consider planting purple millet in your garden, but wouldn't this look color look dramatic this time of year in a container?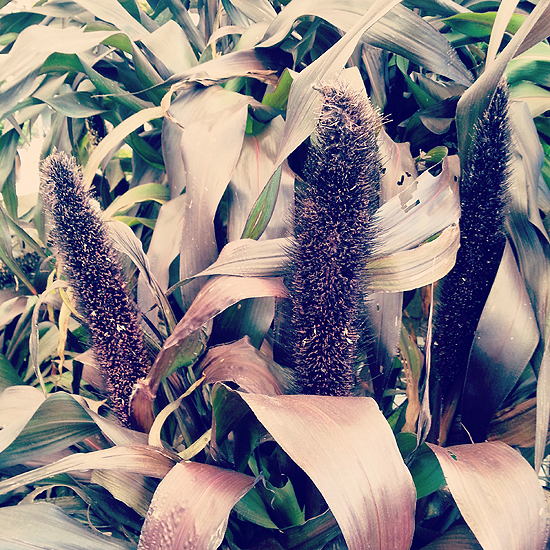 Did you know that you can plant those chrysanthemums you pick up at the grocery store or garden center in the ground and they'll return the following years and get larger?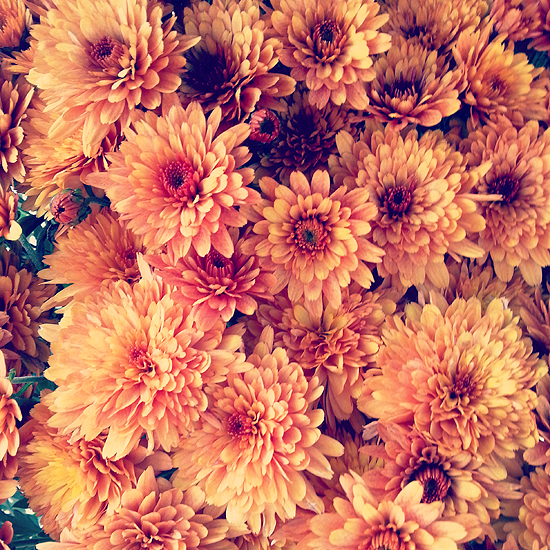 If you plan on using them as perennials, splurge a little for the nicer colored chrysanthemums instead of the common, white, yellow or red varieties.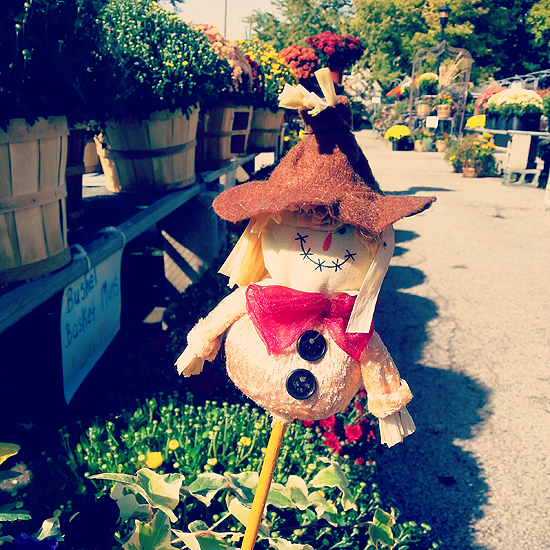 Fall is a time of celebration in the garden and looking back at everything we accomplished. It is perfectly acceptable to get a little creative and have some fun by mixing up plants you probably wouldn't combine in a container garden any other time of the year. Fall container gardens are our last chance for some color in the garden before winter sets in. There is certainly room for a little bit of whimsy after a growing season like the one we have had. Add some straw bales, scarecrows, pumpkins, gourds and maybe a spooky ghost or two.