Have you ever sewn a handbag or purse? If so, then you know how much time you spend laboring over fabric choices, cutting out fabrics, fusing interfacing, installing hardware and finally sewing. Plus, the monetary expense of making your own bag or purse can be pretty hefty, so don't forget to do one final thing — protect your purse from spills and stains!
Photos via sewVery
Until recently, I had never thought to perform this final step in making a new bag or purse. When I saw a friend comment that she was about to treat her bag with Scotchgard, an aerosol fabric and upholstery protector, I decided to investigate its benefits and give it a try.
What my research first uncovered is that there are a multitude of fabric and leather protector products available. Just Google or search Amazon for "fabric protector" and you'll see what I mean. I read all their product descriptions and even some discussion forums revolving around the topic of best protector for purses, but what I saw mentioned most often with positive results was Scotchgard.
Scotchgard™ Fabric & Upholstery Protector is manufactured by 3M and is made in the USA. It is also widely available online, in grocery stores, and in discount department stores. On the back of the can, it specifically sites "fabric purses" as one of its applications!
How to fabric protect your handmade bag
Step 1:
To treat your bag or purse with Scotchgard or any other fabric protector spray, first prepare your bag by covering any metal hardware with washi tape or painters tape (these shouldn't leave any sticky residue when you remove them later).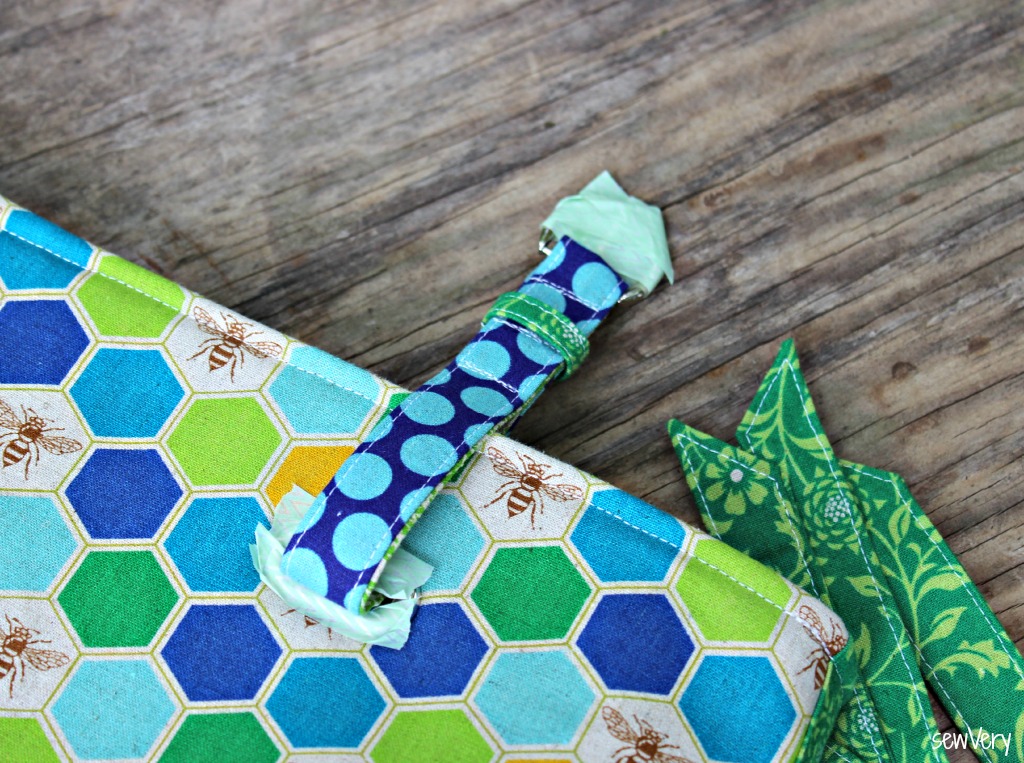 Step 2:
Next, go outside to a place where you will have good ventilation and either hang your purse from a tree limb or lay it on old newspapers on the ground.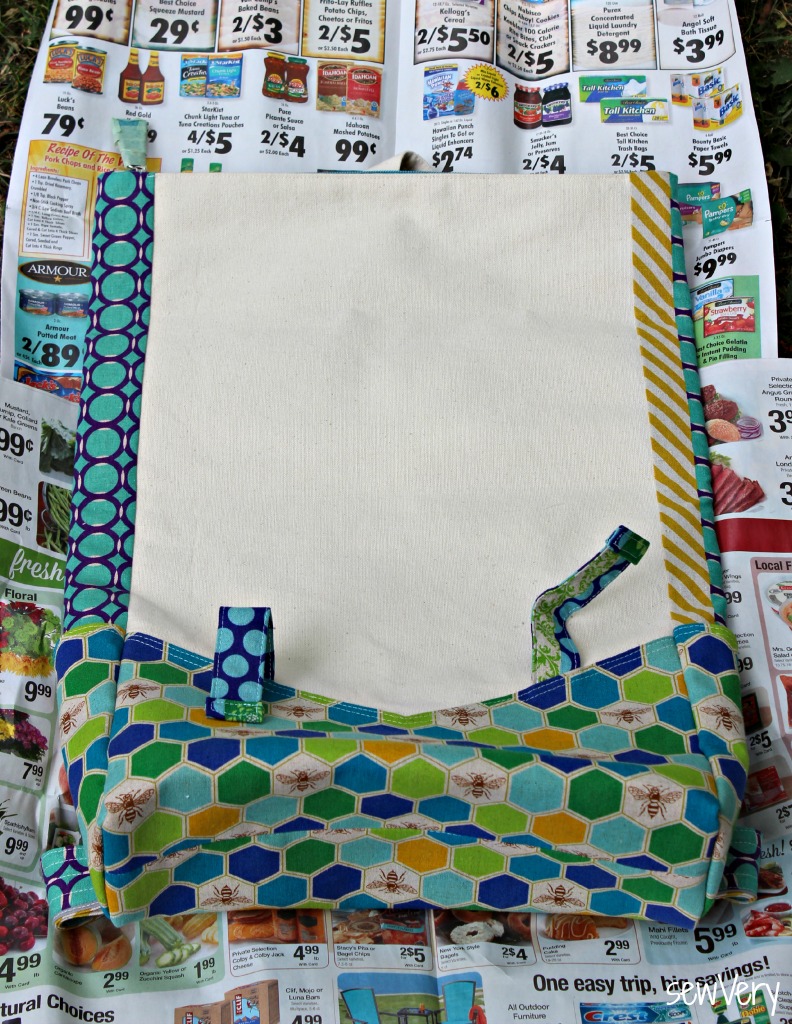 Step 3:
Follow the instructions on the back of the spray can. Applying the product twice. Note that letting the bag completely dry between coats provides excellent protection for months.  The treated fabric will now be able to repel liquids and block stains.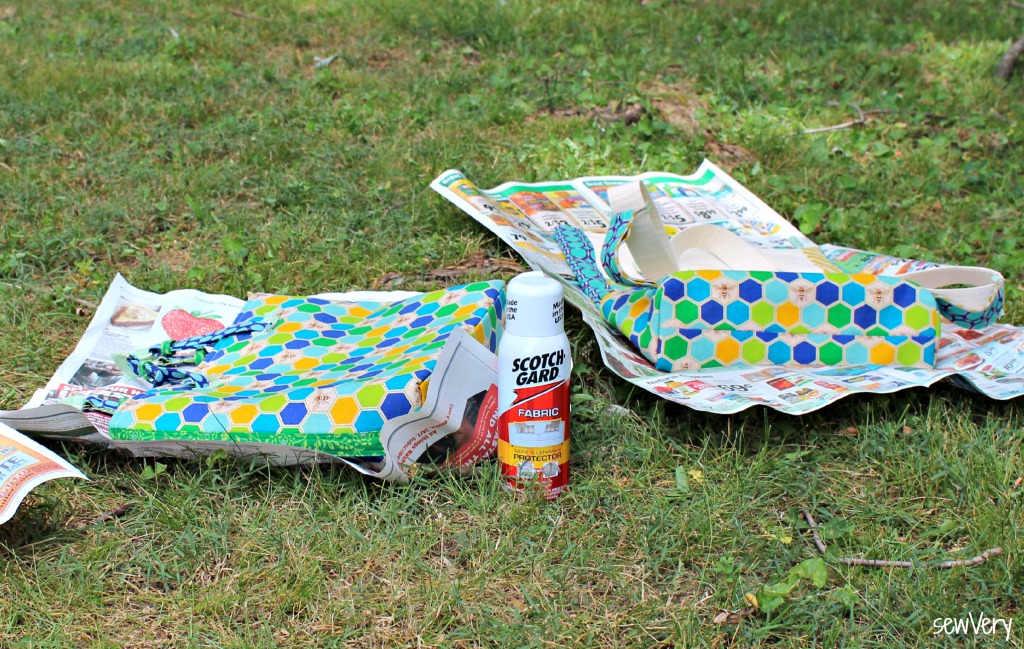 Step 4:
Just be warned that the bag may have a slight chemical odor at first, but if left in a well-ventilated space for a day after spraying, the smell should disappear. Also, you may notice that the colors in the fabric will slightly darken, so if this a concern, you might consider testing the spray on a scrap piece of the bag fabric before treating your actual bag.
Now enjoy using your new bag or purse without worrying! It's protected!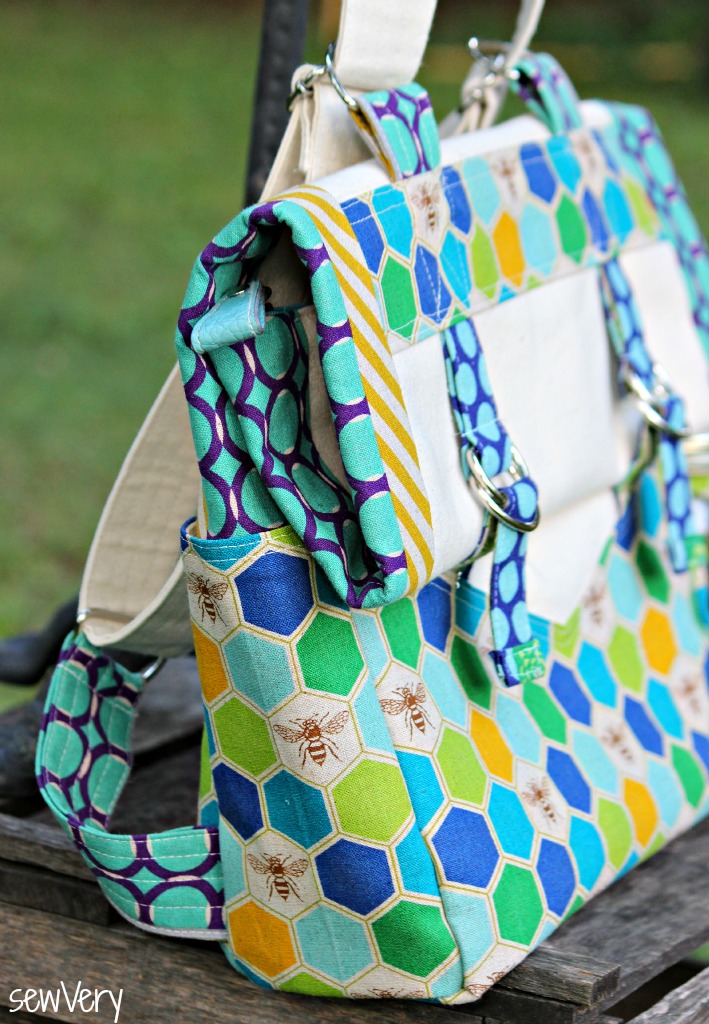 One can of Scotchgard can be used to treat 3 to 5 bags or purses on average, but it can also be used to protect throw pillows, quilts and even some shoes from spills and stains!
After I use all of this can of Scotchgard, I'm going to try a can of Shining Monkey™! I've read great things about it being odor free and ideal for use on leather, too. Plus, I can pick up a can at my local automotive supply store!
Make a bag worth protecting!
Start with a simple, yet adorable summer tote with this FREE summer bag tutorial + pattern. Then move on to something a little more dressed up with the Craftsy class Design Your Own Handbag.
Do you normally treat your fabric bags and purses?  If so, what is your preferred fabric protector product?