Making fabric flowers is a really fun and easy craft that yields beautiful results! They take very little fabric, come together quickly, and can really add an elegant touch to a garment, headband, belt, wedding bouquets or in a centerpiece for home decor.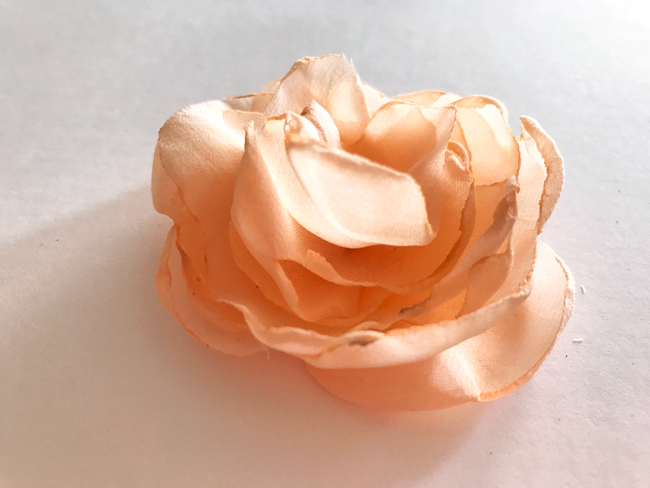 Read on as I walk you through the steps on how to make these fabric flowers.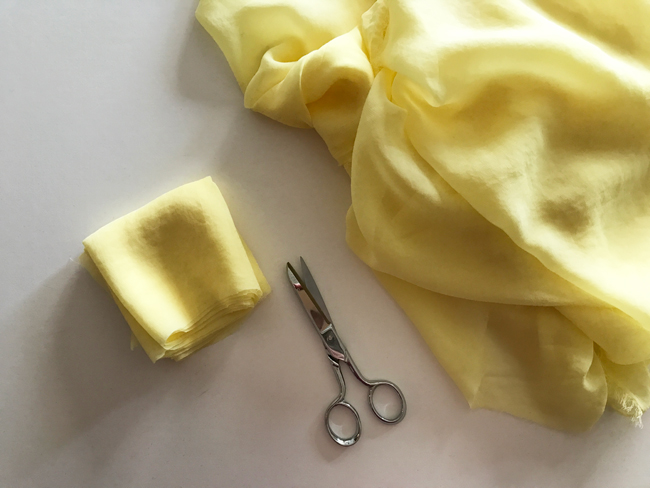 The great thing about making these flowers is that they don't need to be perfect. In fact, imperfection makes them look far more realistic.
Do a Google image search for a rose, peony or ranunculus to get a good picture of what your finished flower might look like. And to recreate them, all you have to do is pick up some lightweight fabric at your local shop. Ideally it should be a synthetic fiber, or a blend of synthetic and natural fibers. If you want to layer your colors, get two or more colors. 
Step 1: Cut the shapes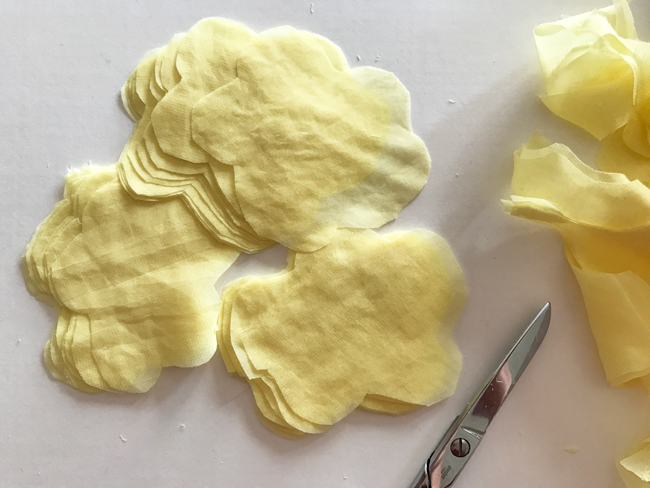 Cut the fabric into rough flower shapes. Mine are about 3″ at their widest point. You don't want anything much larger than that, as they will not hold their shape. Also cut a few in smaller sizes for layering. 
Cut "petal" shapes into them, but don't worry about them being perfect. 
Step 2: Curl the edges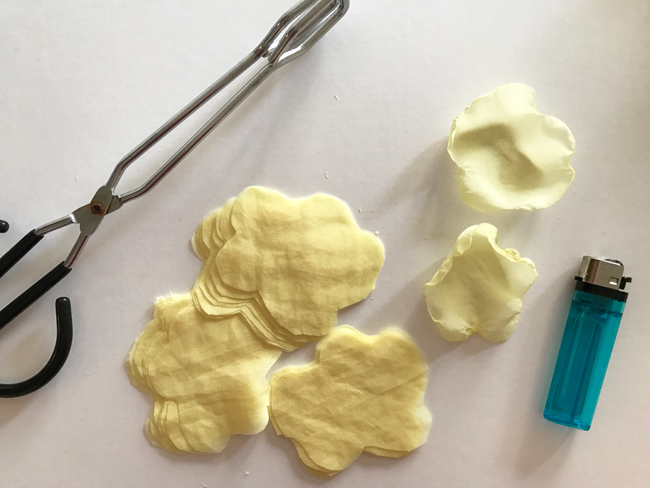 The way to achieve the curled and rough edges is with heat (so needless to say, please take caution when doing this)! Also, make sure to only do this in a well ventilated area, and ideally in a place that is fire proof, like in your sink, tub or outside.
Also, tongs can help a lot as they keep your hands far from the flame. I used a regular lighter, but if you have a long pointed lighter, that's even better!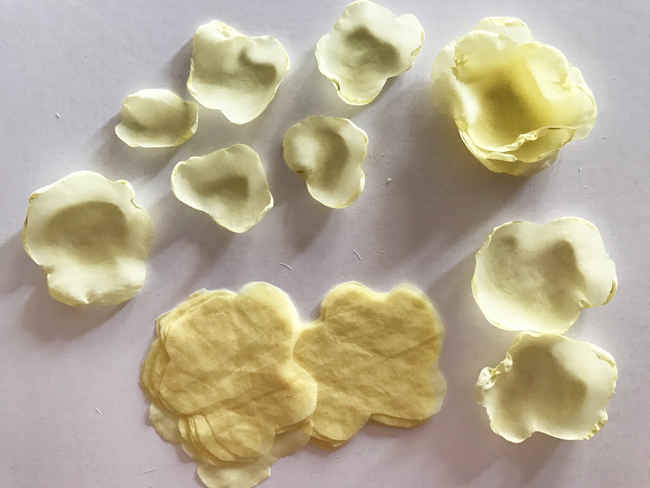 Simply hold the petals in one hand (or in tongs) and hold the flame under the petal to heat up and curl the edges of the fabric. Take extreme caution when doing this, but you'll see the fabric reacts quickly and you'll likely get the hang of it in no time. 
Step 3: Continue making more petals/layers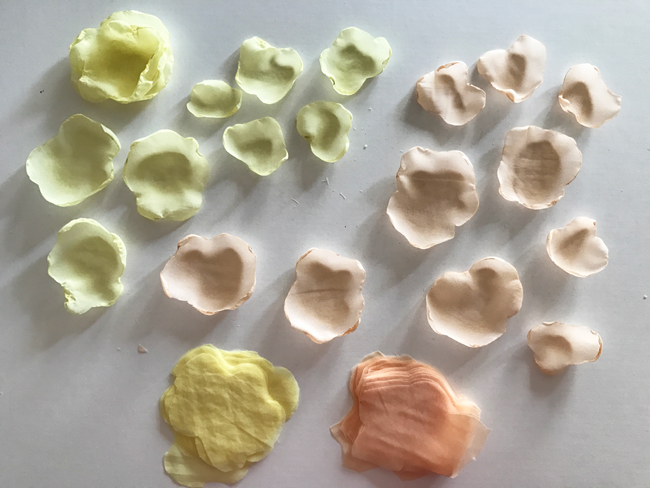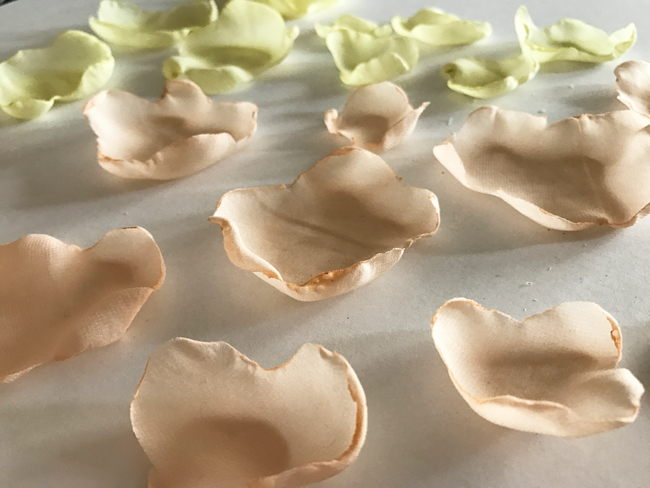 Cut a range of sizes and slowly create all the many layers of the flower's petals until you have a stack to equal the amount of flowers you would like to make. 
Step 4: Layer the petals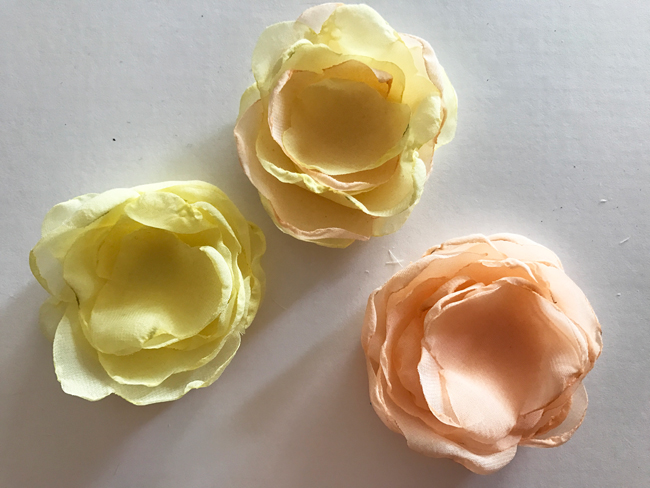 Layer the petals, placing the larger sizes on the bottom and the smaller ones in the middle.
For color interest, you can see how lovely it is to layer them. On the left is all yellow, the right is all pink, and the center flower has both yellow and pink. Because the colors are close in shade, and the fabric is semi-sheer, they blend together beautifully. 
Step 5: Secure the base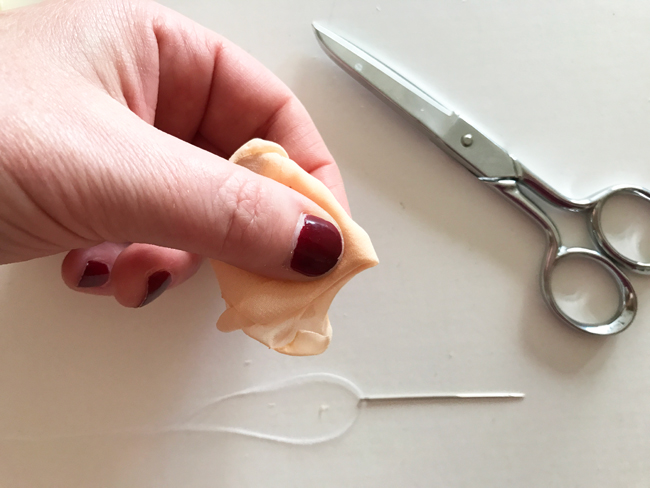 Grab the flowers from the center and fold in half. Fold again, creating a point on the underside, at the center of the flower.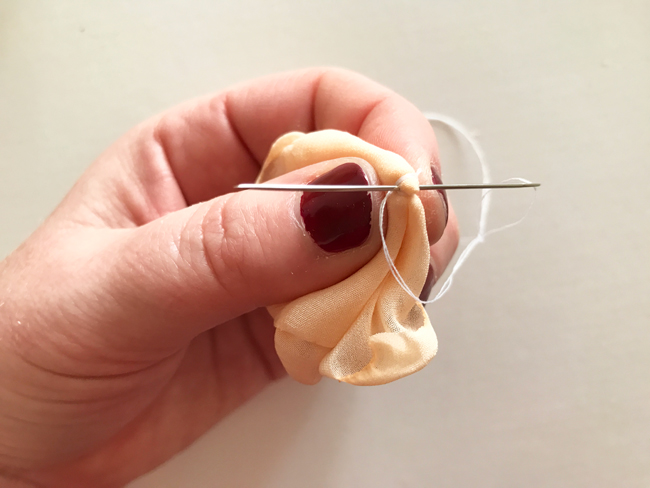 Thread a hand sewing needle and knot the end so it's two threads thick. Secure the layers together at the center point, sewing through all the layers. Go through the fabric a few times to secure, then knot off the thread. 
Step 6: Decorate anything!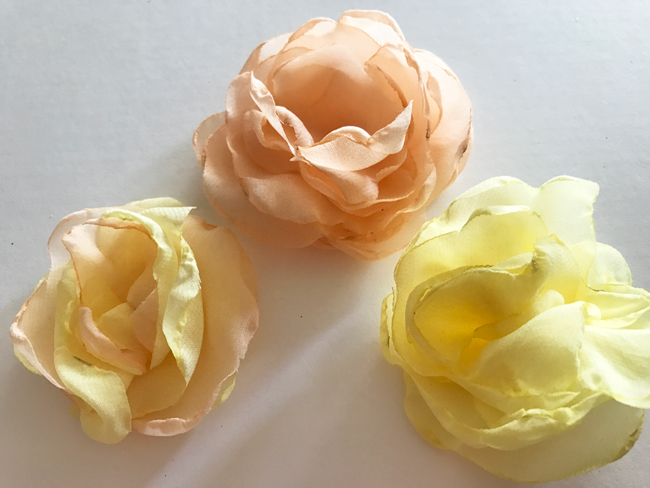 And there you have it! Some elegant and beautiful flowers to adorn anything you like. From here you can work them into any craft, accessory, wedding, or home decor project. You can even attach stems if you would prefer a whole bouquet!