Are you ready for some serious eye candy? These striking quilt designs will make you wish you had more time to quilt mini masterpieces for your walls, your bed and your entire home. Making use of bold colors, negative space, paper piecing and traditional patchwork, these quilts are innovative and inspirational in their designs.
Enjoy these eye candy quilts from Craftsy and the online quilting community!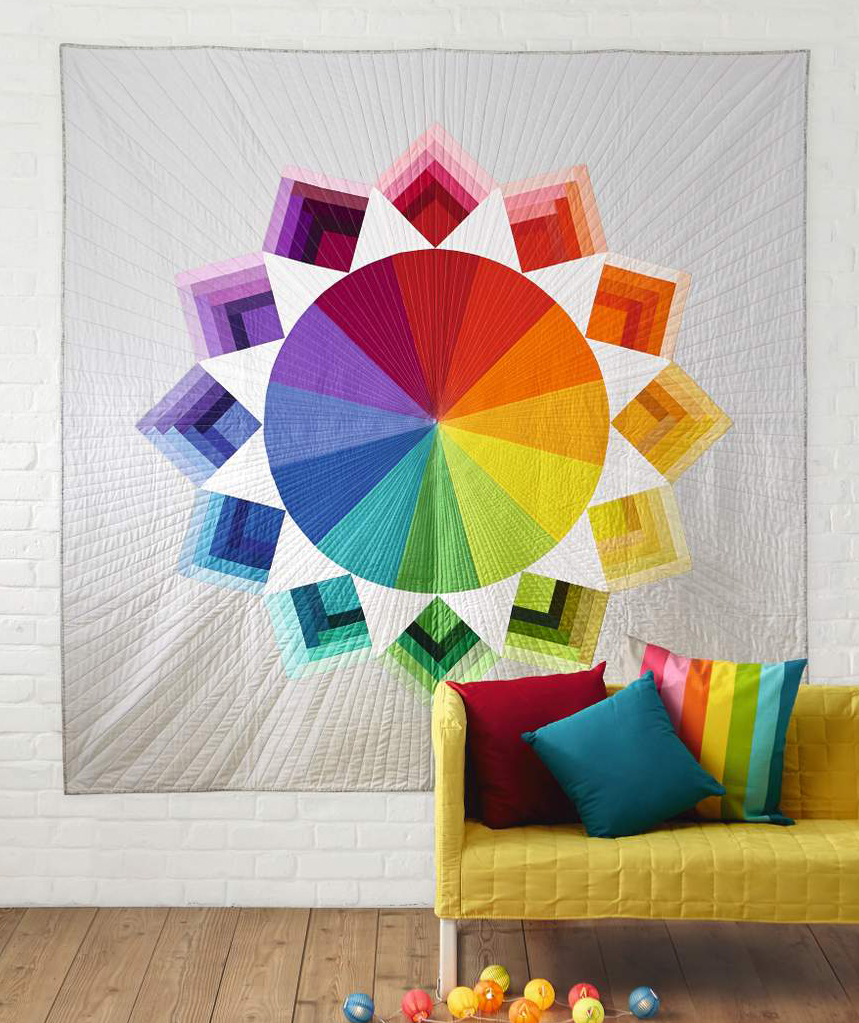 Photo via Love Patchwork & Quilting
Holly DeGroot's design in Issue 12 of Love Patchwork & Quilting magazine makes clever use of rainbow fabrics and colorful thread to create a vibrant Color Wheel quilt. The clever quilting that radiates from the central point outward creates an illusion that draws your eye to the center. Doesn't it look real enough to make you think you could reach in and spin the wheel?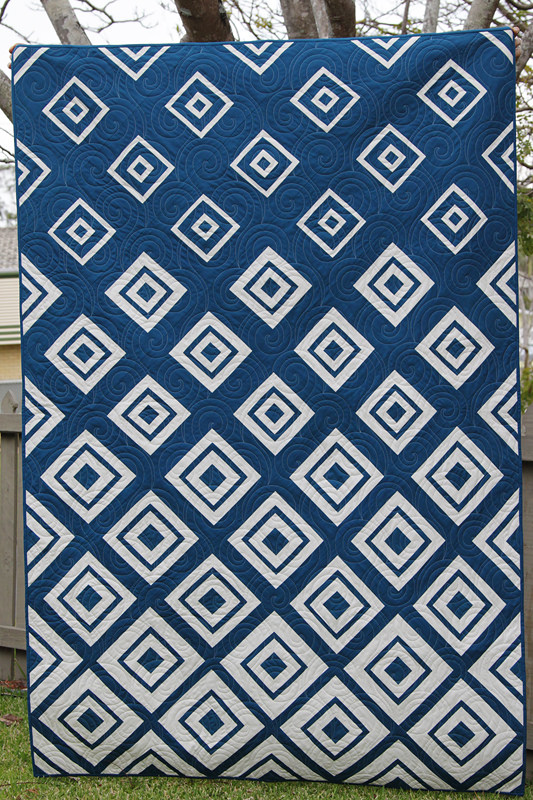 Photo via Bonjour Quilts
Kirsty's stunning Diamonds in the Deep quilt is available as a PDF pattern. What makes this pattern so enchanting is the bold use of just two solid fabrics, a navy and a white, and the illusion created by the "shrinking" blocks as they move upward and the clean lines! This masculine quilt design would make a great gift for Father's Day.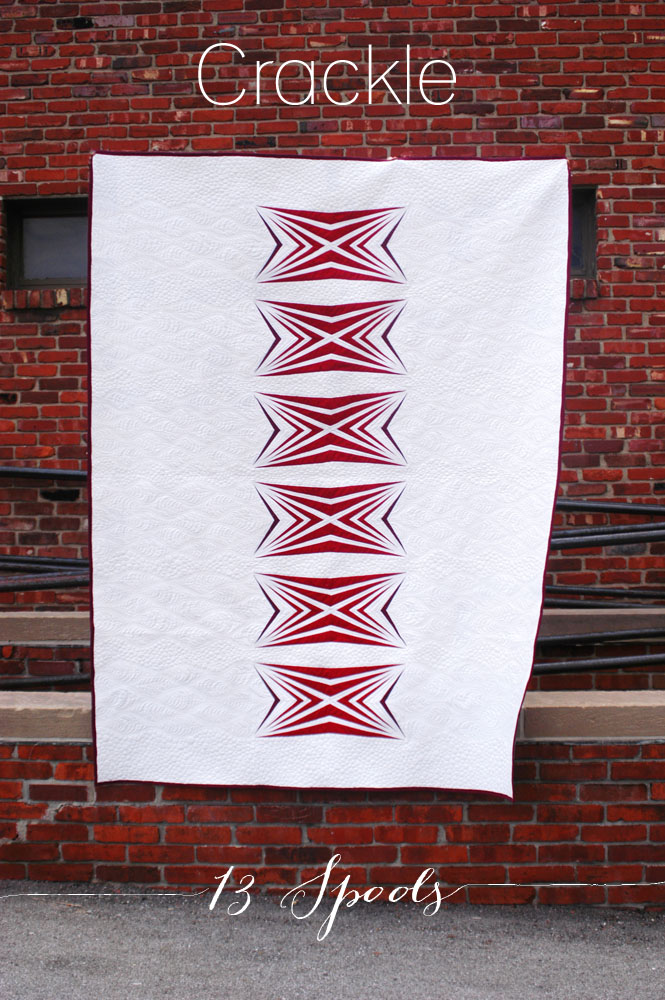 Photo via 13 Spools
Crackle, a modern paper pieced quilt pattern by Amy Garro for Make Modern e-zine, features six large blocks in a central column. With loads of negative space drawing the eye to the center, the quilt has intricate free-motion quilting in the wide borders. The use of bold, bright red also draws the eye!
Photo via Jessee M
The Spinning Icosahedron Mini Quilt is a paper piecing template that gives stunning results! The finished quilt measures at 24″ square, making it a great choice for a weekend project or a mini quilt swap. Pieced with solid fabrics in different values of blue gives the orbs depth and movement.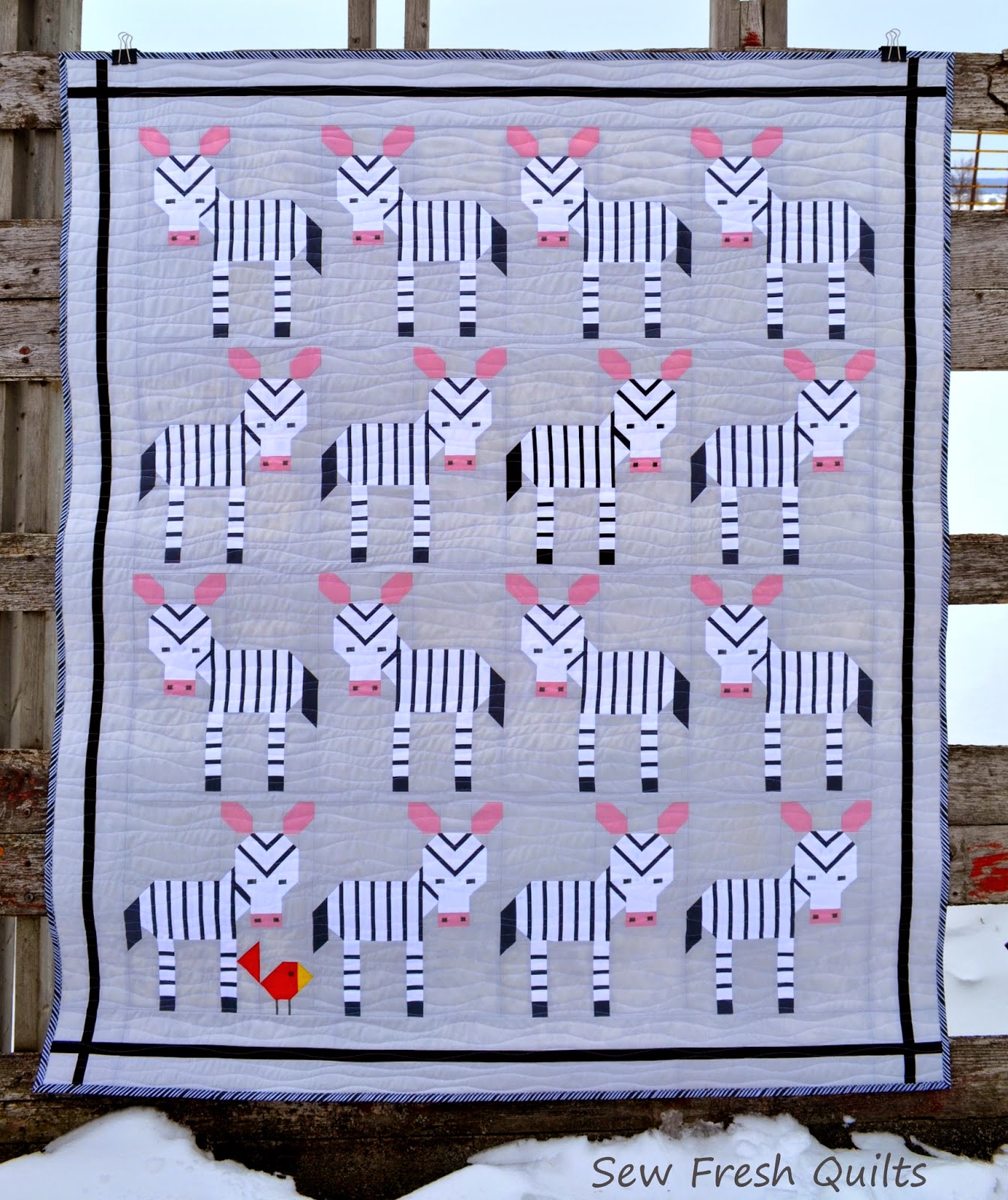 Photo via Sew Fresh Quilts
The ZebraZ quilt utilizes quick strip piecing in a clever way to create the striped fabric for the zebras. It may seem intricate, but the results are stunning! If you don't have the patience for piecing all those stripes, why not try a striped fabric or fun polka dots to create the illusion of animal print? This would make a fun baby gift for a safari-themed nursery.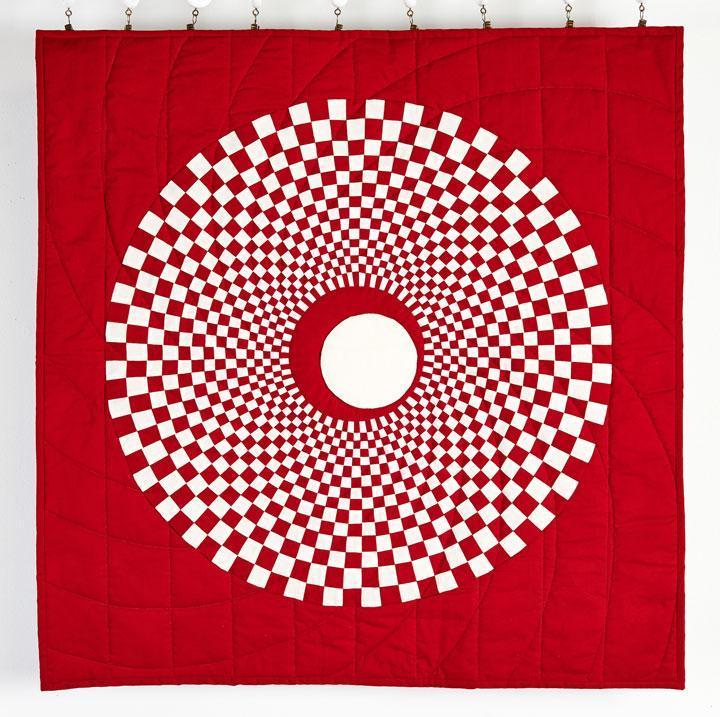 Photo via Andi Perejda
The Circle of Illusions Quilt is a class project in Andi Perejda's skill-building class, Stunning Circle Quilt. Students learn how to cut strip sets with a nine-degree wedge ruler to create this optical illusion. The finished quilt is definitely eye candy, and almost seems to rotate the longer you look at it! Just imagine the feeling of achievement when you can tell your family and friends, "I made that!"
Check out more eye candy quilts here!
Which is your favorite fresh quilting idea?