Whether you stay active by walking in the park, practicing yoga or playing 18 holes of golf, you can now combine your healthy activities with your craft. Give your next workout a handmade touch with these patterns for custom, crafty exercise gear.
Patterns for yogis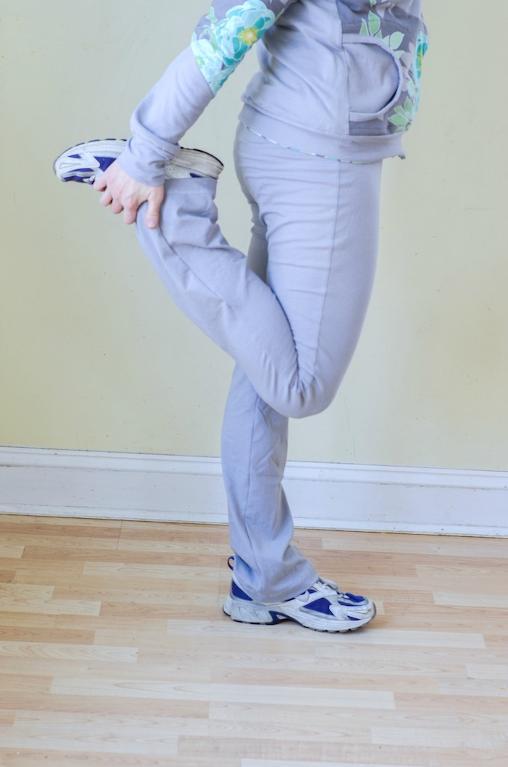 Photo via Craftsy member If Only Designs

bias
1. Women's Yoga Pants
Forget spending an arm and a leg on yoga pants that don't fit quite right. Make your own pair that fits your body perfectly.
2. Flying Boat Yoga Mat Pattern
Did you know you can make your own yoga mat? This balanced pattern will keep you focused through tricky poses.
3. Wisteria Leg Warmers
Keep your legs warm before and after yoga class with these cozy legwarmers. Perfect for capri- length yoga pants!
4. Serenity Yoga Tote
The best way to carry your yoga mat to class is this lacy yet sturdy crocheted bag.
5. Yoga Cross Stitch Pattern
If you practice yoga at home, add this cross-stitch pattern to your space. It'll bring a little extra peace to your practice.
Patterns for walkers, joggers and runners
1. Running Strong
You don't have to switch to the treadmill when the weather gets cold! Head out for a jog — with confidence and a little extra warmth — thanks to this knit hat.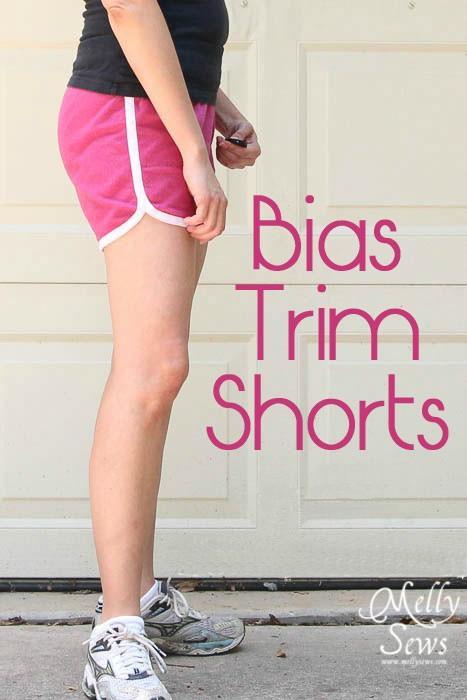 Photo via Craftsy member MellySews
2. Bias Trim Shorts
Comfort is key on a log run or walk, but store-bought running shorts aren't cheap! You'll save tons when you sew this pattern from MellySews.
3. Running Shoe Machine Embroidery Pattern
Add this machine embroidery design to your favorite running socks or jogging pants for a one-of-a-kind detail.
4. Crochet Mitten Pattern
A basic crochet mitten pattern stitched in a self-striping yarn keeps your hands toasty warm on chilly evenings — and makes your look all the more stylish!
5. Baby Sister Quilted Purse & Clutch
Choose either a purse or clutch, depending on the intensity of your walk. Bonus: You'll want to carry these bags even when you're not exercising!
Patterns for golfers
1. Houndstooth Golf Club Covers
Pick a color palette that matches your bag or your golf balls and keep your clubs protected in crocheted style.
2. Golf Cart Embroidery Design
Say goodbye to boring golf towels. Turn a simple towel into a personalized masterpiece with this machine embroidery design.
3. Pocket Golf Ball Cleaner
Instead of using a towel to clean golf balls, try this small bag with a lining. It can even clip onto your golf bag for easy access.
5. Gone Golfing Quilt
After an unseasonably cold round, come home to this festive blanket to reheat. Better yet, keep it in the car to warm up in a flash.
Patterns for cyclists
1. Mod GeoCruiser Jr. Bike Quilt
Big biking fans might want to display this modern design in their home, or just keep it handy to warm up after a chilly ride.
2. Bike Basket Bunting
Turn a simple bike basket into one that turns heads by adorning it with this cute crochet bunting (psst — it's a stash-buster!).
3. Bike Basket Sewing Pattern
This fabric basket is meant to attach to kids' bikes, but you could easily adjust the measurements to fit your own grown-up bike.
4. Bicycle Patterned Knit Hat
Pop this hat on under your helmet while you ride, or keep it on while you're tuning up your bike.
How do you stay active? Have you made any projects for your favorite activity? Let us know in the comments!