Sewing requires an abundance of tools to both conduct the craft as well as to make certain tasks easy and efficient. In most cases, the local fabric store in your marketplace carries everything one needs to sew whether its for sewing clothing, crafts or quilts. But, there are a number of common household items that also have a place in your sewing room.
Sewing doesn't have to be difficult and there are many, common items that can help make any challenging task easier.
Here are the five everyday items you should keep in your sewing room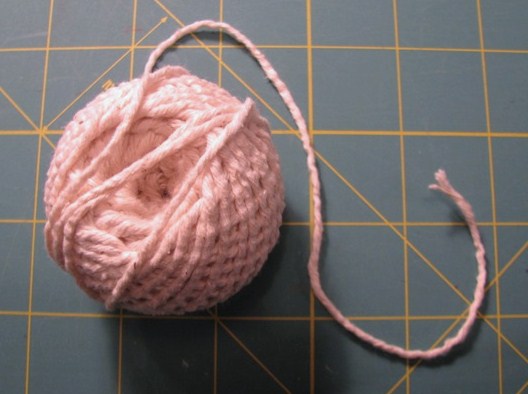 1. String
Common household string is handy for a number of basic sewing tasks. It's a must when fitting the waistline on skirts or pants, and bodices. Whether making muslins or working on the fashion fabric wrapping a length of string around the waist helps to accurately isolate one's true waistline. Mark where the string sits around the waist for a perfect fit every time.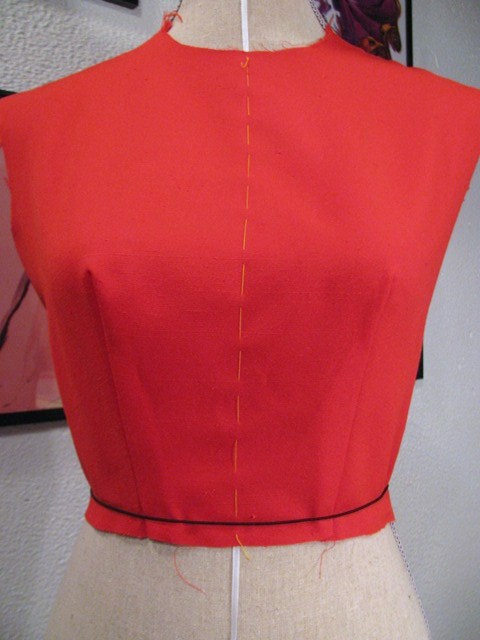 String is also my go-to item when gathering long stretches of fabric. It's much stronger than regular sewing thread so I don't have to worry about it breaking when gathering. Use it in place of thread when sewing those two rows of gathering stitches by sewing a zigzag stitch over regular string along the gathering lines.
Use the biggest zigzag your machine will do and be sure not to sew into the string – very important! Once that's done, go ahead and gather. The process is lightning fast and the gathers are nice and even.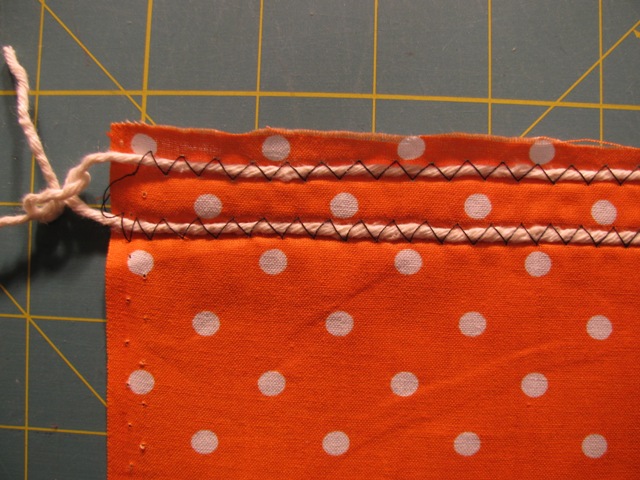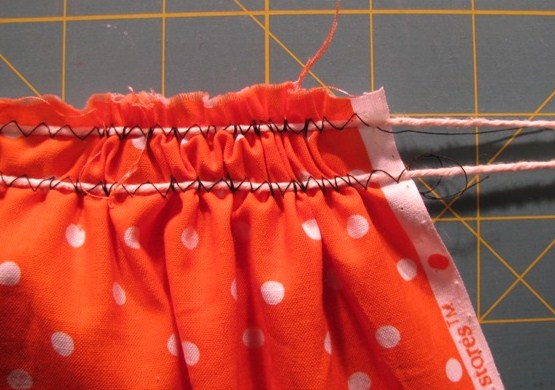 A small piece of string is also useful when sewing zippers. Often when attaching a zipper it needs to be opened (or closed) to get past the zipper tab. This requires the tab to run under the raised zipper foot which sometimes can be a very tight fit. Tying a small piece of string to the tab makes pulling the tab through so much easier.
2. Tape
Regular invisible tape and a roll of painters tape are an absolute must in the sewing room. I keep a roll of ¾" wide blue painters tape at my sewing machine station at all times. It is the secret to achieving a perfectly straight seam. Run a strip of the tape along any desired seam allowance as a guide line and you will never have a wonky seam again.
As for invisible tape, there are simply too many uses to mention. The most obvious reason to keep a roll handy is to complete tissue pattern adjustments. But, one of my favorite ways to use it is to temporarily secure cut seams. How many times have you trimmed off the excess fabric when hemming and the seams begin to open up? Simply tape the seams to hold them in place until the cut edge is permanently sealed with either hem tape, turned under or serged.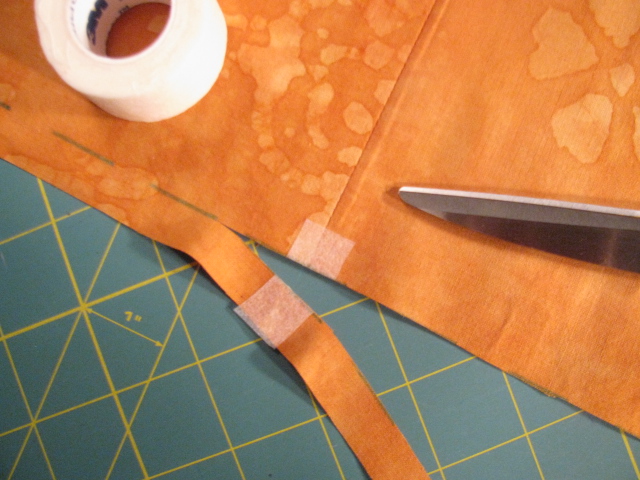 Common tape placed under a regular presser foot is also a great alternative to a Telfon foot when sewing over leather or vinyl. The tape prevents the metal presser foot from sticking to the leather or vinyl. And, it is useful for temporally holding zippers in place before sewing. Center the zipper along the seam line and then use the tape to keep it there when sewing the zipper to the garment.

3. Safety pins
Safety pins are a must for quilters, but they are also good to have on hand for garment sewing. I use the big ones to guide elastic through a casing, but the smaller ones are also great to use as an alternative to marking pens for marking center points or matching points on fabrics like tulle that don't take to any normal types of marking.
4. Tissue paper
Who doesn't from time to time have to make alterations to patterns? Common tissue wrapping paper makes the task easy and is the most compatible with the tissue type patterns. I buy mine at my local dollar store. For a dollar I get 50 large sheets that I can use for a wide variety of uses.
I use it primarily to make or copy patterns, but it is a particularly useful aid for sewing sheer or very lightweight fabrics. I cut it into 2" wide strips that I can place under the fabric when machine sewing to prevent stitched seams from puckering.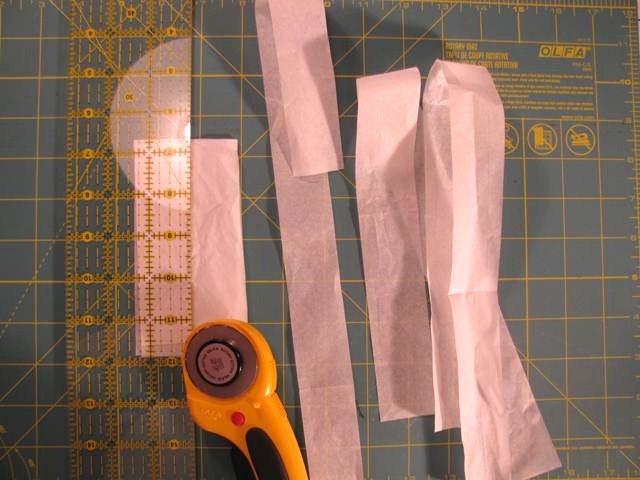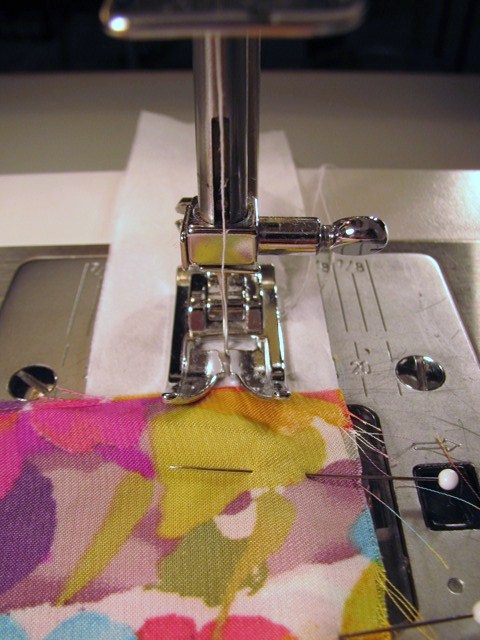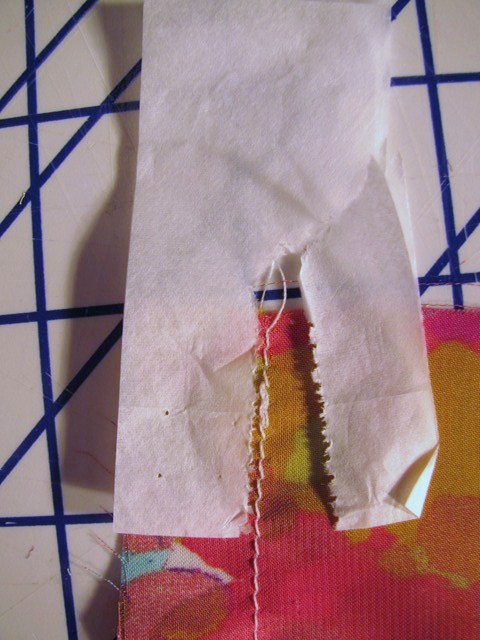 Placing it at the start of stitching a seam also prevents the light, delicate fabric from sinking into the needle plate.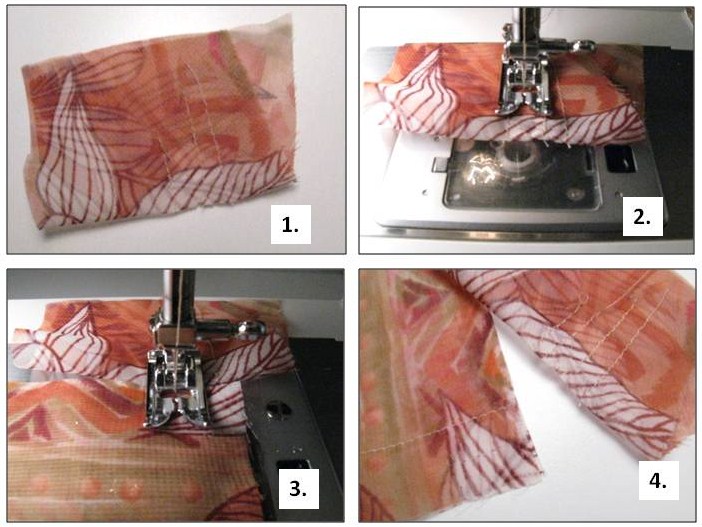 And, it is a must when starting rolled hems on very lightweight fabric. Getting started when sewing a rolled hem with a rolled hem presser foot can be very challenging. The tissue paper helps to stabilize the fabric and prevents it from bunching up as you begin sewing.
5. Flat-head Screwdriver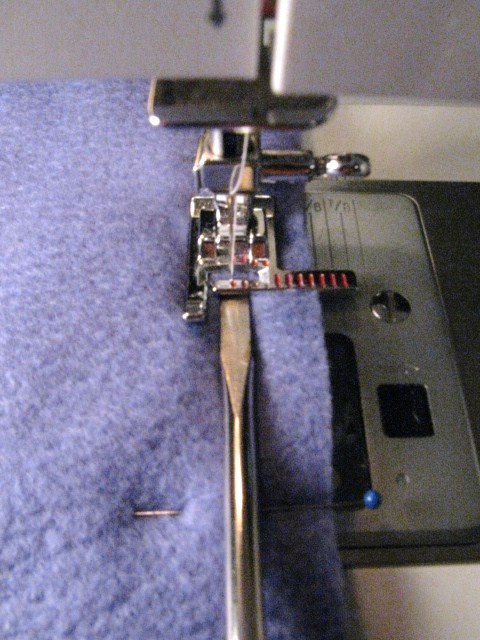 This might seem like an unlikely tool to keep on hand other than to use when changing presser feet but I keep one at my sewing machine station and use it all the time. It is especially helpful when sewing thick fabrics.
The flat edge when placed and pressed just in front of the presser foot as you sew helps to compress the thick fabric and can prevent the layers from shifting when sewing. I prefer to use it in place of a seam ripper or small scissors whose sharp points can very easily get in the way of the needle.