The next time you go to wrap a gift for a special friend, don't worry about putting it in a typical store-bought bag. Create a beautiful sack from a simple envelope that shows you put your heart into it.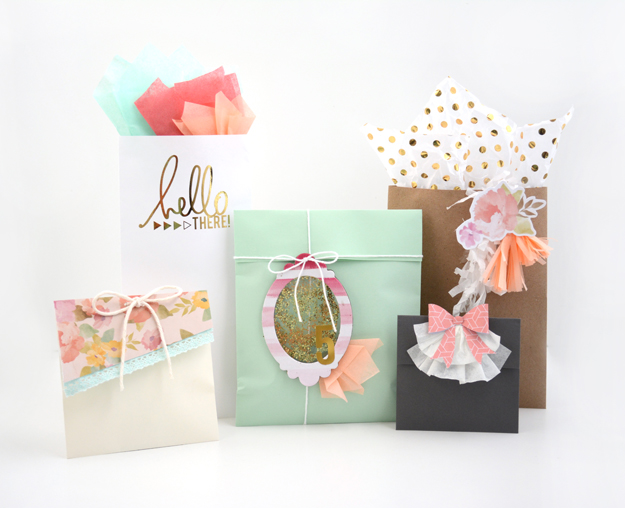 This is one the easiest DIY envelope crafts — each bag only takes 10 minutes or less! And don't think you need to buy special envelopes to make a beautiful bag. The tall "hello there" bag above was made from a standard letter-size envelope that you would use pay your bills. How great is that?
How to make a gift bag out of an envelope
You'll need:
An envelope of any size
Glue
Paper trimmer or scissors
Embellishments (paper, tissue paper, string, etc.)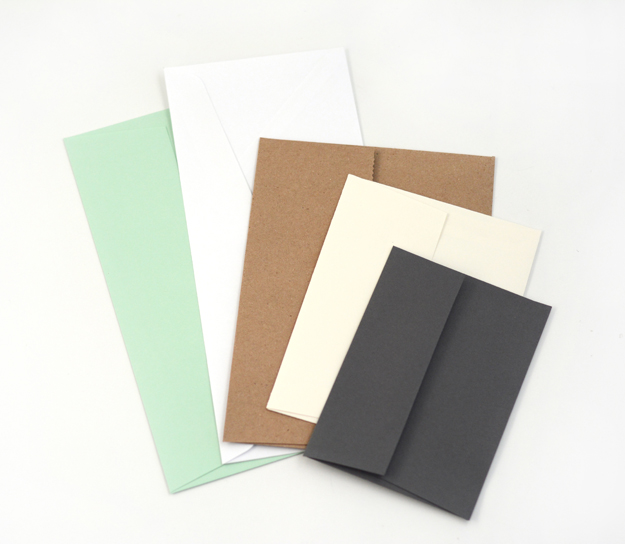 Step 1:
Glue the flap of the envelope down. You can seal it as if you were sending a letter, but glue or another strong adhesive will make it more secure when it's filled with a gift.
Step 2:
Trim off either the right or left edge of the envelope. A little less than 1/4″ works well for keeping the bag as big as possible.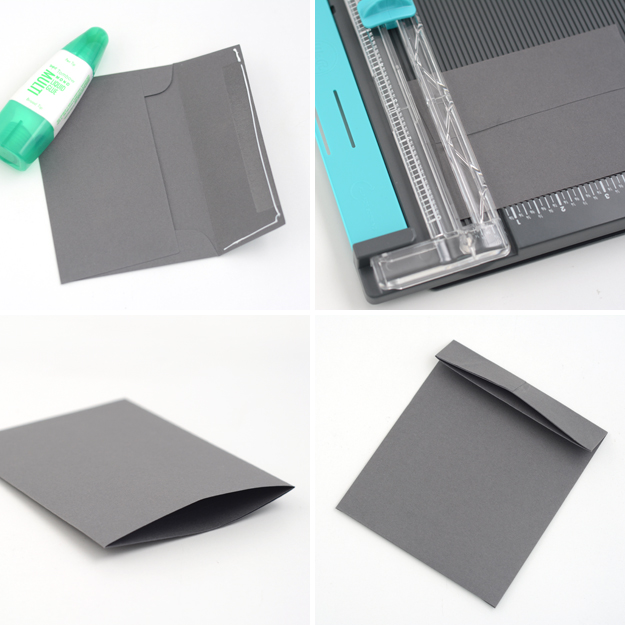 Step 3:
Test if the seams are stable enough to hold a gift — simply slide your hand inside. If you haven't glued the flap well enough, it will pop open. If it does pop open, just glue it again.
Step 4:
If you are going to fold down the top of your bag to close it, as shown below, score and fold it now. That way, when you fill the bag, it will give you a prettier fold.
Envelope bag embellishments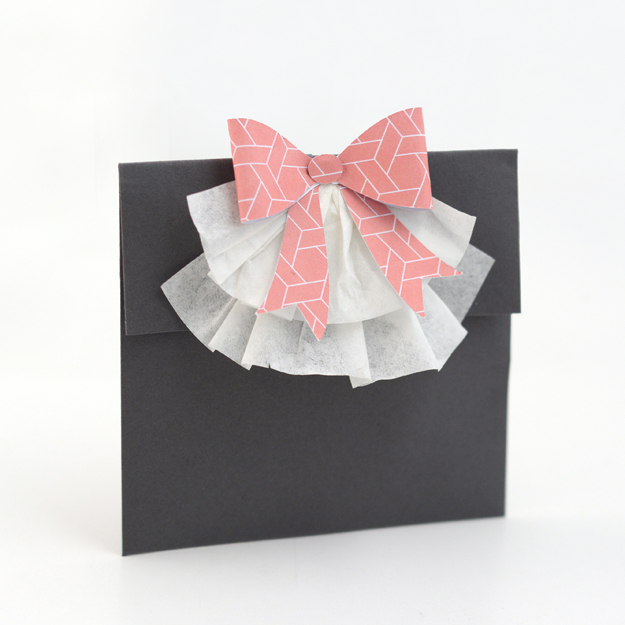 A cute bow
Fill the bag with your gift or yummy treats, fold over the top and staple closed. Cut two strips of tissue paper and gather them along the top edge to make ruffles. Glue them to the top of the flap and top with a paper bow. I used my Silhouette to cut out the perfect bow.
Psst! You can download a FREE template for perfect paper bows from Craftsy.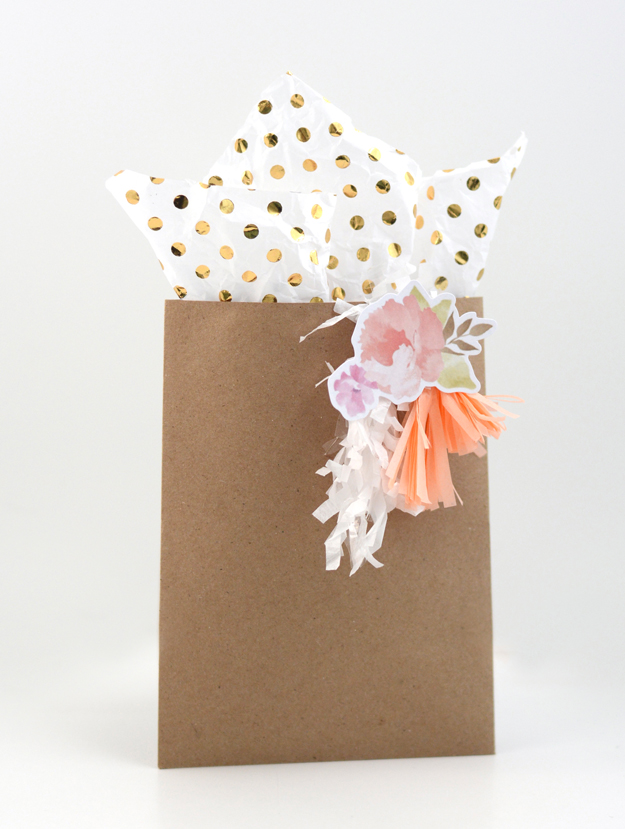 Tissue paper fringe
These tassels are made with two or three layers of stacked tissue paper. Fringe scissors can really speed up the process! A flower die cut or another embellishment topping the fringe makes the bag look neat, and stuffing the bag with some shiny gold foil–dotted tissue paper finishes the look.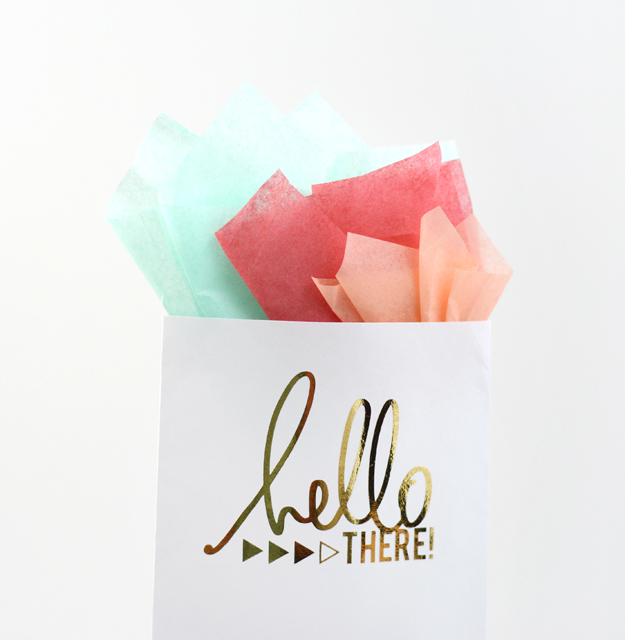 Gold foil stamp
The "hello there" gold foil sentiment was made using Heidi Swapp's gold foil rub-ons — no laser printer or foil application machine required! Rub on the phrase you want with a stylus, then rub the foil over the top. After applying the gold foil sentiment, fill the bag and top it off with some colorful tissue paper.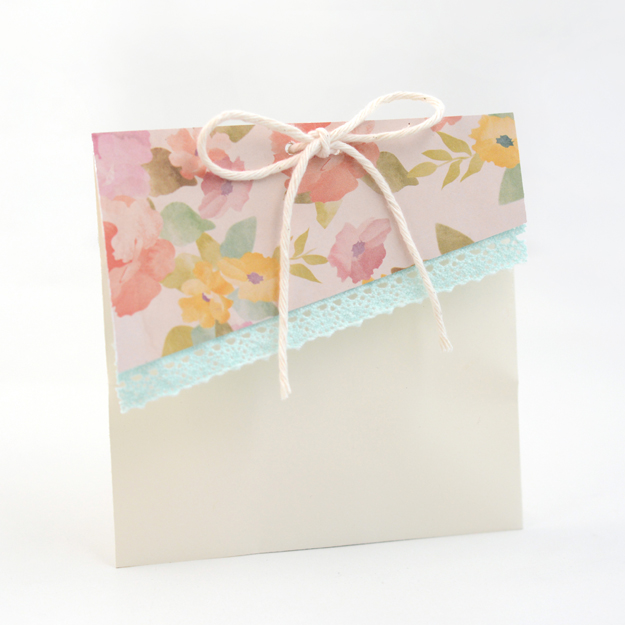 An angled flap
This bag started out with a regular, straight-across fold, but the diagonal cut makes it that much more interesting! Some cute pattern paper cut on an angle, a little ribbon trim on the flap and a bow on top add some fun, memorable details.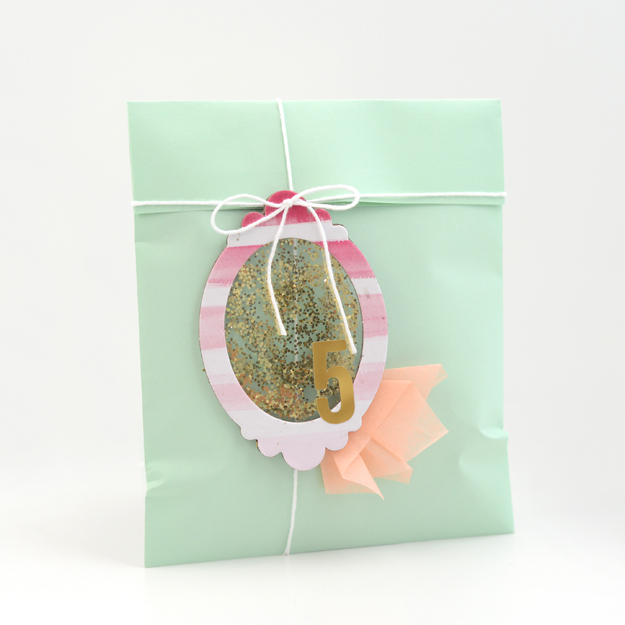 Tied up tight
Wrap the bag with some simple string, then add a few embellishments like tissue paper, glitter and a sentiment (this one has a number for a birthday). Tie a bow as the finishing touch!