Have you ever wished that the dimensions of one of your finished paintings were just a little bigger? Lucky for you there are a few ways to accomplish enlarging artwork.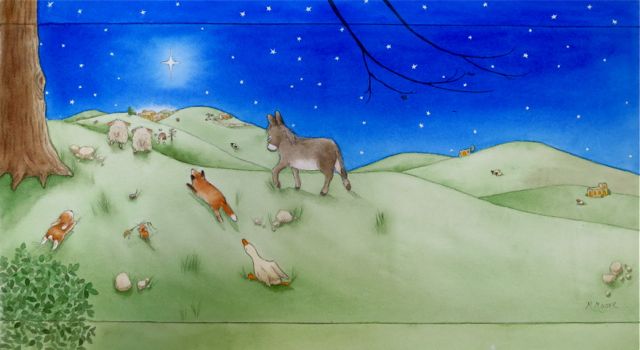 A time may come when you or your creative director may find that finished painting could benefit with a little size increase. Whether it was a miscalculation or just that you would like to use it in a proportionally different format than was originally planned, there may be ways of changing the dimensions or enlarging artwork.
Adding bleed to an existing margin
Using one of my illustrations that was in this same situation, I will show you how I increased the proportions. Since this method for enlarging artwork will require access to Photoshop, it can be used for almost any medium.
Although the size of the finished art was already agreed upon, the creative director found that this one piece could still benefit by having more "bleed" added to the top and bottom of the painting. So we created a panel to extend the art beyond the edges.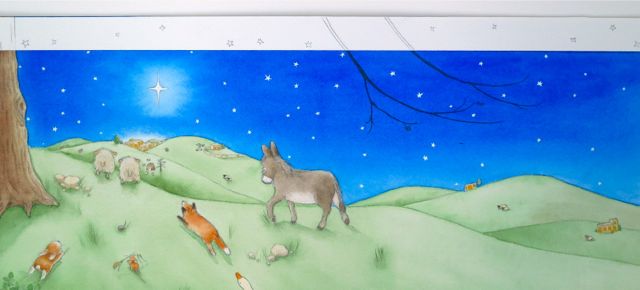 Luckily, we had enough white margin on the watercolor paper to extend the art right on the same sheet of paper. This was simply accomplished by continuing the details of the composition and trying to match the color as well as possible. A little Photoshop ability would then take care of the line of demarcation that is left after.
No margin left around your artwork?
Carefully cut a strip of the same paper used for the artwork (or as close of a match as possible) to the size that you will need to bleed out your artwork.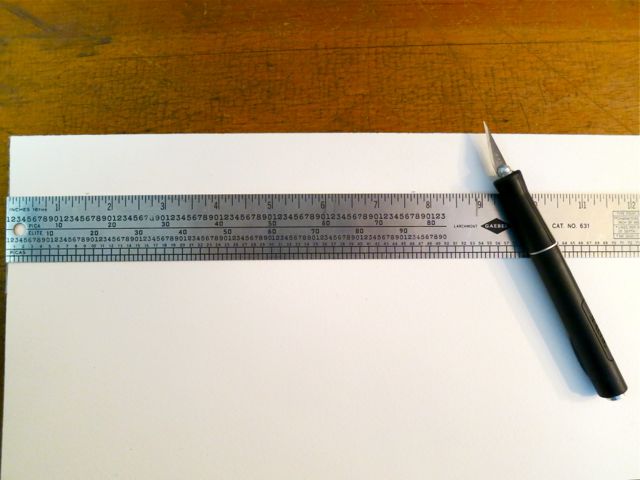 Place it as if it still attached to the paper the artwork is on. Temporary taping is enough to hold it in place while you extend the drawing part of the composition.
Match your paint colors the best you can and finish your panel.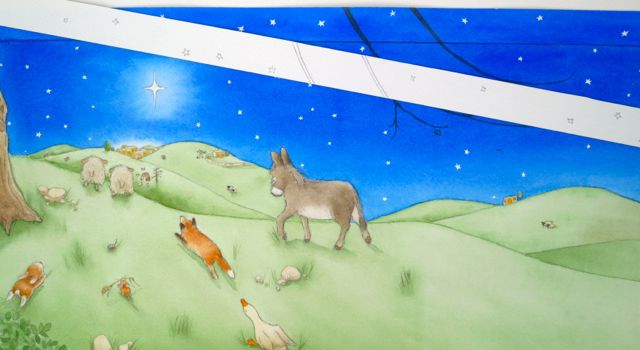 No access to Photoshop?
This way is a bit trickier and requires you still have some blank border around you artwork that you can use to bleed out. It will only be workable for a few mediums that are erasable or dissolvable.
I used an eraser to patiently feather out the edges of my watercolor and the ink outline of the tree. If possible, try to make it a little bit uneven so the finished result will be a little more natural and will help camouflage the disrupted border.
Then I wet my paper about an inch or so on both sides of the now-erased edge.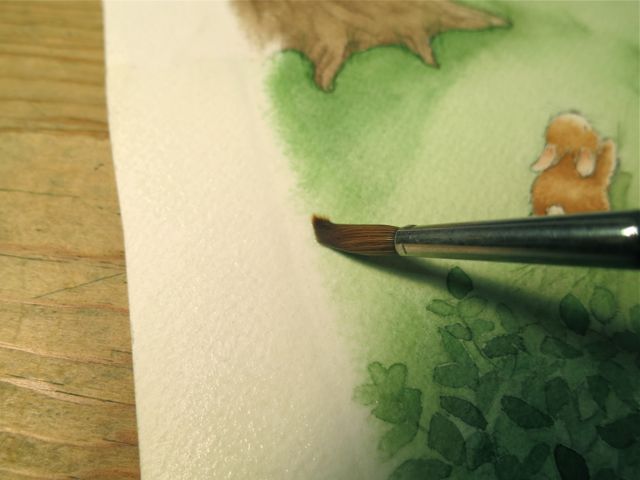 It is imperative to match your paint color as close as possible. Make a color sample before you apply color and obey the old "think twice, paint once" theory.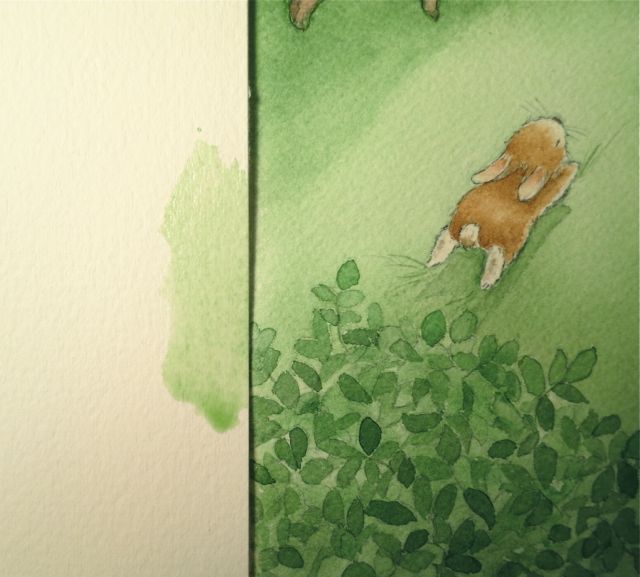 For this, I worked in two layers, allowing the first to dry before I continued. The second layer was more for blotting a little more color (density) here and there where I needed to detract from any traces of the original edge line that may show through.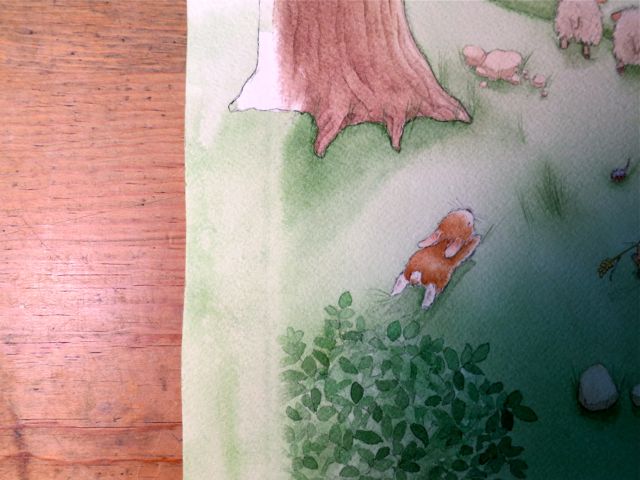 Know when it's finished
Here is how it looks finished. I left a portion of the old edge unpainted at the top left corner here so you can see where the original edge was.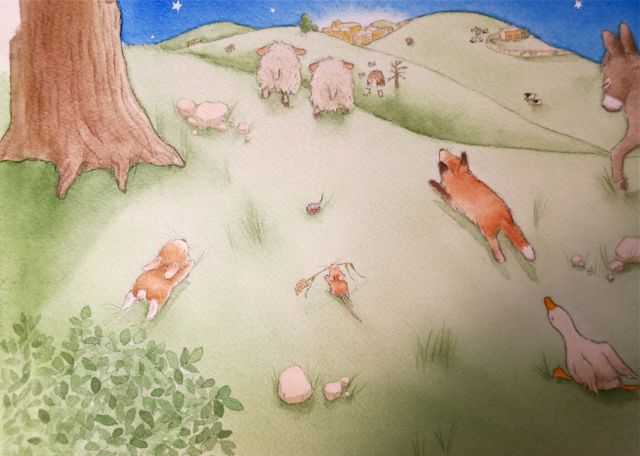 To the naked eye, the additional 1/2" addition to the edge is barely noticeable, which is just fine. Too much fussing to make it perfect may have drawn the eye too much to the altered area.