If you're itching to try English paper piecing, don't let anything hold you back! The good news is that you only need a few basic supplies to try English paper piecing. As you gain experience, you may choose to add a few extras that suit your stitching style. Let's talk about the tools of the trade!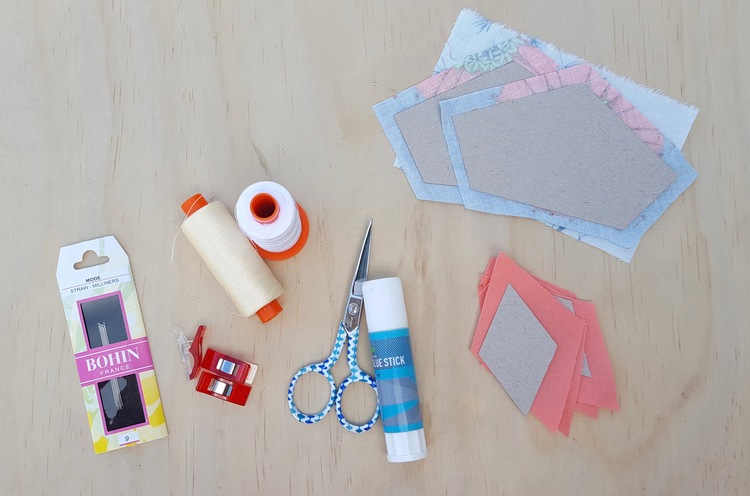 Photo via Tales of Cloth
Essential supplies for English paper piecing
1. Sewing needles
First, I recommend a Straw-Milliners needle in size 9 or thereabouts. These are long, thin needles with a small eye. Once you get the hang of threading a fine needle, you'll enjoy how easily it glides through fabric when hand sewing your English paper piecing projects. Add a needle threader to your list if you have any trouble!
2. Thread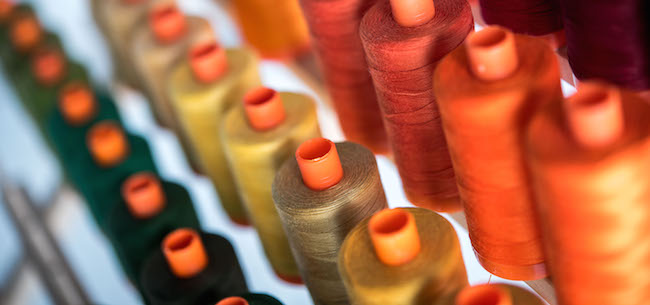 Aurifil 50 wt thread is an excellent choice for any hand sewing task. When English paper piecing, your stitches will often show from the right side of the work. Choose a light-colored thread that blends well with your fabrics. Often white will stand out more than pale gray, pale yellow or pale blue.
3. Paper
You can buy pre-cut EPP paper, which are an ideal thickness between printer paper and card stock weights. They should be thick enough to hold sharp corners, yet thin enough to bend and maneuver as you join rows of shapes. I've enjoyed using Tales of Cloth paper pieces, which are made of recycled papers.
You can actually print your own papers on regular printer paper and cut them out by hand. This is practical for a small project, but not so much for a whole quilt.
4. Scissors
And finally, add a small pair of embroidery scissors to your supplies stash. They are essential for snipping threads and trimming seam allowances. Choose a pretty pair that you'll enjoy handling!
More advance EPP supplies
5. Glue
After learning the ropes, you may wish to experiment with glue basting your English paper piecing shapes. While there are special glue pens available for sewing, a simple glue stick also works and is much cheaper. Most importantly, select a glue stick that is acid free.
6. Rotary cutter and cutting mat
Although you can cut out fabric shapes with simple scissors, a rotary blade and cutting mat will definitely save time. Try layering your fabrics to cut out several shapes at once! A small mat is portable and convenient. Especially if you are using fabric scraps, it's a nice addition to your English paper piecing toolkit. 
7. Templates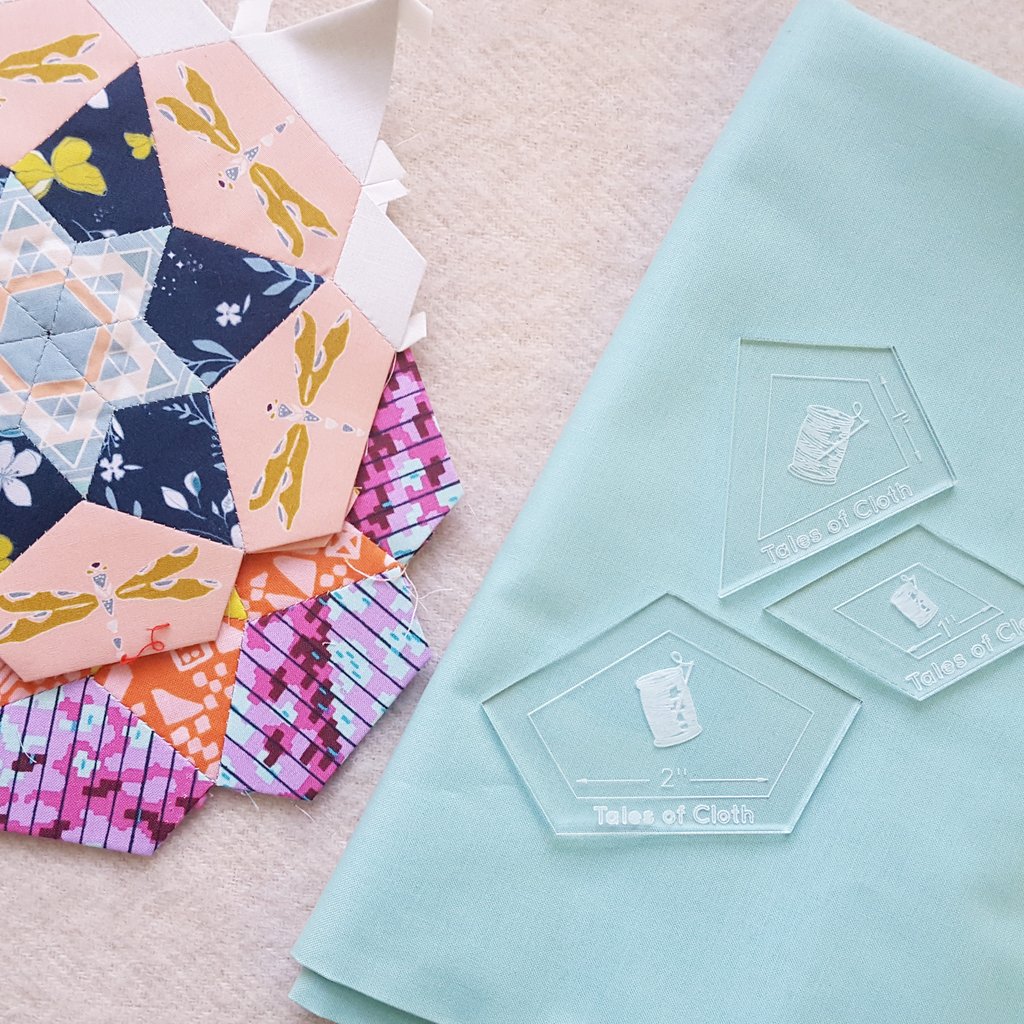 Ice Cream Soda Templates image via Tales of Cloth
Cutting templates are shapes made out of acrylic or template plastic. They include the necessary seam allowances for your shapes. Cutting with templates saves some time and also makes it easier to fussy cut your fabrics. Consider buying a template if you will be cutting quite a lot of one shape (as with a hexagon quilt on Craftsy) or if your shapes are particularly irregular (as with the ice cream soda templates shown above).
8. Clips
When joining shapes, clips hold basted shapes together with perfectly matched seams. For some, this makes accurate seams so much easier! You can use a paperclip, clothespin or Clover Wonder Clips for this task. You'll only need a few for your supply kit.
9. Caddy or organizer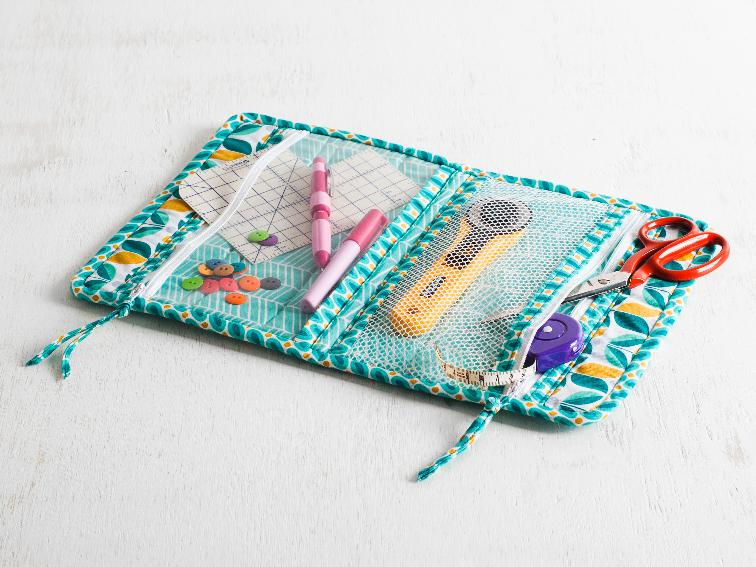 And finally, you need something to hold everything! When sewing becomes portable, it gets even more addictive! Stash all of your supplies for English paper piecing in a tote or zip pouch so you can take your pretty project wherever your heart desires. Bonus points if you make a pretty case to hold them all!