English paper piecing, also known as EPP, is a relaxing and accurate way to piece quilt blocks using small pieces of fabrics and leftovers in the scrap bin. What's even better about this fun technique is that it's easy to learn and doesn't involve many supplies.
Here are some more English paper piecing inspiration showing the technique as used to create Double Wedding Ring blocks, Hex-Den Flowers, and Six-Point Diamond Stars: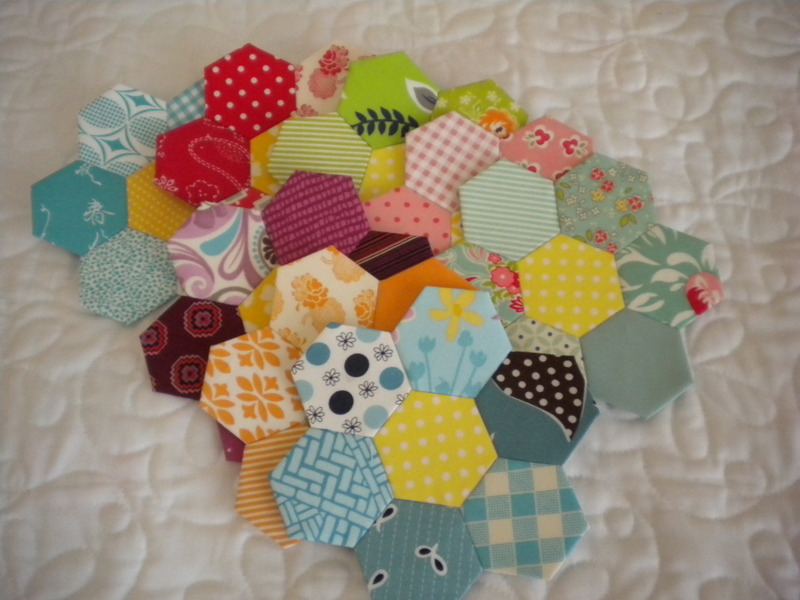 English paper pieced Grandmother's Flower Garden blocks
Grandmother's Flower Garden:
Traditional Grandmother's Flower Garden blocks are created with a center hexagon surrounded by six outer hexagons (and sometimes another layer of outer hexagons). This block is often the most associated design with English paper piecing, however, as we'll see below, there are other fun paper-piecing options available.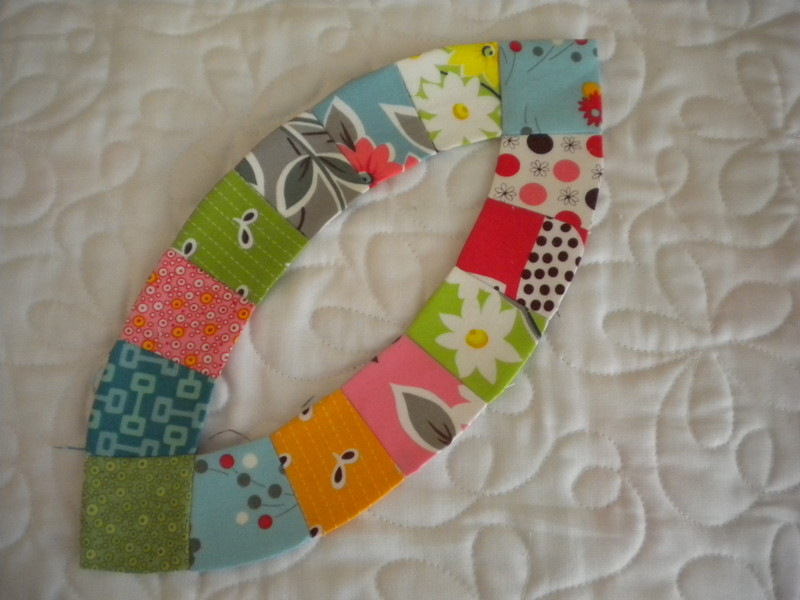 English paper pieced Double Wedding Ring arc
Double Wedding Rings:
Did you know you can use English paper piecing techniques to accurately piece Double Wedding Ring blocks. This is an excellent way to make a scrappy Double Wedding Ring quilt.
When using English paper piecing for these quilt blocks, be sure to keep the pattern pieces separated by type to make it easier to construct your rings after the pieces have been basted. After you have created your paper-pieced Double Wedding Rings, your rings will have finished edges, and you can easily hand-appliqué them to background fabrics to create your blocks. This eliminates curved sewing and creates accurate rings for your quilt.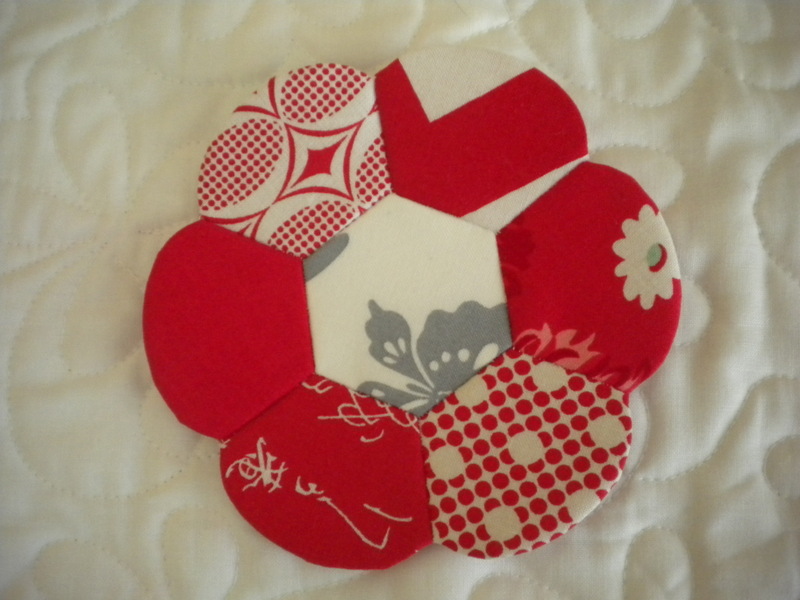 Hex-Den Flower block, English paper pieced
The Hex-Den Flower:
The Hex-Den Flower, constructed with all hexagon shapes, is a fun twist on the usual Grandmother's Flower Garden block. The Hex-Den Flower uses a hexagon center and outer "petal" pieces that have curved edges.
There is a trick to basting the curved edges:
Step 1: Begin on one of the corner sections and baste as you would when basting a hexagon.
Step 2: Then, bring the needle and thread up through the fabric above the top rounded portion of the paper piece.
Step 3: Take several small gathering stitches along the top of the Hex-Den piece. When you get to the other side, pull gently, gathering the fabric along the top of the Hex-Den piece.
Step 4: Continue around, securing your thread after each edge has been basted into place.
Step 5: Then, create the Hex-Den Flower just as you would a Grandmother's Flower Garden block by sewing six Hex-Den pieces around one hexagon center.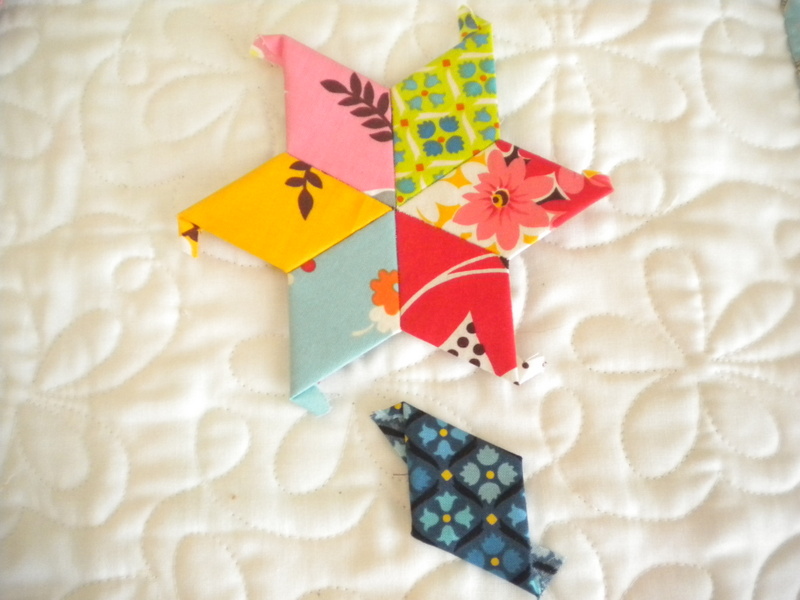 English Paper Pieced Six Pointed Diamond Star
The Six-Point Diamond Star:
The Six-Point Diamond Star is another unique block that's easily assembled using English paper piecing.
It's easy to achieve perfect points using paper piecing for this star block:
Step 1: Begin by basting fabrics around the diamond paper. Two of the four points will have a fabric "overlap" as shown in the photo. This fabric overlap will be hidden underneath the block when the six diamonds are sewn together to create the star.
Step 2: When basting the diamond stars together, use the whip stitch and baste all the way from one side to the other.
Step 3: Continue adding diamonds until you have a diamond star. Hexagons can be used in between the diamond star units when sewing them together into a quilt project.
Which type of English Paper Pieced design would you like to try?