Ordinarily, we embroider on light, pastel, or brightly colored fabrics. Stitch on black? Absolutely! Embroidery on black fabric emphasizes vibrant colors and stitch textures. You may be surprised at just how beautiful your machine embroidery can be when you venture over to the dark side!
Photos via Golden Needle Designs
Polish Folk Art
You can almost feel the color in these gorgeous Polish folk art designs. Even the intricate swirls jump off of the background. Although none of the colors used are neon shades, they emit bright tones in high contrast against deep black.
Get the Polish Folk Art 35 design (left) >>
Get the Polish Folk Art 28 design (right) >>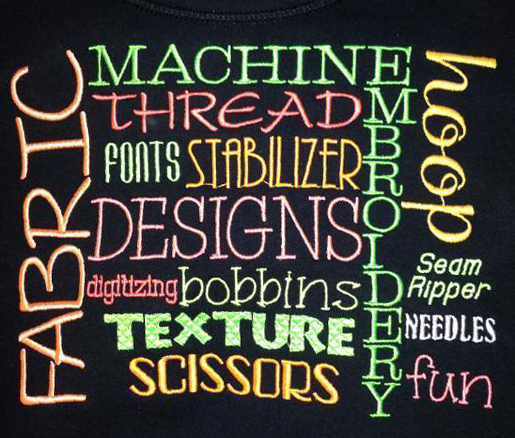 Photo via Bluprint member Carole Baker Designs
ALL About Machine Embroidery Design
Subway art has an appeal all it's own but is especially sharp against black, dressing things up a bit.
Get the ALL About Machine Embroidery design >>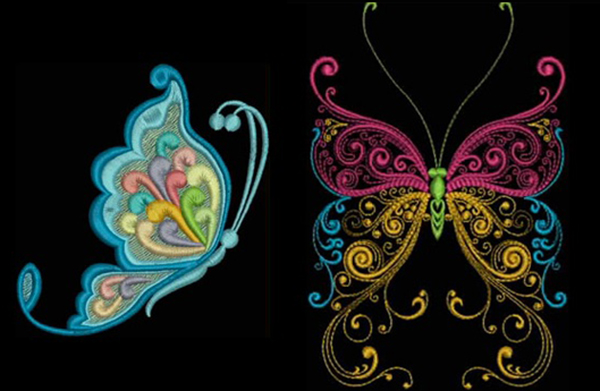 Photos via Kreations by Kara
Butterfly Bounty
Both fill designs and light, airy loops and scrolls are equally elegant on black.
Get the Butterfly Bounty designs >>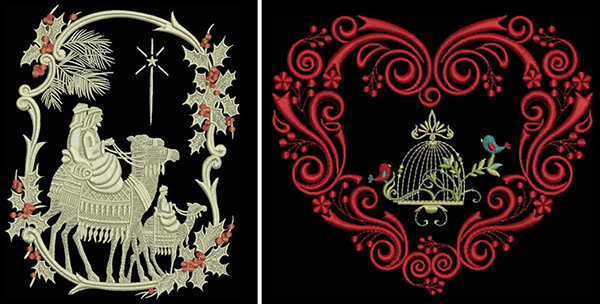 Photos via Kreations by Kara
Monotone Color Designs
Even monotone color designs with a hint of color benefit from high contrast. Textural details provide an artistic quality.
Get the Timeless Treasures design (left) >>
Get the Let There Be Love design (right) >>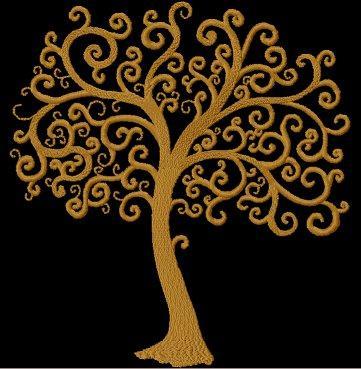 Photo via Bluprint member Digital Giggle
Tree of Life
Simple details exude a powerful presence that would be lost on a lighter background.
Get the Tree of Life design >>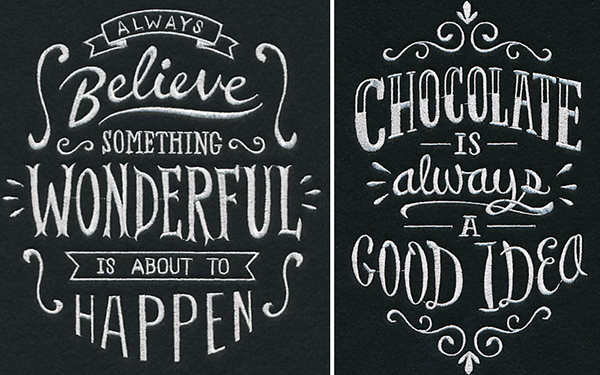 Photos via Embroidery Library
Chalkboard Designs
Although the contrast is not quite as high as the deep black fabrics, chalkboard art would not work on any other color. It looks like it belongs.

Photos via Ace Points
Colorful Threads
Black and white, variegated, and solid colored threads each work well when embroidering on black fabric.
Get the White Work Elegance 2 designs (left) >>
Get the Neon Feathers 2 designs (middle) >>
Get the Decorative Birds designs (right) >>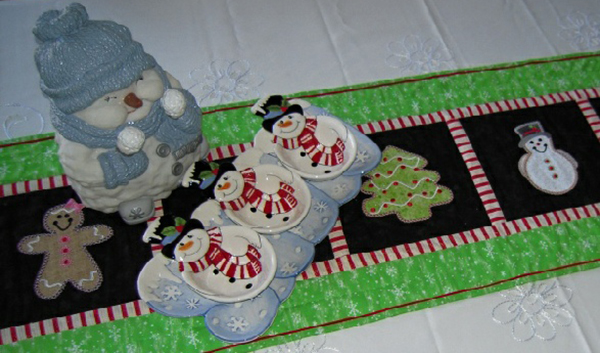 Photo via Sew Inspired by Bonnie
Christmas Cookies Appliqué
Black doesn't often come to mind when thinking of holiday colors, but it creates an elegant backdrop for featuring these adorable appliqué Christmas cookies.
Get the Christmas Cookies designs >>

Photo via Oma's Place
Coffee and Tea Mug Rugs
There is just something about using a black background; it makes even the most common images, like a coffee cup, seem sophisticated.
Get the Coffee and Tea Mug Rug Combo designs >>
Not all black fabrics are created equal. You may think black is black when, if placed side by side, it can appear to be more brown or blue. If you are looking for a true black fabric, RJR Fabrics created an Amish black fabric just for them.
Give it a try. Come on over to the dark side!
Machine Embroidery Essentials Made Easy
Build a toolkit of essential techniques for confident machine embroidery.Get My FREE Guide »