Have an embroiderer on your holiday shopping list? Whether they prefer stitching by hand or machine, you're bound to find something they'll love in this roundup of the best embroidery gifts for 2015. You may even want to pick up a few for yourself!r yourself!
1. 20 Things Every Machine Embroiderer Should Know
No matter how long you've been embroidering, there is always something to learn. Industry expert Lindee Goodall shares 20 years of experience in picking the right stabilizer, hooping techniques, choosing threads and using the right needle in this online class. It will be one of the best gifts you'll give and you will want to get one for yourself!
While you're at it, why not download and print the FREE PDF guide Stitch With Success: Machine Embroidery Essentials Made Easy and include it with your gift!
2. John James Milennium Collection Needles
Give quality, variety and usefulness – all in the same gift! This limited edition needle collection features everything a hand embroiderer needs. Get 100 needles in assorted sizes, including 18 sharps, three quilting, 21 darners, 25 embroidery, 14 tapestry, two milliners and one needle threader.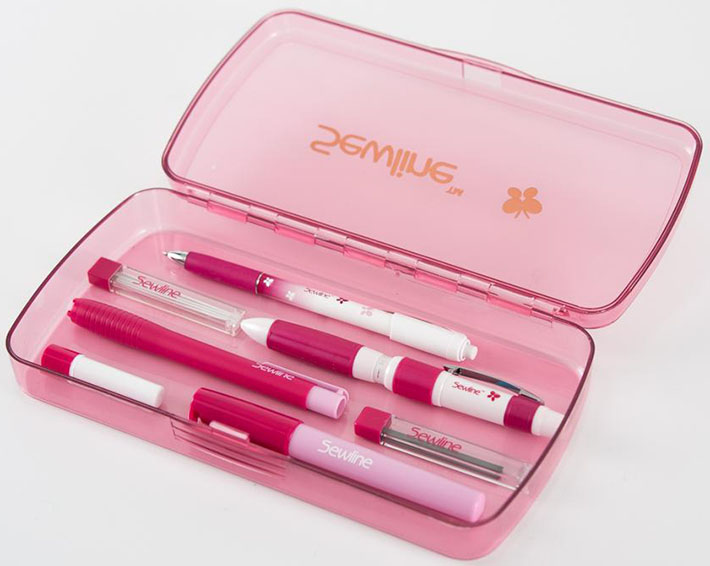 3. Sewline Gift Set
Whether you embroider by hand or machine this Sewline set helps mark fabric and holds it in place. Transfer designs using a precise mechanical pencil with erasable colored leads, then hold appliqué fabric in place with the water-soluble glue pen. It includes an eraser, refills and keeps everything together in a handy storage case.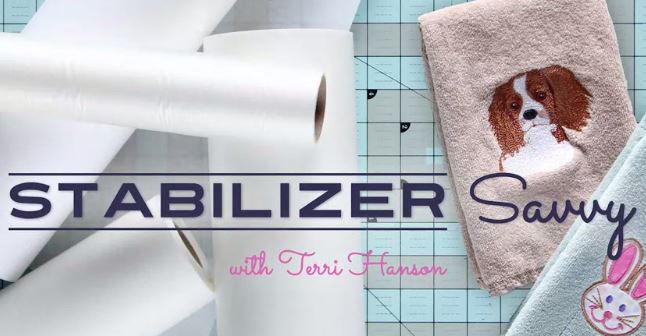 4. Stabilizer Savvy
Tear-away, cut-away, wash-away, heat-away, sticky, fusible, it's all so confusing. Which one should you use? Your embroidery friends would certainly appreciate this intermediate machine embroidery class and expert instructor Terry Hanson makes it all so easy to understand.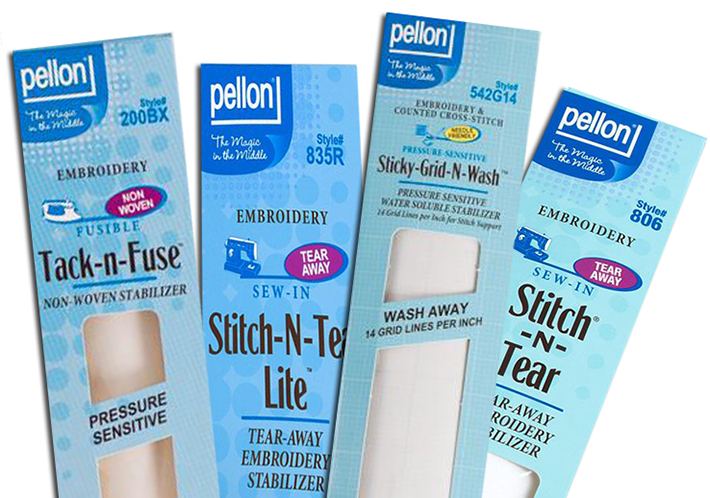 5. Stabilizer Assortment
What's better than a class on how to use stabilizers? How about an assortment of stabilizers to try out while you are learning! Buy some of each and create a stabilizer gift basket. It's a gift your machine embroidery friends will always use.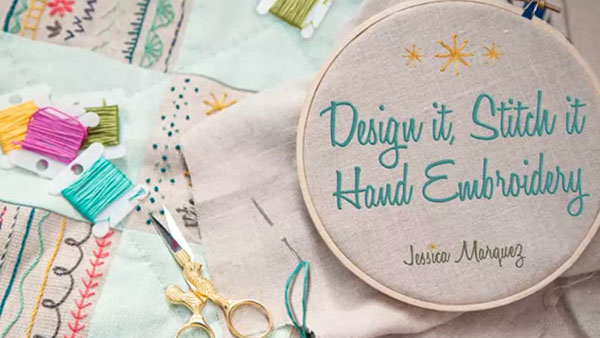 6. Design It, Stitch It: Hand Embroidery
Have someone on your list who has always wanted to learn embroidery? How about a friend who wants to get reacquainted with the craft again? This class is ideal for beginners and as a refresher. Learn how to transfer designs to cloth and all of the stitches needed to begin and build upon.
Print up the FREE Beginner's Guide to Beautiful Hand Embroidery would be the perfect complement to the Design It, Stitch It class. Download a copy now!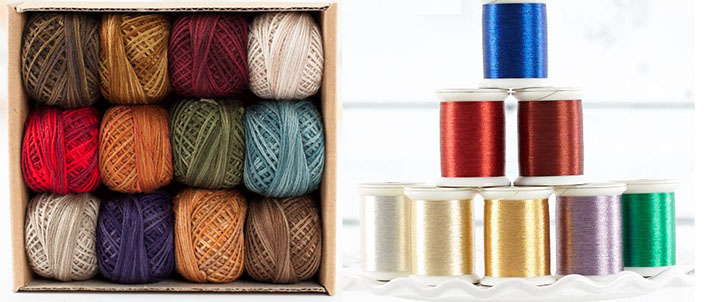 7. Threads Galore
Just as with fabric, an embroiderer can never have too many threads. There are dozens of mouth-watering collections that are perfect for those who like to embroider by hand and machine. Choose from beautiful pearl cottons, a palette of Aurifil 12 wt. and 50 wt. cottons, metallics, polyesters and more. It is a great complement to any embroidery class!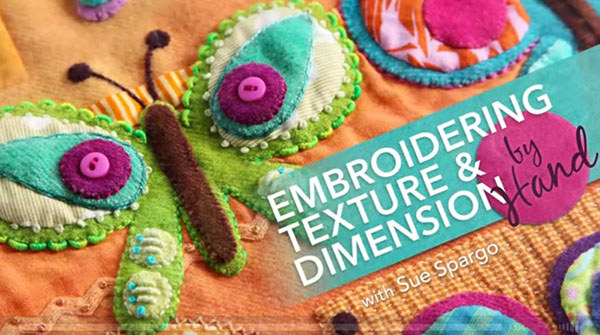 8. Embroidering Texture & Dimension by Hand
Take your embroidery to another level with appliqué layers, texturized stitching and wonderful embellishments like ribbons and beads with step-by-step guidance from expert Sue Spargo in her online class. This class would make a great guild gift or a fun girls' weekend activity.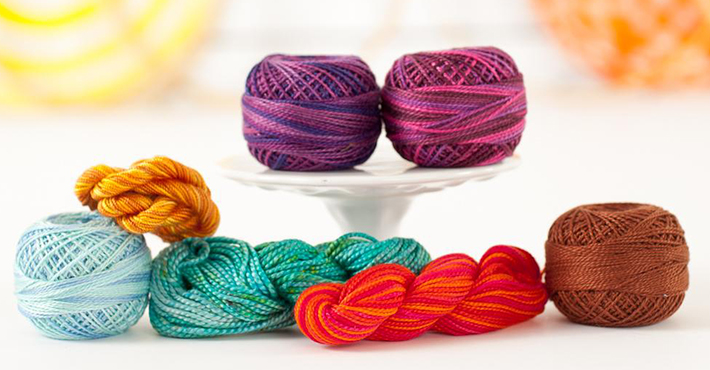 9. Embroidering Texture Thread Starter Course Kit
If you are taking or gifting the Craftsy class Embroidering Texture & Dimension by Hand, you might also be interested in picking up the delicious companion kit. This collection offers a bright, saturated color palette, along with a unique line of variegates. It includes high-quality Eleganza Perle cotton thread, known for its superior strength and luster.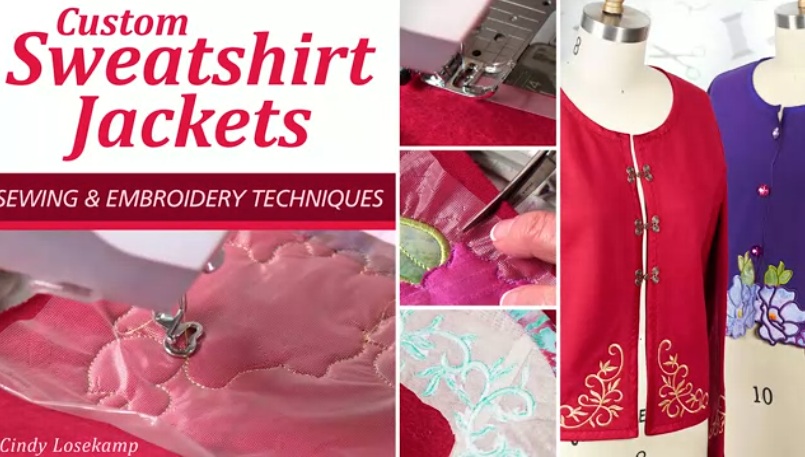 10. Custom Sweatshirt Jackets: Sewing & Embroidery Techniques
Who knew loungewear could look so good? These fabulous sweatshirts make terrific gifts. With 30 years of teaching experience, Cindy Losekamp shows how to hoop, stabilize, bind, create appliqué edging and center designs on sleeves in this online class.