Some of the most beautiful handwork of our time has its origins in every corner of the world. Read on to explore embroidery from around the world without leaving the comfort of home!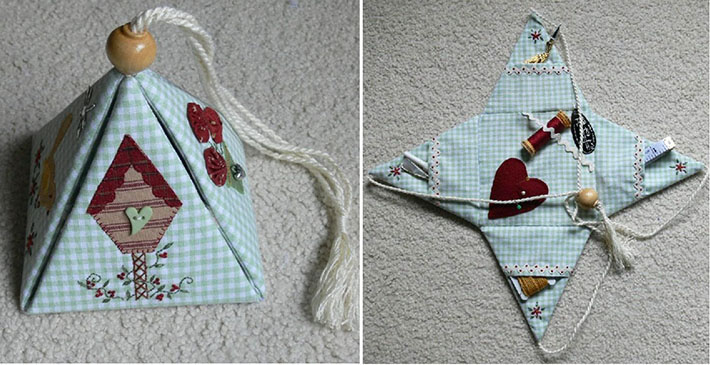 Photos via Bluprint member Val Laird Designs

1. France: French Connection Etui
Etui are decorative containers for holding personal items like makeup and trinkets. This adorable etui is embellished with appliqué, buttons and decorative stitches. It is the perfect portable sewing kit!
Get the Pattern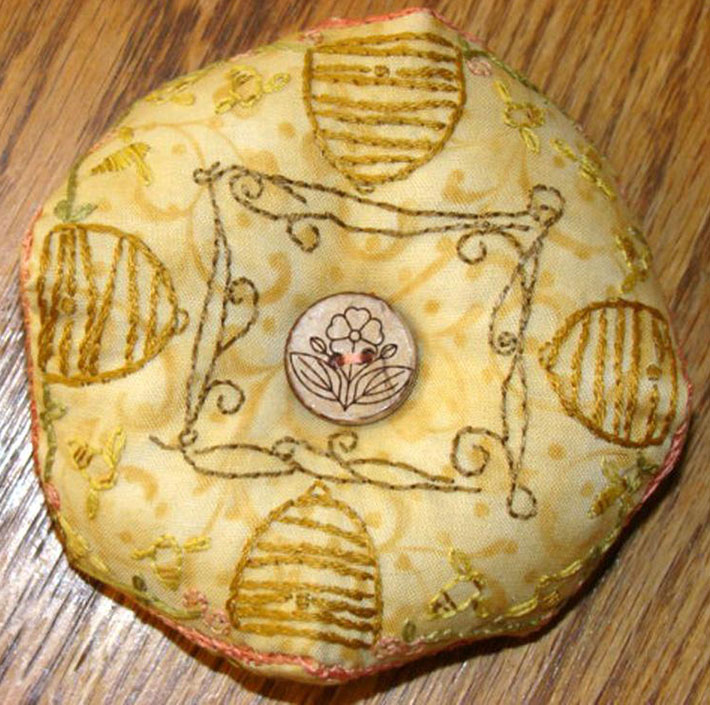 Photo via Bluprint member Country Garden Stitchery

2. France: Honey Bee Biscornu
The French adjective biscornu means skewed, quirky or irregular. This tips of embroidery has gained popularity of late as pin cushions. The eight-sided small pillows are typically embellished with stitching, beads and buttons, like this one that is as cute as can bee! 
Get the Pattern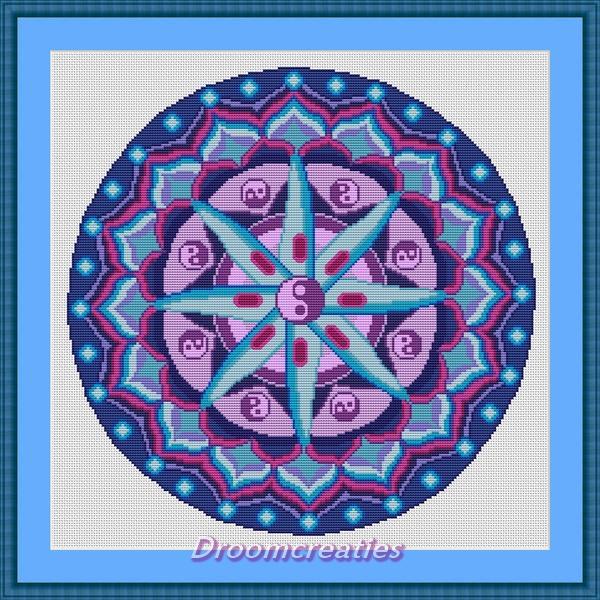 Photo via Bluprint member Droomcreaties Design & Foto Studio
3. India: Mandala Planula
Mandala is Sanskrit for circle. Most often round, mandala designs have spiritual significance in Indian religions. They represent the universe, the circle of life, sun and moon, and promote well being. If you like this cross-stitch pattern, Droomcreaties Design & Foto Studio has more than an dozen others you can try.
Get the Pattern

Photos via Bluprint member Scarlett Rose's Celtic & More

4. Ireland: Celtic Knot and Mini Celtic Cross
Around 450 A.D., Celtic knots could be found all around Europe. Today, we attribute their origin to Irish, Welsh and Scottish roots. Mystic and spiritual in nature, Celtic knots have no beginning and no end. They are infinite but stitch up quickly!
Get the Celtic Knot Pattern
Photos via Bluprint member Unicorn Studios

5. Japan: Temari Fans and Temari Narcissus
The art of Temari is more than one thousand years old. The Japanese craft involves decorating balls, temari, with thread. They are a symbol of cherished friendship and originated as a gift from parents to children on New Year's day. Often, a wish for goodwill would be written on paper and wrapped within the ball.
Get the Temari Fans Pattern
Get the Temari Narcissus Pattern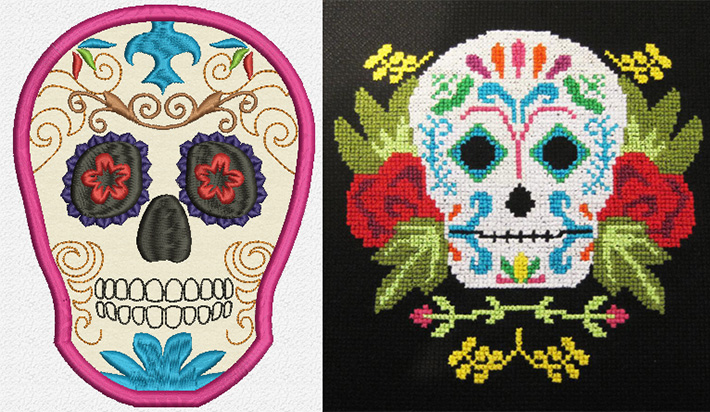 Photos via Bluprint members Orange Cat Embroidery Designs (appliqué, left) and Scarlet Pyjamas (cross stitch, right)

6. Mexico: Sugar Skulls
You may think of them as scary, but sugar skulls actually honor loved ones. Popular in Latin America, the decorative skulls are a popular sight during Dia de los Muertos, "Day of the Dead." The celebration is held on November 1, All Saints Day, and honors friends and family who have passed on, inviting them to join in on the colorful celebration.
Get the Sugar Skully Pattern (left)
Get the Dia de los Muertos Pattern (right)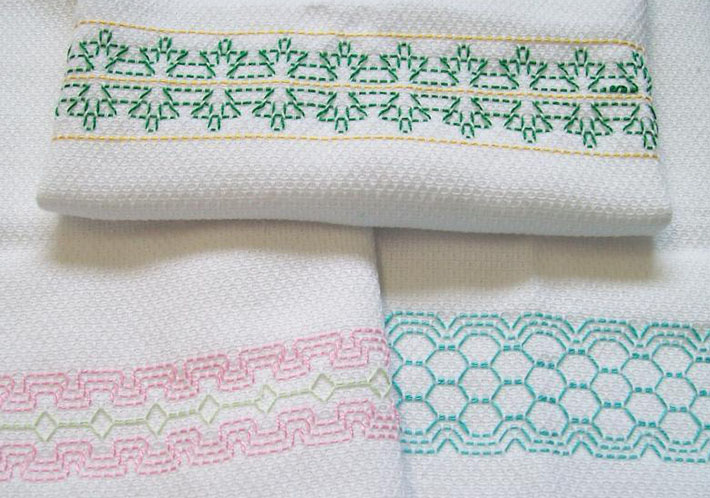 Photo via Bluprint member M&L Designs

7. Sweden: Swedish Weaving
Popular in the 1930s, Swedish weaving involves weaving perle cotton through the top threads (floats) of toweling to create a design. You may also have heard it called huck weaving. 
Get the pattern »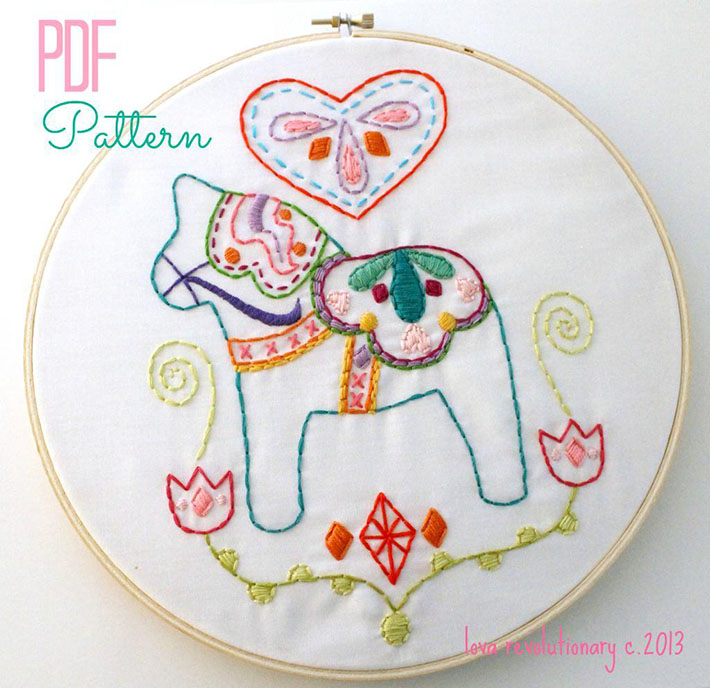 Photo via Bluprint member Lova Revolutionary: Patterns

8. Sweden: Dala Horse
Dala embroidery is based on folk tradition named for town of its origin, Dalarna, in central Sweden. Hand-carved horses would be beautifully painted. The skill was passed down through generations and remains as a living folk tradition of Sweden. Transferred into several mediums, the bright accents add a happy feeling to most any embroidery subject.