It is so frustrating. You sit down to stitch out an embroidery design and you can't find it. You know you have it but, after searching your computer and a couple of memory sticks for a half-hour or so, you finally give up. In the amount of time you spent looking for the design, you could have had the project stitched.
There has to be a better way, right?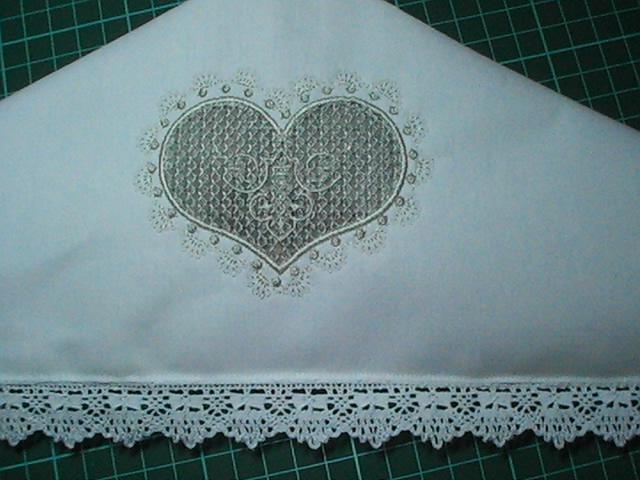 Photo via Bluprint member Katammy
By using embroidery design cataloging software, you could be stitching some of these gorgeous coat hanger covers instead of looking for them. Cataloging programs make life easier by providing images of embroidery designs, keeping them organized and indexing them so they are easier to find.
Here are five reasons you should use embroidery cataloging software:
1. You get a visual
Without the design preview feature that an embroidery cataloging program provides, all you have to go on is the file name. That might not be bad if the name is even halfway descriptive. If not, you really don't know what you have unless you open it.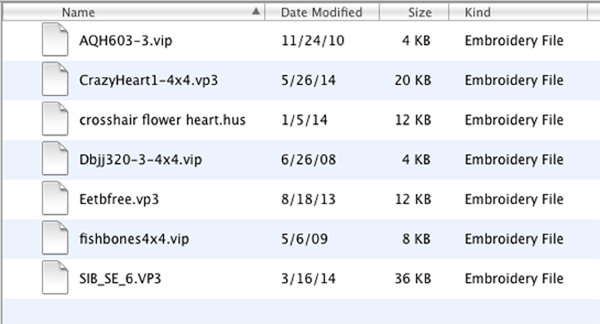 Images via Debbie Henry

You probably have a pretty good idea what fishbones4.4.vip looks like, but a filename like Eetbfree.vp3 does not tell you much about what the design actually looks like.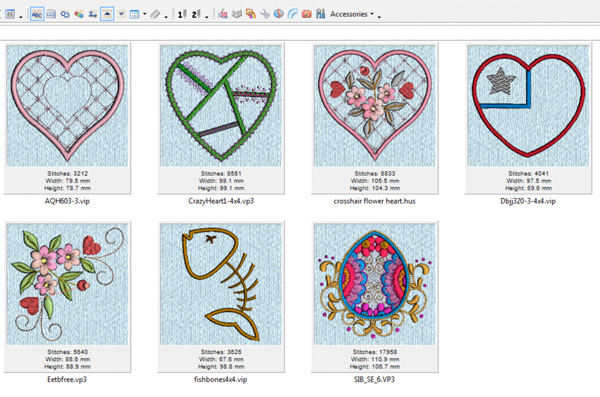 Most design cataloging programs show thumbnails, small images of the design, that make the files much easier to identify. They show the file name, stitch count, and dimensions of embroidery designs stored in your computer. Designs can be arranged in different categories by simply clicking and dragging individual files to folders. That makes organizing files on your computer or storage media extremely easy. Depending on the program, you may be able to select the thumbnail image and open it in editing software.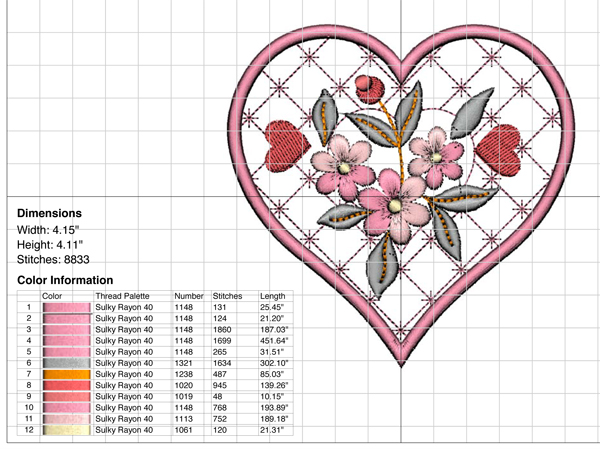 2. Visuals can produce hard copies
In addition to showing an image of the design, cataloging programs produce thread palettes and color sequences, things you would not know any other way unless you stitched them out.
Most of the time, the PDF information files you receive when you purchase designs have been created with a cataloging program of some kind. Whether you get a file with the designs you purchase or you create a file with your own cataloging program, the pages can be printed out, marked with project notes, and filed or placed in a three-ring binder for future use.
3. Centralized location of designs
When installed on your hard drive, most cataloging programs can be set up as the default location for newly purchased designs and downloads. If you organize designs when you place them on your computer, it saves time finding and organizing them later. Having embroidery designs in one location on your computer or portable hard drive also helps with making backup copies.
Backups are permitted for archival purposes for free designs and designs you have purchased. You will be glad to have your files backed up in the event of a computer meltdown, power surge or virus.
Photo via Amanda Murphy, Bluprint instructor of Elegant Machine Embroidered Bags.
4. Indexing for searching
Options exist for adding notes and keywords to aid in customized searches of embroidery designs. Once arranged, stitch diagrams and design details can be printed out individually or as part of a larger collection.
5. Try it before you buy it
Many cataloging programs allow a free trial period, a great option for you to try it before you buy it!

[box type="shadow"]
Easily expand your software skills and your design library as Bluprint instructor Cindy Hogan shows you how to get the most out of embroidery software in Embroidery Software Essentials.

Sign me up!

[/box]
How do you organize your embroidery designs?