Whether you like to embroider by hand or machine, you are sure to find the perfect embroidered wedding gifts here. Some of the very best gifts are made from the heart!
Want to see some wedding gifts you can embroider? 
Hand embroidery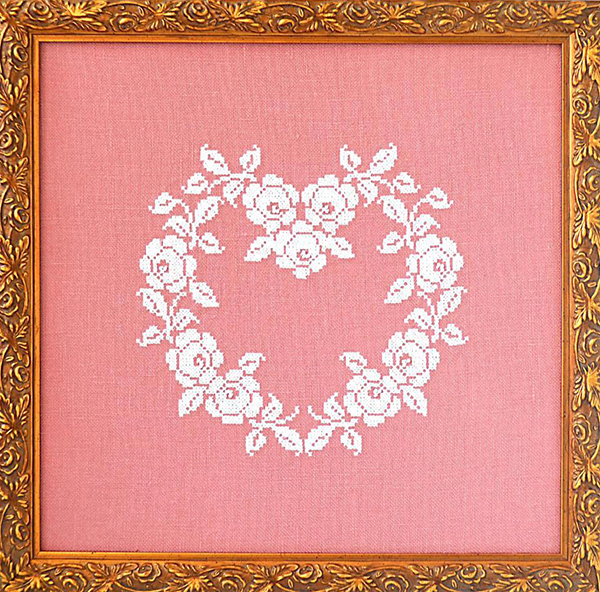 Photo via sew french
This beautiful piece was stitched in silk embroidery floss on raspberry colored linen but could easily be customized to any decor.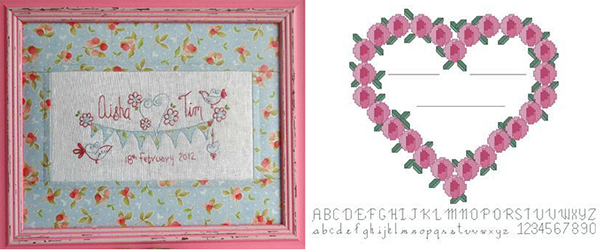 Photo (left) via Craftsy member Jenny of Elefantz. Photo (right) via Craftsy member DJ's Dreams.
These stitcheries preserve wedding memories using simple backstitch, lazy daisy and blanket stitch appliqué. With an alphabet, you can create a wedding keepsake that includes names and dates. Frame it, or sew up a ring bearer pillow.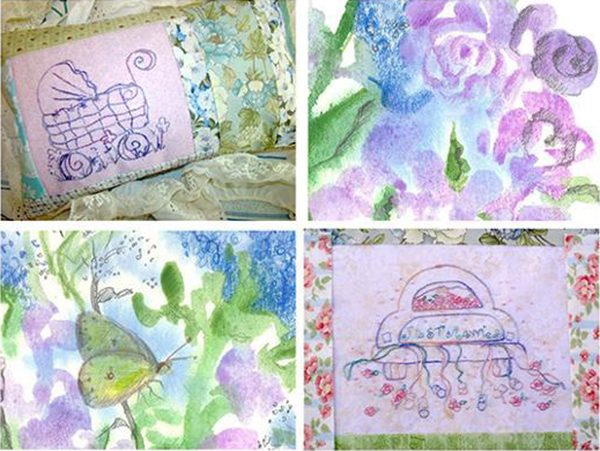 Photo via Country Garden Stitchery
Seven wedding-themed patterns give plenty of options for creating wedding gifts. Stitch up a bride and groom, just married car, cake, dove, baby buggy, ring bearer pillow and flower girl basket.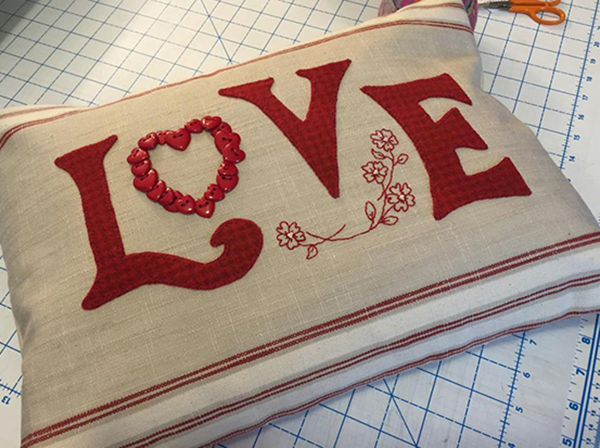 Photo via Craftsy member My Red Door Designs
Wool appliqué, redwork and buttons bring this gorgeous pillow to the forefront. Add a wedding date for a unique framed sampler.
Machine embroidery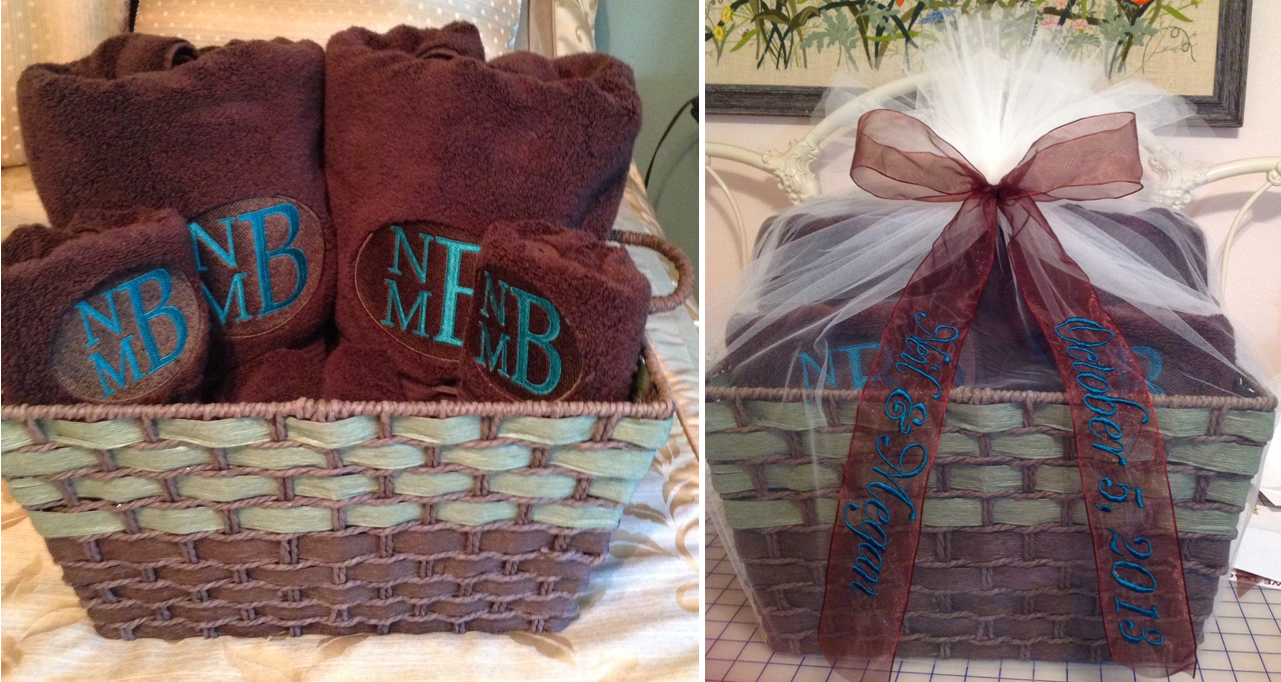 Photo via Craftsy member Judy_Louise
After taking the Craftsy class Machine Embroidery With Terrycloth and More, not only did Craftsy member Judy_Louise create this amazing wedding gift, she also embroidered the wrapping ribbon with the names of the bride and groom and their wedding date.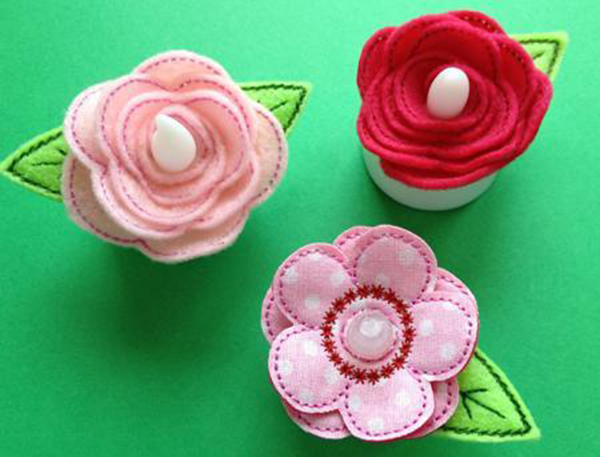 Photo via Craftsy member EmbGarden
How cute these would be as bridal shower or wedding favors! Take a little felt, add a flameless tea light, and you have a unique take-home that was designed as a pin, but could easily stand alone. Best yet, it is all done in the hoop!

Photo (left) via Craftsy member Stitches by Geri Ann. Photo (right) via Craftsy member Embroidery Super Deal.
These two embroidery designs would be beautiful if stitched and framed or embroidered on matching towels. Add a monogram to the heart frame for an extra special gift for the newlyweds. Get tips on proper monogram etiquette here.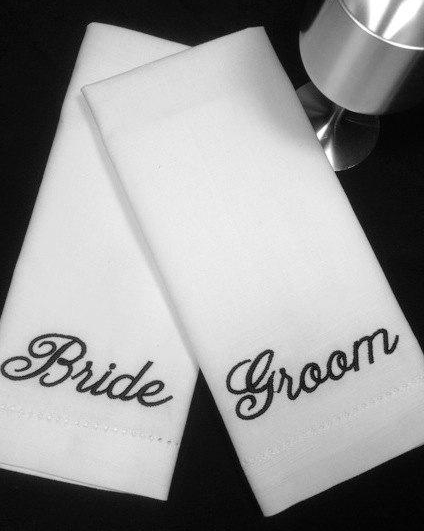 Photo via Craftsy member Sprout Embroidery Designs
Even simple designs look quite elegant when stitched in black on white linen hand towels. 

Photos via Craftsy member Embroidershoppe
Stitch up a bouquet in just the right colors or a gorgeous string light set with flowers. Either way, they can be used to decorate after the wedding.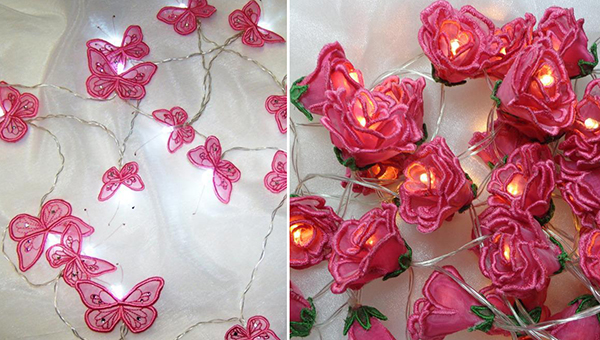 What is your favorite wedding gift to stitch?