Ask any quilt historian and they will tell you the seven saddest words they hear: "I do not know who made this." Quilt labels are not used just for bragging rights. They are an important means of preserving history. Here is what you should include label on your quilts.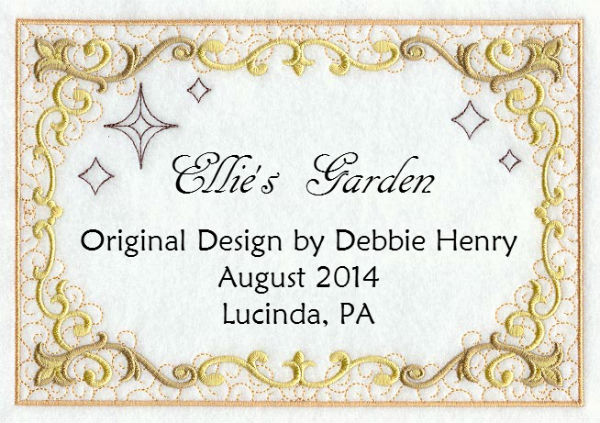 Silent Light label design via Embroidery Library
A quilt label is so much more than just a piece of fabric with words on it. It is an everlasting testament to the maker. Whether you are making a full-fledged quilt, wall hanging or table runner, you should include a label.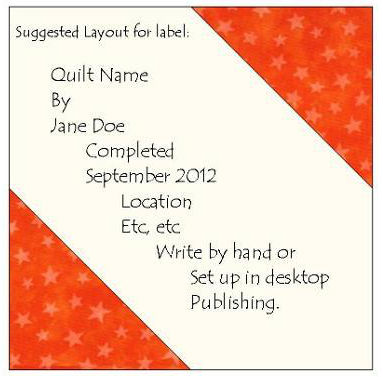 Album Block Quilt Label pattern via Craftsy member Bag and Baggage
Here is what you need to know about making quilt labels for your projects:
Basic information
At the very least, these four items should be on all quilt labels:
The full name of the quilt maker, including maiden name
Name of the quilt pattern
City and state where it was created
The year it was made
Some quilters even include a strip of the selvage to frame their quilt label and identify the fabric used. Other additions could be the name of the person who quilted the item and even the story behind the piece. Why was that pattern chosen? How long did it take to finish? Was it made to commemorate a special occasion? Had the quilt been started by a mother or grandmother and finished by a later generation?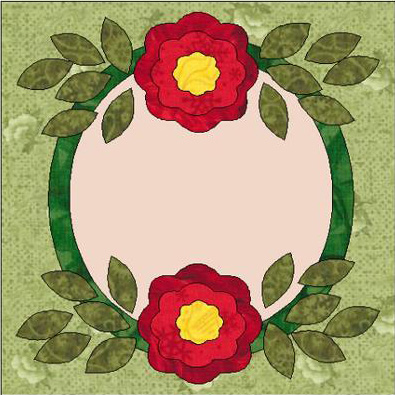 Via Craftsy member Bag and Baggage
Use a coordinating theme
Use a quilt block or appliqué template from the quilt as the label like this beautiful appliqué label by Craftsy member Bag and Baggage.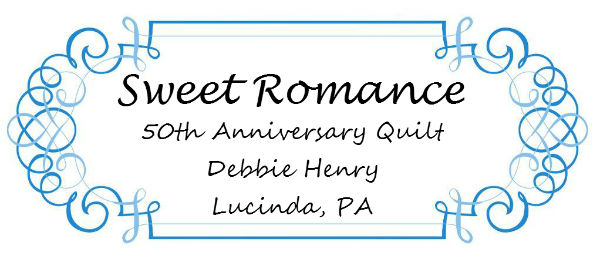 Via Craftsy member Allen J Embroidery
Hand-written labels
Items written by hand add a personal touch, and quilt labels are no different. They do, however, need some special consideration.
Use archival, acid-free ink.
Iron a piece of freezer paper on the back to stabilize the label fabric and make it easier to write upon.
Heat set the print according to manufacturers' directions

Quilt Label 2 and Quilt Label 3 patterns via Craftsy member Allen J Embroidery
Embroidered labels
Hand embroider or machine embroider the information on the label.
Design the label on your computer and print it on inkjet fabric.
Some designers even print directly on the fabric, using freezer paper pressed to the back of the fabric to make it stiff enough to run through the printer.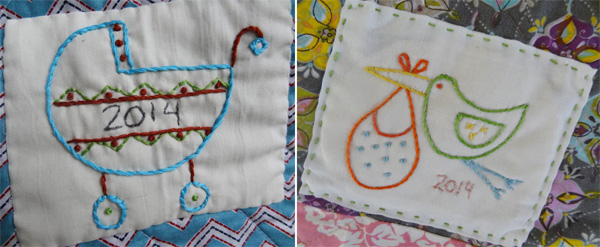 Via Craftsy member beth shib2390740
Secure it to the quilt
Sew the label onto the backing before quilting or place it in a corner where binding will encase two sides. That way, it will not get separated from the quilt over time.
Here are some examples of machine embroidered quilt labels:
Vintage

Photos via Emblibrary.com
Get the Bird and Blooms design (top) here.
Get the Blooming Block Party design (bottom) here.
Pieced blocks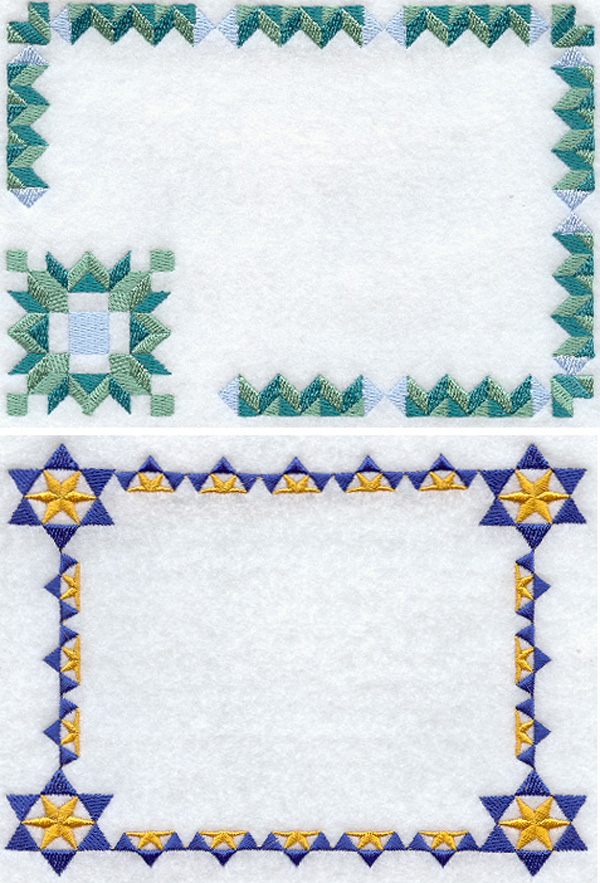 Get the Friendship Star quilt label design here.
Get the Star of the East design here.
 Old time favorites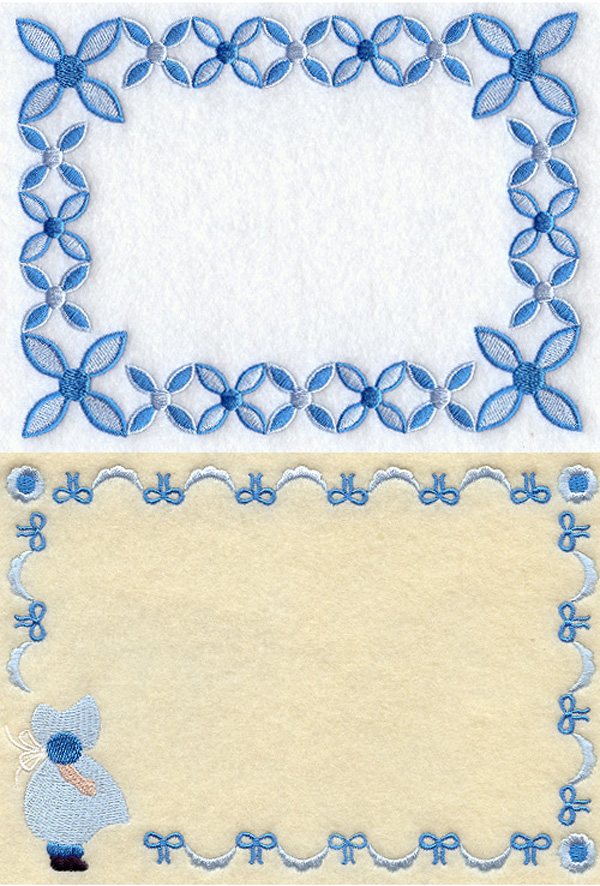 Get the Job's Tears design here.
Get the Sunbonnet Sue design here.
You might also enjoy our tutorial on making a quilt label.
Quilt elegant embellishments on your embroidery machine, with simple techniques that create detail-rich quilts you'll be proud to show off! Enroll in The Machine Embroidered Quilt online class with Eileen Roche to get started today.
Join Now!
What makes online Craftsy classes great?
Learn for life! With lifetime access to your classes, you can watch lessons at your preferred pace and easily revisit your favorite concepts with just a click.
Kick up your feet! Enjoy classes anytime from the convenience of your home or even on-the-go with our mobile apps.
Get personalized guidance! Ask your instructor questions to receive all the answers and feedback you need to succeed.
Love it! There's no risk in trying with our 100% money back guarantee.