Love the look of zippered pouches but hate the thought of sewing a zipper? Enjoy creating embroidery gifts but want to avoid projects with lengthy and complicated finishing? Eliminate all the fuss with these embroidered gift ideas all made in the hoop!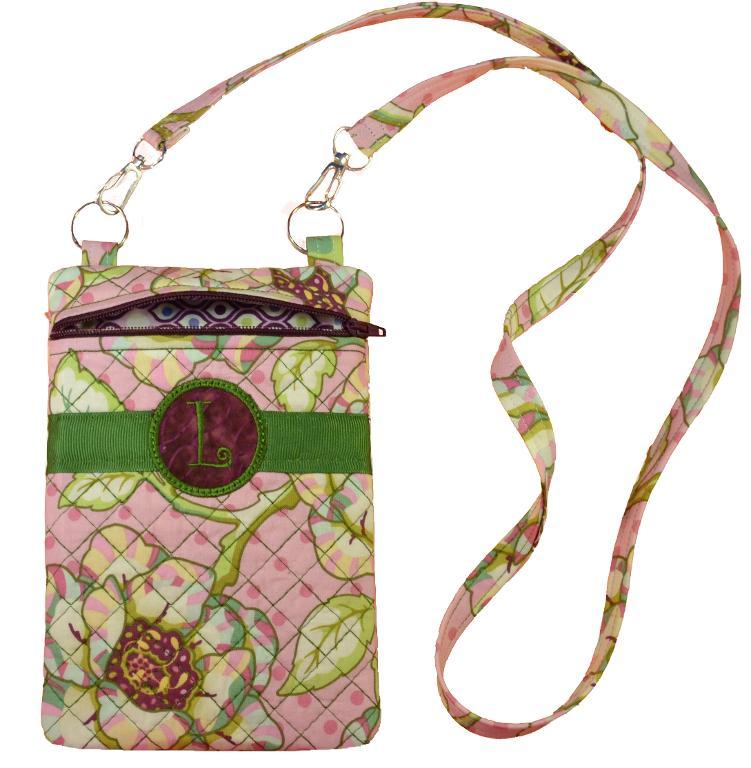 Photo via Craftsy instructor Lisa Archer
Sew Trendy Bag
Who wouldn't want to receive this adorable bag as a gift? In the hoop machine embroidery projects are perfect for creating gifts that can easily be customized. They are designed to be finished entirely in the hoop, making them much less labor intensive than most embroidery concepts.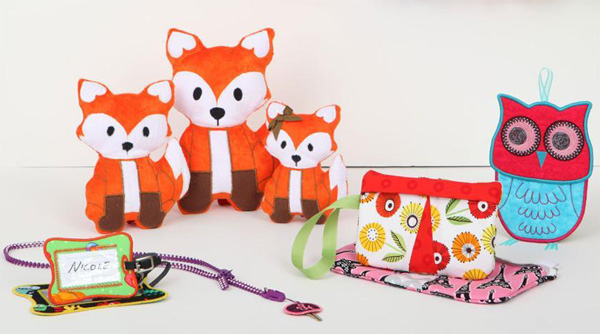 Photo via Craftsy instructor Sue O'Very
Hot pot holders, luggage tags and more!
If you are new to embroidering in the hoop, the Craftsy class In the Hoop Gifts, led by professional designer Sue O'Very, is a wonderful introduction infused with a touch of humor. Students create five in the hoop projects, all pictured above, utilizing a number of finishing techniques. Read on to learn about more of the projects featured in this class.
Join the In the Hop Gifts class with Sue O'Very here!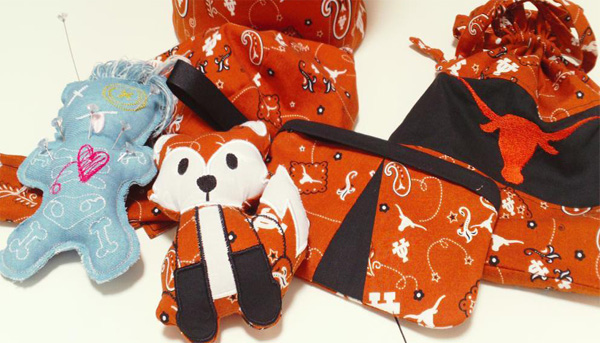 Photo via Craftsy member DeCoy Tigerpaw
College care package
Craftsy member DeCoy Tigerpaw created this great collection of Texas Longhorns gear while taking the In the Hoop Gifts class. She sent the collection as a care package to her daughter in college. What a fabulous idea! 
Charm and key cover
One of my favorite projects from In the Hoop Gifts is the customized key cover with a monogram. You could even use it to create a necklace or lanyard. It also works well as a charm for identifying stemware at parties, making it a perfect bachelorette party gift!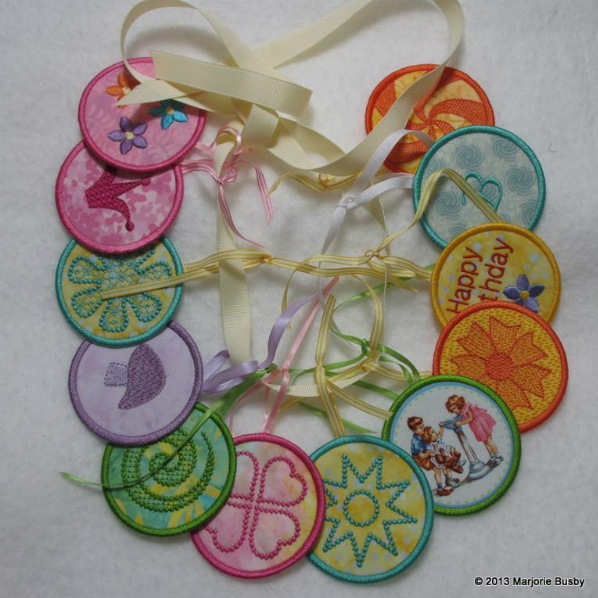 Photo via Craftsy blogger Marjorie Busby
Embroidered gift tags
Here is another very versatile tag set made entirely in the hoop, perfect for all occasions. Beautifully finished in satin stitching, they could be used as ornaments and as tags on gift bags.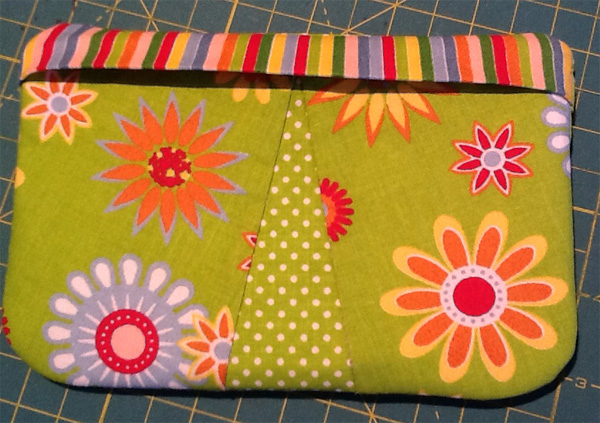 Photo via Craftsy member gutemine
Zipper pouch stash buster
Craftsy member gutemine made this zippered pouch as a part of the In the Hoop Gifts class as well, and it does not get any easier than this. Secure the zipper in the hoop with no guess work or frustration. A perfect stash buster, the piece can be easily customized with a monogram to create gifts that will not only be appreciated but used.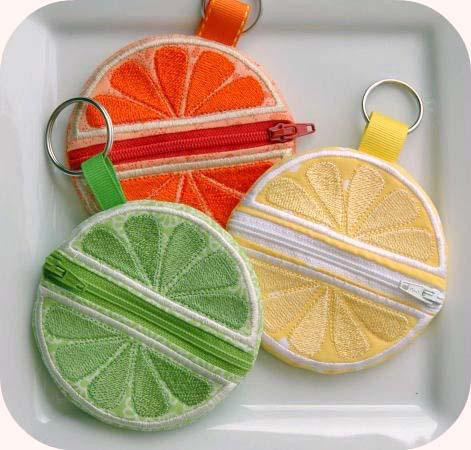 Photo via EmbGarden
Citrus coin purse
It is nice to have several of these citrus coin purses around for last minute gifts. Stitch them out, and keep them on hand to use as unique gift card holders.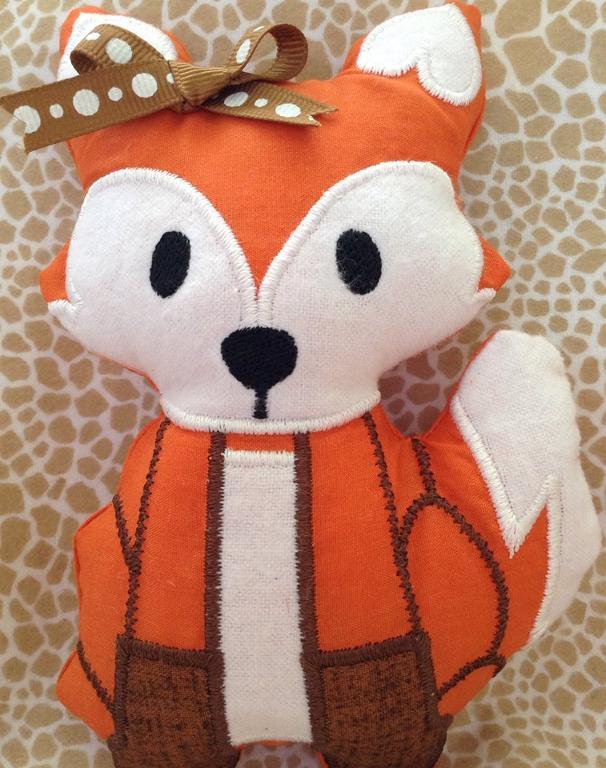 Photo via Craftsy member chattypenny
Plush stuffed fox
In the Hoop Gifts takes embroidery 3-D when students make a plush stuffed fox, like this project by Craftsy member chattypenny. Assembled using appliqué techniques, the three available sizes are ideal for stitching out a fox family. This would be a perfect gift for the little ones in your life!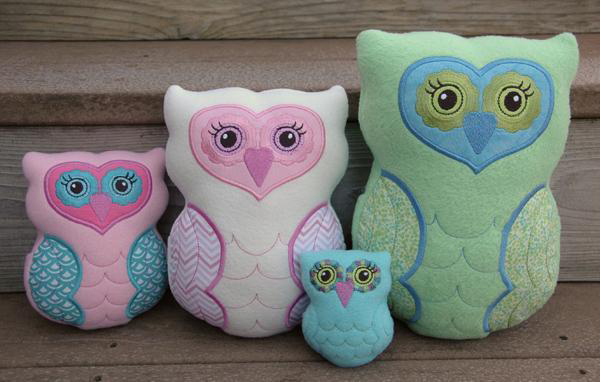 Photo via by Craftsy member EmbGarden
Owl softies
One of the biggest advantages of in the hoop embroidery designs is that they take the guesswork out of stitching. This owl embroidery pattern is a perfect example of this; it's a fun way to use your machine embroidery hoop to create a whole family of owls. The heart shaped beaks and appliqué accent wings make these owls an adorable, girly gift!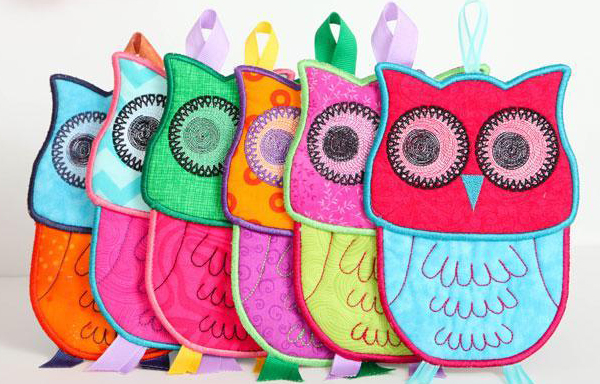 Photo via Craftsy instructor Sue O'Very
Owl hot pot holders
The best part of the In the Hoop Gifts class is how it ends – by making these darling owl pot holders. Stitched in the hoop, the designs are actually hooped twice. While that may sound intimidating, Sue demonstrates how to achieve accurate alignment when re-hooping designs, a valuable lesson for any project.
What in the hoop gifts are you making?