One of life's biggest joys is the birth of a new baby, it's a hugely emotional and incredible day that everyone wants to remember for a lifetime. To find a gift for that perfect new baby can be pretty tough.
Here are some ideas for embroidered baby gifts worthy of giving as a first hello!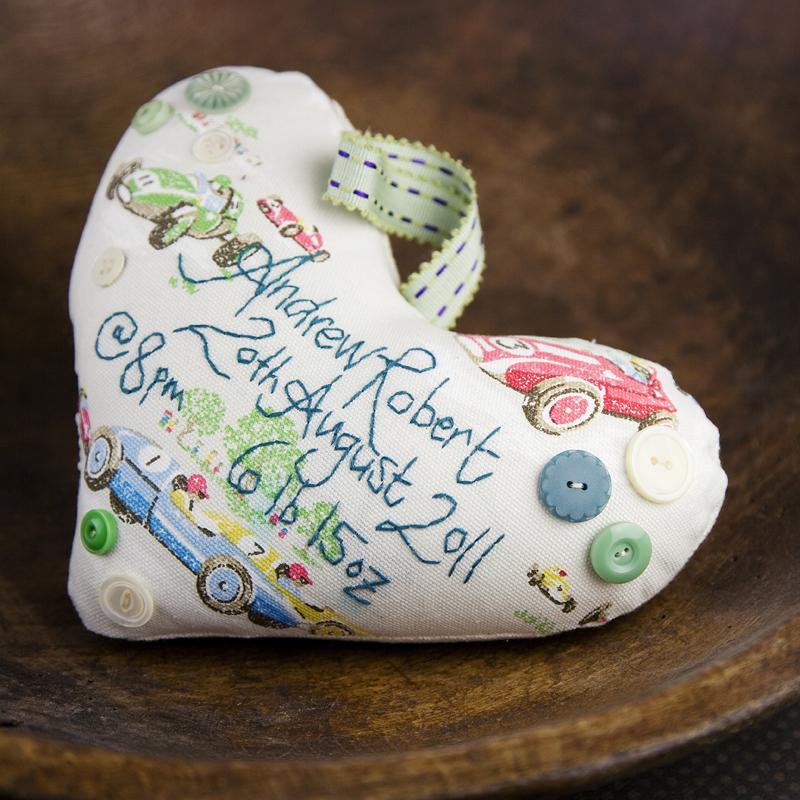 Projects via Marna Lunt, Photos via Lyndsey James Photography
I have seen many very pretty and thoughtfully made gifts, all personalized and very kind, but to be honest nothing is the same as a handmade gift made by yourself. Something special that you have chosen every element of — from the colors and softness of the fabric, to the design — and then poured your love and time into is a great gift. In this day and age, time is precious and for you to chose to spend yours to make something for someone speaks volumes and will always feel special.

Top Hand Embroidery Patterns
I have made two very pretty gifts for children in the past. One is the perfect way to celebrate and remember the date, time, weight of the birth. These are lovely things to note down and refer to, but also fun for the grown up "baby" to see their details and to keep to show their children. I have a little plate with my birth details from my mother, and it is lovely to show my children.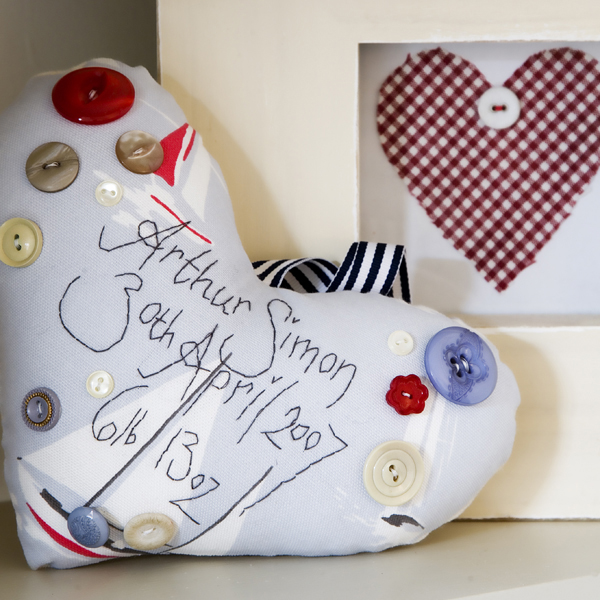 When both of my children were born, I made pretty hand-stitched hanging hearts that I could hang in their nurseries. I could drop nice calming scents like lavender on them to help the babies sleep as well as keep the diaper smell at bay.
Hanging hearts are nice and simple to make and so any ability can make them.
Here's how to make a birth announcement hanging heart:
Simply choose a shape, in my case a heart, large enough to fit your writing, remembering to leave space around the edge for stitching together and stuffing.
Use a water-soluble pen for writing in pretty handwriting.
Choose a color coordinating thread and backstitch the lettering.
Pick a nice, thick ribbon that coordinates with your design and pin that in the middle of your two heart shapes, one of which should already be stitched with the birth details.
Face the two pieces inwards together and stitch around the end leaving a small gap for turning back out the right way.
Fill the heart and hand sew the gap, turning the raw edges inwards to keep them neat.
There you have a beautiful yet simple gift that will last a lifetime!
Love this tutorial? Download this easy, printable PDF, and enjoy it anytime, anywhere, forever!
Get Your PDF Here! »
Handprint hearts
Here's another gorgeous way to celebrate this special time of babyhood. You see children's handprints everywhere, but rarely in fabric. I have always thought another fabulous way of displaying these would be on a cushion or a pretty hanging heart. All can be done using simple appliqué and embroidery techniques seen in many of our Bluprint classes.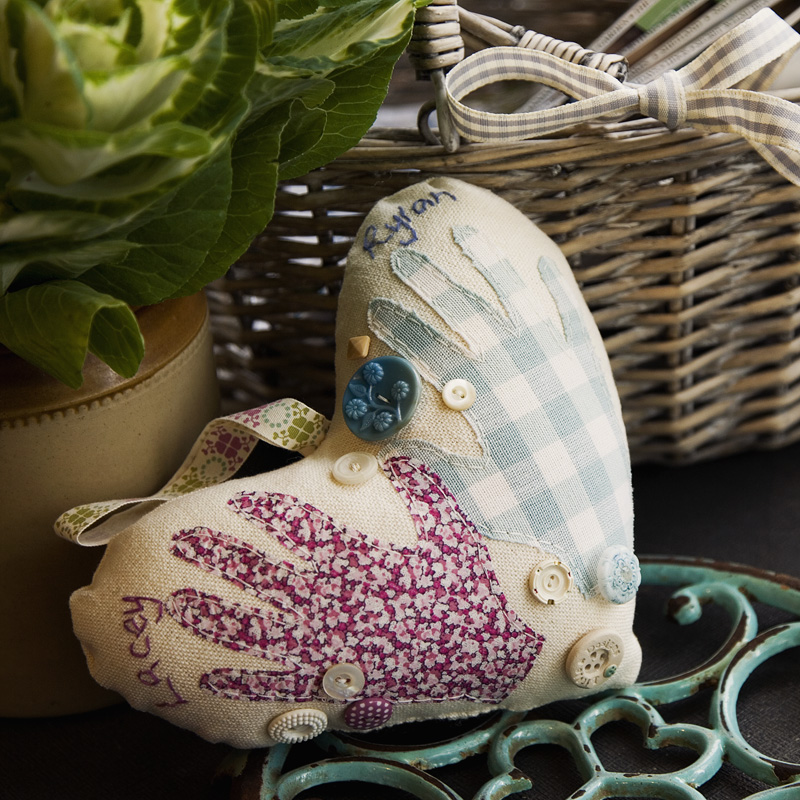 I have made these with my own children to document their growing and make as gifts for their grandparents so they can have something of the children close, even when they live far away. The whole family can join in!
The handprint projects are my favorite because of the intensively personal, private and emotional bond that relates each of the participants on a cushion, and even with the most limited and basic embroidery techniques, something quite extraordinary can happen.
Now it's your turn to make that very special gift for a new baby that will turn into an heirloom and a treasured possession.
Here's a look at some of the projects I have made to give you some ideas: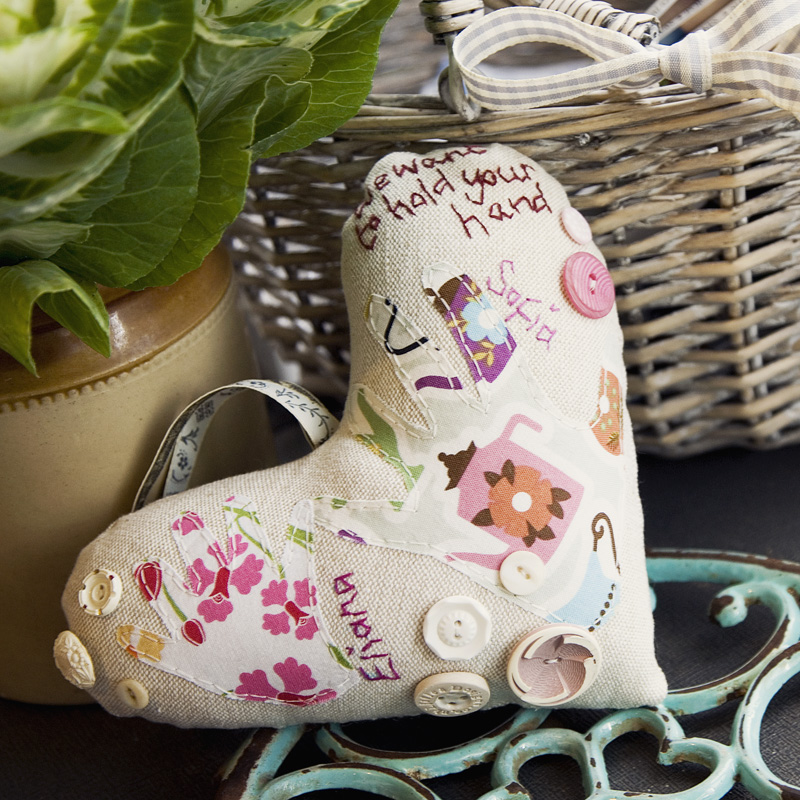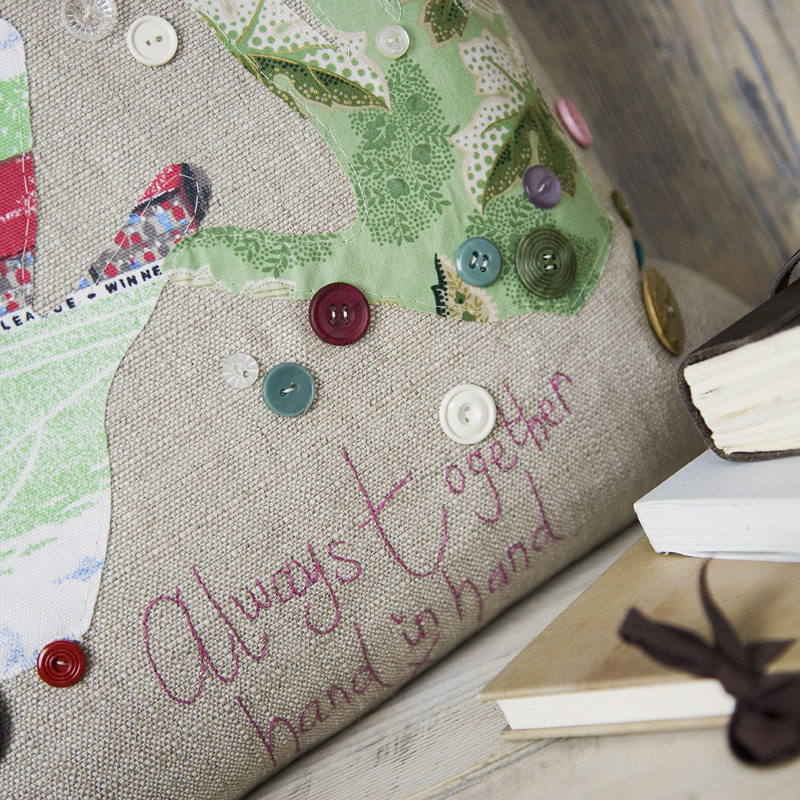 Here are Bluprint member projects for further inspiration: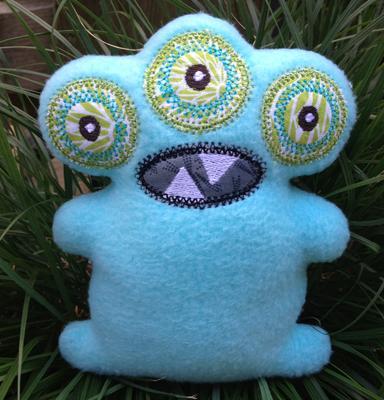 Photo via Embroidery Garden
Other fun and gorgeous embroidered gifts to give a new baby are soft toys, look at this wonderful bright and cheerful monster — A perfect gift for boys!
Get the Monster Softie pattern here.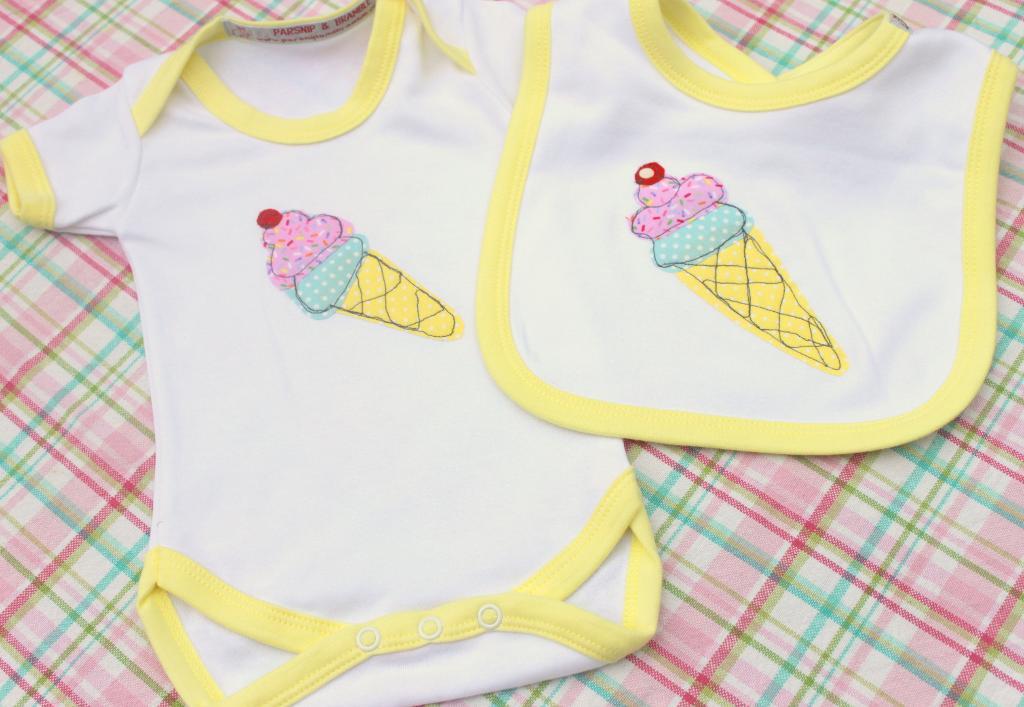 Photo via Parsnip & Bramble
This fabulous baby outfit and bib is by Bluprint member Parsnip & Bramble. I think I might have to go and make one of those myself!
See the Ice-Cream embroidery project here.
There are so many wonderful ideas in the Bluprint patterns and projects areas. Go and have a look and try some yourself!

Top Hand Embroidery Patterns