If it feels like your garment is missing something, and you're not sure what it is, consider adding a little embellishment. Embellishing your fabric or garment can be a great way to take it from just okay to spectacular.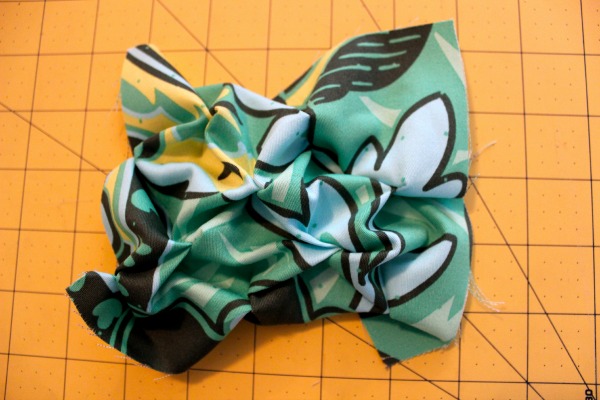 Furrowing is a unique way to add texture to a garment, purse or even a pillow. Here's how to do it:
Step 1:
Cut a piece of fabric slightly larger than what you want the finished measurements to be. This technique will shrink the fabric a little bit, so add a couple of inches in either direction.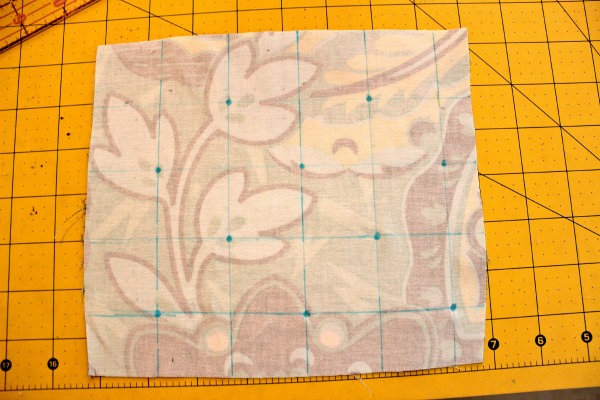 Step 2:
On the wrong side of your fabric, draw vertical and horizontal lines evenly spaced, depending on how much texture you want the fabric to have. The closer together the lines are, the more texture you'll end up with. My lines were 1 1/2″ by 1 1/2″.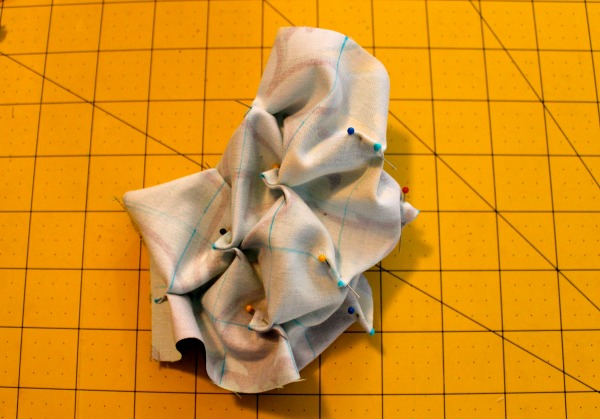 Step 3:
Next, mark dots to indicate where you will be pinching the fabric. I think it looks best to create a diamond-like pattern, but feel free to experiment. Fold your fabric, keeping the dot on the outer edge.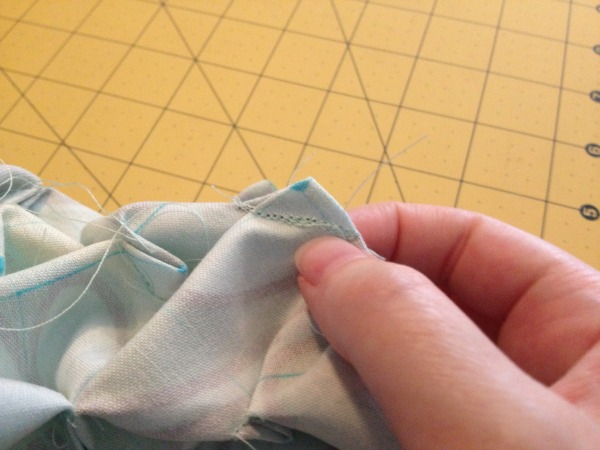 Step 4:
Sew along the fold, making sure to back tack. You can play around with how far back from the dot you sew — further away will give you more texture than closer to the dot. For this example, I place the tip of each pinched triangle on the 3/8″ line. Repeat for each dot.
Step 5:
Your fabric is ready to be made into your final project.
Here are 5 more embellishment techniques to try: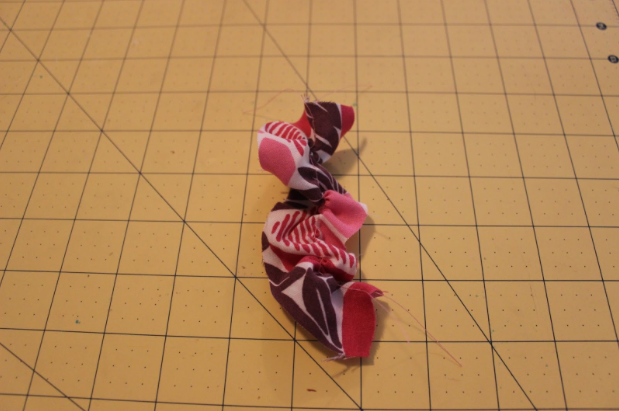 Ruffles:
Ruffles can take a garment from plain and simple to slightly frilly. They are easy to sew and can be made in the same fabric as your garment or in a different fabric to add contrast. Learn how to sew ruffles and check out three different ways to add ruffles to a dress.
Ruching:
Ruching is another easy, subtle way to add texture and embellishment to a garment, and sometimes you might need to use it to get a great fit with knit garments. Learn how to sew ruching.
Embroidery:
Embroidery can be a great option for adding interest to a plain fabric. You can use machine embroidery to add elaborate designs, but it's simple to hand embroider, too.
Appliqué:
Similar to embroidery, appliqué can add interest to otherwise plain garments. There are many children's clothing. They can also be used to freshen up old favorites, or even cover up stains when strategically placed.

Trim:
It can also be fun to add fabulous trim to your garment. Learn how to choose and attach trim to your project.
For even more embellishment techniques, check out Sewing Texture with Vanessa Christenson and Hand-Embellishing Knit Fabric with Natalie Chanin.
How do you like to embellish fabric?