Using basic knitting stitches like stockinette stitch and garter stitch are great when you're looking for an easy, quick pattern. But sometimes those stitches need a little something special. That's where embellishments come in.
You don't need any special skills or supplies to embellish. In fact, a lot of embellishments just require yarn and a tapestry needle. Check out four simple ways you can embellish plain stockinette stitch — or any knitting project that just needs something extra.
Duplicate stitch
Duplicate stitch uses a tapestry needle and yarn to mimic knit stitches. It's a great alternative to intarsia since it adds nice little blocks of color.
Photo via Craftsy member goodknits
The really awesome thing about duplicate stitch is that it can be added any time. Maybe you have a cup cozy like the one pictured above that's super plain. You can add duplicate stitches any time!
Get the duplicate stitch tutorial.
Photo via Craftsy writer Andrea Sanchez
Here's another example of duplicate stitch. You don't have to add bigger blocks of color; you can just outline something like a heart or any other shape.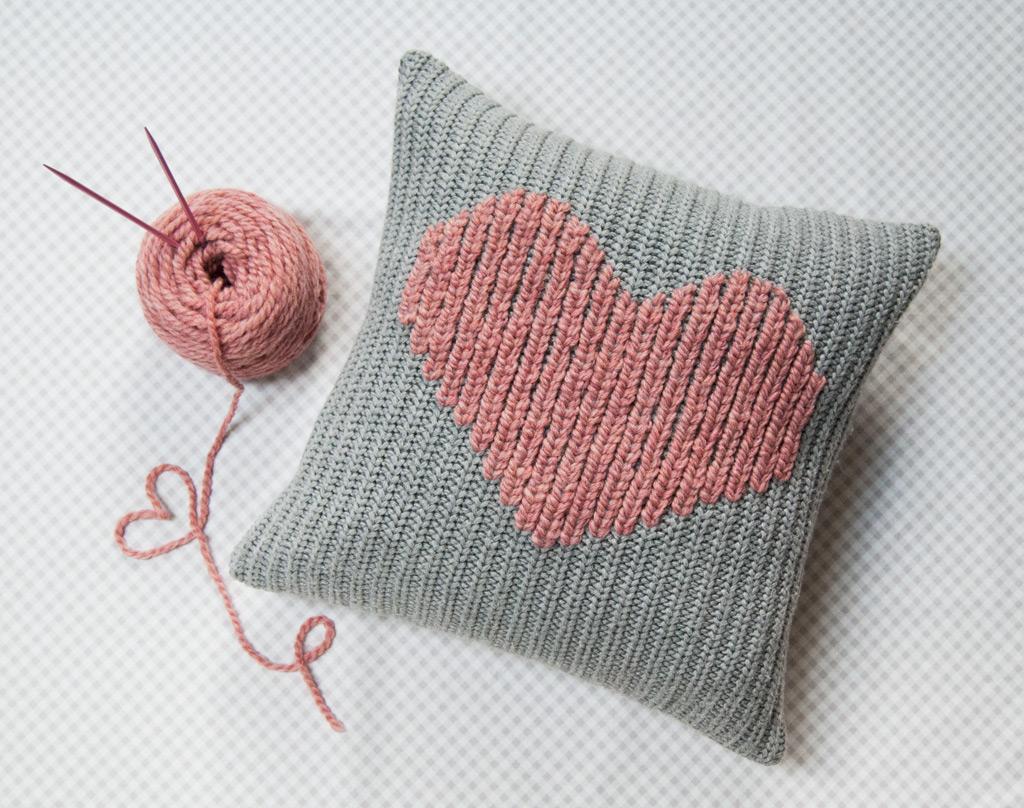 Photo via Craftsy member Amy Alan
Duplicate stitch can be stitched right over any type of fabric. This pillow is an upcycled sweater with a duplicate stitch heart.
Embroidery
It's understandable that some knitters are intimidated by embroidery. There are so many stitches! But you're a crafty genius, so pick out an embroidery stitch or two that you really like and go for it. These examples will give you a few ideas.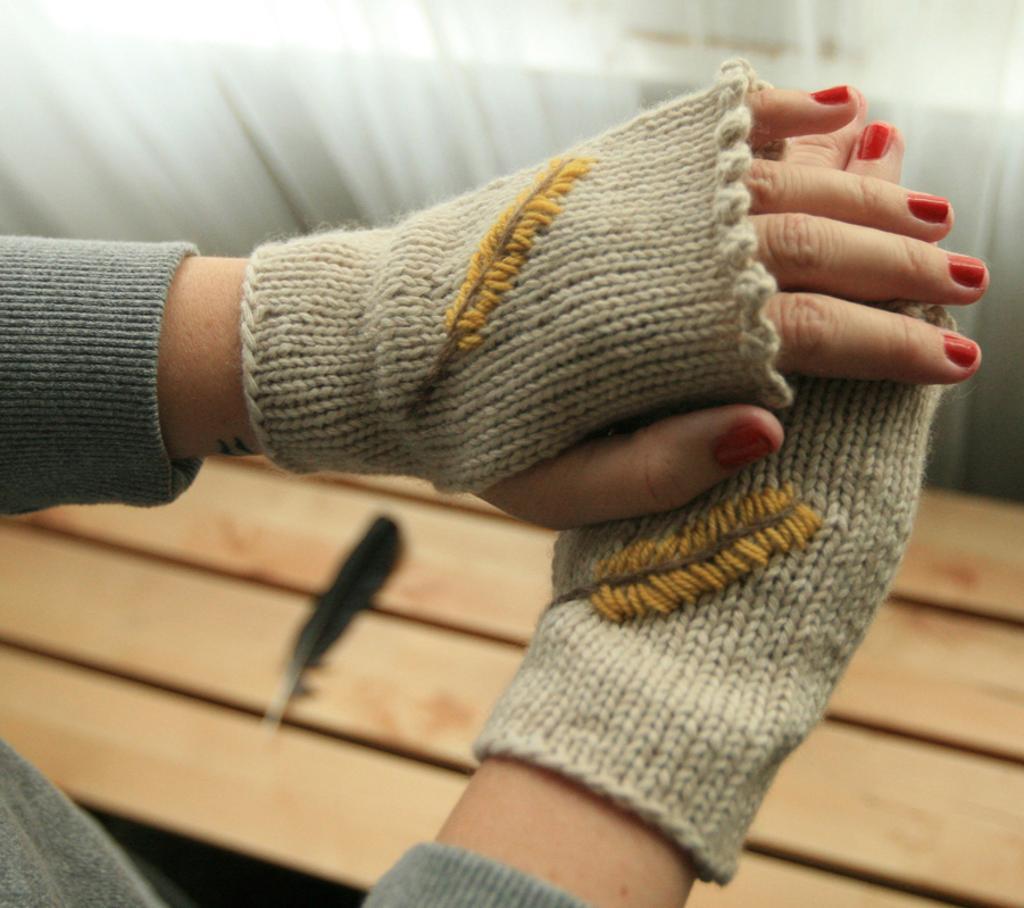 Photo via Craftsy member redribbonfox
A simple backstitch creates the center of this feather, and the feather itself is nothing crazy. If you can wield a tapestry needle, then you'll have no problems embellishing with embroidery!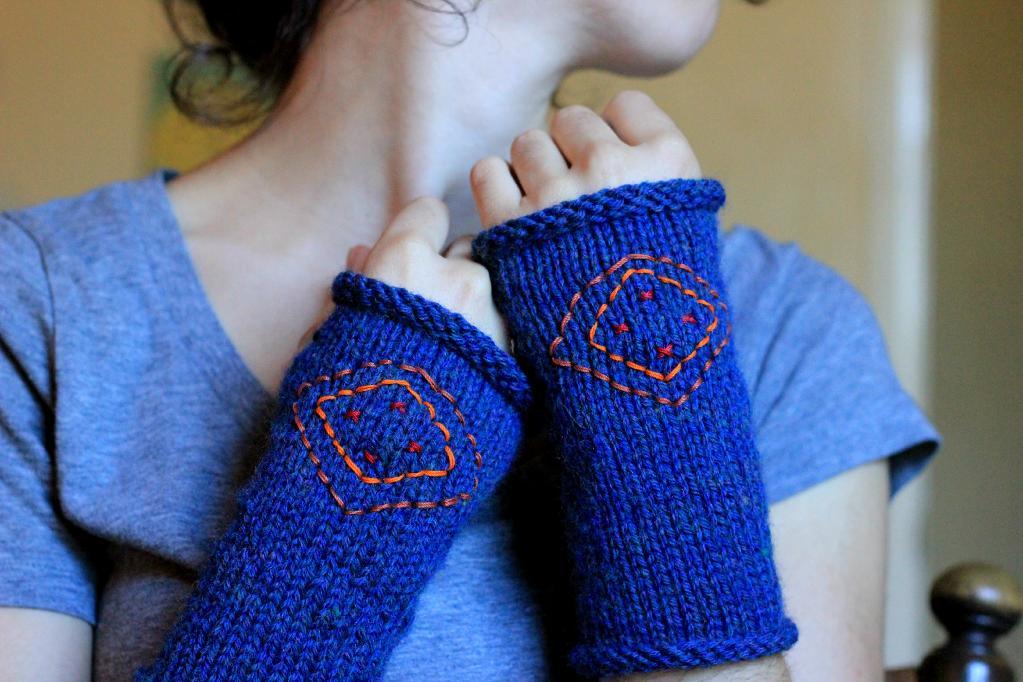 Photo via Craftsy member melmaria
Even sticking with basic running stitches and back stitches can add a lot of color and interesting designs. Check out what those basic stitches did for this plain pair of fingerless gloves.
Buttons
Buttons can change up the style of your stockinette or garter stitch in a snap. The best part about buttons is that they're budget-friendly. You probably already have dozens of buttons stashed in a drawer somewhere that could be used as an embellishment.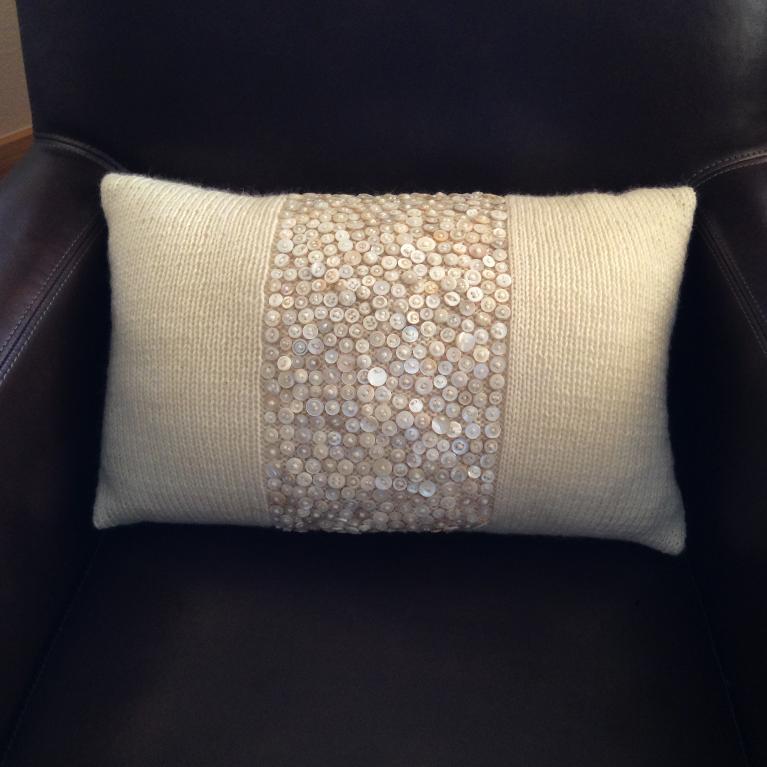 Photo via Craftsy member Ladyship
Here's an example of how buttons can totally control the style of your project. This pillow band uses buttons in various sizes. I could also picture a fun kid's pillow that uses lots of different colors and shapes.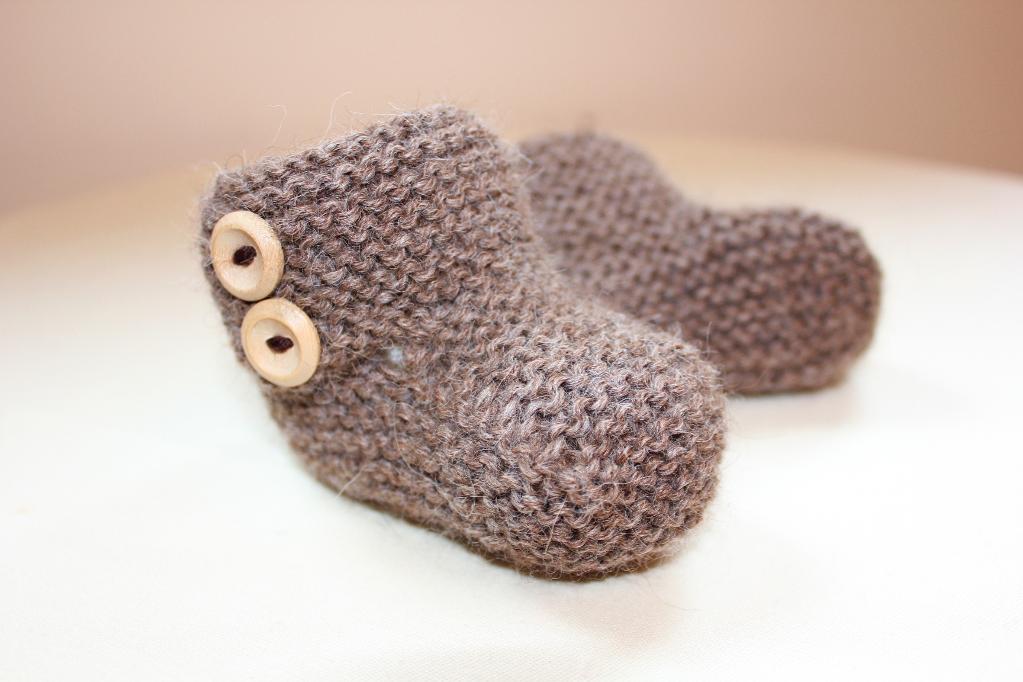 Photo via Craftsy member TD Patterns
You don't have to get crazy with button embellishments. Even two small buttons can add something extra to items like these baby booties.
Dropped stitches
Dropped stitches are an easy way to change up stockinette stitch, but you have to do a bit more planning than you would with other embellishments that are added after the project is complete. These two patterns are great examples of how stockinette stitch changes when you add those dropped stitches.
See more examples of dropping stitches on purpose.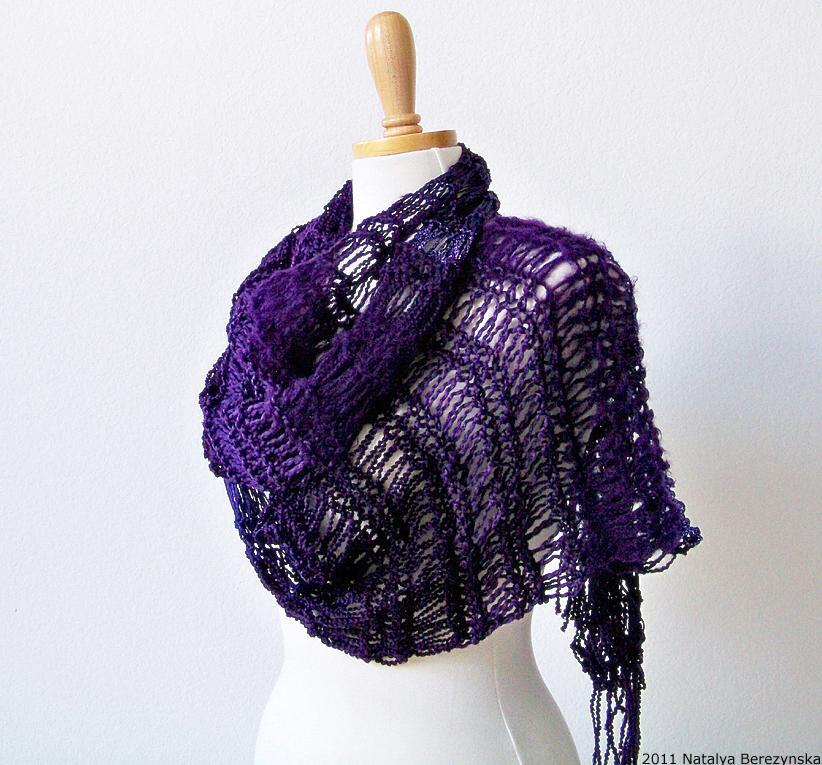 Photo via Craftsy member natalya1905
Sure, you could knit a scarf in plain stockinette stitch and call it a day. But add rows of dropped stitches every now and then and you'll have a fashionable scarf that looks way more complicated than it actually is.
Photo via Craftsy member cchant
Dropped stitches don't have to be dramatic. This scarf is a little more on the casual side, but it uses dropped stitches to add a variation in texture that's a change from its plain garter stitch.
How do you dress up your plain stitches like stockinette and garter stitch?