Are you tired of the same old stockinette stitch? Basic knitting stitches are relaxing, but every now and then we need to throw something different in to change things up. One solution: an elongated knitting stitch.
The elongated knitting stitch is a tricky little devil, popping up among rows and rows of perfect stockinette and garter stitches. The elongated knitting stitch does exactly what its name says: it elongates a stitch and stretches it out.
Let's take a look at one way to knit an elongated knitting stitch, plus how you can use it in your knitting.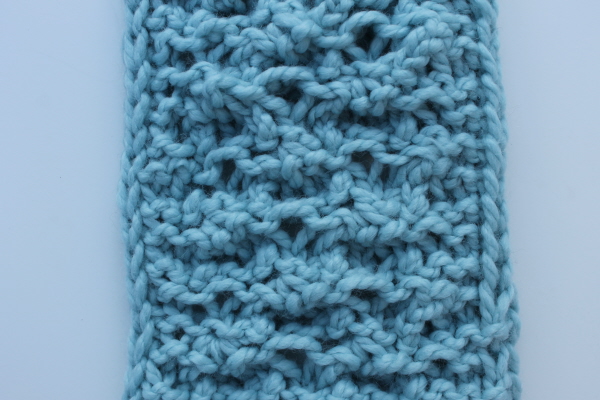 An example of elongated knitting stitches paired with knits and purls
What is an elongated stitch?
Take a look at the lovely cowl pictured above, designed by Brenda Lavell and featured in my book Chunky Knits. (I knitted it as a gift for my sister-in-law. Shhhh!) See those long strands of yarn every few rows that make holes in the knitting? Those are elongated stitches, and they are there on purpose (phew!).
How to knit an elongated stitch
There are a few different ways to knit an elongated stitch. The method I use involves making yarn overs on one row, then dropping them on the next row. Here's how it works for the cowl I knitted:
1. Alternate the pattern stitches with yarn overs. For this cowl, I repeated K1, YO across the row.
Don't worry. The yarn overs won't stick around long, and adding them will not affect your stitch count.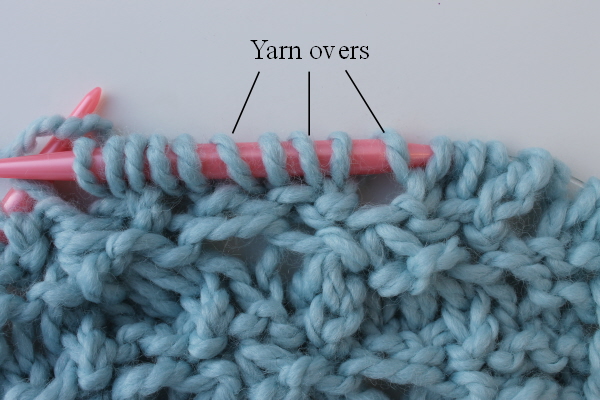 On the next row, knit until you come to the first yarn over.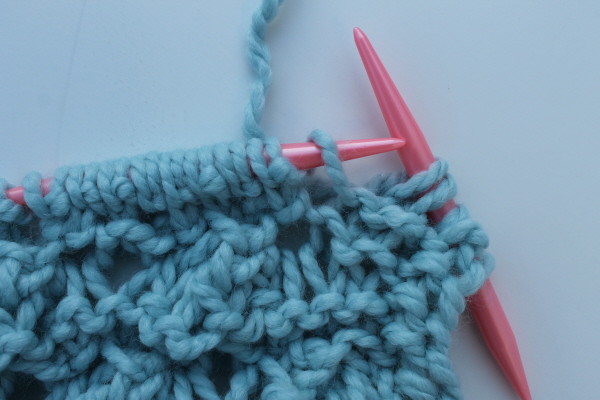 Drop that yarn over right off the needle.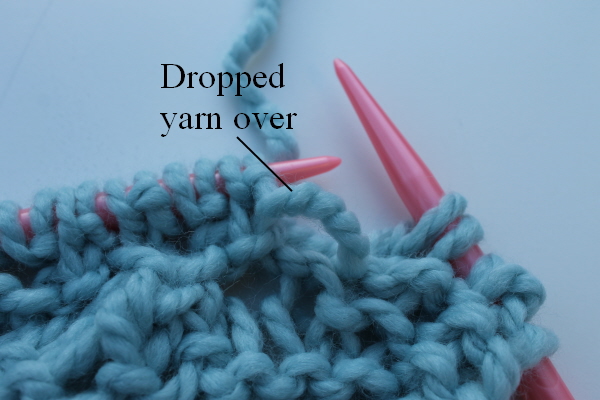 It might look weird at first. See how mine is just kind of hanging out there? But don't panic. Repeat this across the row and check out the stitches again. You'll see that it created nice, long stitches across your row.
Here's another twist: Try stitching two yarn overs together instead of just one. What results is an elongated stitch that's even longer!
You'll also notice that the elongated stitch can look different depending on the type of yarn you use. My cowl was knit with Lion Brand Wool-Ease Thick & Quick, so the texture is very different from the texture and definition you'd get from, say, a worsted-weight or fingering-weight yarn.
Designs with elongated stitches
You don't necessarily need a pattern to use an elongated stitch. If you're knitting a stockinette stitch scarf, for example, you can easily throw in a few rows of elongated stitches just to add some visual interest to the design.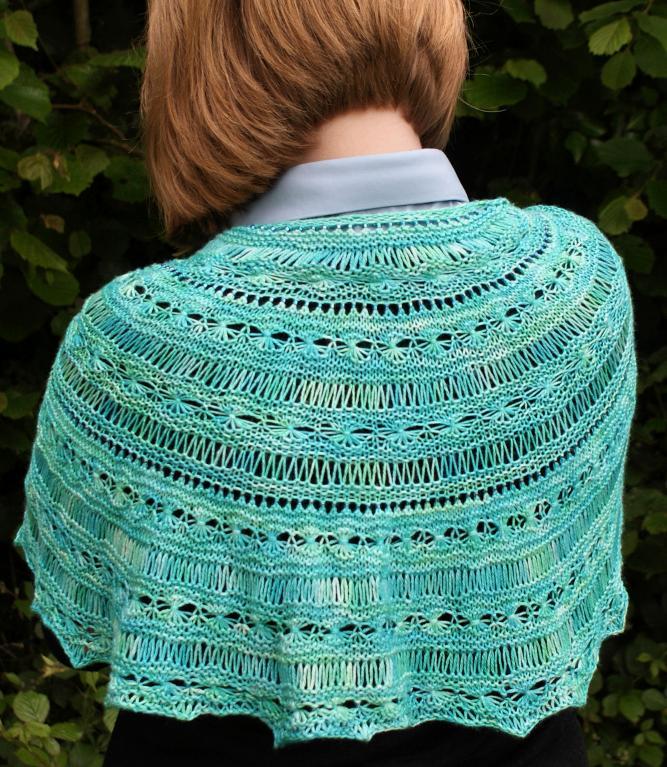 Photo via Craftsy member YarnAddictAnni
If you're not comfortable designing your own elongated stitch pattern, there are plenty of designers out there who are willing to help you out. The Daisy Shawl pictured above uses elongated stitches to create a lazy look, according to designer YarnAddictAnni. Talk about a design that really catches your eye!