Do you love quilting with pre-cuts? A pack of charm squares contains a variety of 5" squares from a fabric collection, but charms can also be cut from fabric yardage or scraps. Many quilters collect charm packs like trading cards, hoping to sample a bit of their favorite new fabric releases. The challenge, oftentimes, is to actually use the fabrics in your stash.
If you'd like, you can make a quick and easy charm-pack quilt by sewing squares together into rows and then joining the rows into columns. But you may want to to branch out beyond basic squares.
We've rounded up some fun and approachable free quilt patterns using charm squares. Which will you make first?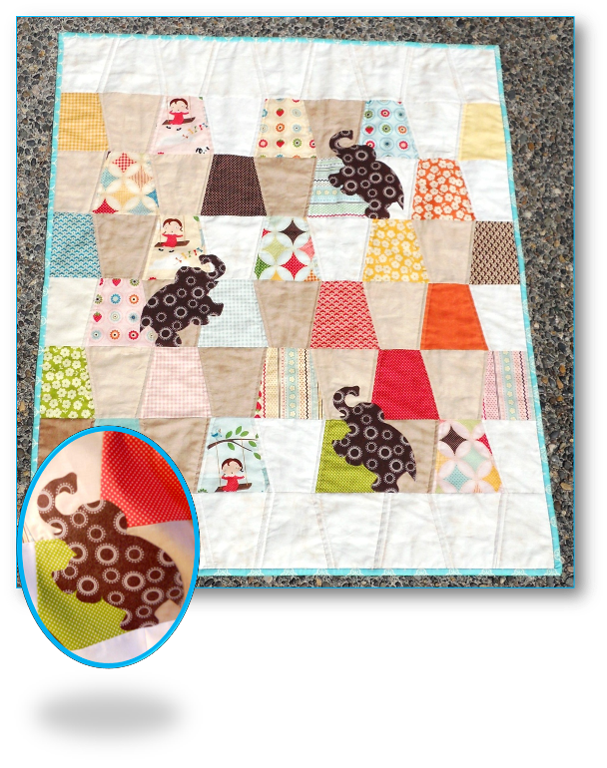 The Charming Pachyderms Baby Quilt by Craftsy designer Happy Dance Quilting is a FREE pattern that uses a charm pack and tumbler template. The darling elephant appliqués add an interactive element to the quilt that kids are sure to love. Simply increase the number of charm packs to make this charm pack quilt in any size you'd like.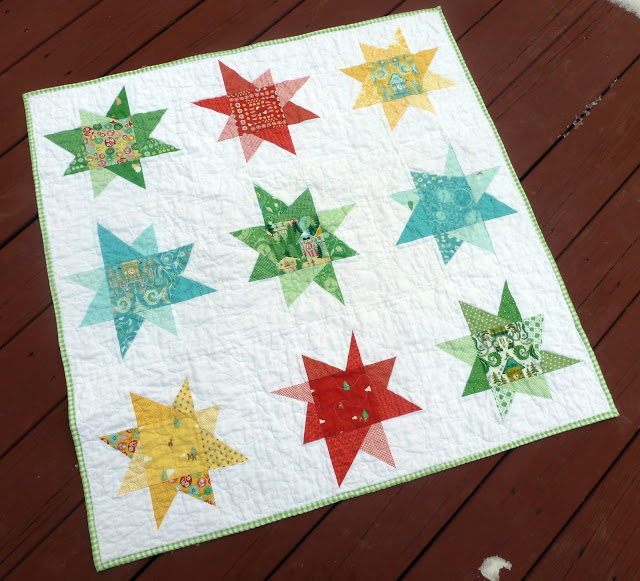 AnneMarie at Gen X Quilters shares her Charm Pack Wonky Stars Quilt, made entirely with fabric from her stash. She used a free block pattern for the wonky stars, with the center being a 5" square. By sorting the fabric into monochromatic color groups, she gave each star a scrappy yet cohesive look.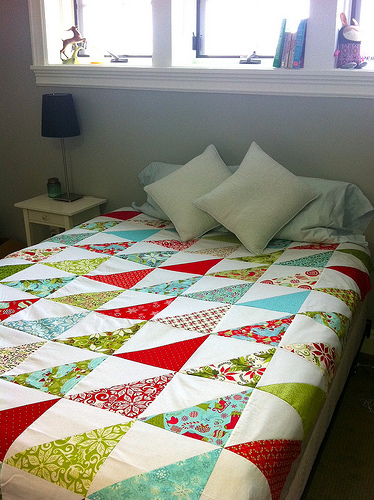 This half-square triangles quilt tutorial from Suppose Create Delight uses two sets of 10" squares, but you could easily adapt the pattern to use charm packs for a smaller overall triangle. Try pointing the half-square triangles in different directions for a totally different look.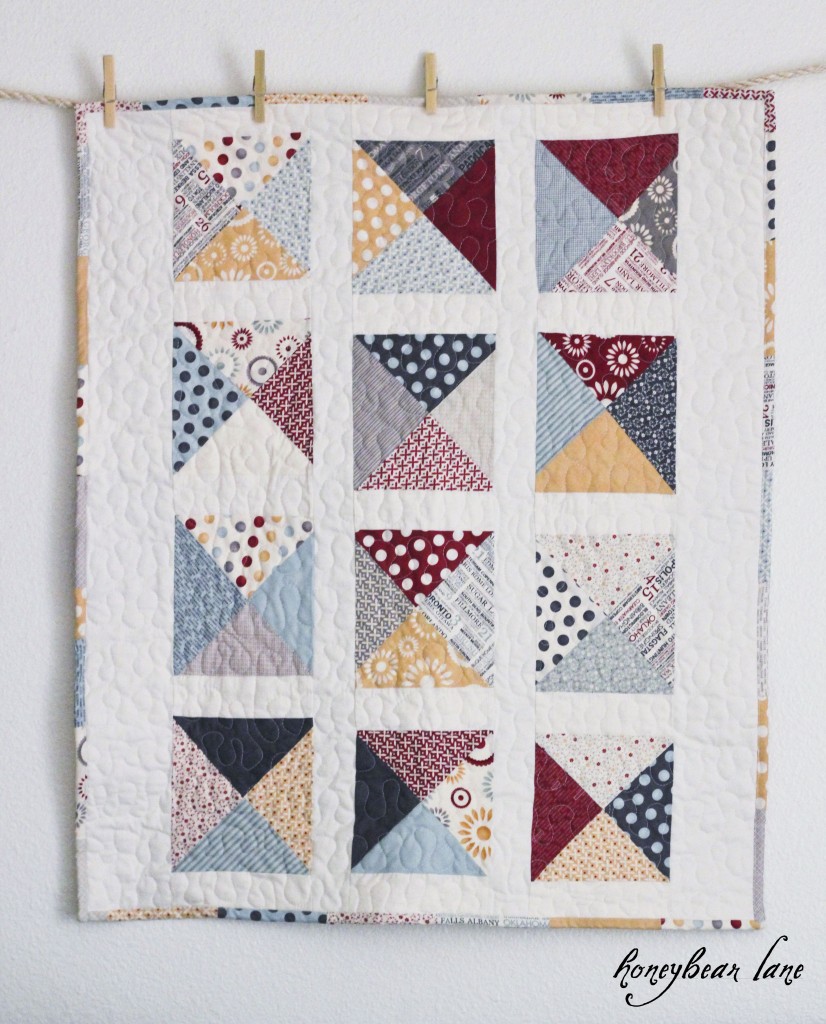 Heidi at Honeybear Lane shares a free tutorial for her Letters from Home Quilt, which is made from charm squares. By using the stack-and-whack method of trimming the four-piece blocks diagonally, she saves time and achieves a playful, wonky look. Extra charm squares can make a pretty, scrappy binding.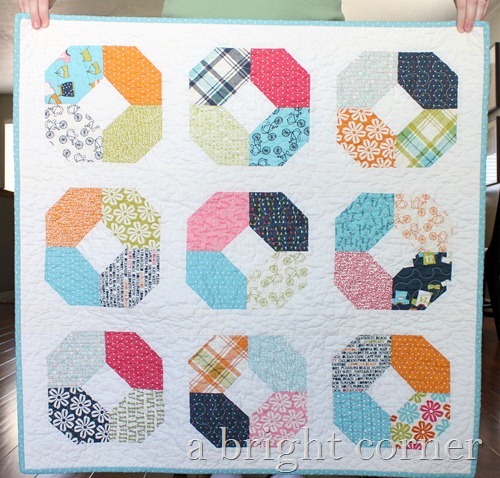 Andy of A Bright Corner shares a free pattern for the Charming Lucy Quilt, which requires just one charm pack and 5/6 yard of backing fabric. By changing the shape of the charm squares to long jewel shapes, she presents a simple charm pack quilt to make for a baby gift or wall decor. This quilt has a great level of symmetry while still using fun, scrappy colors and fabrics.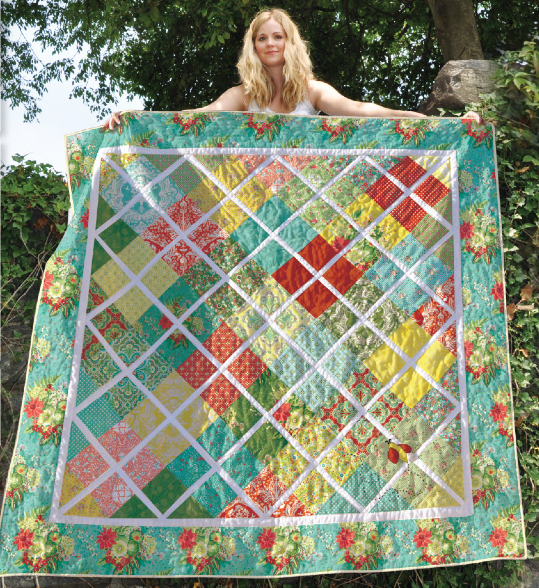 Lauren and Jessi Jung share their free Garden Trellis Quilt pattern, which uses four charm packs or one layer cake, plus additional fabric for the sashing and border. It's a perfect quilt for your picnic or garden party, with shabby chic fabrics or bright florals and the garden fence pattern. On point quilting with charm squares is a great way to maximize your fabric while still adding visual interest to the quilt design.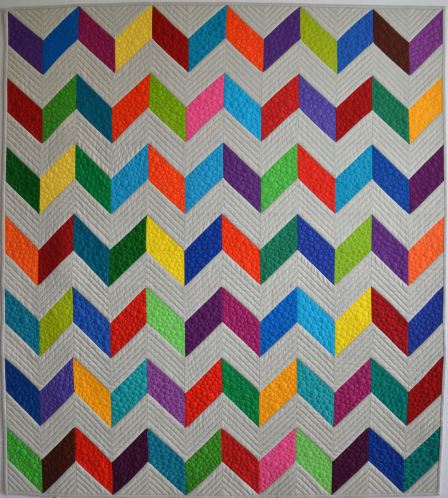 Christa Quilts hosted a Charming Chevrons quilt-along, which includes step-by-step instructions for finishing a chevron quilt from 5" squares. The pattern calls for 84 colored charm squares and 84 background charms. You can cut charm squares from fabric for a pattern that requires many background squares of the same color.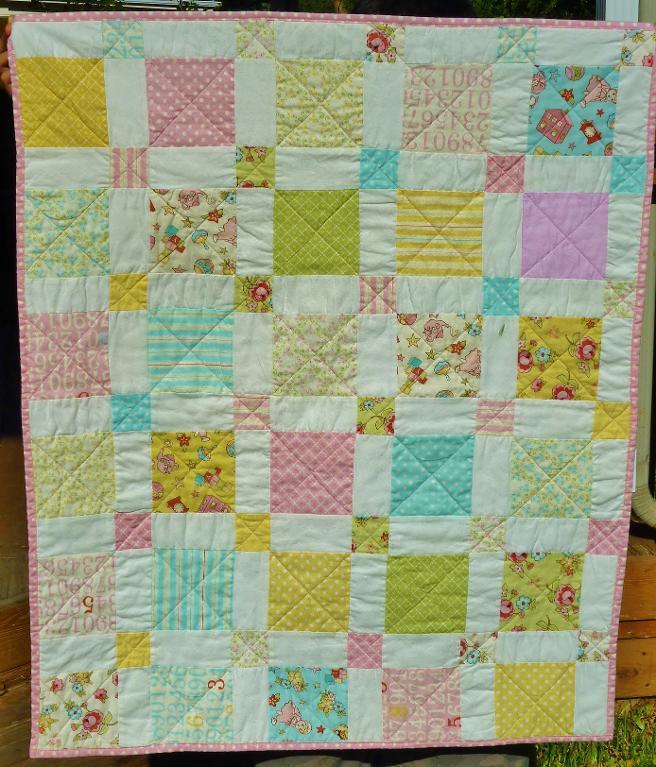 The Disappearing 9-Patch is another great charm pack quilt with many design possibilities. In this example by Craftsy member arod82, the quilt is made from one printed and one solid charm pack, giving the finished squares a framed effect.