We all have clothes laying around that we're bored with. In honor of Earth Day, why not use eco-friendly knitting and crochet to change up those clothes and make them new again instead of buying more?
Eco-friendly knitting and crochet isn't just limited to buying recycled yarn. Here are just a couple of ways to show the Earth some love throughout the year — not just on Earth Day!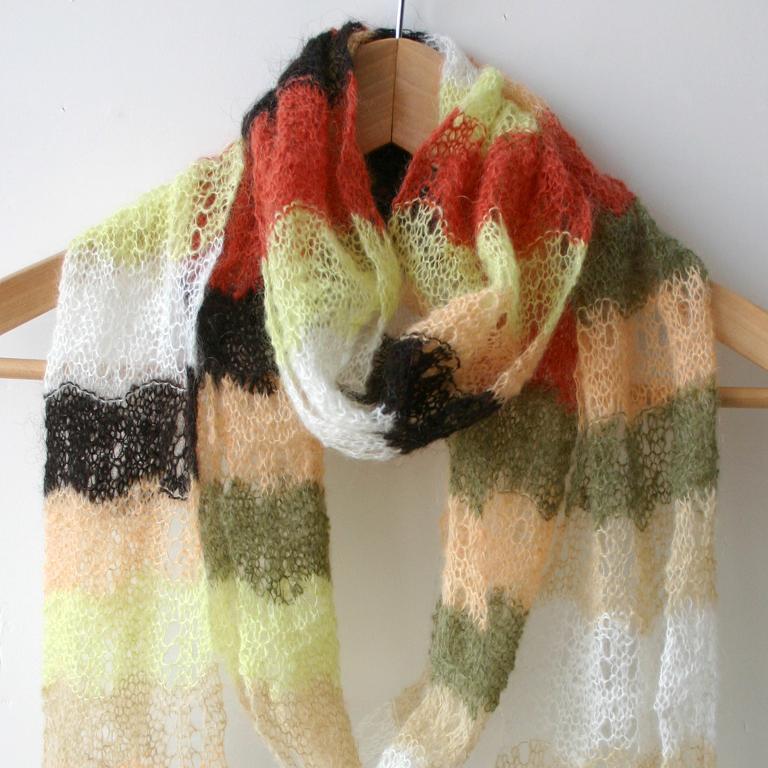 Photo via Bluprint member Lizella
Unravel a sweater to make yarn
Talk about eco-friendly knitting! Yes, it's tedious and sometimes labor intensive, but unraveling old sweaters can be rewarding. Bluprint member Lizella took an inexpensive thrift-store sweater, unraveled it, and knitted it into this lovely lace scarf. This is especially useful for knitters on a budget. You can buy a cashmere sweater in a thrift store for just a few bucks, then unravel it and you'll have a sweater's-worth of your own cashmere yarn!
Get more details about Lizella's recycled lace scarf.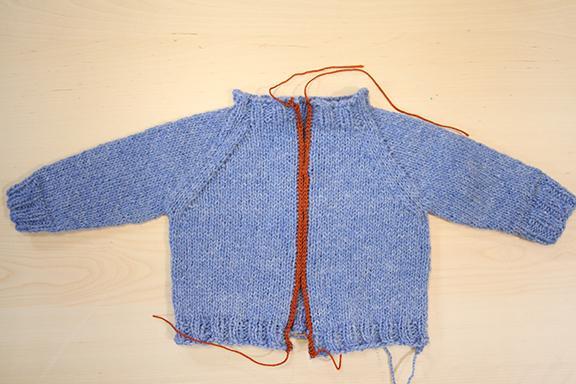 Photo via Bluprint instructor Carol Feller
Turn a sweater into a cardigan
Have an ill-fitting sweater that you detest? Instead of just abandoning it, why not give it an eco-friendly knitting makeover and turn it into a cardigan with awesome buttons?
Turning a sweater into a cardigan involves a process called steeking in which you cut your knitting. Sound scary? You can learn how to steek like a pro in Sweater Surgery with Carol Feller.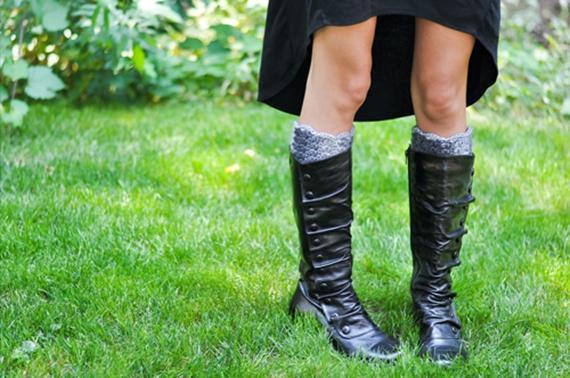 Photo via Bluprint member FeltedButton
Turn a sweater into something completely different
If there's no hope that you'll ever again don that sweater, don't give up! Upcycle with crochet when you cut up an old sweater and turn it into anything from a belt to boot cuffs. Start with this pretty eco-friendly boot cuff pattern and see where inspiration takes you next.
Get the What the Cuff? Boot Cuff pattern.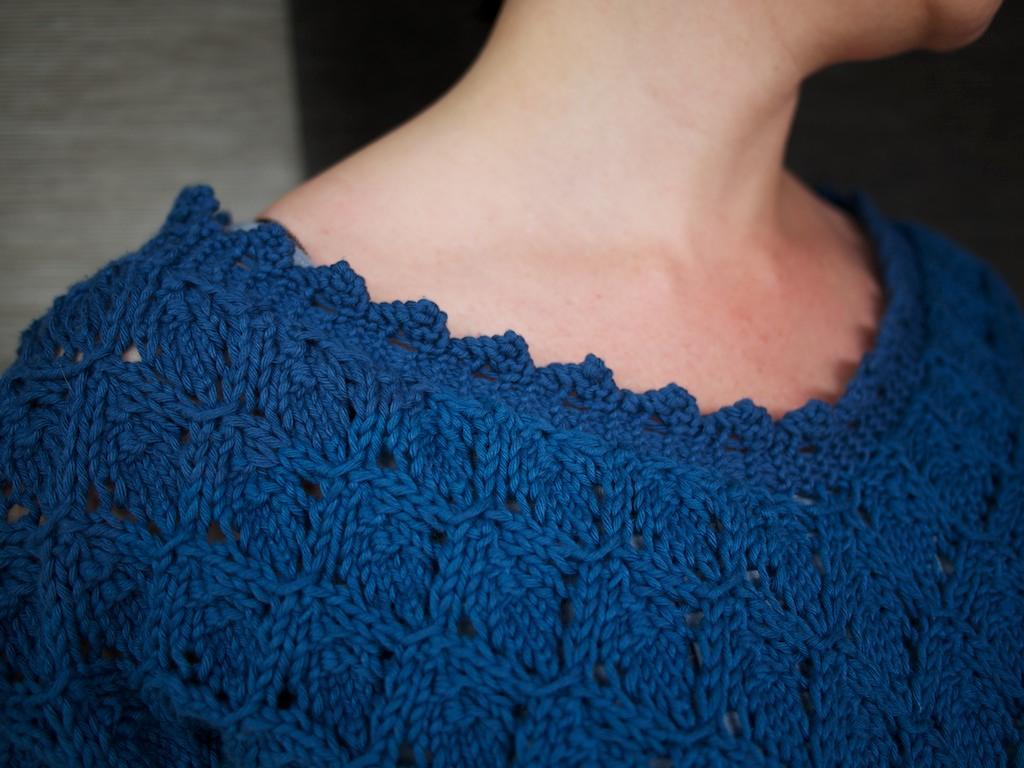 Photo via Bluprint member annaskapar
Add an edging
Even something as simple as an edging can breathe new life into an old sweater, tote or even pair of socks. Check out the beautiful heirloom edging that Bluprint member annaskapar added to this sweater thanks to Franklin Habit's Heirloom Lace Edgings class. You can add these edgings to hems, sleeves, collars — any border that needs a bit of sprucing up. And the edging doesn't even have to be the exact same color of the sweater. You can create some fun color combinations, or just pair bright colors with neutrals.
Get more details about annaskapar's heirloom edged vintage top.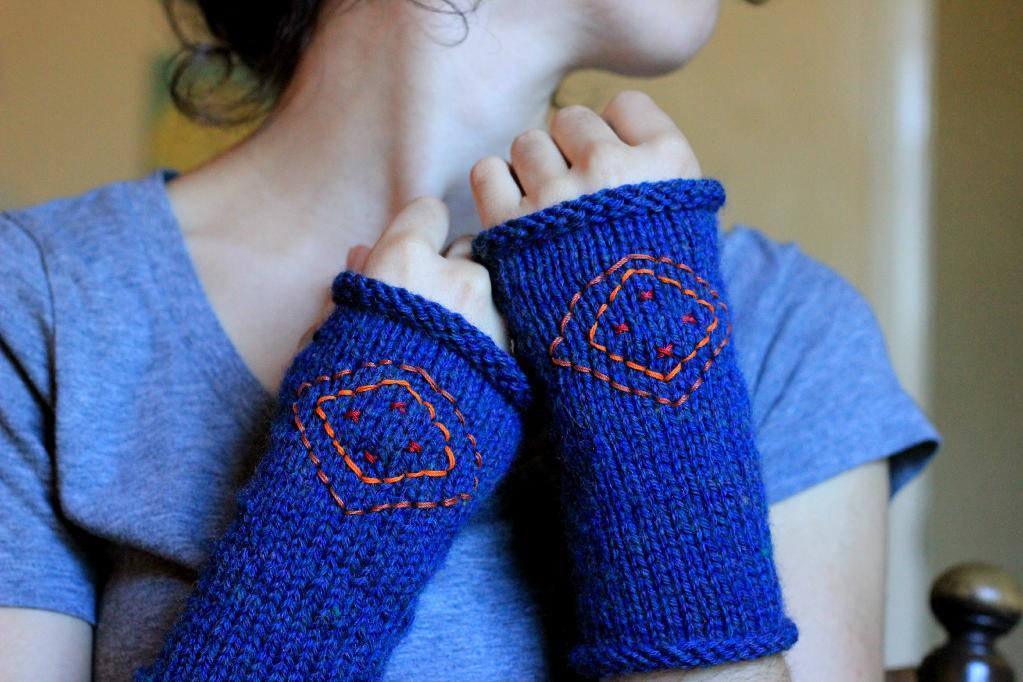 Photo via Bluprint member Melmaria
Embroider blah clothing
A little embroidery can go a long way. Turn a solid-color pair of gloves into something completely different when you embroider a design on it with scrap yarn. This eco-friendly technique works on anything you own that needs a little sprucing up, from totes to sweaters.
Get the Embroidered Fingerless Gloves pattern.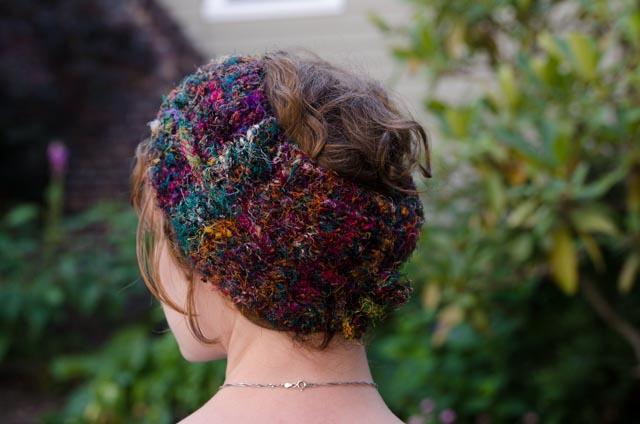 Photo via Bluprint member Smith Knits
Use eco-friendly yarn
Recycled yarn creates beautiful colors and textures like no other yarn. Bluprint member Smith Knits made this turban from recycled silk yarn. Don't those gorgeous colors make you wanna say "oooh" and "ahhh"?
Get the Recycled Silk Turban pattern.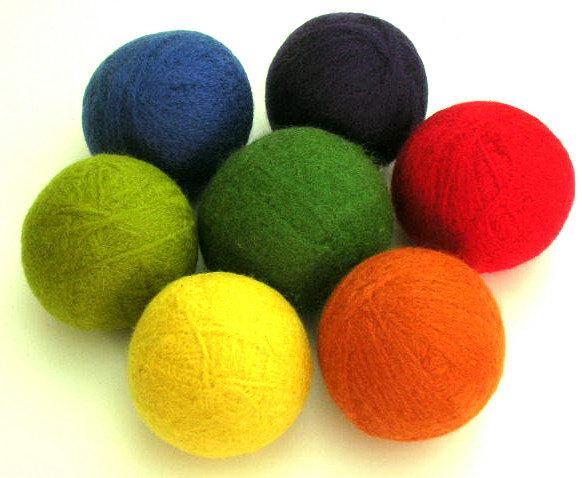 Photo via Bluprint member timaryart
Use yarn scraps to make an eco-friendly project
This dryer ball project is double eco-friendly! Use scrap yarn to create these dryer balls — no needles or hooks required! Replace your store-bought dryer sheets with these yarn balls that can be used again and again. It's great for the environment, and it saves you money. Win-win!
Get the Yarn Dryer Balls pattern.
Are you celebrating Earth Day with eco-friendly knitting or crochet? Tell us how!