Are you familiar with the term echo quilting? To create echo quilt lines in a project typically refers to a quilting line that is drawn parallel to and the same distance from an object, tracing the edge of that shape. The pattern usually repeats multiple times, creating the effect of ripples in a pond.
The object you choose to enhance with echo quilting can be a patchwork element, an appliqué shape or another free motion quilting motif like a string of feathers. 
If you'd like to get started with echo quilting, here are a few examples to check out.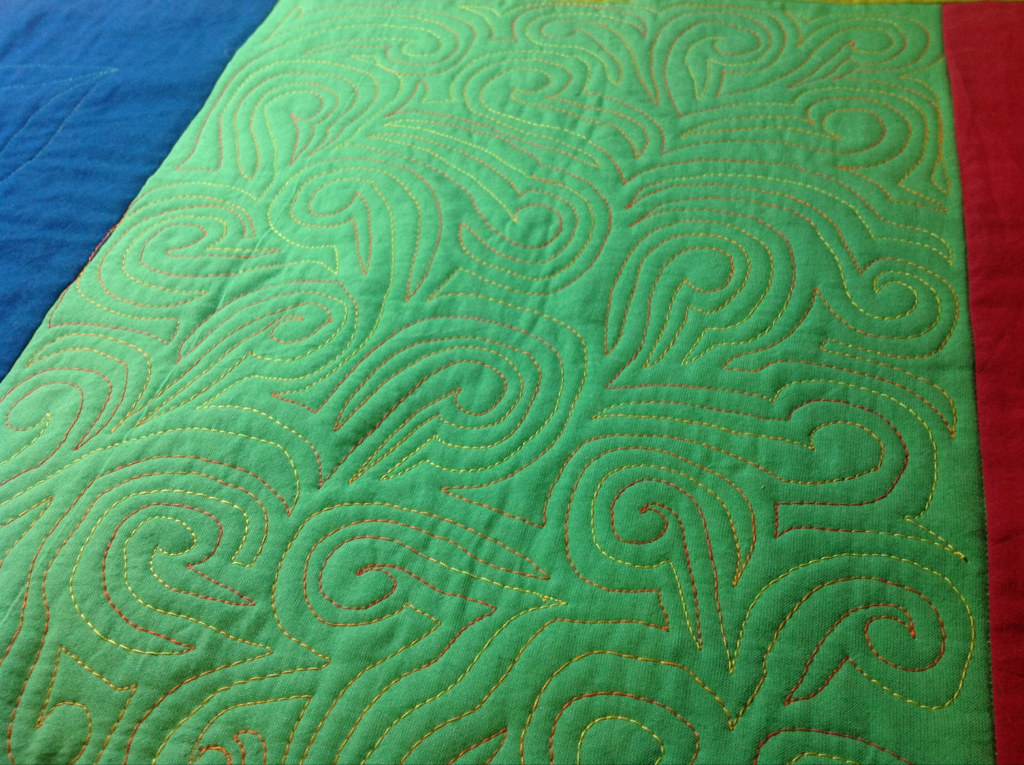 Photo via Craftsy member Msbehavin
Get quilting
Probably the best way to get started with echo quilting is to pull out a pen and paper and draw some base lines to start from.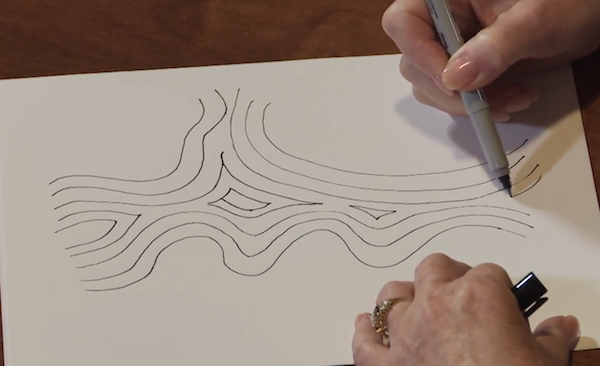 Photo via Craftsy 
In this example, Craftsy instructor Andi Perejda started with three different types of lines and draws them together into one cohesive element with echo quilting lines. The lines are all about the same distance apart, and though they are different shapes, they meet in the center.
Watch Andi Perejda's free video tutorial on drawing echo lines to learn more.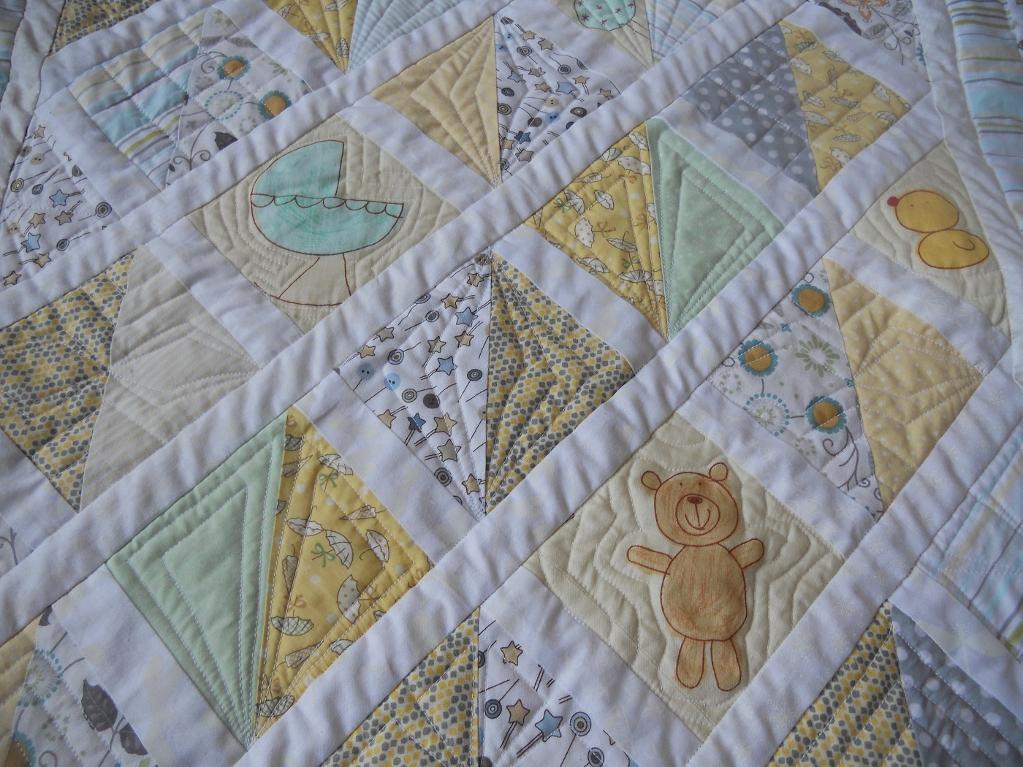 Photo via Craftsy member desna
This Buggy Quilt for Jesse shows a variety of different echoing quilt designs in one project. The half-square triangles are echo quilted on the inside from a corner point. On the other hand, the fussy cut bear fabric and buggy are traced with quilting lines to accentuate their curvy shapes.
Learn how Craftsy member desna got this look in Angela Walter's course Dot-to-Dot Quilting.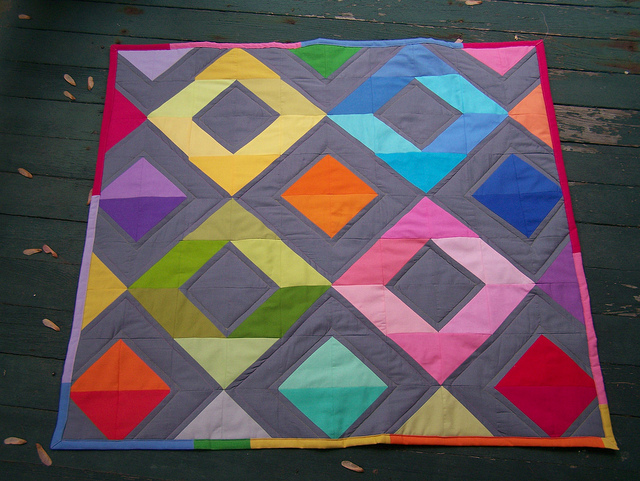 Photo via Lindsay Sews
If you know how to stitch in the ditch, you can move your walking foot a quarter inch outside of the seam to stitch "outside the ditch." This is a simple form of echo quilting! Keep the quilting lines to a minimum or continue to repeat a diamond pattern in the negative space. You can also move your walking foot to the other side of the seam (quilting "inside the ditch") to quilt echoing lines on the other surface of the diamonds.
Get the Diamonds Mini Quilt tutorial here.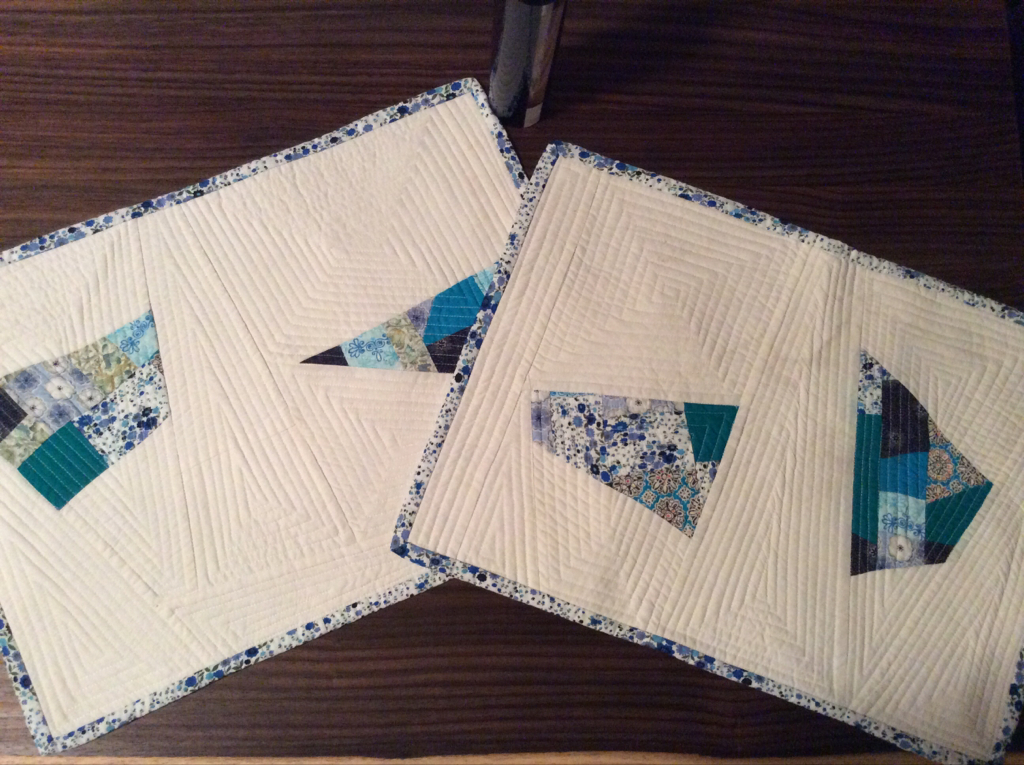 Photo via Craftsy member ChrisBremen
When you are ready to branch out with your echo quilting, you may wish to try echo quilting around areas that you define yourself in the negative space. This example of Placemats with Echoing in Quilting shows how the quilter marked some triangular areas and some other shapes which are continuously quilted with a walking foot the same distance apart. These quilting lines add a lot of movement and texture to a quilt, pointing the eye to study the negative space outside of the patchwork instead of just glancing at it.
You can learn how to quilt like this in Jacquie Gering's class Creative Quilting with Your Walking Foot.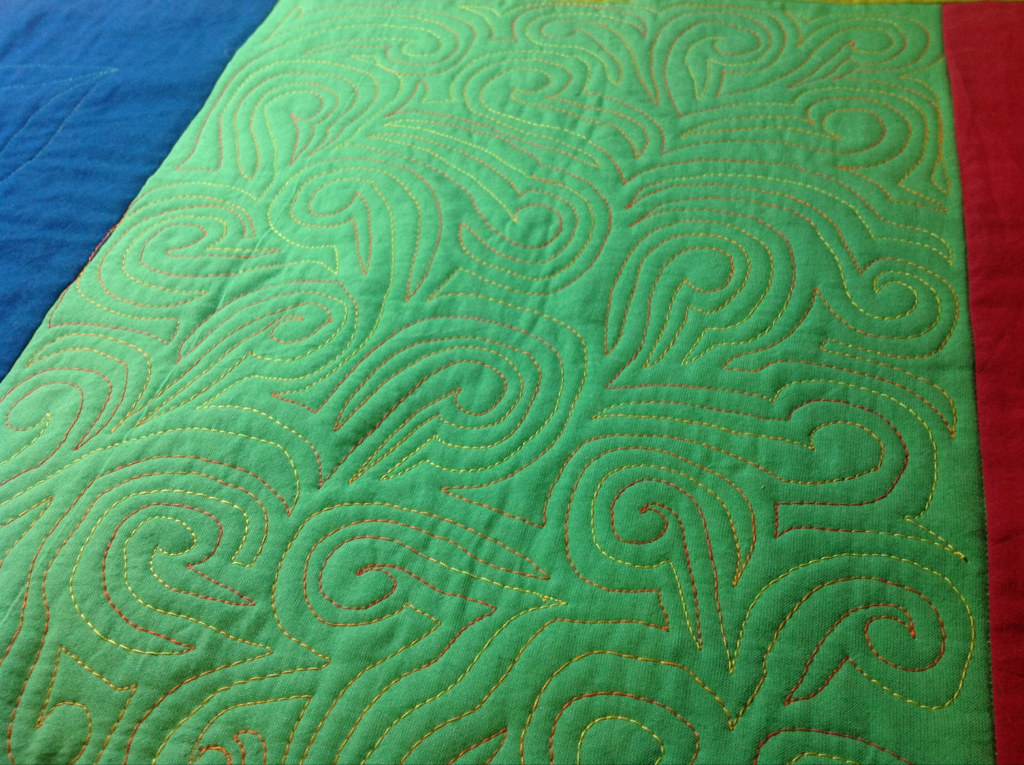 Photo via Craftsy member Msbehavin
Can you still use echo quilting when you are working with a blank canvas? Yes! Turn a wholecloth quilt or large area of white space into an interesting design with continuous line quilting that traces itself. In this echo quilting project, the designer drew a curved stem design, and then traced back around it several times all around the fabric.
Create dynamic free-motion designs like this one in Ann Petersen's course Continuous Line Quilting.
Machine embroidery loves quilting! Use quilting to highlight your embroidery with online lessons in The Machine Embroidery Inspired Quilt class taught by Susan Stewart.
Sign me up!
Do you use echo quilting designs in your projects?