There's something so special about a tart. It's food that seems to scream celebration and dessert. But tarts don't have to be saved for a special occasion, and they certainly don't have be limited to dessert. You can make an easy savory tart using this simple tart recipe for an lovely dish that's perfect any day of the week.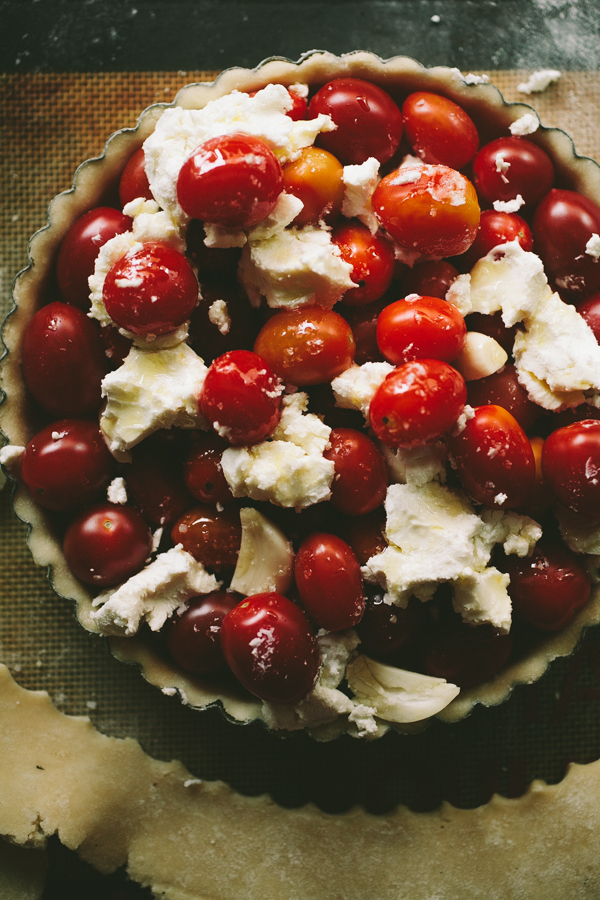 This easy savory tart recipe is just the beginning! Gain essential techniques for making mouthwatering savory pastries for brunches, cocktail hours, main courses and more in the Craftsy class Savory Tarts, Quiches & Galettes, taught by award-winning food editor, cookbook author and teacher Martha Holmberg.
Tarts can be savory and easy, making a tart the perfect midweek meal!
Perhaps tart's fancy-pants reputation has something to do with the perfect flaky crust bubbling with luscious filling held snug by fluted borders. Perhaps it's the image of a fresh glazed berry tart shining in a French bakery window that first comes to mind. Whatever it is, tarts are the sort of food that are often heralded to the table on a platter, with eyes focused and stomachs eagerly awaiting its arrival.
But let's make it simple because a tart is easy and adaptable enough to become everyday food. Well, maybe not everyday as there is a great lump of butter in the dough, but what I mean is that a Wednesday is just as good a day for a tart as a Sunday.
This simple tart recipe proves my point. With the help of a food processor, the dough comes together in a matter of minutes. The trickiest part in this whole process is rolling out of the dough, yet even that has its own rewards. Pounding the dough can be therapeutic, proving to be quite valuable in pounding away the day's frustrations. And really, rolling the dough isn't even that tricky, as the dough is smooth, stretchable and forgiving — we have the cream to thank for that.
In this particular recipe, I chose to fill the Parmesan flavored crust with tomatoes, despite tomatoes not being season. I find that cherry tomatoes, after a good long roast in the oven, taste sweet, jammy and deeply savory no matter the season. Garlic cloves are nestled in the gaps along with tangy goat cheese, which perfectly crisps around the edges simultaneously softening in the middle.
Other vegetables would do nicely as well; carrots, onions, Brussels sprouts or even beets would taste delicious in this tart!
Whether it's for a celebration or because Tuesday's dinner deserved a little dressing up, I think you'll agree that a tart, as heralded as it is, can really be quite simple.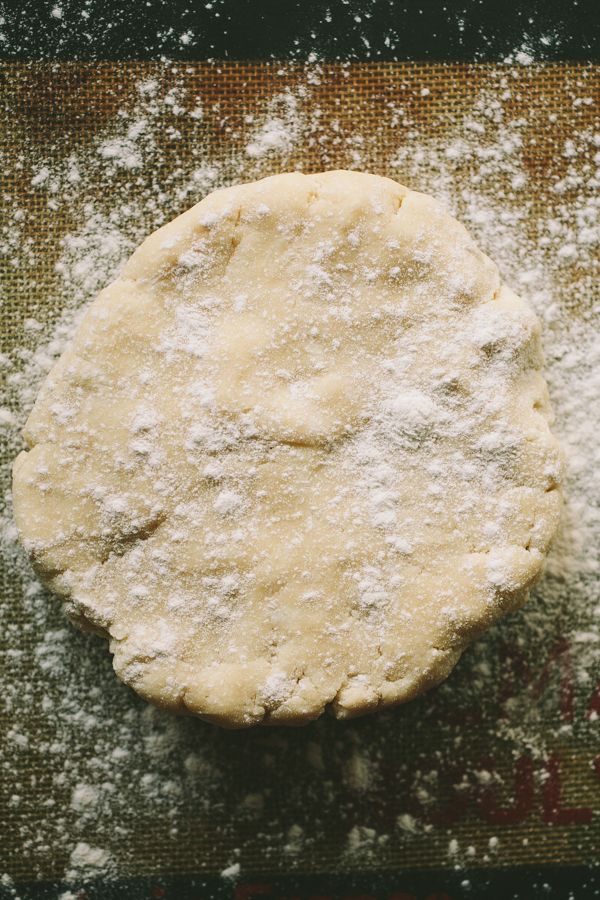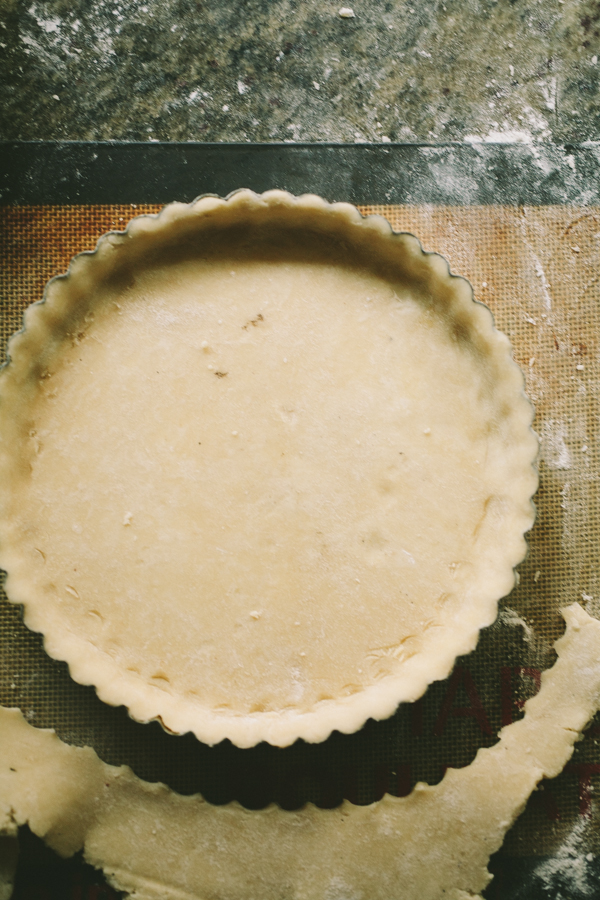 Simple roasted tomato tart recipe
Serves 6 – 8
For the dough:
 1 ½ cups all-purpose flour
1 teaspoon kosher salt
3 tablespoons finely grated Parmesan
1 stick unsalted butter, cold and cubed
½ cup heavy cream, cold
For the filling:
2 pints cherry tomatoes
3 garlic cloves, halved
4 ounces goat cheese
1 tablespoon olive oil
kosher salt
Step 1:
Combine the flour, salt and Parmesan in the food processor and pulse to combine. Add the butter and pulse 15 times to break up the butter. Stream in the heavy cream while pulsing. Stop the machine when the dough begins to clump together.
Step 2:
Gather the dough in a round, flattening it to a 3/4-inch thick disc. Wrap the disc in plastic and refrigerate for 30 minutes or overnight. The dough can also be frozen for up to 1 month.
Step 3:
Preheat your oven to 350°F, and butter a 9-inch tart pan.
Step 4:
Roll out the dough to 1/4-inch thick. Line the pan with the dough, cutting off any excess dough. Pinch the dough into the edges of the pan.
Step 5:
Add the tomatoes to the tart and tuck in the cloves of garlic and little lumps of goat cheese in between the tomatoes. Drizzle the entire tart with olive oil. Sprinkle with a bit of sea salt.
Step 6:
Bake for 1 hour to 1 hour and 20 minutes, until the tomatoes are wrinkled and slumped and the crust is golden around the edges.
Let cool for 15 minutes before serving. This tart tastes wonderful served warm or room temperature.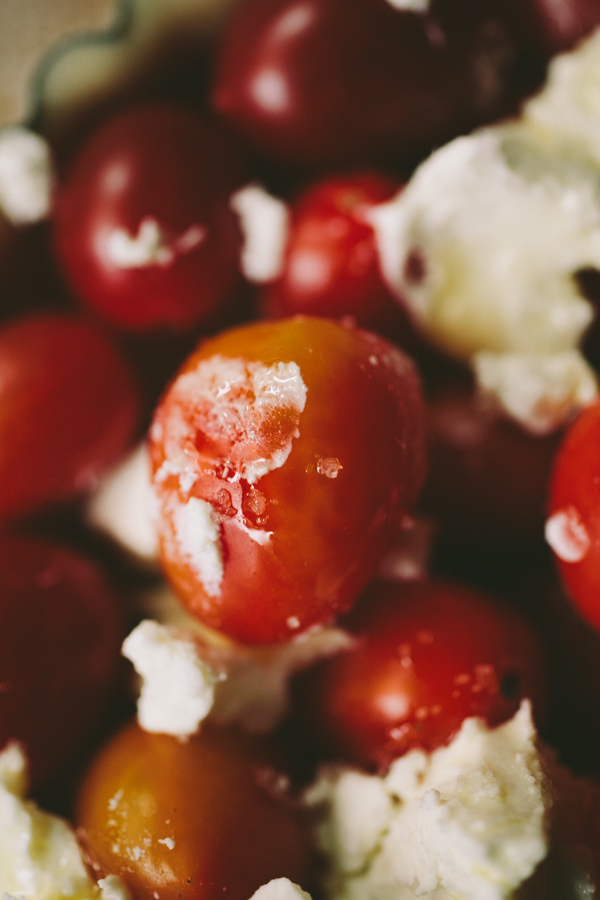 Learn to make other dishes with delicious, flaky butter crusts in the Craftsy class French Pastry Shop Classics.
What's your favorite easy, fancy weeknight meal?